Kwando Splash Camp opened in June 2018 and is set in the beautiful Okavango Delta, bordering Moremi Game Reserve.
Safari activities include mokoro excursions, game drives, boat cruises and bush walks.
This camp is recommended for family safaris in Botswana.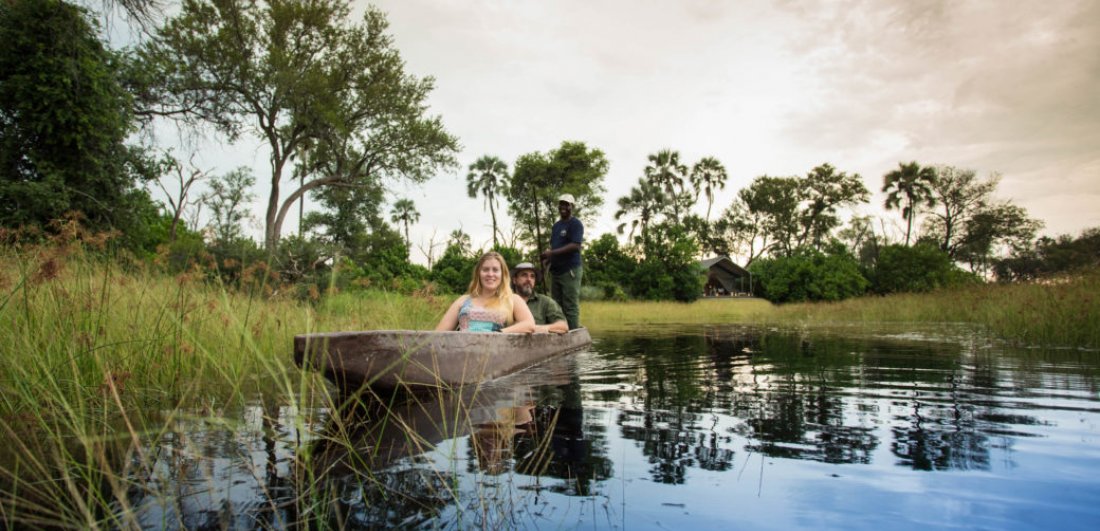 Set along the edges of the Okavango Delta's unique labyrinth of waterways, Splash Camp offers up one of the most superb wildlife destinations in the region. Bordering the Moremi Game Reserve and located within the private Kwara Reserve, Splash Camp was the inevitable result of demand for an authentic Botswana safari. The ten ensuite tents sleep six to ten guests, with two family rooms available. There are also no age limitations for children joining their parents on safari, adding the warm and friendly atmosphere of Splash Camp.
Comfortable and modern interiors contrast against the remote and untamed surrounds, offering guests all the comforts of a home-away-from-home yet with a veritable sense of being in the African wilderness. In addition, Splash Camp offers a communal lounge, plunge pool, curio shop and outside dining close to a burning campfire, wonderful on chilly mornings before your daily game drives. Observe passing wildlife as they sip from the ideally positioned water hole.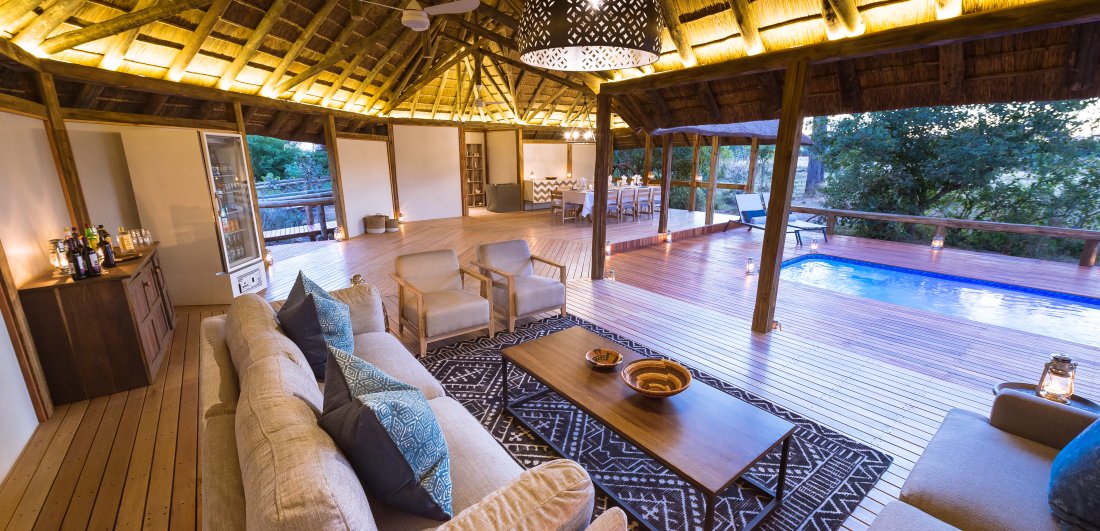 From August to September, guests and avid birders have access to the Gcodikwe Heronary, a hub of water birds such as storks, ibises, egrets and much more.
The drawcard for a stay at Splash Camp must surely be the abundant wildlife in the area. With rare and endangered mammals such as the African wild dog, the red lechwe, sitatunga and big cat predators such as leopards, cheetah and lion at almost every turn, you'll not want for a thrilling wildlife experience at Splash Camp. Off-road game drives and highly skilled field guides and trackers ensure that you'll get up close and personal with Africa's greatest, whether from the water or on land.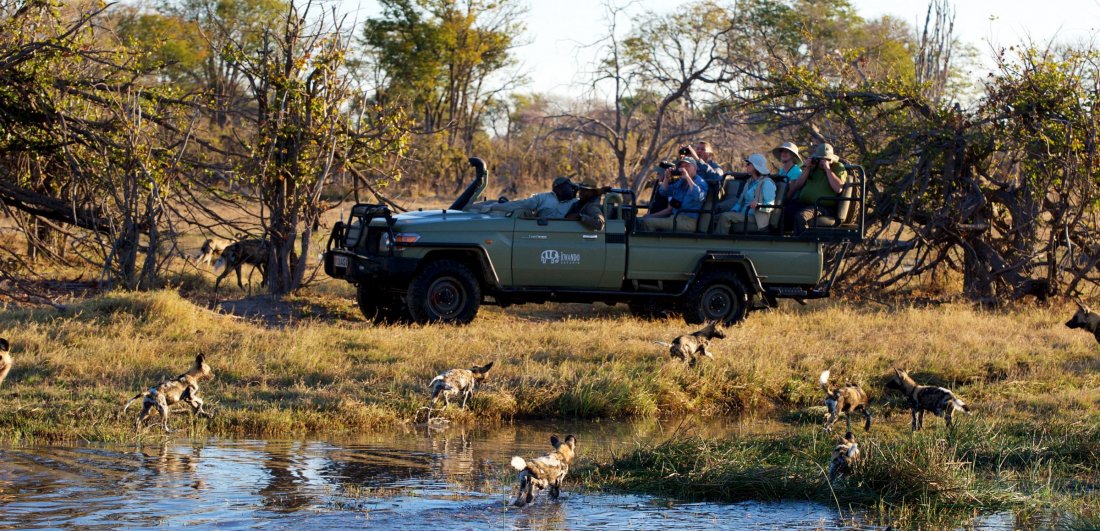 Our rating:
Luxury level: 4/5
Malaria-free: No
Wildlife highlights: Elephants, wild dog, lions, leopard, cheetah, sitatunga, lechwe and if you're lucky; white rhino
Activities: Boat cruises, walking safaris, day and night off-road game drives, quintessential mokoro trips, fishing, birding
Best time to go:
Game viewing: June to October
Birdwatching: September to November
Fishing: March to December
Photography: November to March
Type of travellers: Group safaris, family travel, birders and photographers
What guests had to say:
Fabulous experience
"I spent four days at Splash Camp in July this year. The lodge had been newly renovated and the accommodation was outstanding. The staff in all areas were warm and engaging especially our safari guides Gee and Gom. Thanks to their knowledge and expertise on our first day we were treated to a cheetah sighting, lions, leopard in a tree and a honey badger! Splash is a truly wonderful experience!"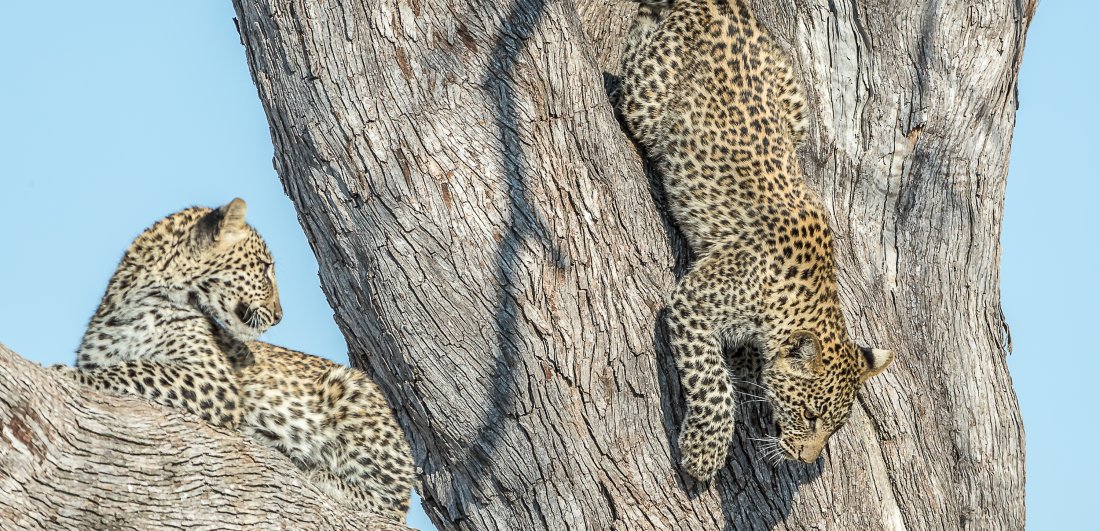 You have to go, it's amazing
If you want amazing wildlife encounters, gourmet meals, new and extremely well-kept "tents"...then you'll definitely want to stay at Splash camp. Every staff member absolutely loves what they do, and the service is impeccable from every angle. If you're thinking about coming to Splash camp, it's probably for the wildlife. You won't be disappointed. In just 3 days my family and I saw monkeys, elephants, giraffes, zebra, impala, leopards, a cheetah, a pack of rare and endangered wild dogs (with 12 pups! We even got to see them nursing!), crocodiles, hippos, a hyena, several jackals, and more varieties of birds than I can list here."
Wonderful time
"Amazing time at Splash and Lebala. High praise for both guides Poster and Tom who were knowledgeable and personable. We saw a pride of 9 lions, lion cubs, a huge diversity of birdlife, cheetah and a hyena on a kill. Beautiful camps with great service. Thank you."

---