Sabyinyo Silverback Lodge is a charming lodge at the foot of the impressive Virunga Mountain range and only 15 minutes from the famed Volcanoes National Park, making it the perfect home from which to begin your gorilla trekking adventure.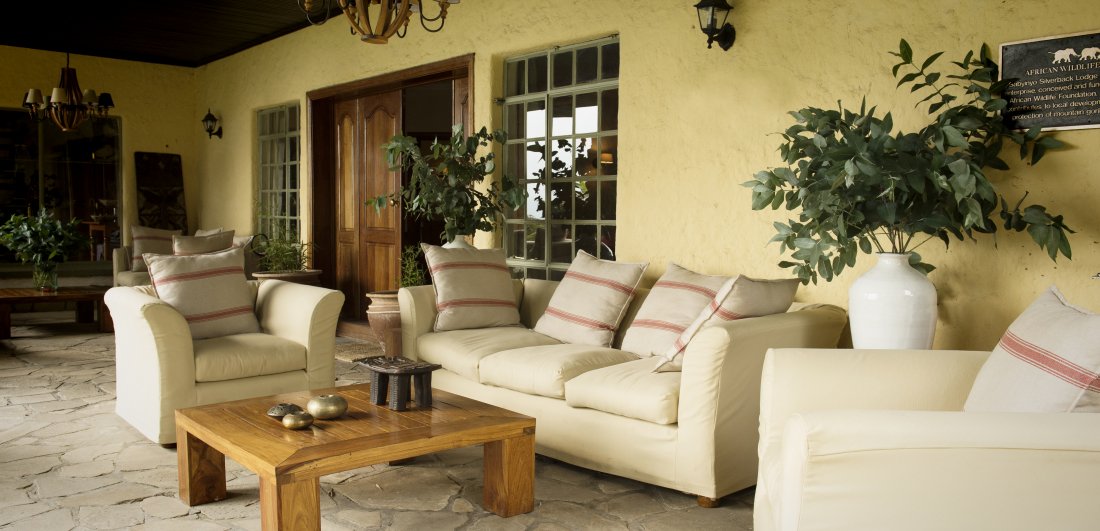 Operated by Governors' Camp, the lodge is locally-owned and all fees and rentals go back into the community trust (SACOLA) that works in association with the African Wildlife Fund.
Consisting of a main lodge and eight extremely spacious guest cottages, each suite has a fireplace to warm up next to in the cool night air, large sitting rooms and ensuite bathroom. Your verandah looks out towards the jungle canopy of the dramatic Virunga Mountains and the surrounding farmlands, perfect for impromptu picnics in the day or sundowners after a long trek in the mountains. There is a family lodge available too.
Cosy and tasteful, the lodge is perhaps best known for it's extremely attentive and personal service as well as the wide variety of activities on offer. From gorilla trekking to mountain biking and hiking, you'll also get the chance to meet the local people and learn more about what makes a Rwanda safari so magical.
Relax after a long day of walking with a spa treatment or lift your weary feet up as you gaze across the ancient volcanic mountain range. No matter what you choose to do during your time at Sabyinyo, you'll arrive as a guest and leave as part of the family.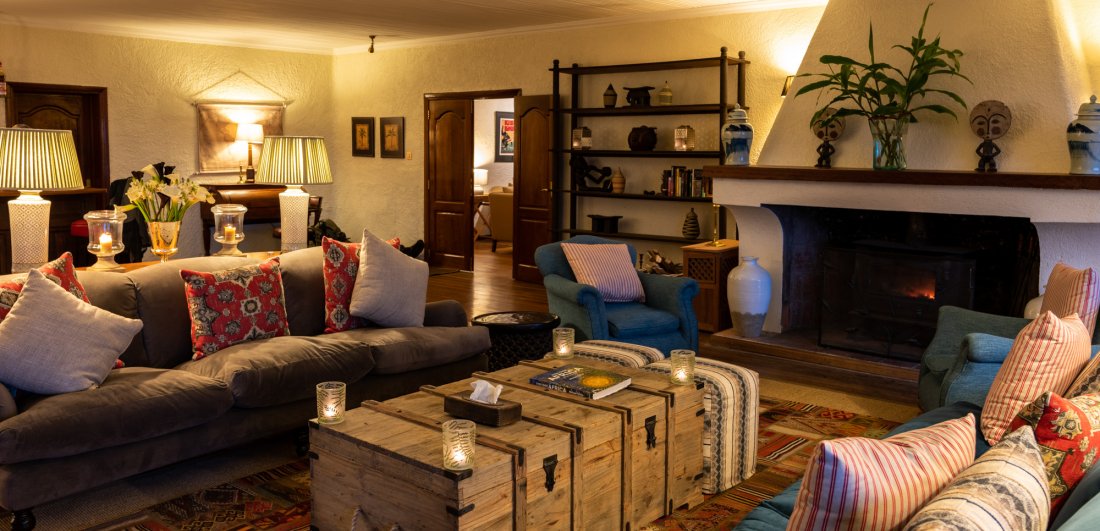 Our rating:
Luxury level: 4/5
Malaria-free: No
Activities and services:
Gorilla trekking
Golden monkey trekking
Guided birdwatching walks
Guided mountain biking
Cultural excursions
Trek to Dian Fossey Research Camp
Trip to surrounding highlights such as Twin Lakes, Buhanga Scared Forest, Gishwati Forest and Lake Kivu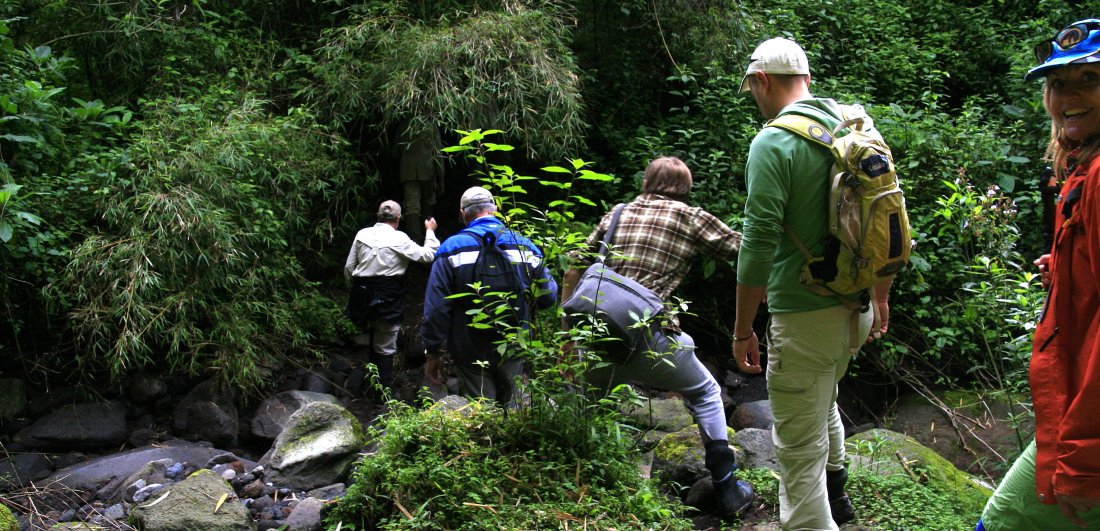 Wildlife highlights: Mountain gorillas, Golden monkeys, roaming elephants and leopards and a variety of other primates
Best time to go: June to mid-September as this is the long dry season
Type of traveller: Active travellers who enjoy physical adventures, birdwatchers and those who have dreamed of meeting Mountain gorillas.
What previous guests had to say
Magnificent experience
"We were two couples taking an African safari, beginning with the Gorilla Tracking in Rwanda. This lodge offered luxurious accommodations and welcoming, supporting staff. Food was exquisite. Thank you to all who made us so comfortable," Dernes, USA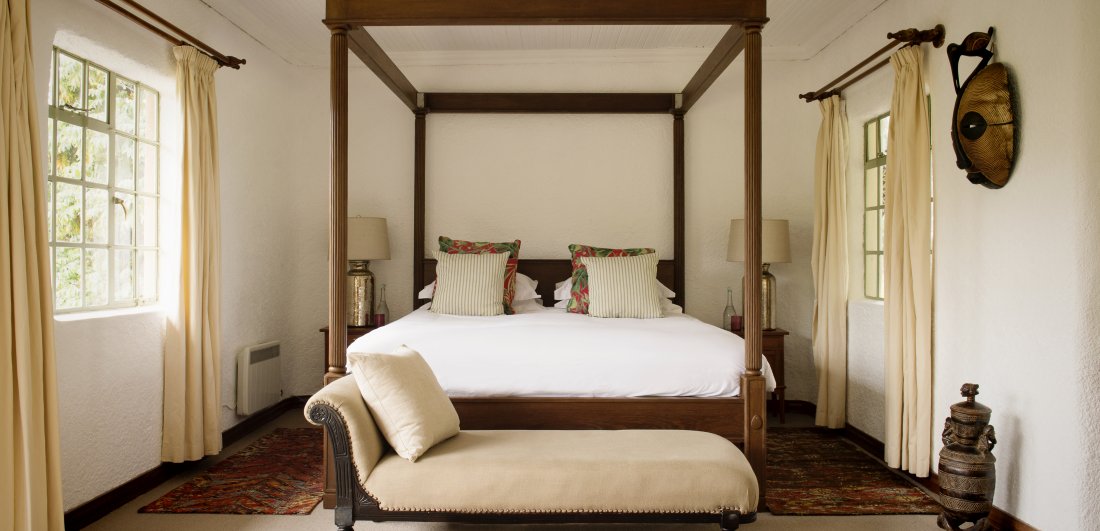 Outstanding hotel and lodge
We just spent two nights here. The managers Philip and Charlie were absolutely incredible. The staff could not of been better and more helpful. Peter attended to us as if we were royalty. Nothing was too much. The food was outstanding and gourmet style. Close to gorilla trek. In addition they supply all the things you need. I cannot recommend highly enough," mark S, Australia
Perfect in every way
"We only stayed on night for our gorilla trek but I wish we could have stayed more. The lodge knew it was my birthday and they arranged a local dance and also made me a birthday cake with dinner. It was so kind and it genuinely touched me. It is a birthday I will never forget," Jen 729, USA

---