The little corner of Botswana known as the Tuli Block is sandwiched between Zimbabwe and South Africa's UNESCO World Heritage Site of Mapungubwe National Park. In the Northern part of the reserve is Mashatu Game Reserve. This private concession is something of a secret in the safari world, but a secret that is increasingly being told.
The most striking feature of the reserve is the diversity of wildlife to be found here. Known for its powerful predator population, Mashatu's off-the-beaten-track feel makes it a favourite among photographers who are looking for an authentic African safari.
Safari guides and trackers are local and know the landscape like the back of their hand, having an accumulated 15 years of experience between them.
Land of giants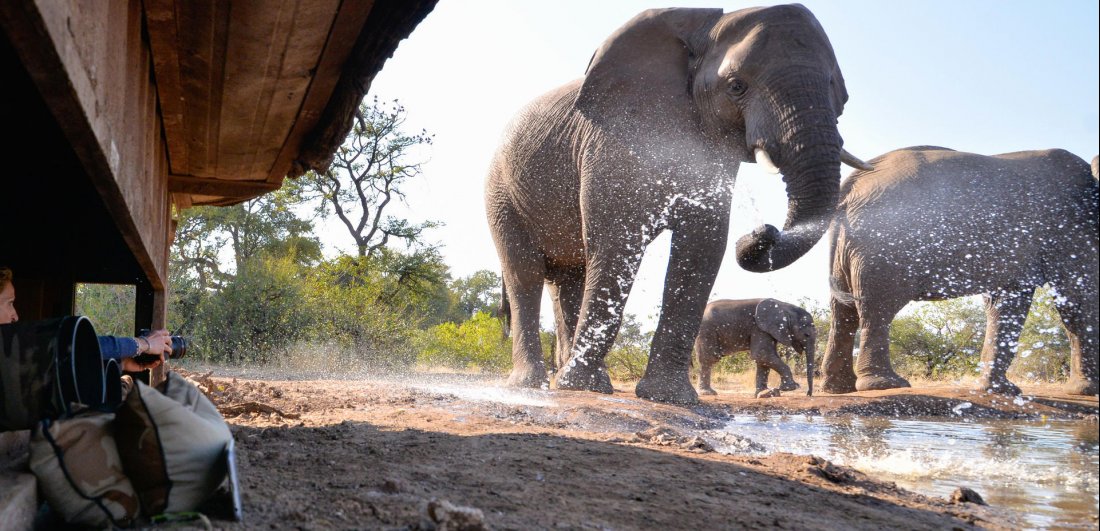 The unfenced border of Mashatu means that animals are free to come and go as they please, meaning a uniquely diverse ecosystem.
Mashatu is fondly referred to as the "land of giants" as it has some uniquely adapted species. From the largest flying bird on the planet (kori bustard), the world's largest mammal (elephant) to the gigantic and ancient baobab tree, Mashatu is also home to the tallest animal in the world (giraffe), the largest flightless bird (ostrich) and the largest antelope (eland).
Mashatu has a healthy predator population and is one of Botswana's prime leopard spots, a usually difficult animal to spot in the wild as it's shy and stealthy. They're joined by Spotted hyena, cheetah and smaller carnivores like the Black-backed jackal and endangered African wildcat. You can download the species checklist here.
Birdlife is prolific too, with a current record of 366 species recorded. The rich wildlife of Mashatu can be be experienced in the various photographic hides dotted around the main accommodation.

What sort of traveller would enjoy Mashatu?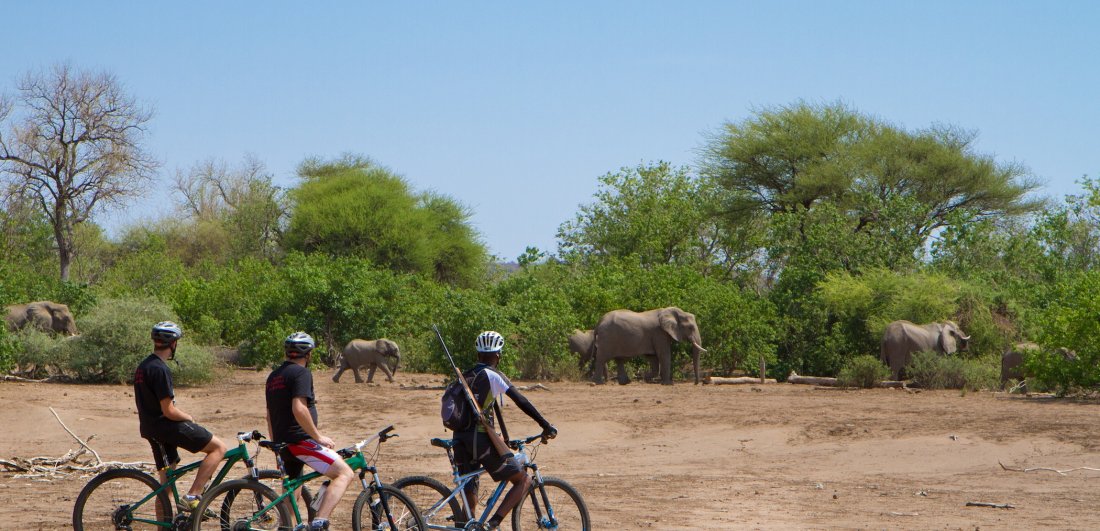 Wildlife enthusiasts will certainly enjoy the wildlife wonderland of Mashatu. There is just so much to see on a daily basis that guests return again and again. Birdwatching is a magical experience here too. Our recommendation is that guests spend a few days here in order to fully appreciate the dynamic experiences on offer.
Mashatu is preferred by photographers and filmmakers due to it being less crowded than more traditional Botswana safari destinations such as the Chobe National Park and Okavango Delta.
Families will also enjoy the intimate feel of the main and tented camps. The variety of safari activities on offer means that you'll never be bored, with day and night game drives a highlight for family travellers.
For active adventurers, mountain biking, cycling, horseback and walking safaris add something special to your safari itinerary.
Where to stay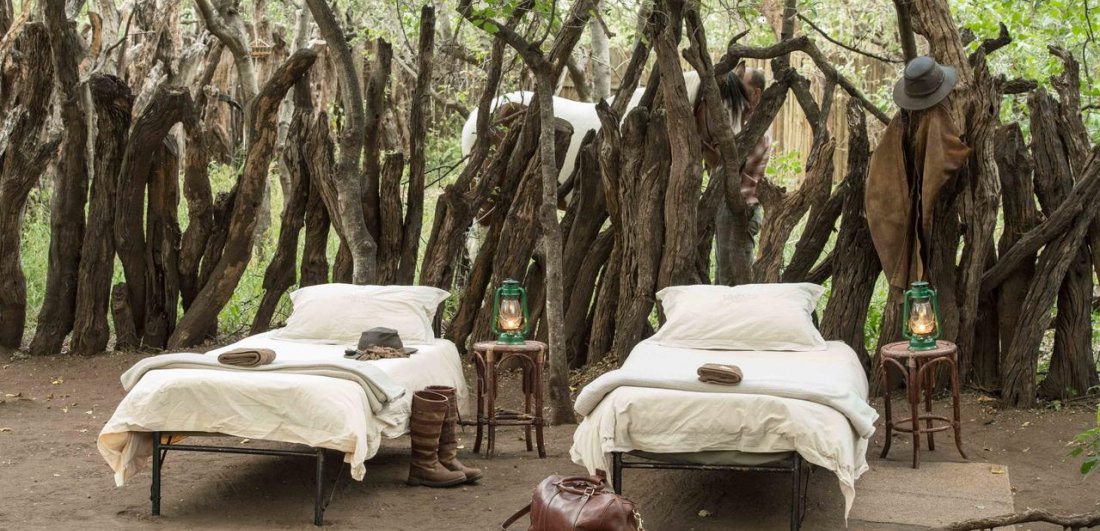 Mashatu Tented Camp
Guests have the option of choosing between two private accommodations, the Mashatu Main Lodge and the tented camp. For more formal luxury, one would find all their requirements met at the Mashatu Lodge, while the Tent Camp offers an immersive safari experience, packed with adventure. Please note that children under the age of 12 are not permitted at Tent Camp.
When should you go?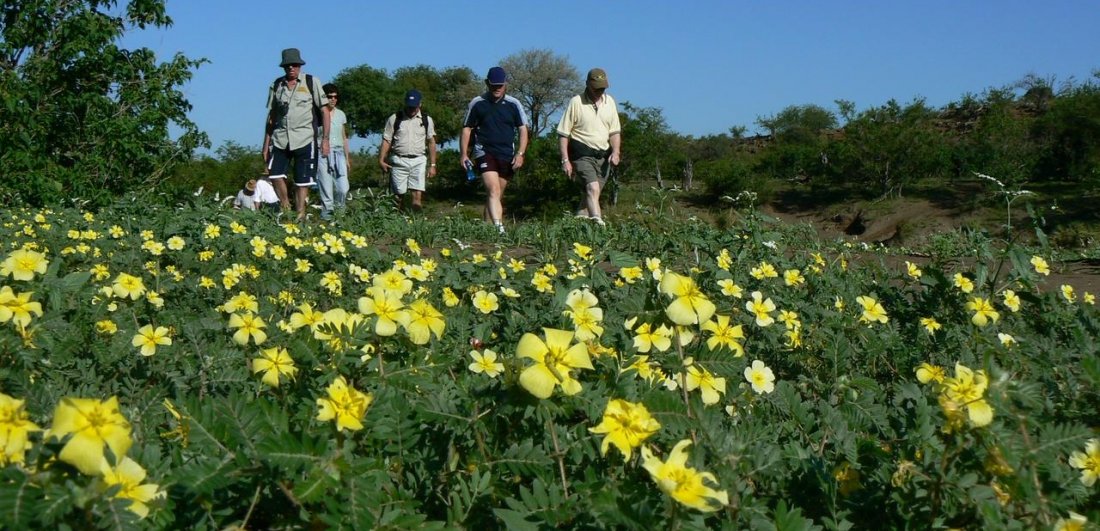 This will depend on your budget, but for wildlife viewing, cooler temperatures and less rainfall, Mashatu is best visited between April and October.
The 'green' or 'calving' season between November and February is equally as thrilling as the dry season as the landscape transforms into a lush paradise of chirping birds and newborn animals. You can also expect reduced rates on a safari during this time.
Travel tips
While Mashatu is considered a low-risk malaria area, prophylactics are advised
Use Mashatu as a base from which to explore neighbouring countries of Zimbabwe and South Africa.
The one million-year-old archeological ruins near the border of Mapungubwe National Park in South Africa are well worth a visit for history buffs.
It is advisable to pre-book your safari activities, which can be done by your travel agency upon booking.

---