This iconic safari stop over is something of a legend in Nairobi, Kenya. This exclusive, premium hotel offers guests a classic, 1930s East Africa experience. The rolling green lawns, ivy-clad exterior and beautifully manicured gardens gives Giraffe Manor an old-world feel in modern Nairobi.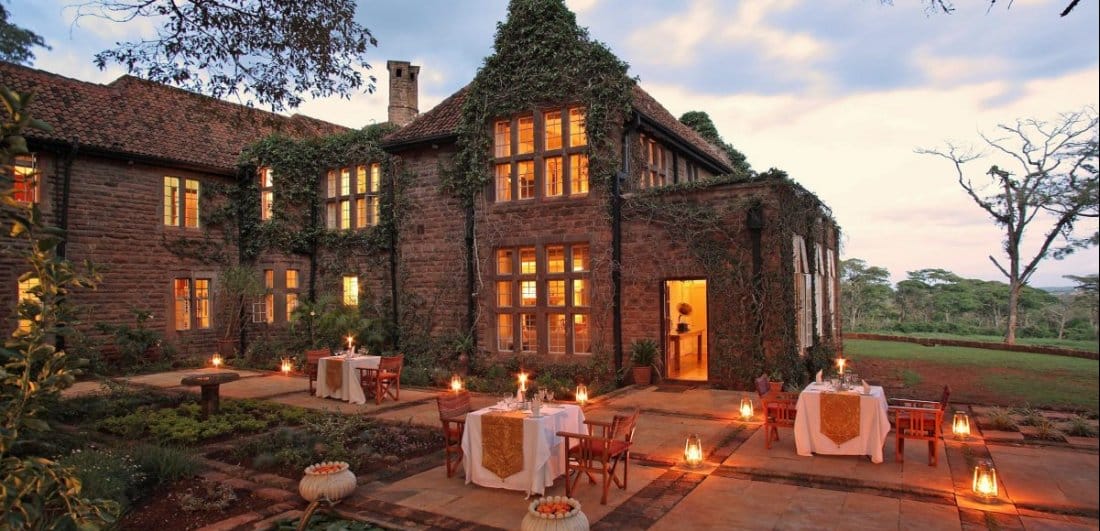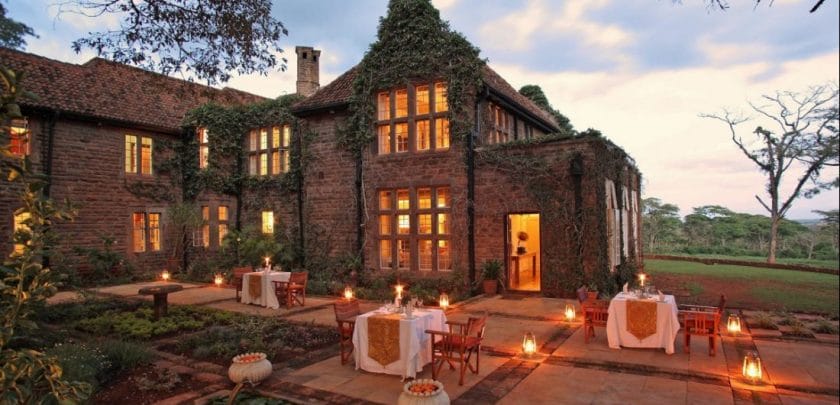 What Giraffe Manor is best known for is their resident herd of endangered Rothschild giraffes that traverse the emerald lawns looking for food and company from delighted guests. The highlight of a stay at Giraffe Manor is at the breakfast table where you can enjoy a shared breakfast with these gentle giants.
Giraffe Manor's suites combine modern luxury with refined, vintage decor. Whether you choose a standard room or a luxury suite, you'll be treated to classic and spacious elegance in the style of "Out of Africa".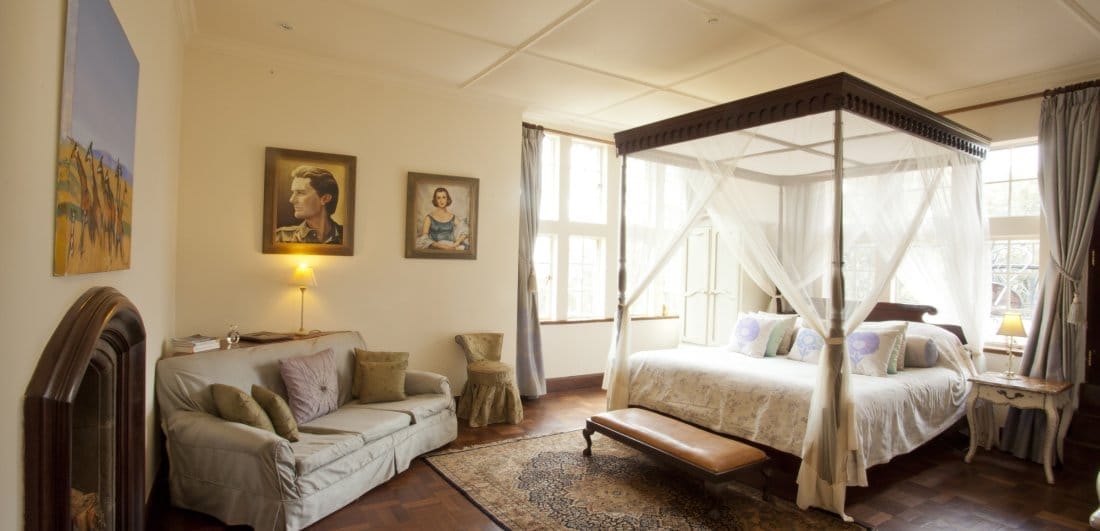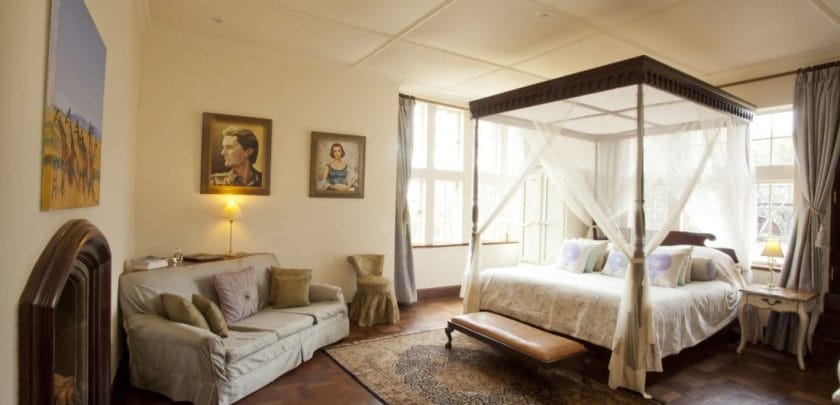 Enjoy full board at Giraffe Manor, including drinks (local) as well as a complimentary chauffeur service for sightseeing excursions into Nairobi and surrounds.
We highly recommend a stay at Giraffe Manor to start your Kenya safari.
Our rating:
Luxury level: 4/5
Malaria-free: No, although risk is minimal in Nairobi. If you're going on an extended safari in Kenya, then anti-malaria medication is essential
Activities:
Meet the famous giraffes of the Manor in their forested sanctuary
Go on an educational and historical tour of early European settlement at the Karen Blixen and Nairobi museums
Get the opportunity to visit the David Sheldrick Wildlife Trust where you will meet orphaned elephants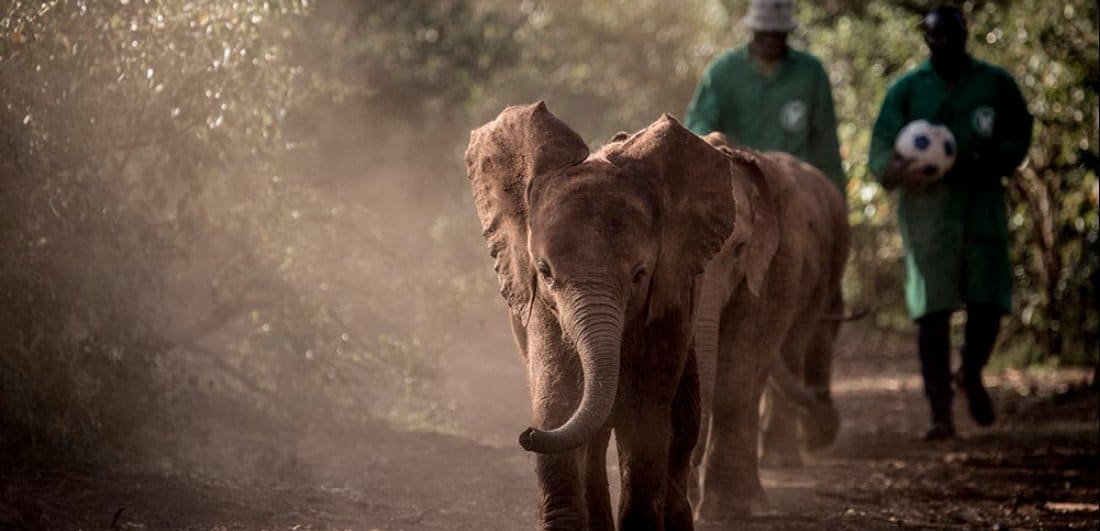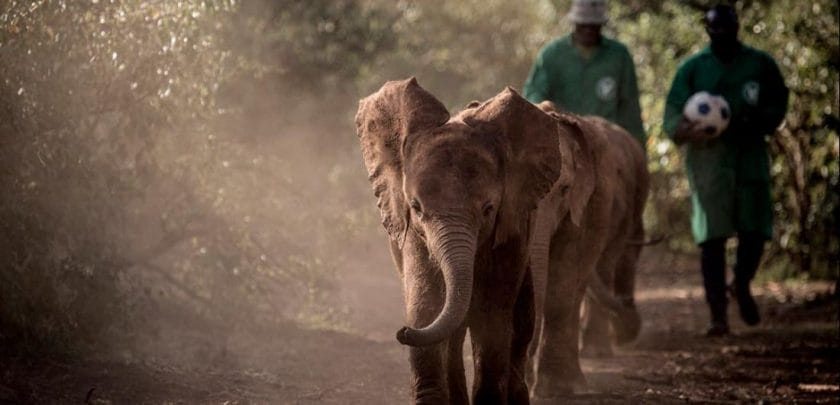 Wildlife highlights: The Rothschild giraffe that the Manor has become famous for
Best time to go: All year round
Type of traveller: Children will love the giraffe interaction and warm, friendly family-style hospitality as well as honeymooners
What previous guests had to say:
Joyous!!
"I've just completed a bucket list ambition. I stayed at Giraffe Manor!! What a joy! A fabulous, charming hotel, service as good as it can get, really terrific food and giraffes first thing in the morning and late afternoon. These huge, gentle creatures turn up for breakfast as well as high tea! Poking their heads through the windows asking for food! Every single staff member was warm, friendly, helpful and concerned with all guests' safety, comfort and happiness. Joyous and a beautiful haven from a difficult world," 122Linda, USA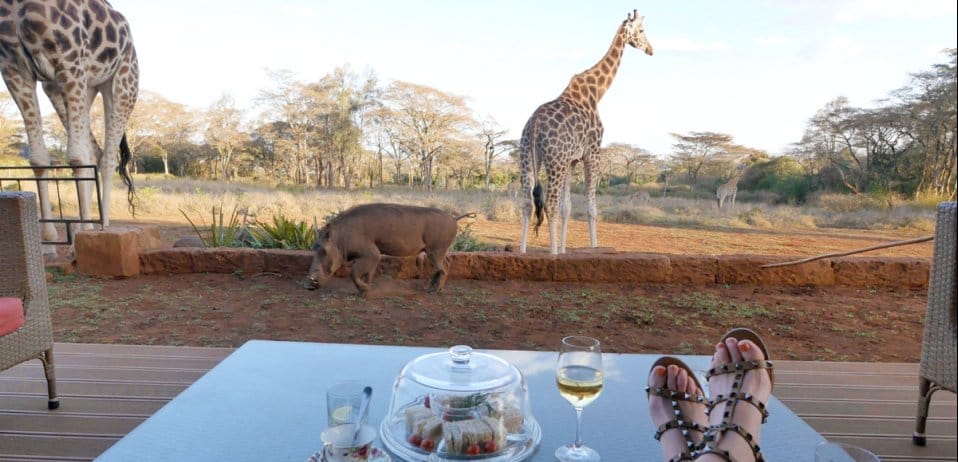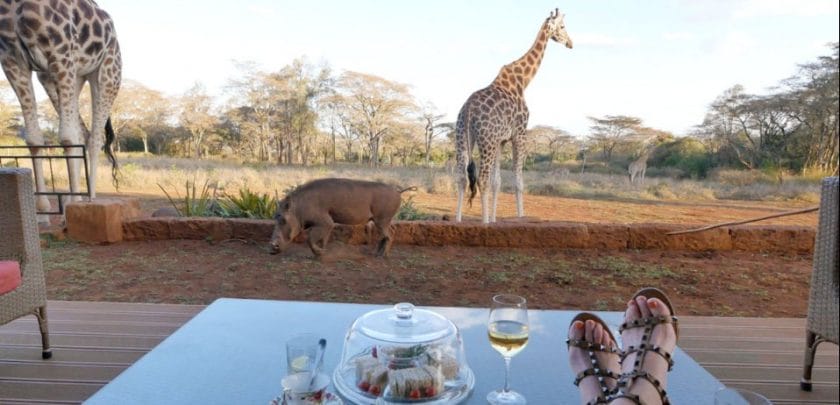 A Dream Come True
"Staying at Giraffe Manor was truly a dream come true. Everything about is exceeded my expectations and left me smiling for days. The staff was phenomenal and being able to interact with the animals was incredible. I can't wait to return again one day," Karina L, USA
Once in a lifetime experience
"Once in a lifetime experience hanging out with giraffes. Everyone was so helpful and so pleasant. Food was delicious, drinks amazing, would strongly recommend to anyone who wants to make a trip to East Africa," hausenpepper, Puerto Rico