In Uganda's southwestern corner, the lush, mountainous forest of Bwindi Impenetrable Forest conserves the country's most alluring natural asset: around 400 mountain gorillas, or half of the world's remaining wild population. Most people come to Bwindi – Uganda's most popular tourist destination – to track these magnificent apes (more than a hundred of which have been habituated), which involves an adventurous hike on hilly tracks through the misty tropical rainforest.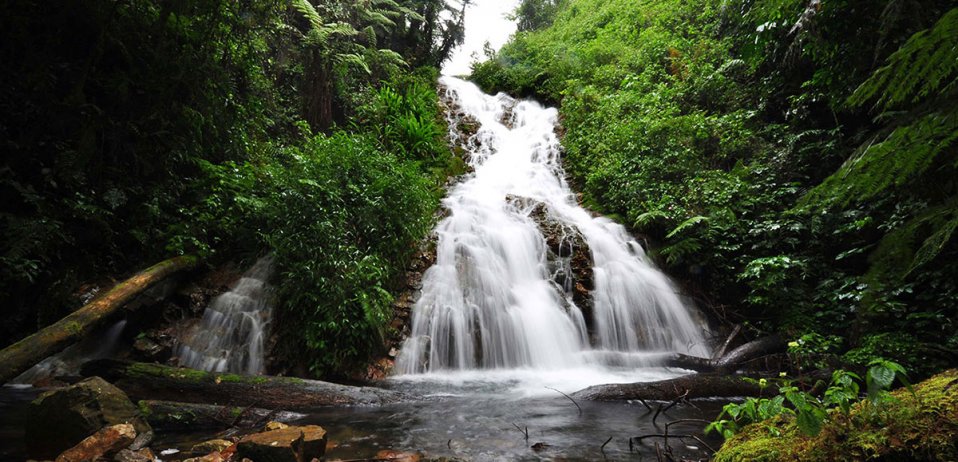 Getting to see a group of mountain gorillas in their natural habitat is the main reason that people come to Bwindi Impenetrable National Park, and it's one of the top experiences that Uganda has to offer. The thrill of hiking through the lush jungle, crossing butterfly-laden waterfalls and spotting a plethora of birds and mammals makes this a highlight of a Uganda safari.
Travel tips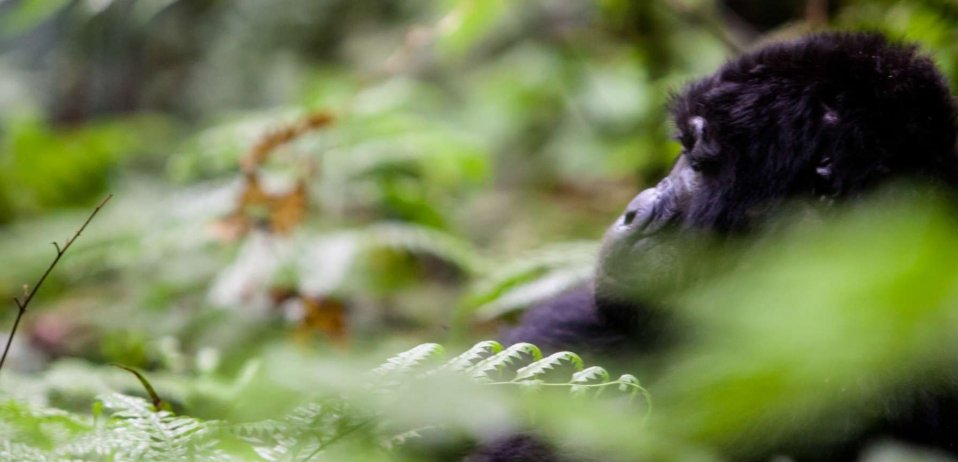 To go gorilla trekking in Bwindi, you need to book a permit, which we will secure for you upon booking. The permit should be arranged five or six months in advance of your visit as there are only a few permits issued each day and they get booked up during the busiest months of the year (June to August, as well as December to February). Discounted permits are offered during the rainy season months of March to May and September to November for US$450 a person but the wet weather makes for an uncomfortable hike.
Gorilla trekking can be physically demanding. The hike to reach your allocated group can take anything from just an hour to an entire day (the average hiking time is between three and seven hours). The paths in the park are steep and hilly and can be very muddy, and it's likely that you'll need to veer off track and walk through the dense undergrowth of the forest. It's essential that you have a good level of fitness, and that you wear the right gear: a comfortable pair of hiking boots with ankle support, a thick pair of socks (for biting ants), long trousers to protect from stinging nettles and a durable waterproof jacket. Some people also wear garden gloves to protect them from the nettles. If you don't have your own hiking poles, you can rent a stick from the porters – it will really help with keeping you upright on steep, slippery sections.
You need to be over the age of 15 to go gorilla trekking if you're travelling as a family. If you're feeling sick on the day of your trekking experience, you should volunteer to stay behind. Human illnesses can be transmitted to gorillas and have the potential to kill an entire group.
There are lots of rules that you need to follow when you come into contact with the gorillas – it's important to stick to all of these to respect these wild animals. Your guide will explain all the rules before you go trekking, but remember that it's important to keep at least seven metres away from the gorillas, and that you should never touch them. Don't use flash photography, don't eat or drink in front of them, keep your voice down, and cover your mouth and nose and turn away from the gorillas if you need to sneeze.
Lodges and camps in Bwindi's surrounds conduct their own gorilla trekking excursions with qualified guides. If you're using a third-party tour operator, make sure that they're certified by Uganda Tourism, the Association of Uganda Tour Operators or similar conservation-based, authority bodies. This is to ensure your own safety and the preservation of Uganda's unique ecosystem.

---