Not often on many travellers' bucket list, Rwanda disappeared from the safari circuit after the tragic genocide in 1994. However, in 24 years much has changed and one can certainly feel it in the calm and dignified atmosphere of the country's capital, Kigali.
Vibrant and rapidly growing, Rwanda has overcome it's haunted past by focusing on their best assets; the lush, forested mountain ranges, savannah plains and its wildlife.
Mountain gorillas are the raison d'être for most tourist visits to Rwanda. But this small central African country has far more to offer outdoor enthusiasts. Scenically, there is the mountain-ringed inland sea that is Lake Kivu, the perfect volcanic cones of the Virungas rising to 4,000-plus metres above it, and the endless succession of steep cultivated mountains that have led to it being dubbed 'The Switzerland of Africa'.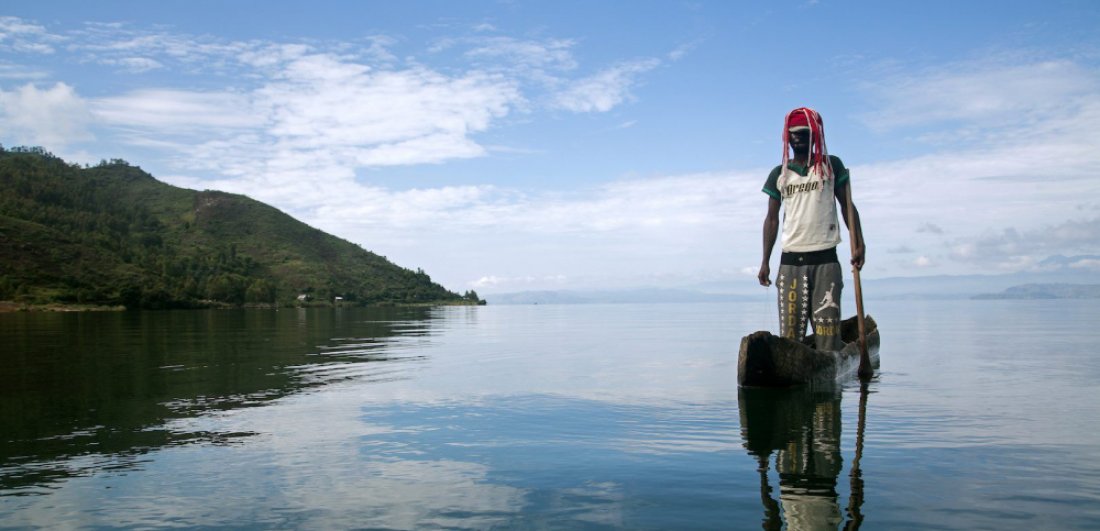 Lake Kivu, a popular getaway for locals and tourists alike
In terms of wildlife, the jewelled, sprawling montane canopies hide a multitude of primates (13 species), from chimpanzees to the lovely L'Hoest's and Rwenzori colobus monkeys, not forgetting the Mountain gorillas whose gentle gaze and behaviour is startlingly like our own.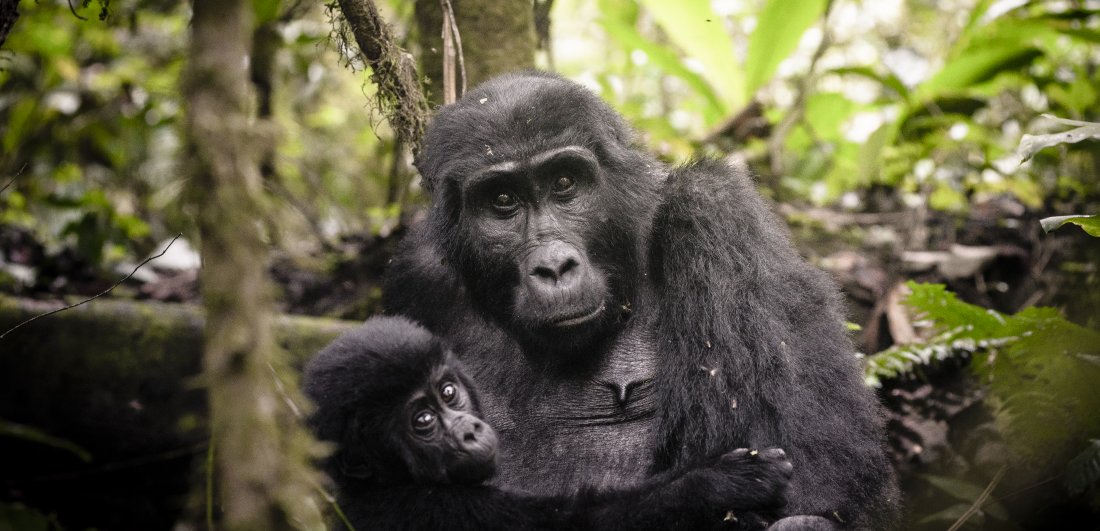 Credit: Sanctuary Gorilla Forest Lodge
Akagera National Park has seen its fair share of turmoil, but is slowly recovering. The landscape sits in astonishing contrast to the surrounding forests and one can expect a safari experience that is difficult to beat in terms of seclusion and an intimate, authentic experience. You'll meet the Big Five here, with the recent addition of the lion and rhino which have been reintroduced successfully. Forget the hordes of tourists battling for the next spot in the safari circuit queue. The only sounds you're likely to hear are the roars of lions and trumpeting of a shy elephant.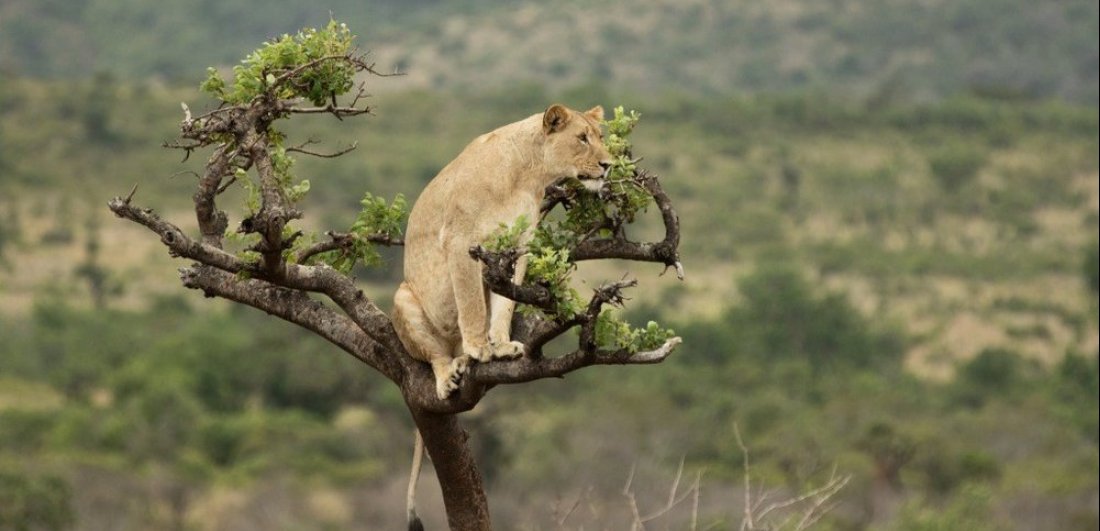 Tree-climbing lion in Akagera National Park
The "land of a thousands hills" is small, but offers a refreshing take on a classic safari. In reference to the conservation of the Mountain gorilla, Dian Fossey's accurate summary reflects not only the importance of preserving this species, but describes Rwanda as a whole:
"When you realise the value of all life, you dwell less on what is past and concentrate more on the preservation of the future."
A philosophy that Rwanda is certainly living up to.

---