Aside from the thrilling gorilla trekking experience to be had on a safari in Uganda, this beautiful and lush East African country is a birding hotspot. Countless exotic species are at the top of any birder's wishlist, amateur or professional.
Which species should you look out for? Here are our favourite:
The shocking Shoebill
Perhaps one of the most bizarre birds on the planet, the Shoebill is a prehistoric, light-eyed and clog-beaked wonder.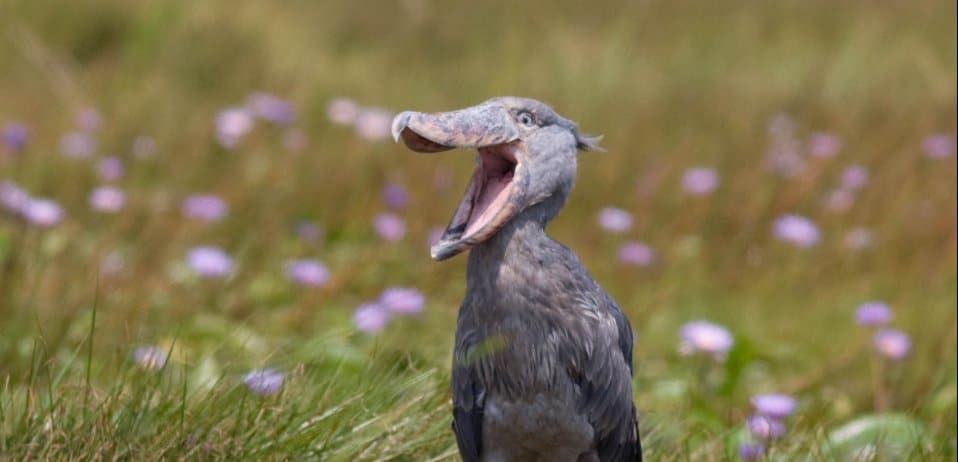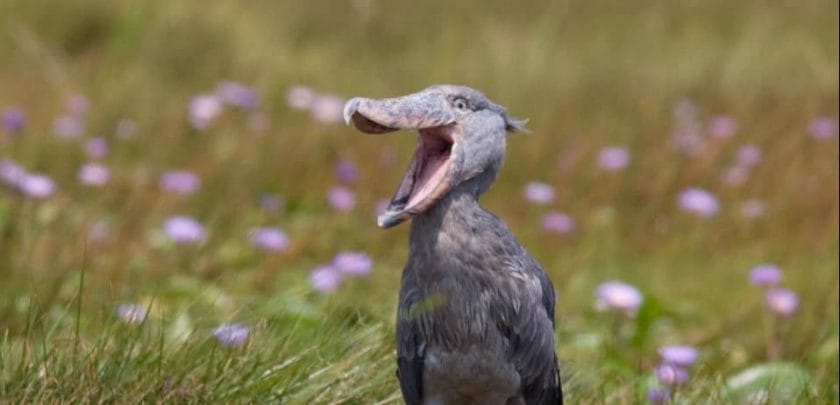 This strange creature is solitary and can be found in the marshlands of Uganda's deepest waterways, if you know where to look. A fabulously bizarre bird to watch.
The pretty finch
Shelley's crimsonwing is an endangered little bird as pretty as a picture. With less than 5 000 found in the wild, it makes for a treasured sight on safari. See them in the small pocket of forest known as the Albertine Rift Valley bordering Rwanda, Congo and Uganda.

Credit | Africa Geographic
They're rarely photographed so make yours one of the first as scientists begin to unravel the secrets of this little gem.
The fruity Great blue turaco
This beauty is a fruit-loving machine. From their majestic crown of feathers to their brilliant blue plumage, a trip to Uganda isn't quite the same without spotting this amazing avian.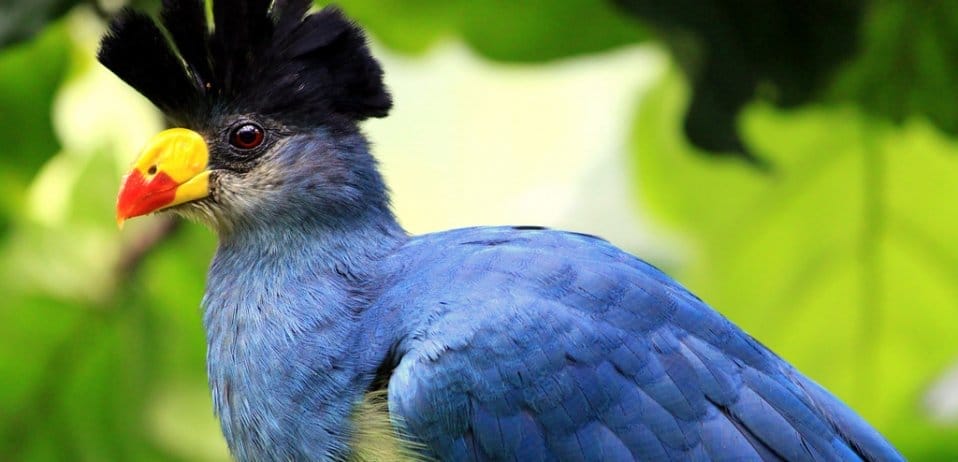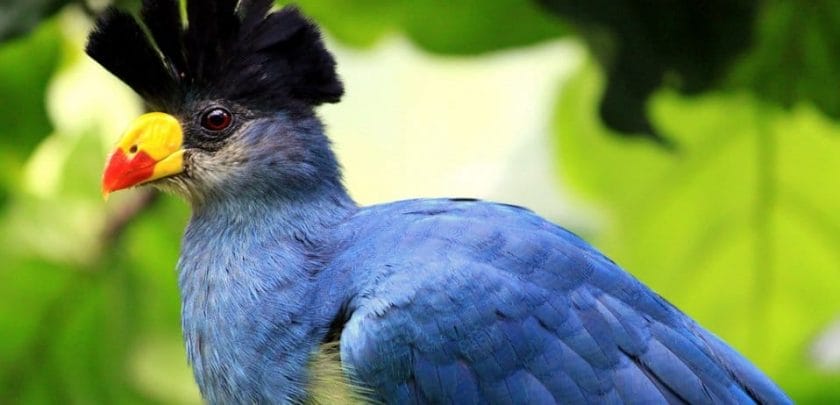 Although they prefer the canopies above, gliding rather than flying from branch to branch, these birds are known to be successfully habituated and are known to eat from a human's hand.
The skulky shrike
The Doherty's bush shrike secretive nature is somewhat contrasted by it's echoing calls that once heard, will rarely be forgotten.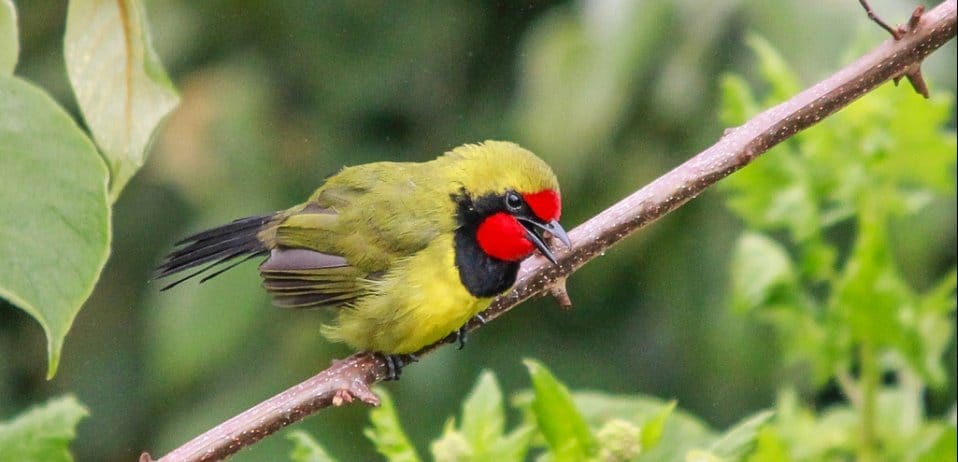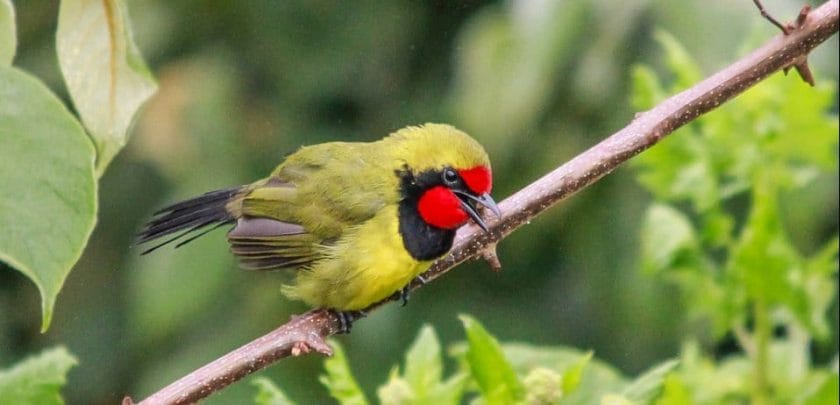 While small, their stunning colouring makes them a refreshing sight in the green undergrowth. Catch them flitting across the floor snacking on little critters.
The one that loves the forest floor
The Green-breasted pitta is one of the most prized bird sightings in Uganda, if not the whole of East Africa.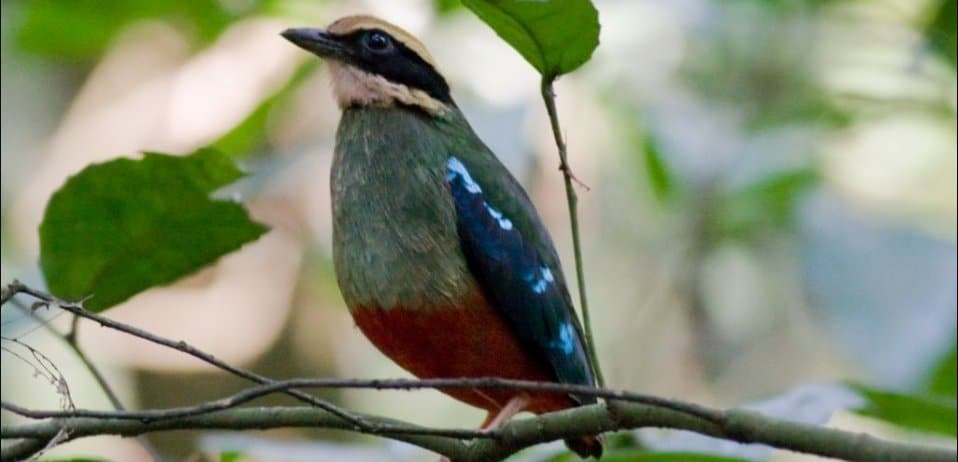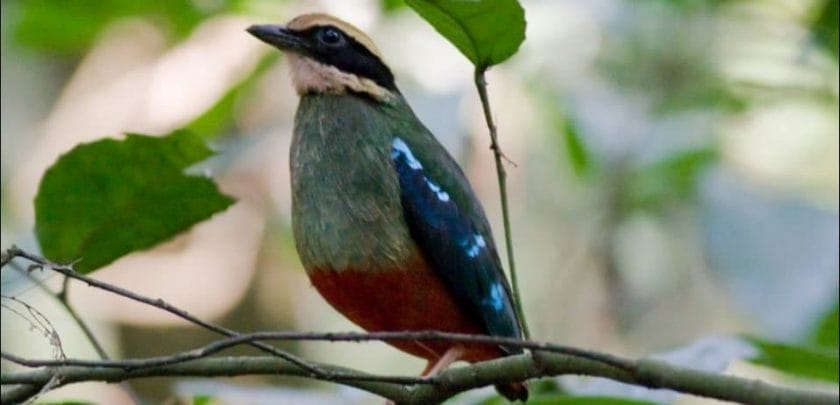 Despite being another one of Uganda's colourful birds, it blends in seamlessly into the surrounds of Kibale National Park, making it very difficult to spot. Early morning between the months of June and August are the best times to observe them.
The ornamental nightjar
While quite drab in colour, the Standard winged nightjar has an impressive secret. During mating season, the males will extend their long tail shafts in the air to attract mates, only to have them fall off after breeding.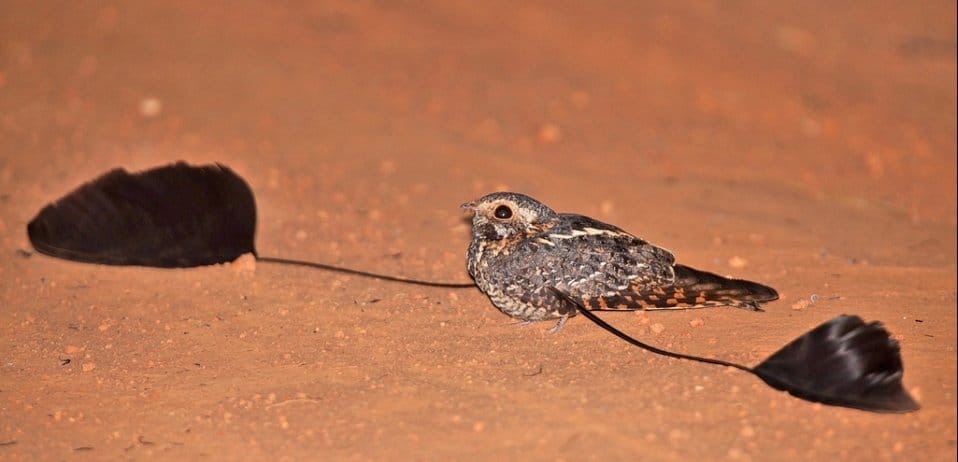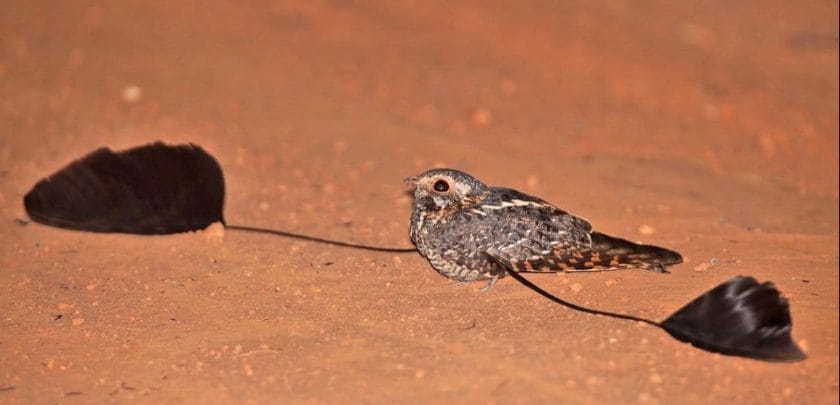 Equally as impressive is their ability to jiggle their tail feathers vertically while attracting the attention of the females. After all the pomp and ceremony is done, the males go back to drab, resembling the females. Enjoy their attics around dusk where insects are plentiful.
The expert fisherman
The African spoonbill can live up to 15 years and loves fresh water where fish are readily available.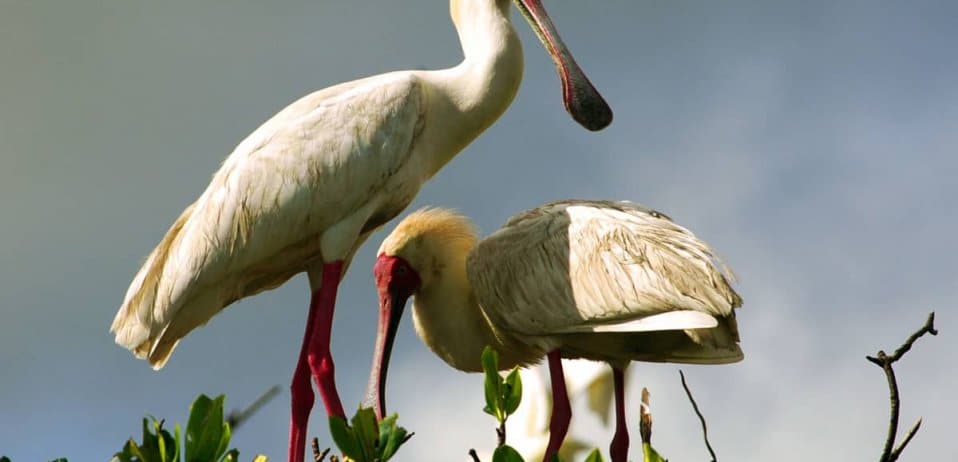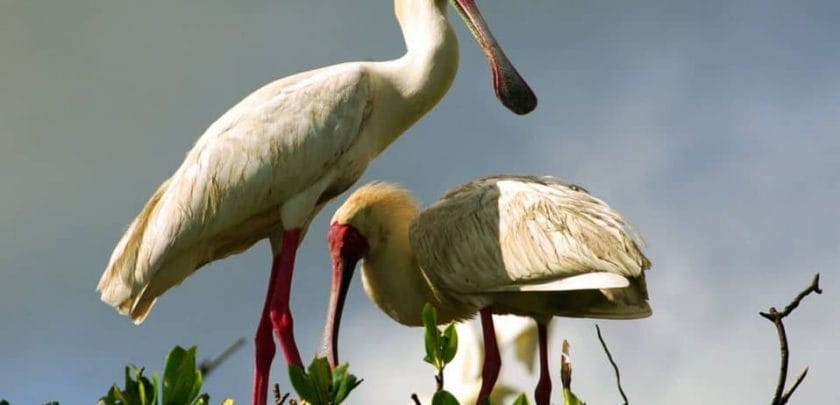 Their elongated beak is used to scoop fishy treats from shallow water, lakes and rivers. You really can't miss the spoonbill, they can grow to the size of a young toddler although they scare quite easily so a pair of binoculars are essential.
Although most travellers visit Uganda for gorilla trekking, this beautiful country has so much more to offer. Try this birding tour through Uganda's best locations.