Conveniently located an hour from the city of Port Elizabeth in the Eastern Cape province of South Africa, Addo Elephant National Park should not be missed on a safari in South Africa. As the third largest park in the country, it's well known for, you guessed it, the 600 elephants who reside in the park.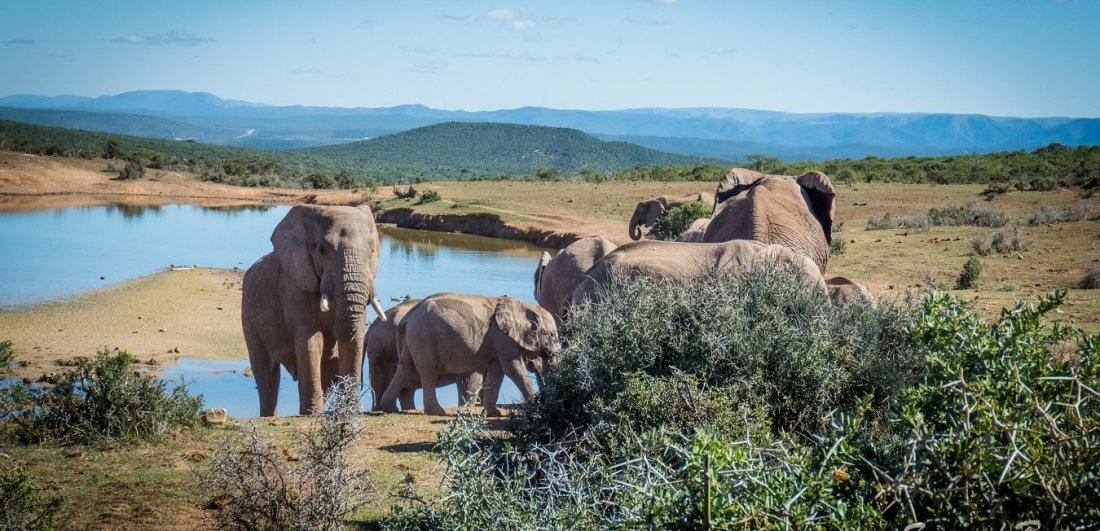 Established in 1931 as a safe haven for the last remaining elephants in the area, the park has continued to expand to include a variety of terrains and one of the longest coastal dune fields of any national park in South Africa. In addition to encompassing fynbos scrubland and arid, semi-desert areas, the park also stretches to the coast. This offers visitors the chance to experience not only the Big Five, but the Big Seven, with the addition of the southern right whale and Great white shark.
The Alexandria dune fields of Addo is also a hub of archaeological significance, as shells and bones from ancient 'Strandlopers' (San nomads who lived around the coastal regions of Southern Africa) evidencing a predominantly seafood-based diet, as well as pottery, stone tools and rock art in the Zuurberg Mountains. In evolutionary terms, the Addo region is believed to be around 4,5 billions years old.
Elephants and co.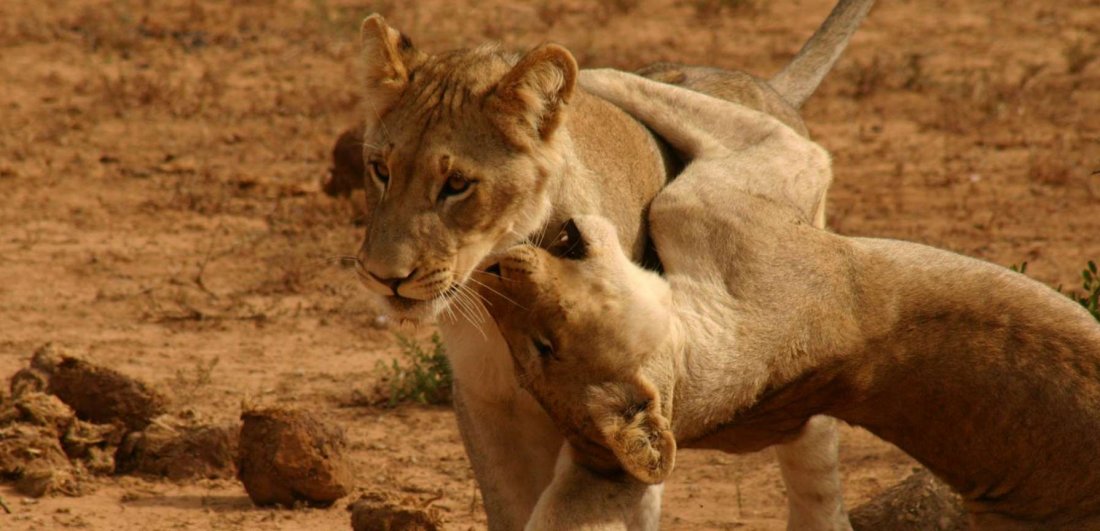 Aside from the elephants as the stars of Addo, the park is also home to Black rhino, lion, leopard, cheetah, buffalo, hyena and many antelope. Look out for the peeping meerkats and Black-backed jackals. Birding is popular here too, with the changing landscape offering the right environments for a multitude of species.
Along the coastal region you'll find whales, sharks, penguin colonies and ample sea birds. For avid birders, a tour is available upon request.
What sort of traveller would enjoy the Addo?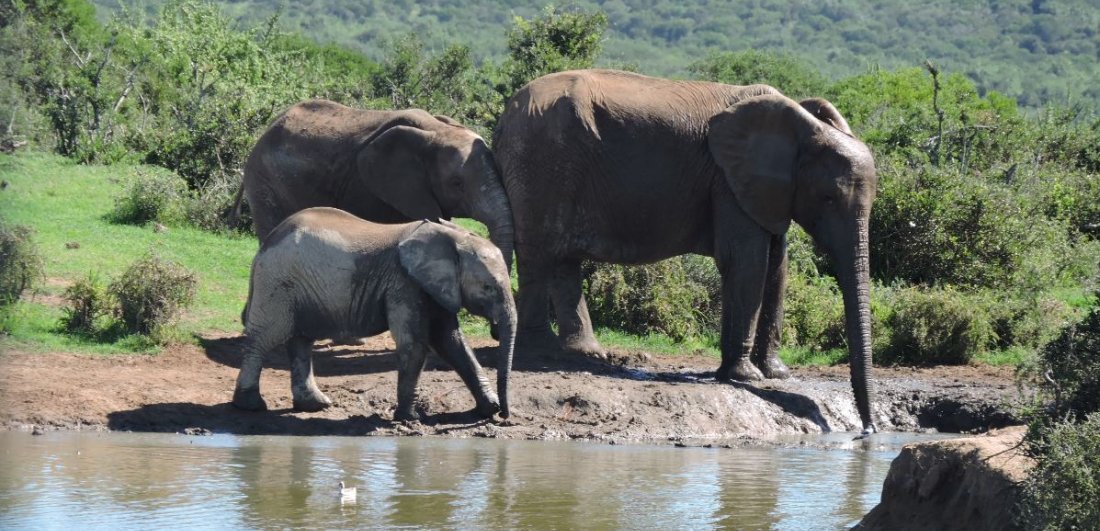 Addo is perfect for families. Not only is it a malaria-free safari destination, but it is a really affordable alternative to other national parks like the Kruger. During July and December, there are a variety of holiday programmes for kids that are both educational and fun.
Self-drive enthusiasts will appreciate that Addo offers this budget-friendly activity. There are a variety of picnic spots, hiking trails and budget self-catering chalets to enjoy if you're doing it on your own and the park can be accessed from a variety of gates depending on your location.
In addition, there are marine tours, deep-sea fishing excursions, canoeing and cycling available. Horse riders will love that there are beautiful trails to explore on horseback.
Where to stay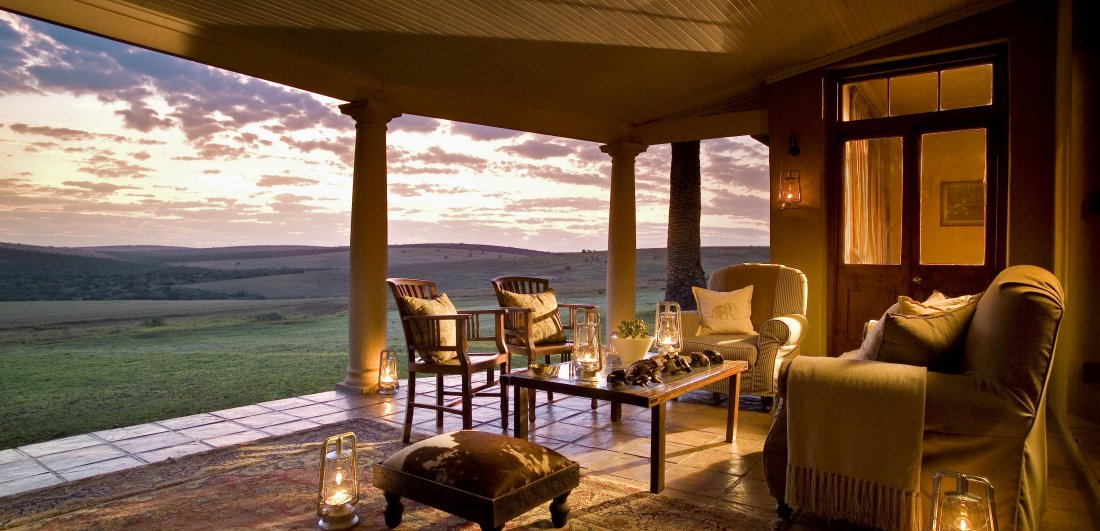 For those looking for premium accommodation, then Gorah Elephant Camp offers discerning guests a unique safari experience. You can expect five-star service, day and night game drives and plenty of family activities to enjoy.
When should you go?
In terms of weather, the best time to travel for better game viewing is from June to September when the weather is clear and rainfall is minimal. If you're looking for a more intimate experience then avoid the months of October to March as they become rather overcrowded.
Travel tips
While you can explore the park in a day, you should spend at least two to three days in the area. Visit the old frontier town of Grahamstown which is one and a half hours from Addo. Known for its prestigious university and private school colleges of excellence, this little town is an eclectic hub filled with the most unexpected people. The Grahamstown National Arts Festival is an annual get-together of South Africa's finest creatives. You can expect the showcasing of theatre, digital art and design, graffiti and music among others.
If you are going on a self-drive adventure to Addo, try entering from the Cradock gate which offers a beautiful scenic drive.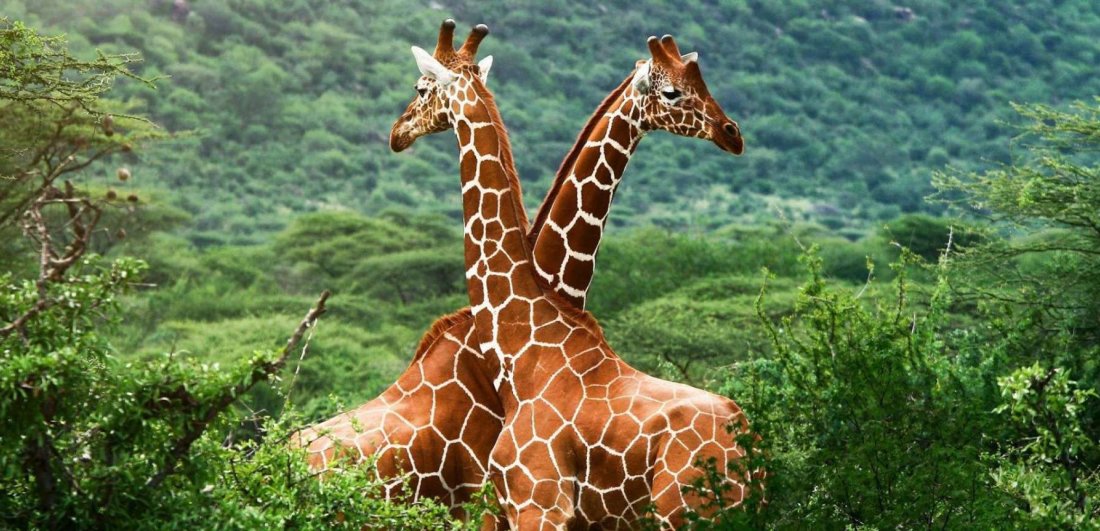 Legend has it…
Addo Elephant National Park has a legend of its own. The infamous bull elephant named Hapoor has legendary status in the park and for good reason. Very arrogant and highly aggressive, this alpha elephant sported a hole in one of his ears, believed to have been caused by the bullet of a hunter. From 1944 to 1968, Hapoor terrorised the staff and caretakers in the park, asserting his dominance whenever he got the opportunity, leaving people fleeing for their lives whenever he was around. For 24 years Hapoor ruled Addo and remains the only elephant in the park to ever have gotten through the specialised fencing that prevents elephants from escaping the park into neighbouring farms.
If you'd like to create a bespoke safari package that includes a trip to Addo, then let us know and we will gladly assist you.
---