Greenhills of Africa Hotel
Arusha, Tanzania
Request price for Greenhills of Africa Hotel
Greenhills of Africa Hotel is a garden oasis located ten minutes from Arusha National Park. The hotel is a great entry point to your Tanzania itinerary, with its lush vegetation, calm pools and serene terraces. Refreshingly modern, the rooms at this hotel consists of five standard rooms (for couples and solo travellers), one family room that can accommodate two adults and two children under 16 years as well as the option of a day room, where you can relax and refresh after a long day on safari without having to stay the night.
If you have the time, you can enjoy a variety of activities, including a day safari into nearby Arusha National Park, bicycling in the surrounding area, horseback riding, canoeing in Lake Duluti, hiking and walks as well as a coffee and banana plantation tour. If you're really in the mood, a round of golf awaits you.
Stay at Greenhills of Africa Hotel on these recommended safaris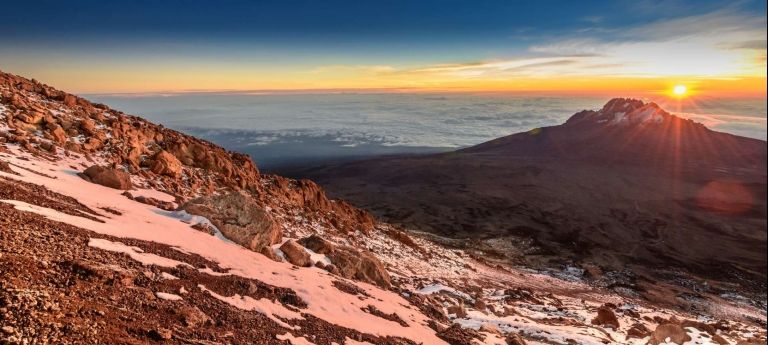 Summit two of Tanzania's iconic mountain ranges in under two weeks
$ 3,470
£ 2,683
R 49,981
€ 3,078
per person
13 days
Greenhills of Africa Hotel Details
Activities offered at the lodge
Game drives (day)
Canoeing
Mountain hiking tours
Horse riding
Cycling
Lake Duluti Walk
Coffee and Banana Plantation Tour

Amenities
Bar/Lounge
Dining/Communal Area
Free High-Speed Internet
Kids Activities
Restaurant
Room Service
Shuttle Bus Service
Suites
Swimming Pool
Golf course

Greenhills of Africa Hotel Map
Greenhills of Africa Hotel's location in Tanzania on Google Maps
Reviews on our safaris in this area
After initially contacting Discover Africa, Karl Svendsen contacted me and we started the process of getting a quote and defining an itinerary for a safari to Tanzania. Karl was extremely professional and timely in his responses and in short…
Fantastic safari and excellent logistics!
from United States
Perfectly tailor-made tours that take all your wishes and requests into consideration. All my expectations were beyond fulfilled.
Henrik Wetterstrand
from Sweden