Custom designed Malaria-free safari in South Africa
Describe your dream trip
We'll source the best value for you
Book when you're ready
Help Me Plan
South Africa game reserves are renowned the world over. As well as beautiful, they're also safe.
Africa is indeed blessed with a lot of natural resources, African wilds are perhaps some of the most thrilling wonders the world has ever known. South Africa, in particular, is rich in wild animals. It is a home to several hyena, elephants, lions, snakes, birds, to mention a few. Touring South Africa on your vacation is never a misplaced priority but rather a great time to be awed by the beauty and grandeur of nature.
More on Malaria-free safari in South Africa
Introduction
There are a number of prolific game reserves in South Africa, making it a sought-after safari destination. The most noteworthy being the Kruger National Park in the Limpopo Province. Other well-known reserves are Madikwe in the North-West Province and Pilanseberg. Both of the latter reserves are located in malari-free areas. However, Kruger National Park is safe to travel to during the cold and dry winter months.
Addo Elephant National Park in the Eastern Cape is one of the most scenic parks in South Africa. It's completely malaria-free with rolling hills that stretch into the horizon and lush, green forest. Even better, most of the vegetation is evergreen, so it's very beautiful throughout the year.
The Waterberg is often described as South Africa's best kept secret. It is within 3 hours' of Johannesburg, making it an infinitely accessible option for a malaria-free safari. Covering a vast 150,000 hectares, the area is known for its rugged, untouched beauty
Know before you go
Before going on the safari, take some time to understand the do's and dont's. Take adequate medical precautions and be sure to pack some medication as a precaution. Plan ahead and bring cash with you. The South African Rand usually fluctuates with the USD and you may not find an ATM on the safari, taking cash with could save you some frsutration. However, most of the luxury accommodation options should have an ATM on site.
There are 11 official languages in South Africa, but most people converse in English - making communication relatively easy.
When to go
​The best time to go to really enjoy a wildlife encounter is during the drier months of May-September.
What to pack
A pair of shorts and long pants
T-shirts
Long-sleeved shirt or jersey/jumper
Comfortable walking shoes
Sunscreen, sunhat and sunglasses
Flashlight, medical kit and don't forget a mosquito trap or net.
Weather and Climate
​South Africa enjoys incredibly temperate conditons throughout the year. Most of the country has cool, dry winters while summer months are characterised by rain. This is true for most of the noteworthy game reserves. While day time temperatures could get rather warm in winter, the evenings are cool. Summer in the northern parts of the country are exceptionally hot, while the North-West and Eastern Cape are milder.
Safari / Holiday Styles
​A safari-style holiday which is mostly immersed in natural surroundings and close encounters with wildlife.
Where to stay
Madikwe National Park
Waterberg
Pilanseberg National Park
Addo Elephant National Park
Frequently Asked Questions about Malaria-free safari in South Africa
When is the best time to visit Ithala Game Reserve?
The best time to visit Ithala Game Reserve is during the dry winter months, from May to September. During this season it is easier to spot the wildlife since the grass is eaten by herbivores. Expect to encounter and sight birds - such as… go there.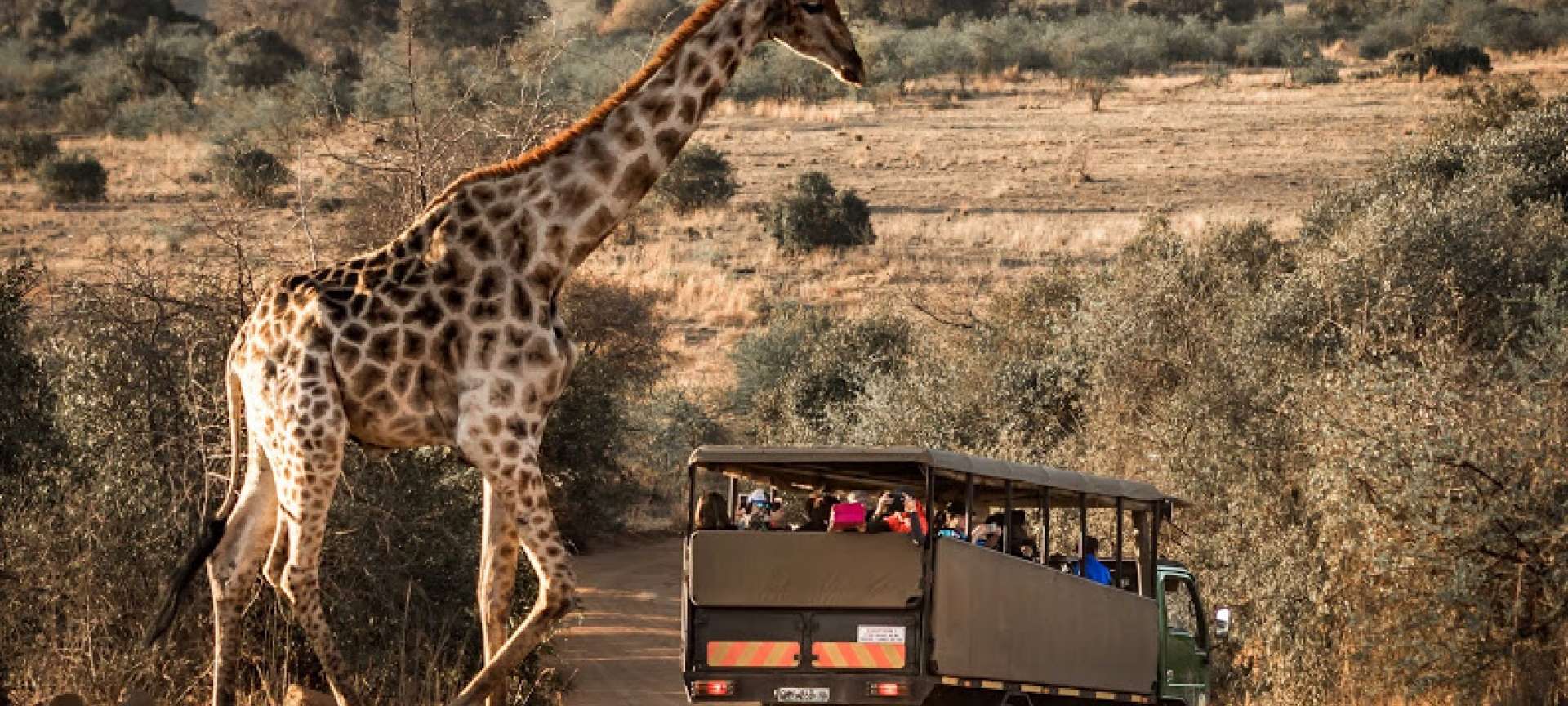 Reviews on our Malaria-free safari in South Africa
Perfectly tailor-made tours that take all your wishes and requests into consideration. All my expectations were beyond fulfilled.
Henrik Wetterstrand
from Sweden