Should you go to Zambia or Botswana? The choice depends entirely on the type of holiday you prefer. Both countries are extremely safe and have excellent wildlife and national parks, but each is suited to a slightly different type of traveller.
Which premium destination would you choose? Take a look: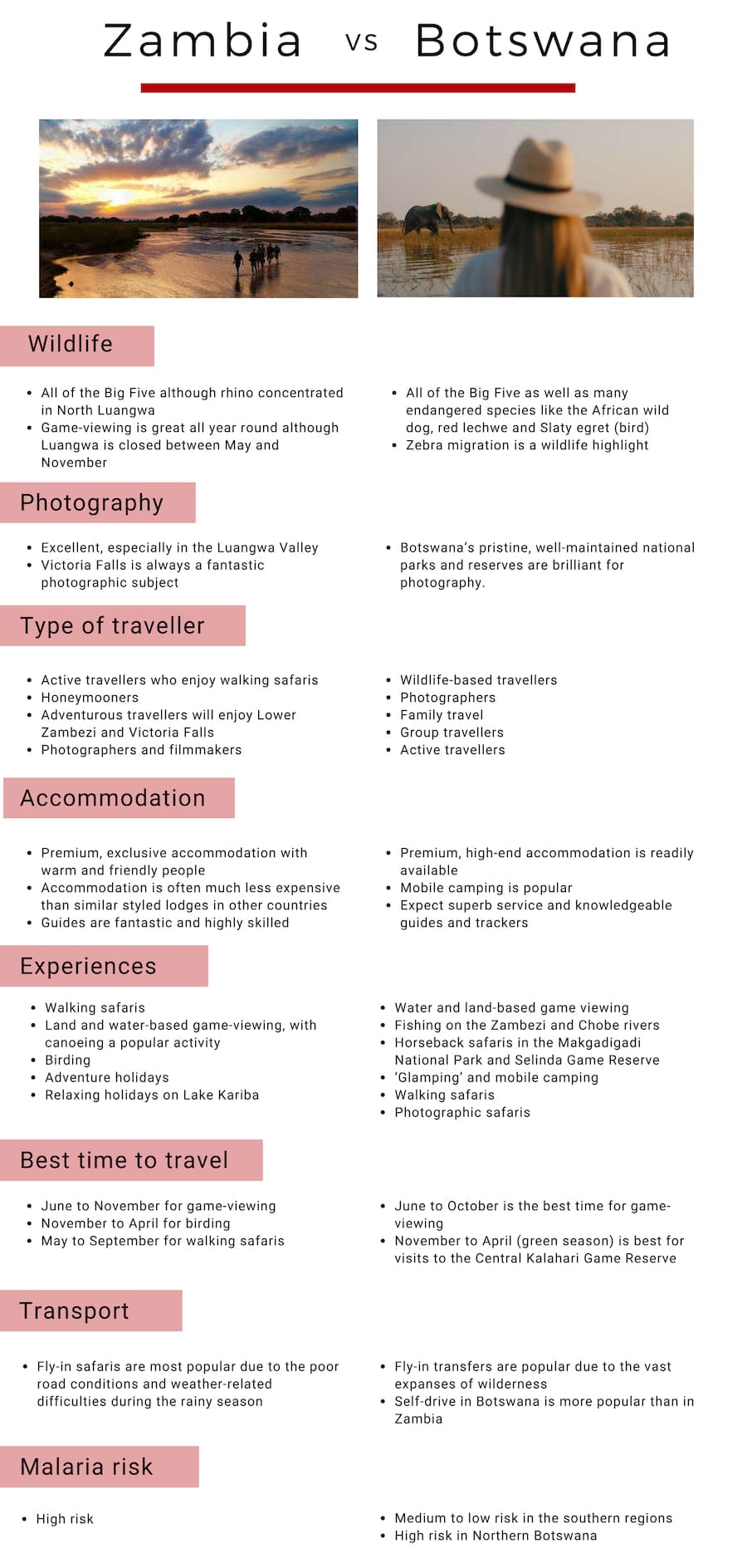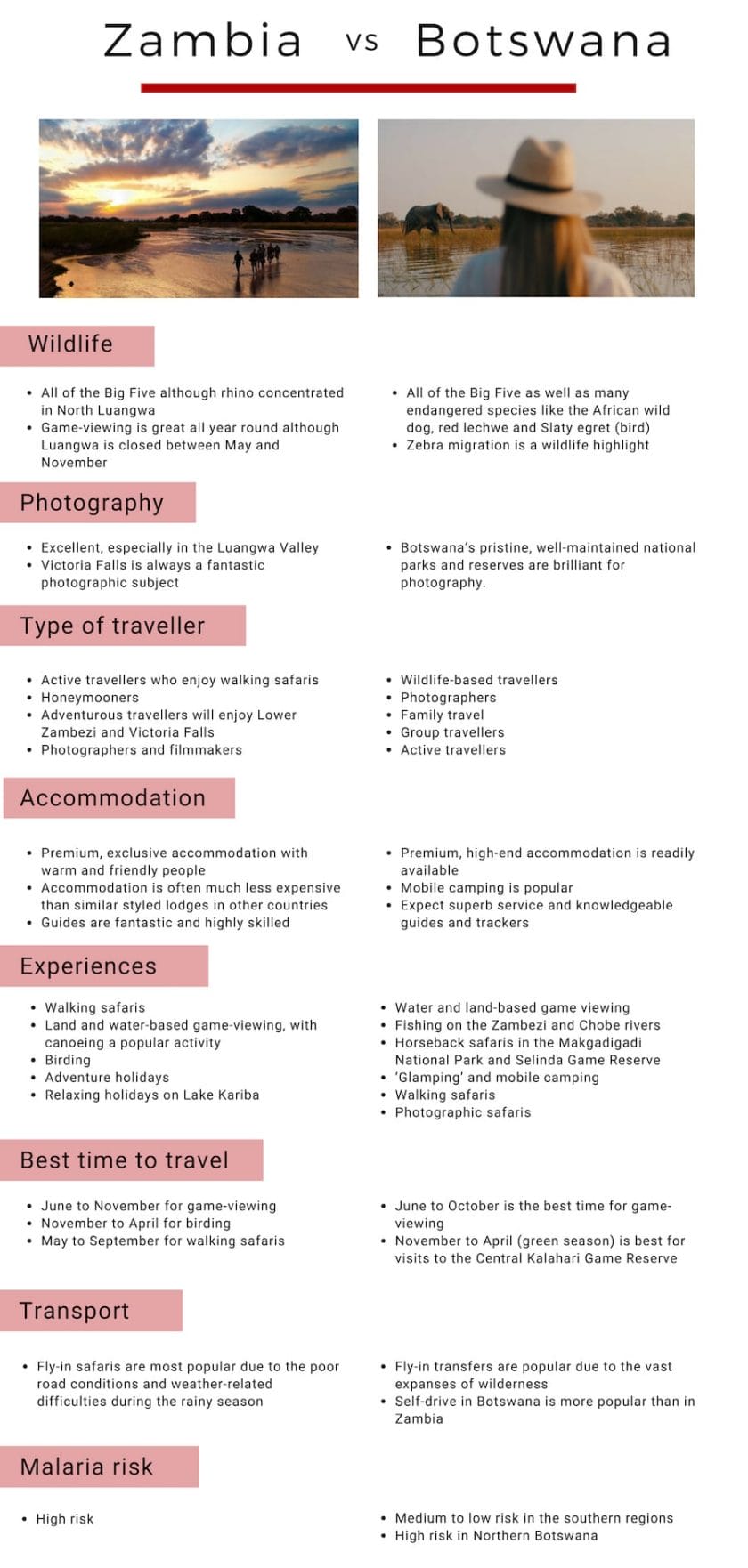 Take your pick: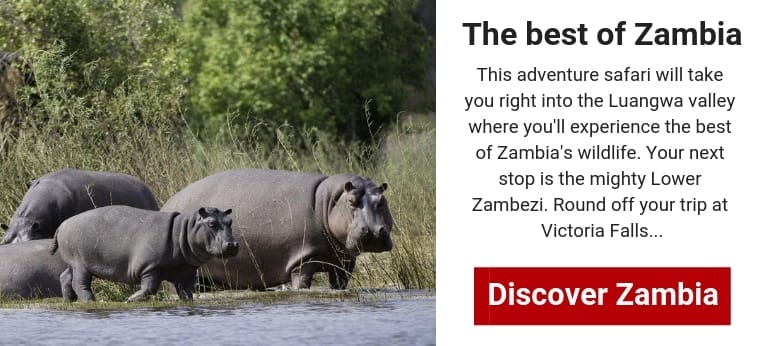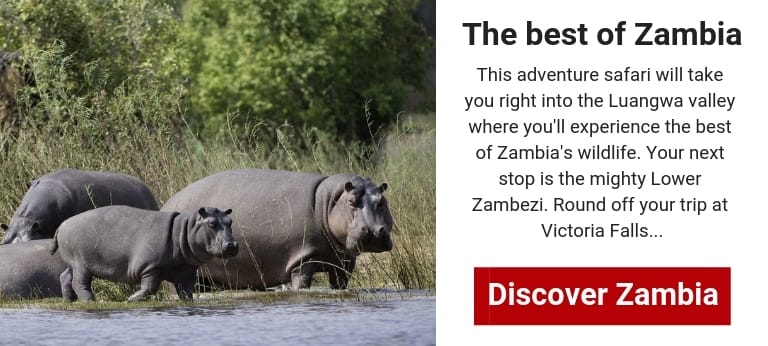 OR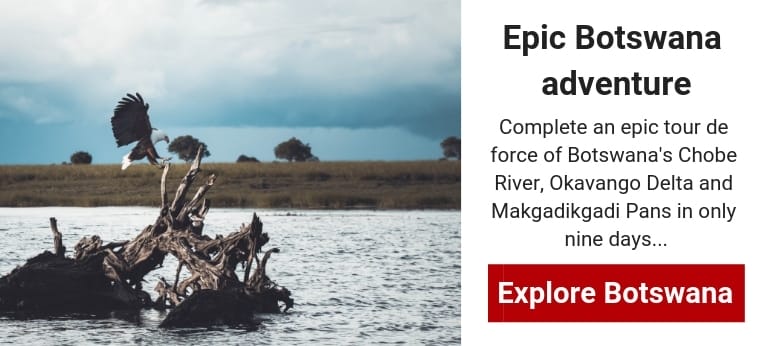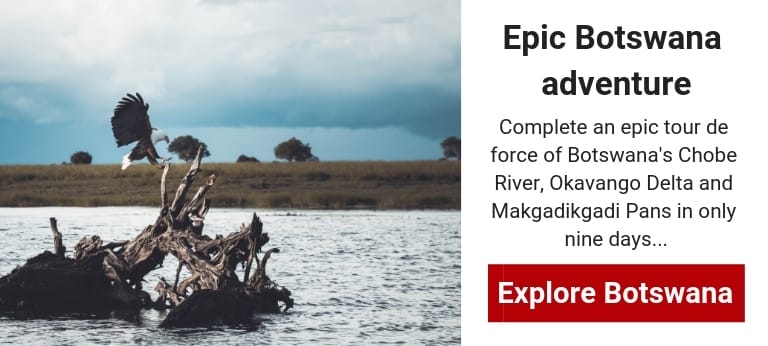 If you're having trouble deciding, contact us for a combination safari to Botswana and Zambia that we'll create for you based on your budget.