While Tanzania unquestionably has a far more extensive and diverse safari offering, it does not have mountain gorillas! With semi-habituated chimpanzees in the beautiful Nyungwe Forest and habituated mountain gorillas and golden monkeys in Volcanoes National Park, Rwanda trumps Tanzania when it comes to primate safaris.
Tanzania on the other hand, will allow you to tick off every bucket list safari experience you may have.
Take a look: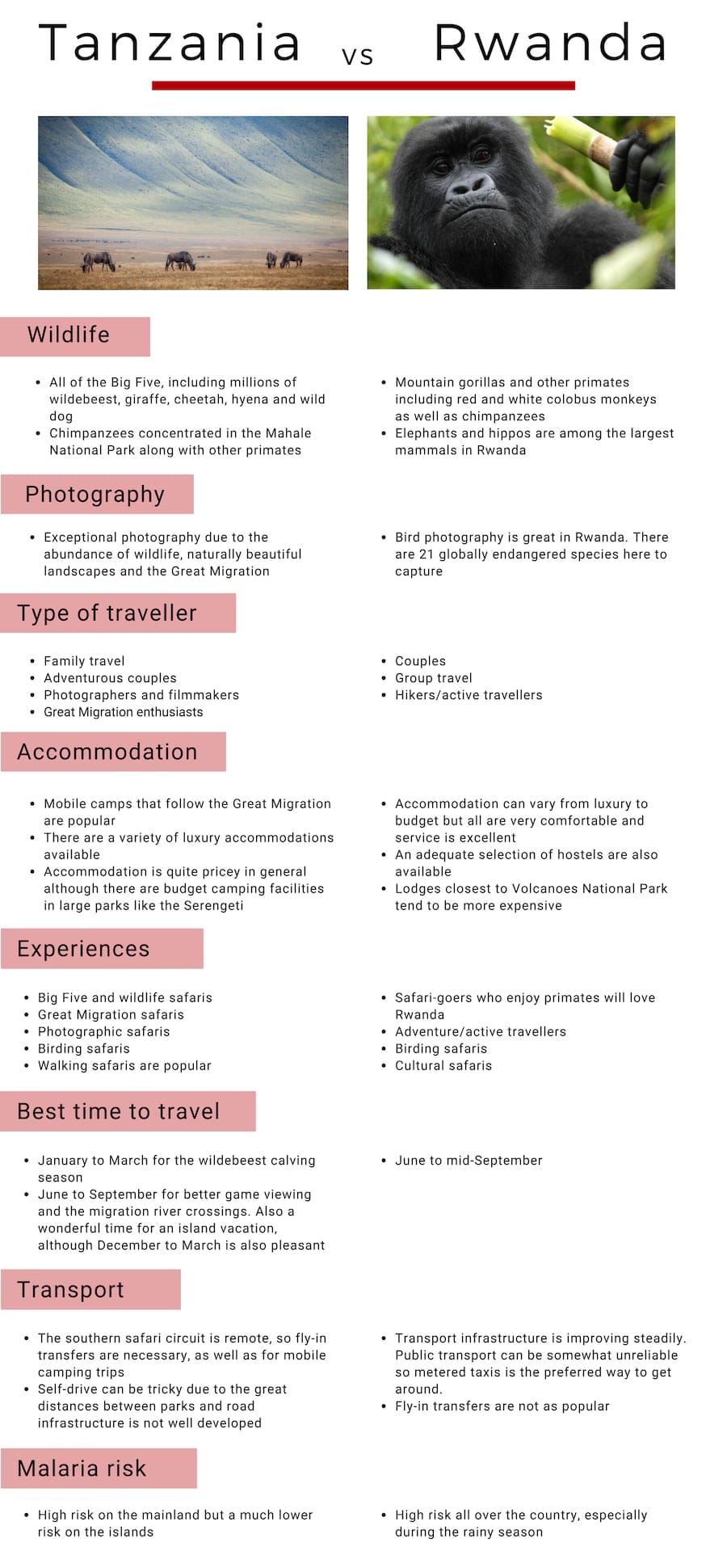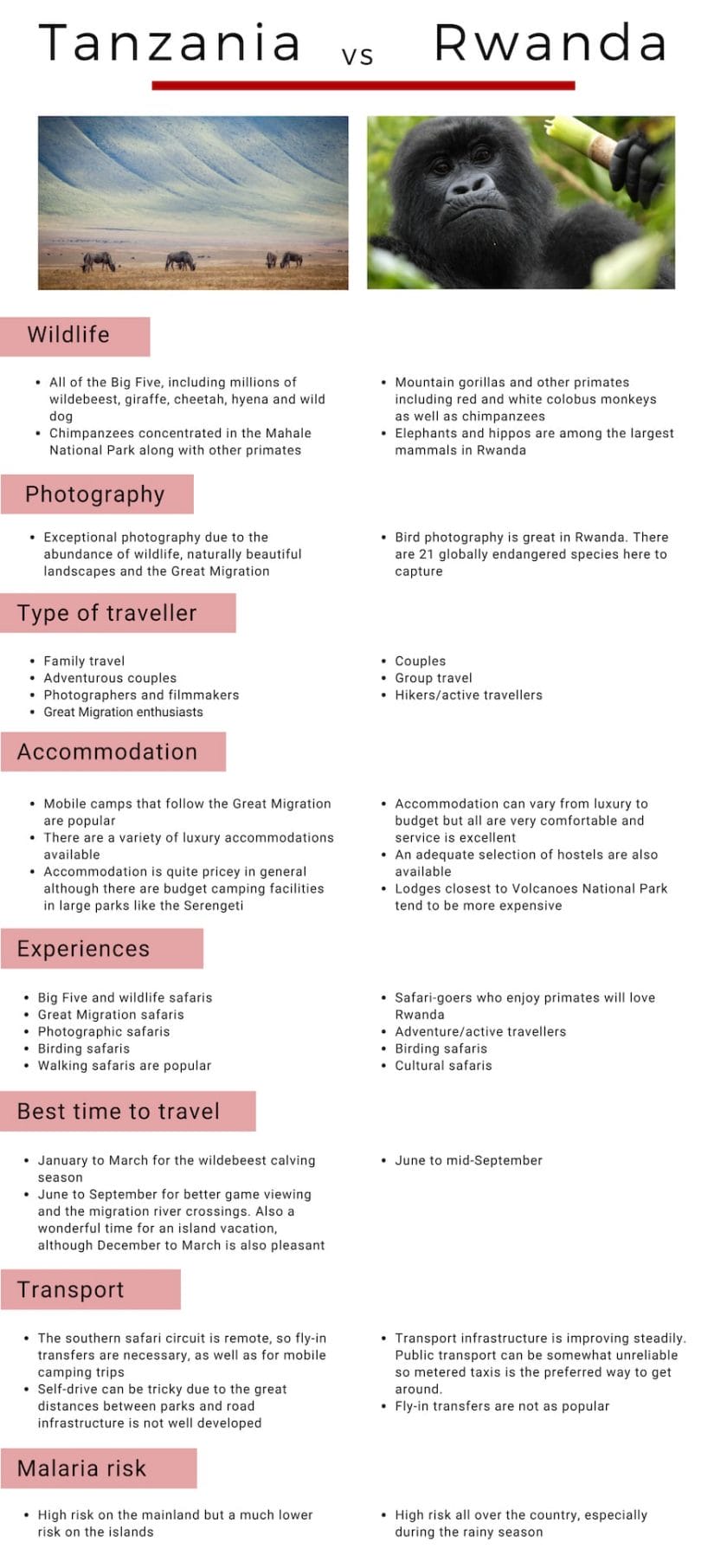 Try this combination safari that includes both gorilla trekking in Rwanda and the opportunity to see the Great Migration from both side of the Mara River: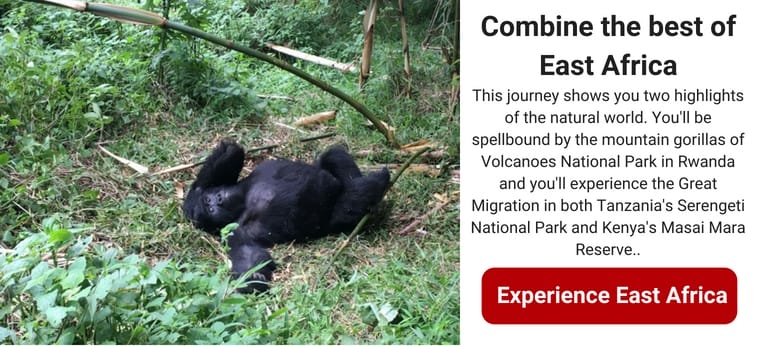 If you'd like more information about Tanzania or Rwanda as a safari destination, contact us here.