Under a canopy of trees, overlooking the Sand River is Sala's Camp. Renowned for their warm hospitality, service excellence and outstanding field guides and trackers, Sala is the ideal camp for wildlife seekers of all ages.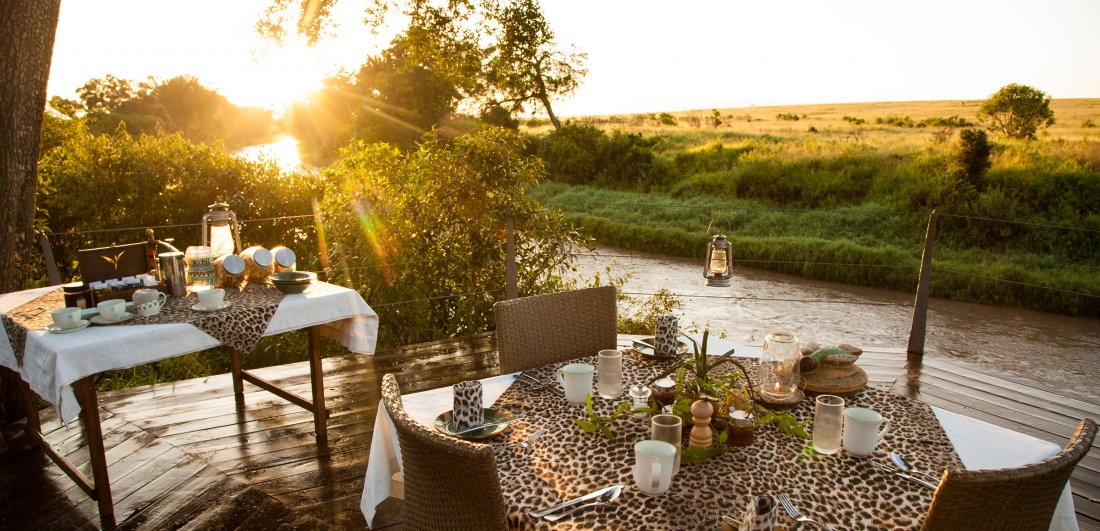 Accommodating twenty guests at a time, the seven luxury tents with glass-front windows include full en suite bathrooms. Choose between four luxury tents, two family tents or the romantic honeymoon tent.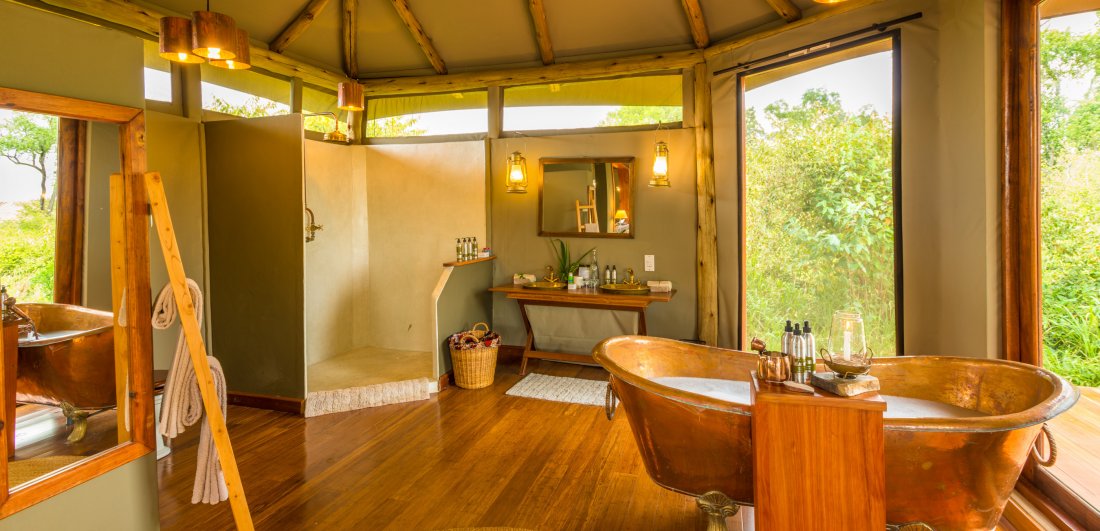 Honeymoon suite
The camp's location on the edge of the Sand River affords guests front-row seats to the Great Migration. The Sand River crossings happen around late June to July as the herds move towards the Mara River.
In terms of game viewing, you would be hard pressed to find such abundance of wildlife to equal the Masai Mara- all year round. Most notable for the large big cat populations, the Masai Mara also offers the Big Five, the Small Five and the Ugly five.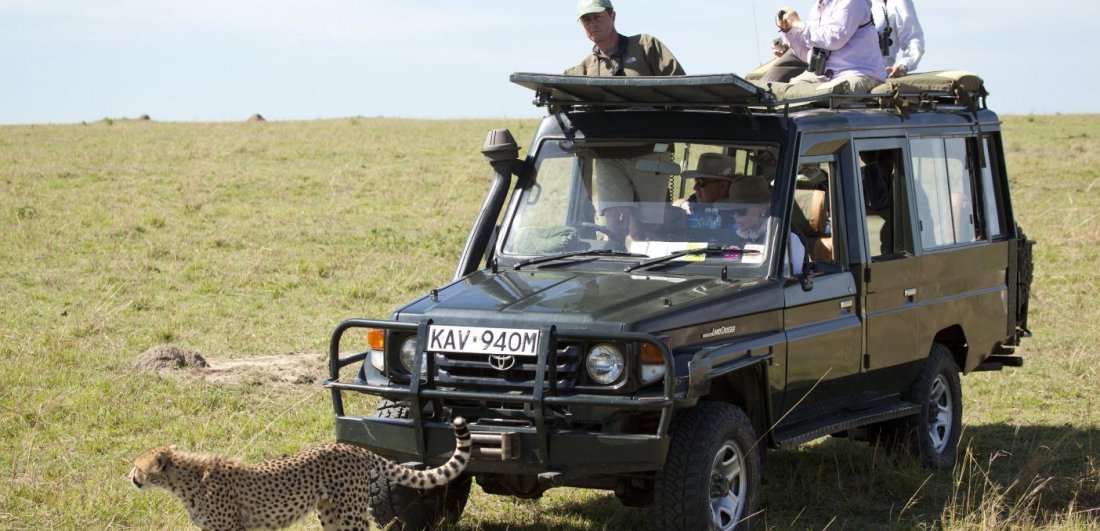 Activities include two 4x4 game drives a day, walking safaris, bush volleyball for the youngsters as well as the young at heart, bush dining (magical settings and delicious food), scenic sundowners, birdwatching and the option of getting creative with a watercolour set and drawing paper; the perfect way to celebrate your surroundings.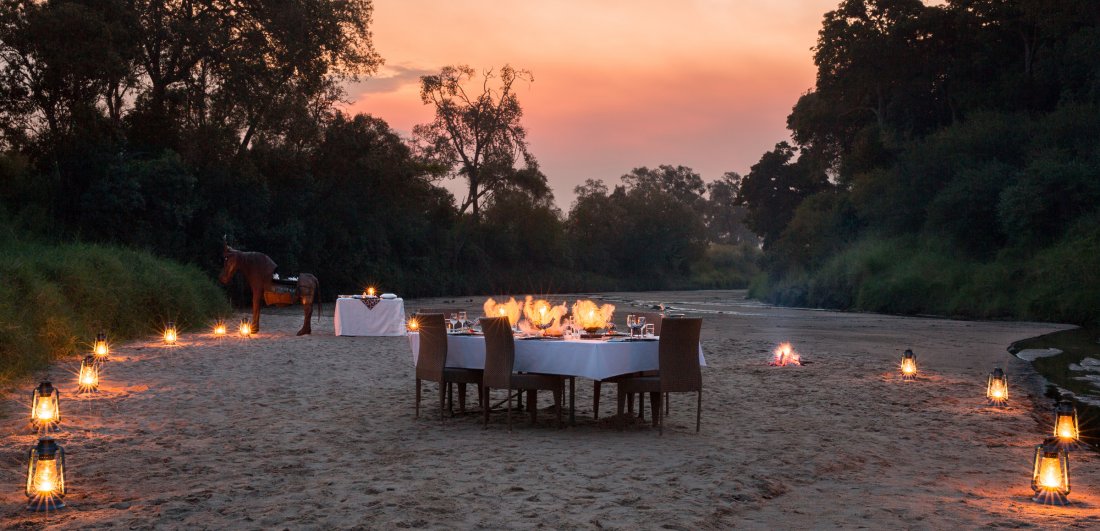 In addition, Sala's Camp has a national Gold Eco rating for their outstanding commitment to conservation management and upliftment of the local communities. They are also involved in the Mara Cheetah Project.
Our rating:

Luxury level: 4/5
Malaria-free: No
Wildlife highlights: The Wildebeest Migration, big cats (lion, leopard, cheetah) and rhino (although sightings are rare)
Best time to go: June to October for best wildlife viewing, August/September for Great Migration.
Type of travellers: Group travel, families, photography enthusiasts
What previous guests had to say: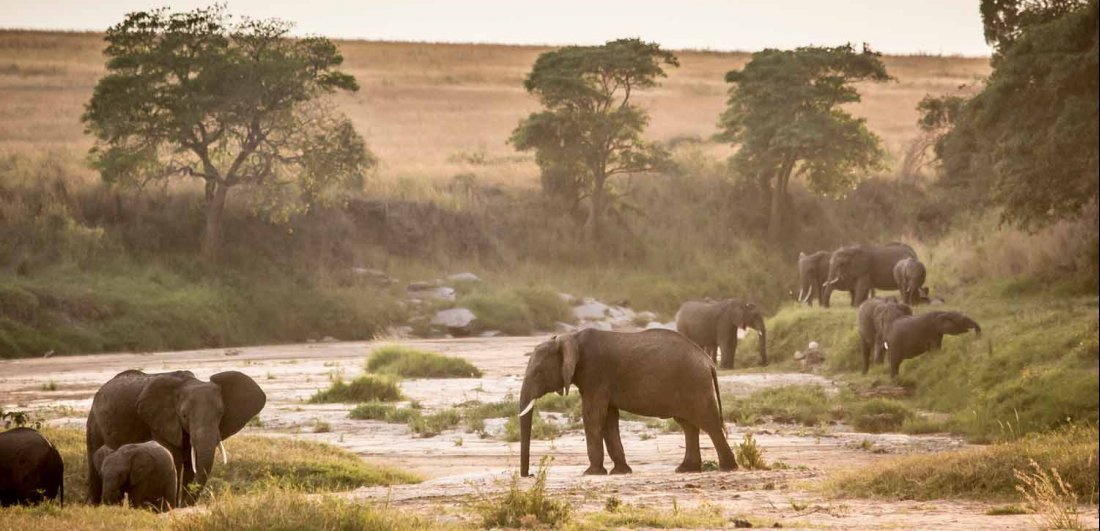 Trip for the ages!
"Without going into extreme detail, let me just say that everyone should get to experience a safari through the lens of Sala's Camp. No amount of reading or conversation can prepare you for the amazing people, spectacular vistas and astonishing amount of wildlife you'll encounter. The accommodations are 5-star and the food is terrific. Can't wait to return!" JC-CapeAnn, USA
Our favorite of the trip
"We loved this camp! It is the perfect blend of rustic and luxury. We felt very pampered, while still maintaining the "wild" feel of a tented camp. The food was outstanding, the game drives were amazing, and the staff is excellent in every way. Highly recommended!" LondonCLS, UK
Unforgettable experience
"I love Africa, but this was one of my very best experiences I have lived there. Everything was great, nice people, superb food, great location, and we have been lucky with all our Safari trips and saw a lot of animals. I would say everything was perfect and I look forward to do it again," Frank G, Luxembourg
If you'd like to include a stay at Sala Camp in your bespoke Kenya safari package, contact us here.
---