Botswana and Victoria Falls safari [Traveller story with Debby Verkijk Conradie]
The group of people that Debby travelled with to Botswana and the Victoria Falls Debby Verkijk Conradie explored the abundance of wildlife that Botswana has to offer as well as the thundering Victoria Falls during her safari in August. After contacting Discover Africa in February, six months prior to her…

The group of people that Debby travelled with to Botswana and the Victoria Falls
Debby Verkijk Conradie explored the abundance of wildlife that Botswana has to offer as well as the thundering Victoria Falls during her safari in August.
After contacting Discover Africa in February, six months prior to her departure date, Debby finally set off on her safari to Botswana and Victoria Falls.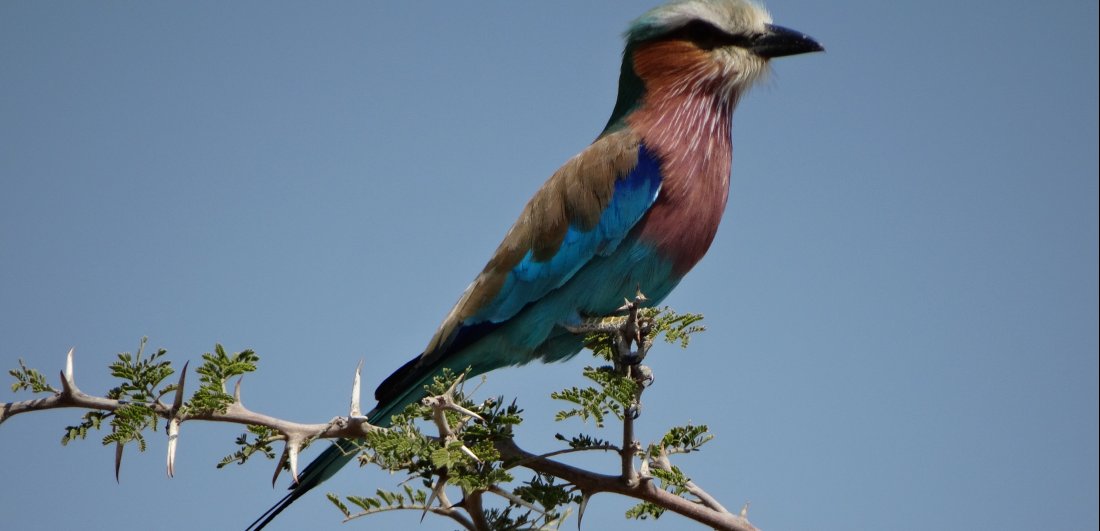 Debby saw the Lilac-breasted Roller several times, in different areas, one of them was the Chobe National Park in Botswana.
As we like to do with all of our travellers, we caught up with Debby after her journey to hear how everything went. Here are a few excerpts from our post-safari chat, which includes some lovely photos which she shared with us below:
Q&A with Debby Verkijk Conradie
Where are you from and what do you do for a living?
I'm originally from Cape Town, South Africa but I now live in Spain since 1975. I'm the admissions officer at King's College, The British School of Alicante.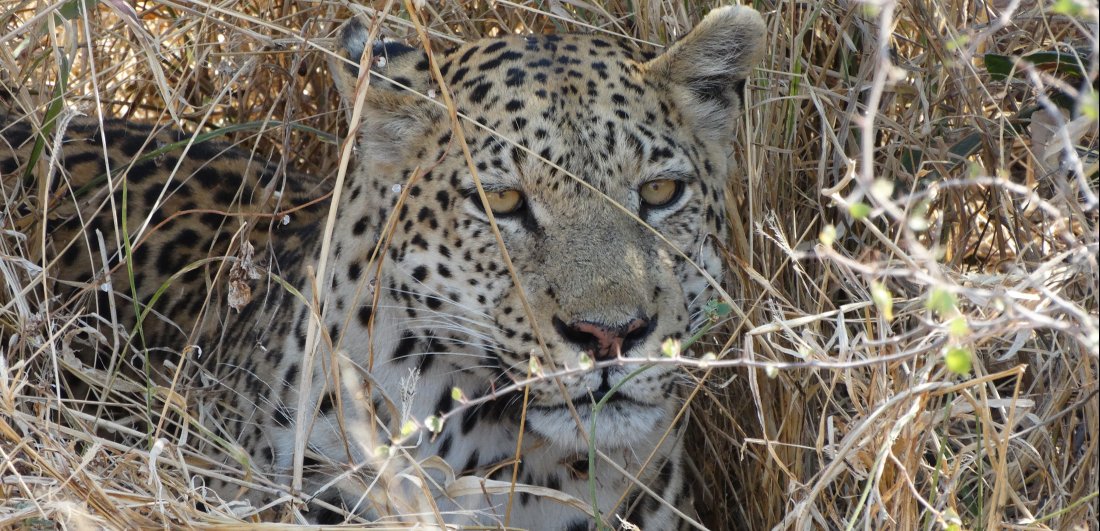 Debby spotted this leopard during a game drive between Buffalo Gate and the South gate of Moremi Game Reserve in Botswana.
Do you have any special hobbies?
I like hiking because I love nature and animals. I enjoy watching animal documentaries and I also love reading.
"I've never seen so many animals in my life and what a beautiful country!"
Why did you choose Botswana and what was the main purpose of your trip?
I travelled to Botswana because it was suggested by Discover Africa as one of best places in Africa for game viewing which was the main purpose as well as staying in the bush. Discover Africa was right, I've never seen so many animals in my life and what a beautiful country!
Have you travelled to any other African countries before?
I travelled to the Kruger Park and Cape Town in South Africa.
Who did you travel to Botswana with?
I travelled to Africa on my own but I joined nine other people from all over the world on a group safari soon after my arrival.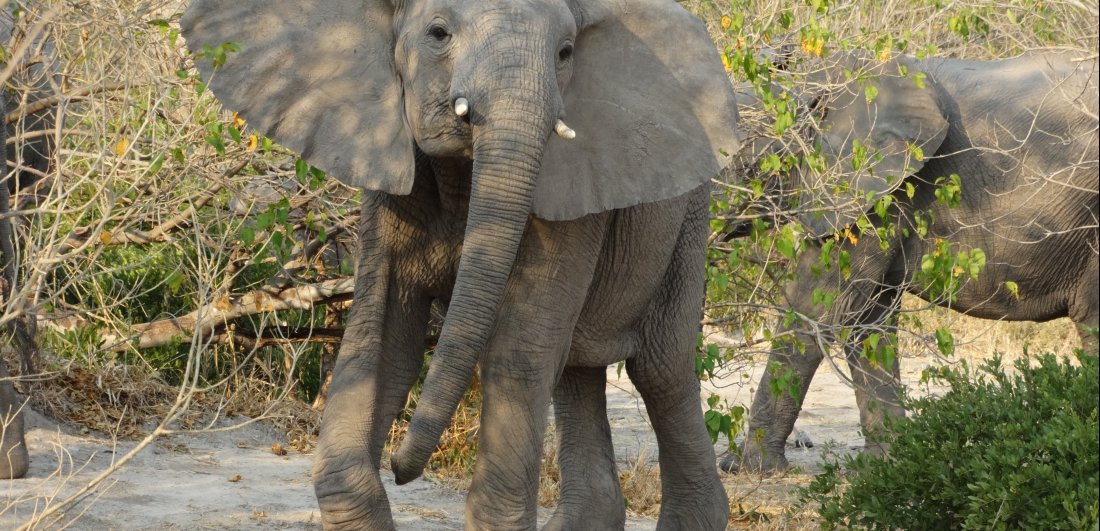 This teenage elephant tried to frighten Debby and her group in the Moremi Game Reserve, Botswana
What was the most exciting part of your trip?
The Bedouin Camp was the most exciting part of the trip because I experienced the wildlife. I slept in a tent and it's very exciting to hear the hyenas call during the night.
Also, the amount of animals we saw in the area was incredible, especially the elephants. Elephants have always been my favourite animal. It was also beautiful to see warthogs drink water from the waterhole we had right in front of the camp.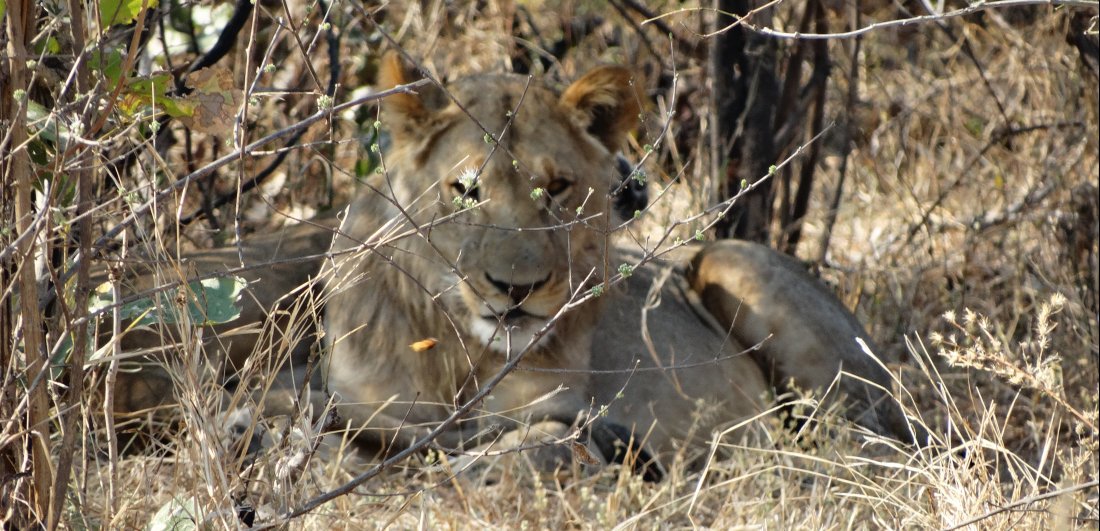 After a game drive through the Savuti area, Debby saw this group of lions having a nap
Was there, a wildlife experience or destination that you'd go back to in a heartbeat? Can you tell me why?
I would go back to Botswana today, to the same Bedouin camp or stay in a similar one in the Savuti area, which is also fantastic.
"Next time, I would stay longer in the bush, I loved the sound of it, the animals, the peace, it's fantastic."
If you were to visit Botswana again, what would you do differently?
Next time, I would stay longer in the bush, I loved the sound of it, the animals, the peace, it's fantastic.
Where do you want to go next in Africa?
For my next safari I'd like to go to Namibia, I've been told it's also fantastic for game viewing!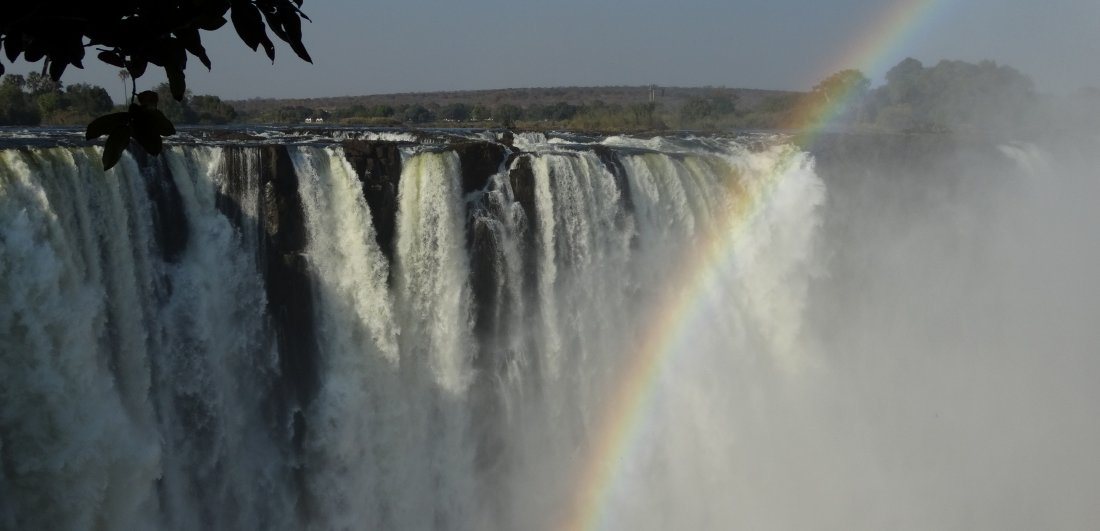 Debby took this stunning shot of a rainbow at Victoria Falls in Zimbabwe.
Debby's travel notes
The Botswana and Vic Falls safari lasted nine days and eight nights (5 August 2014 - 13 August 2014)
Day two - travelled from Maun, to the mokoro station and floated in a mokoro (dug-out canoe) through the Okavango Delta. After the excursion, she was transferred to the Bedouin Bush Camp situated in the Greater Khwai region.
Day three - spent the day on game drives, exploring the Greater Khwai River area. Overnighted at the Bedouin Bush Camp.
Day four - spent the day in the Moremi Game Reserve, exploring it's diversity of plant and animal life. Spent the night at Bedouin Bush Camp.
Day five - left the Bedouin Bush Camp and trekked through the Moremi, Savuti and Chobe National Park to Kasane. Arrived at the Chobe Marina Lodge, situated on the bank of the Chobe River, where I overnighted.
Day six - started off the day with a game drive in the Chobe National Park. Went on a afternoon boat cruise on the Chobe River. Overnighted at the Chobe Marina Lodge.
Day seven and eight - left the Chobe Marina Lodge for Zimbabwe's Victoria Falls where we enjoyed guided tours through the Victoria Falls National Park. Overnighted at the A'Zambezi River Lodge.
Day nine - transferred to Victoria Falls Airport in time for the departing flight home.
| | |
| --- | --- |
| | Megan Warrington, one of our friendly Africa Concierge Expert's arranged Debby's Botswana and Victoria Falls safari. If you'd like to arrange your dream African safari with her, contact us now. |