Game drives are the highlight of any African safari. Let's be honest, game drives can make or break your experience. Just close your eyes and imagine yourself on a game drive with the gentle wind blowing through your hair, the smell of nature surrounding you and the exciting feeling you get when your guide takes you offroad to get a better view of a wildlife sighting. There is just nothing like it!
Are you planning a safari and confused as to how the game drives work? We've got you covered. We've curated some information that will give you a clear indication as to what you can expect.
Location of Safari
Most game drives all around Africa more or less work the same. However, there are some differences to bear in mind. If you are going on a safari in Southern Africa, you can expect your game drives to take place in areas surrounding your specific lodge. Most Safari vehicles in Southern Africa are open-sided four-by-four vehicles. This type of vehicle gives one much exposure to wildlife.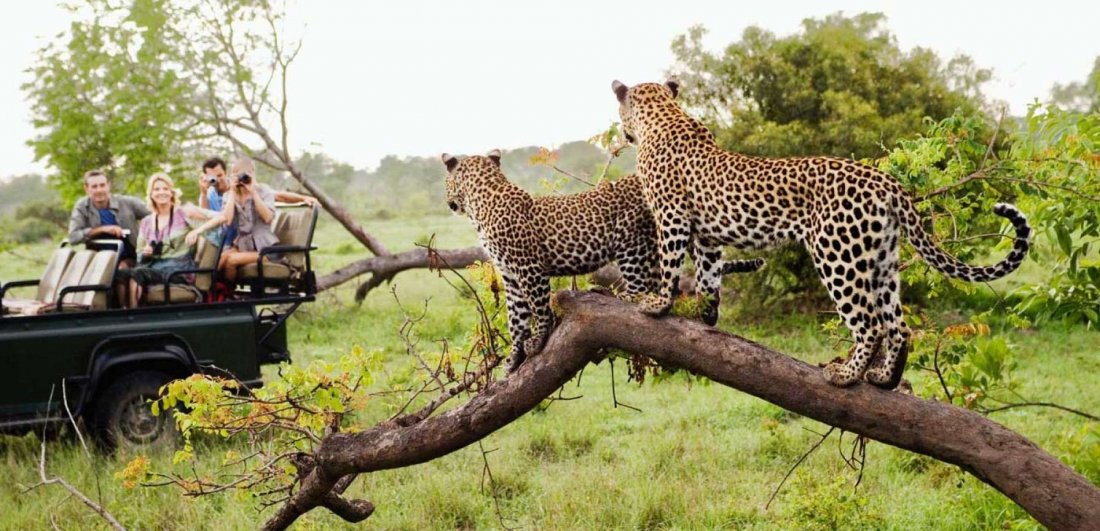 You often feel like you can reach your hand out and touch them (which we do not recommend at all). Going on a safari in East Africa you can expect game drives to be longer and more tiring. Your game drives here are more extensive as longer distances are travelled from one park to the next. The game drive vehicles in East Africa are enclosed. Photographers, do not worry! Most game drive vehicles here have pop-top rooves, allowing for some great photographs.
Amount of game drives per day
Generally, this is how a game drive would work: Upon arrival, depending on what time you arrive, you are usually welcomed with your very first-afternoon game drive. You might even be lucky enough to score a "sundowner" in the bush. The following days consist out of two game drives per day, one in the morning and one in the afternoon, lasting about three to five hours each.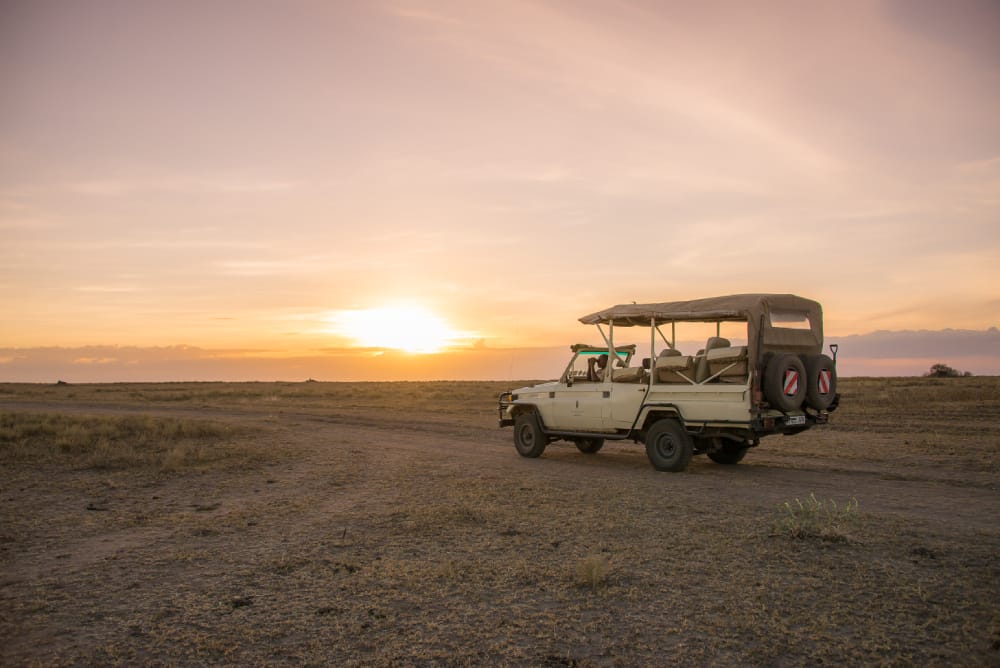 On your day of departure, you can also have one last morning game drive before departing to your next destination. For example, if you were staying at a lodge for three nights, you score approximately six game drives. In other areas, you could have one long game drive per day, which usually includes a packed picnic lunch and lasts for about ten hours. These types of game drives are more popular in East Africa.
Amount of people on a game drive
The amount of people allowed on a game drives mainly depends on the lodge you're staying at and the area you're in. In Southern Africa, game drives generally consist of a maximum number of six passengers per vehicle (excluding the guide). This enables each passenger to have a "window seat". In East Africa, you will find game drive vehicles can take a higher capacity.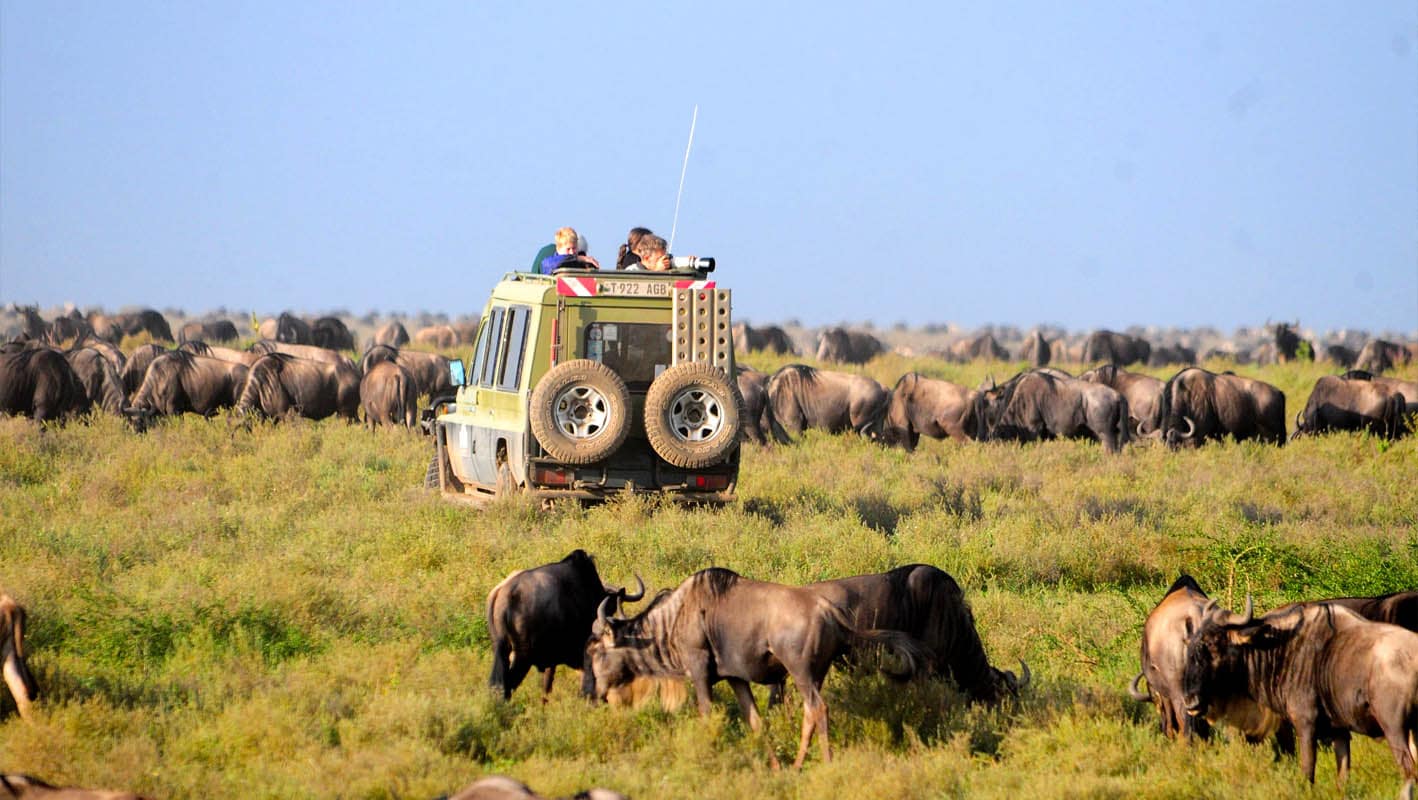 Some game drive vehicles in East Africa can take up to 12 passengers, however, they prefer taking less than ten. As mentioned, this all depends on the lodge you choose, as well as the type of trip your on e.g. part of a group or on a private basis. No matter where you are, one also has the option to book your game drives on a private basis only. This would mean you have the vehicle all to yourself. This type of experience, however, does come at a large cost.
The Big Five
One expects to find the Big Five (leopard, lion, buffalo, elephant and rhino) to be quite a mission, but this is not always the case. The number of days it would take you to spot the Big Five, all depends on the area and your guide. If you are in a Big Five rich area and you have a guide who knows a thing or two, then the possibility of you spotting the Big Five in just two days is highly possible. It is however recommended to give yourself at least three to four days to spot the Big Five, whether you're in Southern or Eastern Africa.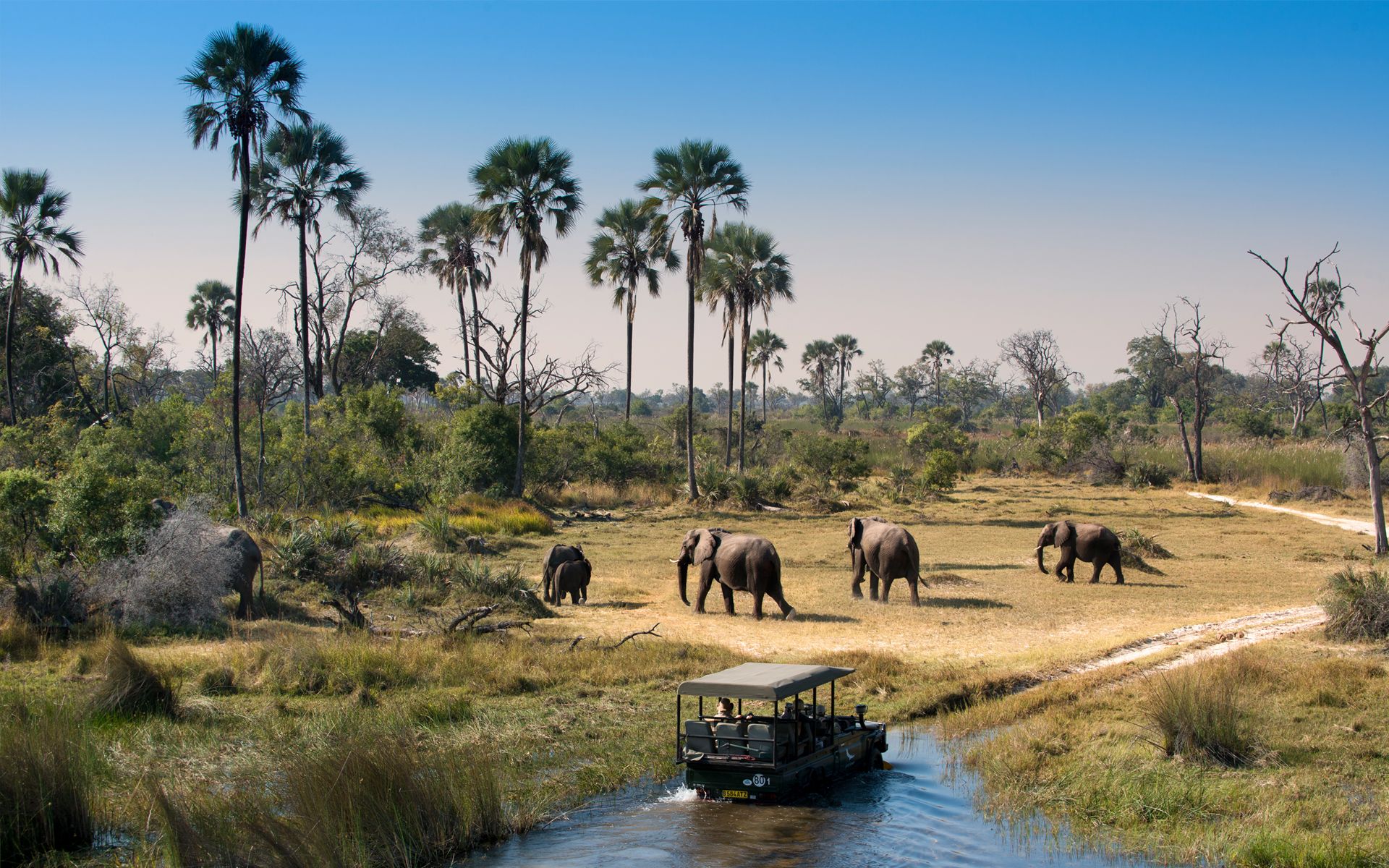 A game drives depend on the lodge you're staying at and the area you're in. We would recommend the shorter morning and afternoon game drives, as game drives can often be quite tiring. The break in between each game drive is much appreciated. Game drives are an important part of any Safari, make sure you know what to expect so that you can truly enjoy all game drives at a pace and capacity that you're happy and comfortable with. Happy game driving!