If you're looking for safari accommodation that blends serenity with service, luxury with laid-back flair, then a visit to Tarangire Treetops in Tanzania is a once-in-a-lifetime experience. Located within the prestigious Tarangire National Park, Elewana Collection's Tarangire Treetops lodge is a short drive from Arusha's main airport. This is 'glamping' at it's finest; with stilted rooms nestled among ancient baobab trees, reminiscent of Enid Blyton's The Magic Faraway Tree in Africa.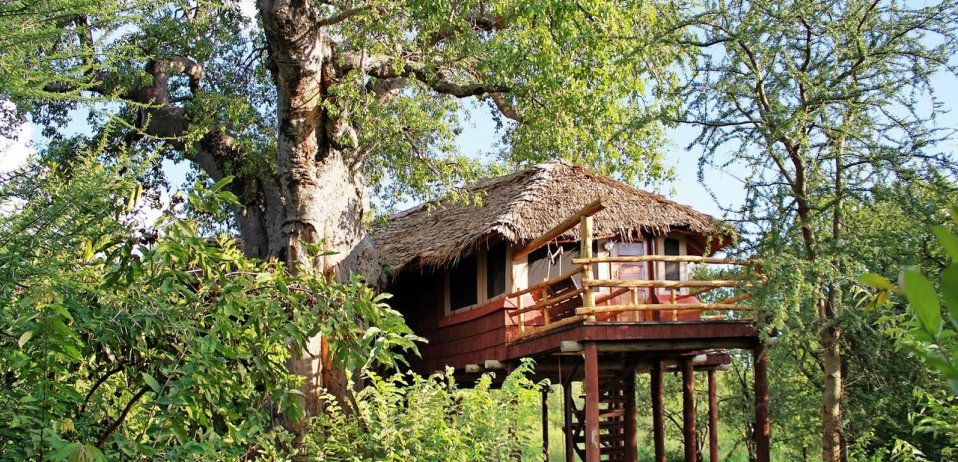 A view from the top
Perched above the lush vegetation and boughs of both Marula and Baobab trees, each en-suite room elegantly wraps itself above wooden columns and spiral staircases, hosting a private balcony from which to observe your surroundings. Rustic charm meets all the features of luxury accomodation, from raw wood to crisp, clean sheets, this is bushveld glamour at its best. Each room is incredibly spacious, with an open shower and the sounds of the bush. Each luxury room affords guests the opportunity to enjoy a majestic African sunset to the squeaks of bats, rumble of elephants and an orchestra of singing bugs.
Another feature that sets Tarangire Treetops from the rest is a large watering hole within close proximity to the camp. Guests are able to observe a myriad of buck, elephant and other mammals quenching their thirst at sunrise and dusk each day.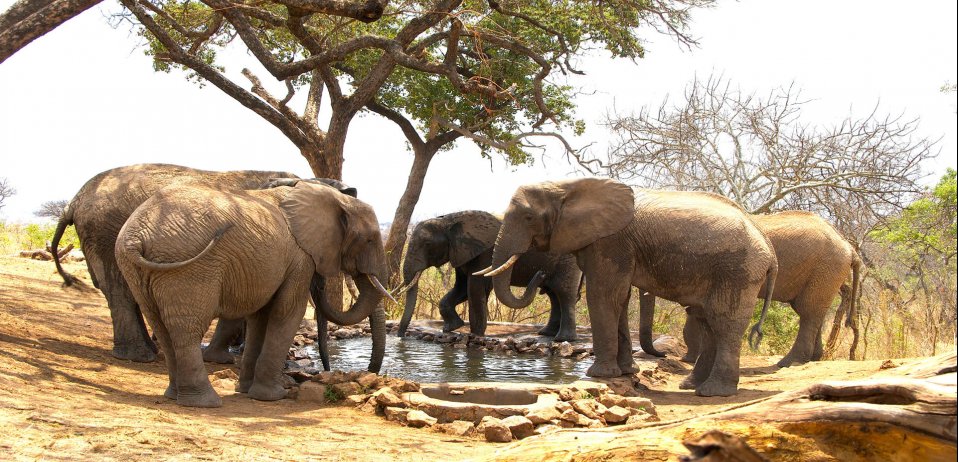 Says one spellbound guest, "There was so much wildlife around the property. It was simply amazing! On our final morning, we arrived at breakfast to find about 30 animals at the watering hole, including a whole bunch of elephants, zebras, waterbucks and impalas," (TripAdvisor). Coupled with a refreshing swimming pool and bar and dining area, we can't think of a better way to enjoy the true pleasures of a luxury African safari.
More than just a pretty face
Tarangire Treetop lodge honours and respects the local traditions and people of the area. Working closely with local Maasai tribesmen, Treetops lodge offers a unique understanding of the fundamental relationship between culture and natural heritage. There to welcome you on arrival is the local Maasai community in a flurry of colour and smiles, displaying the true meaning of Tanzanian hospitality. A lodge guide is always available to walk you through the camp, which is not fenced off from nature, a wild and exciting concept for those looking for an authentic safari experience.
Treetops lodge offers a variety of adventurous and fun activities including day and night game drives, over 550 species of birds to observe and check off your bird-watchers list and various game walks around the property. Visit the local Maasai village to learn about the value of preserving traditions in a perpetually globalising world and get to know your fellow travellers around the wooden campfire.
Whether drinking your favorite champagne by the poolside by candlelight at night or enjoying a delicious, five-star dinner to the echoing sounds of Maasai chants, Tarangire Treetops lodge creates memorable memories in so many ways. The sheer hospitality, natural beauty and pure delight of the lodge will remain with you for many years to come.

Want to stay at Tarangire Treetops on your Tanzania safari? For more information regarding the location, available rooms, room rates, reservations or specials, contact Discover Africa.
---