17 Things You Have to see and do in Kenya

Witness large herds of wildebeest thundering across the savanna during the Great Migration in the Masai Mara. Come eye to eye with elephants in the Amboseli or lake Nakuru flecked with thousands of flamingos.
Beyond the world-famous safari parks lies a trove of coastal treasures. Visitors can snorkel and dive fish-rich coral reefs, relax on pearly beaches, experience the melting pot of cultures and cuisines in Mombasa, Malindi as well as explore tropical islands steeps in Swahili history.
To the east of this sweeping valley – visitors can climb the snow-cloaked equatorial peaks of Mountain Kenya. Hell's Gate National Park harbors obsidian caves and hisses with natural geysers as well as hot springs.
Travel deeper into Kenya...
Witness the Great Migration at the Masai Mara National Park

The park is famous for the Great Migration when thousands of wildebeest, zebra, and Thomson's gazelle travel to and from the Serengeti, from July through October. In the Mara River, throngs of hippos and crocodiles lurk. The park is also known for providing excellent predator sightings thanks to its relatively large populations of lion, cheetah, and leopard – especially in the dry months from December through February. Plan your Kenya safari holiday and encounter the adventure.
Visit Nairobi
Kenya's capital and largest city – Nairobi is legendary for its colorful colonial history. The Nairobi National Museum is a great one-stop to see exhibits on Kenya's history, nature, culture and contemporary art.
Nairobi National Park lies just outside of the city
To see the wildlife without venturing far from the city centre – visit Nairobi National Park, home to Black rhino, lion, leopard, buffalo, zebra, wildebeest and cheetah. Within the park's borders, the David Sheldrick Wildlife offers close-up encounters with elephant orphans. And no visit to Nairobi would be complete without popping into the Giraffe Centre near the famous Manor – where these long-necked beauties eat out of visitor's hands.
Eat breakfast with Giraffes – Giraffe Manor
Giraffe Manor offers experience incomparable to any other. The building dates back to the 1930s and is modelled on a Scottish hunting lodge – creating a charming, yet luxurious place where animals lovers will enjoy every moment of interacting with giraffes and exploring the forest.
You'll find the friendly giraffes in the most unsuspecting places – like the breakfast table or your room window, vying for your attention and checking out what's on your plate.
Explore Amboseli National Reserve
The sight of elephants grazing in silhouette against Africa;s most famous mountains is hard to beat. The park is best known and best loved for the herd of elephants that roam within its boundaries. The park's desert-like terrain offers unobstructed views of over 80 other types of mammals – including zebra, giraffe, cape buffalo and lions.
In addition to the elephants, the Amboseli is known as one of the best bird-watching destinations in the world, with more than 400 separate species of birds including nearly 50 types of raptor. Get the opportunity to visit the authentic Masai villages.
Eat Nyama Choma
Everyone that can afford meat in Kenya enjoys a good dose of nyama choma every now and then. Nyama Choma is Kenya's version of roasted meat on the grill – most authentically prepared at the roadside butcheries.
The normal procedures is to walk into the butchery, have the butcher slice a hunk of meat right off the carcass and let it roast as you wait sipping on a Kenyan Tusker. However, the most popular meat is goat as well as beef and chicken are usually also available.
Climb Mount Kenya
Not nearly as popular as neighboring giant Mount Kilimanjaro, Mount Kenya remains Africa's second tallest peak and is often considered a more challenging climb. The breathtaking scenery is marked by the incredible views of Kenya and even great glimpses of Mount Kilimanjaro in Tanzania.
Eat in a Cave at Barbour's Cave Restaurant
Credit: NY Times
Ali Barbour's Cave Restaurant is set in a natural coral cave with a series of interlinked chambers. The main part of the restaurant has an open rooftop and on a clear night, you can enjoy the beauty of South Coast's starry night. The setting is unique, mysterious and romantic.
However, the restaurant specializes in Seafood with options ranging from fresh to scrumptious crustaceans and fresh catches of the day. The restaurant also serves an impressive meat menu covering Poultry, Venison and Beef dishes and not to leave out their delicious vegetarian menu.
See the wildlife at Tsavo National Park
The sighting of dust-red elephant wallowing, rolling and spraying each other with the midnight blue waters of palm-shaded Galana River is one of the most evocative images in Africa. The park forms the largest protected area in Kenya and s home to most of the larger mammals, vast herds of dust-red elephant, rhino, buffalo, lion, leopard, hippo, crocodile, waterbucks, lesser kudu, gerenuk and the prolific bird life feature 500 recorded species.
Samburu, Buffalo Springs and Shaba National Reserve
The colourful Samburu tribe dominate the area around Samburu, Buffalo and Shaba Springs National Reserve – and many visitors travel to experience this arid desert which nevertheless contains considerable animal life. Camels are the perfect beast of burden in this desiccated scrubland but wildlife thrives in the reserves that are watered by the Uaso Nyiro River or "River of Brown Water".
Grevy's zebras are endemic to this area and resemble asses with long ears and wide stripes that don't quite go well under the belly. Reticulated giraffe are also uniquely patterned with the most perfect square patterns of all giraffe species. However, animals have become fairly used to safari vehicles – which makes photography a pleasure and the "golden light" just before sundown is a photographer's delight.
Visit the Bird Watchers Paradise Lake Nakuru National Park

On the floor of the Great Rift Valley, surrounded by wooded and bushy grassland - lies the beautiful Lake Nakuru National Park. Enjoy the wide ecological diversity and varied habitats that range from Lake Nakuru itself to the surrounding escarpment and picturesque ridges. However, the park is ideal for bird watching, hiking picnic and game drives.
Cultural travel on the Island of Lamu
Credit: SUITCASE Magazine
Over the course of hundreds of previous years, the island has been shaped by local Bantu African tribes, Arab traders and Portuguese explorers. This mix of culture has created a fascinating history and a unique Swahili people and culture.
Enjoy exploring the old city, learn more about Lamu at one of the cultural attractions, relax at Shela Beach, sail around the Lamu archipelago by Dhow and visit one of the amazing Lamu festivals.
Lake Naivasha
Lake Naivasha is located on the north-west of Nairobi with the town of Naivasha on its northeastern shore. The rich vegetation around Lake Naivasha supports a variety of animals including buffalo, antelope, giraffe, warthog and monkey.
You will almost certainly catch sight of hippos lazily watching proceeding from the cooling water. The highest and purest of the Great Rift Valley's lakes - Naivasha host a variety of birdlife, where more than 400 species have been recorded here. However, many can be spotted along the shoreline - from pelicans and fish eagles to weavers and warblers.
Hang out at Lake Victoria
Lake Victoria is famous as the world's largest tropical lake and the world's second largest freshwater lake. Covering a total of 69,000 square kilometres – it lies in the Rift Valley of East Africa.
Fishing is the lake is exciting and both Nile Perch and Tilapia can be caught. Bird watching is spectacular, spot over 350 different birds around Lake Victoria and enjoy cultural walks.
River Raft the Tana River
Credit: Stewart Wintersgill
Whitewater rafting and kayaking on the Tana River in Kenya are becoming popular activities in the country. Not only are there adventurous river rapids - but also an opportunity to view Kenya's nature from the river. The ecosystem and bird viewing while rafting through the valley are spectacular.
Hike the Hell's Gate National Park
Hell's Gate National Park is home to a variety of wildlife, flora and over 100 species of birds. The breathtaking scenery, complete with towering cliffs, gorges, rock towers, volcanoes and belching plumes of geothermal steam - make it one of the most atmospheric parks in Africa.
Hell's Gate is an ideal venue for a day trip from Nairobi where in addition to the biodiversity that includes raptors. However, visitors can enjoy mountain biking, rock climbing and a natural spa.
Relax on the East African Coast
The East African Indian Ocean coast is one of the best places in the world to take it easy and enjoy a beach holiday.
Along with pristine stretches of white sand and swaying palms - the laid back attitude and friendly Kenyans along the coast add to the serenity. To check out the Kenyan coast, you might visit areas around Mombasa, Diani, Malindi and Kilifi.
Enjoy Mombasa Night Dhow Cruise

As the sun sets, you set sail into the harbor and past Fort Jesus. As you glide past Fort Jesus - you are treated to a sound and light show that is absolutely spectacular. After you will make your landing and venture into Fort for supper. You will enjoy a delicious dinner that is served alfresco in the inner courtyard of Fort Jesus. When supper is done and you have had your fill - the nightlife begins.
If any of these activities have sparked your interest, contact us for a bespoke safari to suit your budget.
Feature image: Go on a camel-back safari with Elewana Collection
You Might Also Like
Previous Article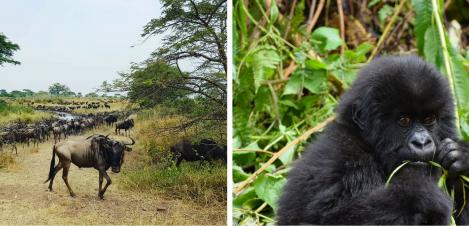 Next Article