HerdTracker - Live map of the great wildebeest migration 2015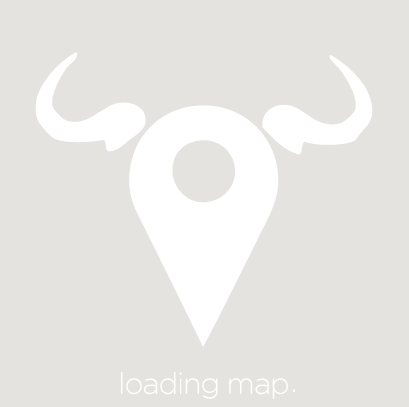 Live Feed
Hi Carel,
A quick one as I am flying. There are still some small breeding herds around our Serengeti South camp. Probably not more than 5,000 in total.
At Kusini, the herds have headed north and left the predators behind. It is still very dry and very dusty in the south.
Regards,
Alex
Hi Carel,
Just an update from Lemala: Herds are very scattered and have been observed in central Serengeti, Musabi plains, Grumeti Reserves, Western Corridor, the Ikoma area near to Ikoma Gate as well as some groups up near Bologonja.
The areas are very dry now with no rainfall being recorded for some time.
Regards,
Veronica,
Lemala Camps
The big herds have left the Four Seasons
Hi Carel,
The big herds that were around the lodge last week started to disappear yesterday ( I think they have eaten everything) and only a few lines around the lodge now - speaking with guides no one is sure where they have all gone!
Cheers,
Oli
Large numbers of wildebeest and zebra outside the Four Seasons
Hi Carel,
We have had increasingly large numbers of wildebeest and zebra visiting our waterhole every day, all day, over the past week. The last two days have been exceptional with a constant stream of animals coming to drink, so much so that the waterhole has become less than half full.
The clouds have also been building, so lets hope we get some storms soon to refill it, and to green things up - as it's looking very dry with little grass around either.
Best,
Oli
In Kampala and the rain has started
Morning,
I have some really good news, we are off to Rwenzuri mountains and the first rain has started in Uganda, so it surely will start in the Serengeti soon! Staying over at a good friend Diederik Vandenhoeke!
Carel,
HerdTracker
Hi Carel,
Let's hope this is happening but it seems as though the rains may be starting. We have thunderstorms surrounding us at Singita Grumeti tonight. North, South, East and West. I hope that there is some decent rainfall somewhere at least.
Have a good Sunday!
Ryan
Herds at Singita Grumeti, will the burning of the north impact the movement this year?
Hi Carel,
Just some images I promised - I have been doing the rounds today! Have flown Arusha, Grumeti, Kogatende, Sasakwa and Seronera. Very little sign of wildebeest and zebra.
Small herds around Grumeti, Sasakwa and north of Seronera. Most seem to be heading north. It is all dry, dry, dry. A few grass fires around as well. Will send some photos shortly.
We're now driving south west to our Dulana camp, Kusini.
Regards,
Sean Lues,
Wildlife Explorer
Breaking news - herds up at Lobo already
Hi Carel,
I just got back from the Serengeti and whilst there are some herds in central Serengeti, there are big herds around the Lobo area as well.
Great cat sightings to be seen too, but still the rain remains elusive.
Adam Mtinga,
Grumeti Expeditions Guide

Heading north, Four Seasons Serengeti has a waterhole
Hi Carel,
With no rain for weeks, the central Serengeti seems to be getting really very dry and the grass is becoming shorter and yellower every day.
Over the past three or four days we have been seeing larger and larger herds of zebra and wildebeest around Four Seasons, and this morning the lines of wildebeest that have been feeding around the lodge and running past our villas, started congregating in large numbers at our waterhole, quite a site for our guests to enjoy the migration from the comfort of the lodge - and pool!
Cheers,
Oli

Fires to the east, south and north of Singita Grumeti
Hi Carel,
We have had zero rain locally.
As for fires, I can tell you that the hills to the south of us have been burning for the last couple days. I have attached a map depicting where the fires to the south of us are. Tanapa has burnt the entire area to the east of Ikorongo and some of these fires have encroached into Ikorongo. The Serengeti fire map shows the extent of the burns to the east of us and north towards the Kenya border.
Thanks,
Ryan
Lodges closest to the herd right now
Subscribe to HerdTracker
Want to stay up to date? Get live wildebeest migration updates via email.