HerdTracker - Live map of the great wildebeest migration 2015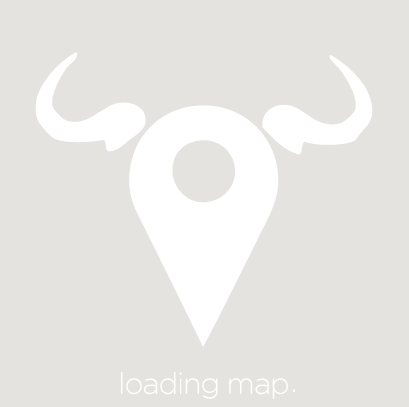 Live Feed
What to expect this crossing season
June to September is what is considered the crossing season and during our 2015 crossing season we still have two rivers to cross and the herds are running late this year.
What does this mean?
There is still a good chance of Grumeti River crossings with most of the migration still south of the Grumeti, the herds are heading west slowly and it seems that if there is late rain in the Lobo, Klein's Camp areas that we might still have a full Grumeti River with wildebeest having to cross although this would be much later than the previous two years.
Grumeti River crossings during June are likely. Mara River crossings also looks to be later than the last couple of years and we are expecting the first of the crossings to start during July even the last half of July, we are predicting a long crossing season with the herds having lots of grazing and water options, in short, the dry season will start later this year and with it the need to move north. To be on the safe side, go to both the Masai Mara and the Serengeti sides and follow us to make informed decisions closer to the time, for yourself or your clients.
Carel Verhoef,
HerdTracker
Herds heading towards Moru from the east
Dear all,
Seronera remains relatively quiet from a migration perspective but our guest are enjoying excellent sightings of cats including a Leopard stalking (unsuccessfully sadly) an impala.
Our resident guides are keeping tabs on the migration and for the time being our guests are experiencing this at at Mawe ya utafiti and Mawe ya boma.
Wishing you all a great week ahead.

Warm regards,
Ebenezer,
Lemala Ewanjan Manager
Eastern herds up towards Seronera
Hi Carel
I'm currently in the Serengeti where herds of wildebeest migration from the east are approaching the Seronera areas. It is still raining. The herds are fairly densly packed and on the move towards the north-west. I will keep you posted.
Firoz,
Ranger Safaris Guide
Ndutu and the southern plains still packed with huge wildebeest numbers
Hi Carel,
We continue to have lots of localised rain, falling in different parts of the greater Ndutu area. This is good news as we'll keep the beasties here for longer. Because of this, the herds are very spread out, making it quite difficult to get that sense of vast numbers.
Makao Plains, Woodlands and the Two trees areas are quite empty except for random large groups. The Twin Hills Plains are full, and large groups coming through the woodlands to Lake Masek for water.
North of the main road as far as Lemuta, Olduvai, Gol etc the plains are crazy full, with wildebeest as far as the eye can see. Up there, the rolling landscape gives you some elevation so you can really see them spread out. The water holes in the middle of the day go nuts. I was surprised to see very young babies still, and few predators so all very relaxed.
Video clip coming to you of one of the water holes near Lemuta.
Cheers,
Ainslie
Serengeti migration on the move towards Seronera
Hi Carel,
I have just heard from colleagues travelling from Karatu to Serengeti, that there are wildebeest all the way from Oldupai Gorge to Naabi Gate, as well as a massive 'wall of wildebeest' moving through the woodland near Maasai and Loliondo Kopjes. They look like they are heading north to Seronera, but with some good rain falling yesterday evening, who knows where they will head!
Oli
Serengeti migration herds are spread out over the southern plains
Hi Carel,
So the herds are spread evenly between Ndutu and Seronera and all the way towards the Gol Mountains. The whole Serengeti has been getting its share of rain really and the herds are not really moving as a group in a direction but smaller herds towards different areas.
The flying has been quiet for now with not many planes moving around. Hope all is well your side.
Captain Joel,
Coastal Aviation
Serengeti Migration from Ndutu to Gol Kopjes
Hi Carel,
Two days ago, we had good rain from Ndutu / Makao to Gol and Salai. There are floods everywhere and the wildebeest herds have returned again.
Apparently out towards the Gol Kopjes and Lemuta the plains are full but around Ndutu yesterday, our guys said there wasn't much, but could see lines coming in. Today guests out on Makao this morning in the thick of it, 20 - 30 thousand they estimate and another 10mm of rain over lunch so that should entice more in again. Photo from Marando taken this morning.
Cheers,
Ainslie
Lodges closest to the herd right now
Subscribe to HerdTracker
Want to stay up to date? Get live wildebeest migration updates via email.