Have you Seen the Herds? We'd Love to Know…
The easiest way for you to be featured on the HerdTracker website and actively contribute to the live feed, is by emailing us or hashtagging the herds' whereabouts using #HerdTracker.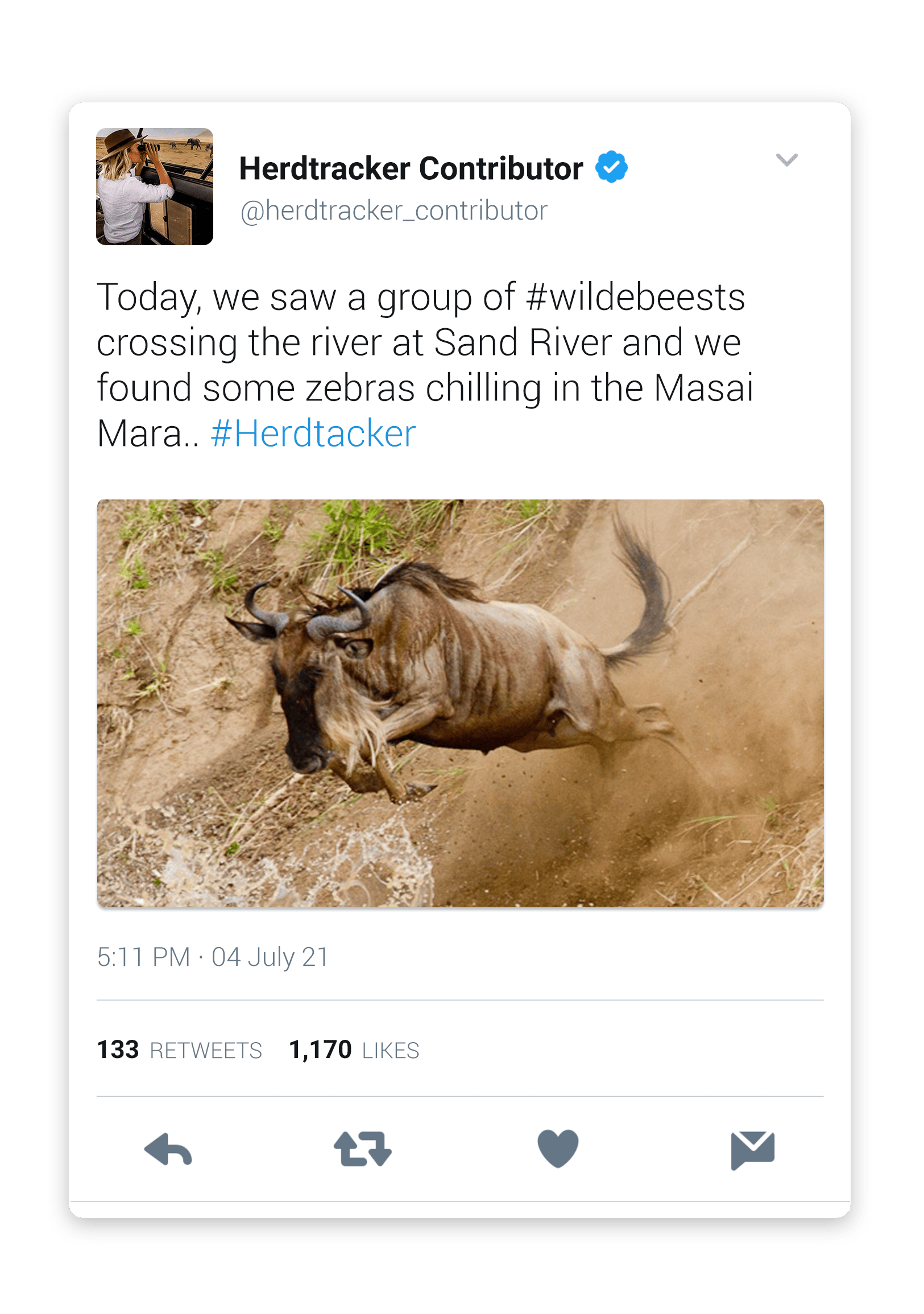 How to Contribute
Take a picture / video of your wildebeest migration sighting mentioning the location and date.
Use #HerdTracker in your post and tag @HerdTracker (Twitter/Instagram)
Just make sure to enable your location so we can map your contribution.
You can also send your image and description via email to herdtracker@discoverafrica.com

Please include the following on your email:
The company/camp/lodge name and/or logo.
High resolution images of your accommodation, if possible.
Your company/camp/lodge GPS coordinates.