Custom designed Luxury Safari in the Maasai Mara
Describe your dream trip
We'll source the best value for you
Book when you're ready
Help Me Plan
From luxurious accommodation to amazing wildlife, Kenya has it all.
Kenya is a country of unrivalled natural beauty and wildlife. Sight the Big Five on a luxury safari in the Maasai Mara where you can either watch the great wildebeest migration or any other prolific animal species.
Popular Luxury Safari in the Maasai Mara
These popular itineraries can be customised to match your budget and travel dates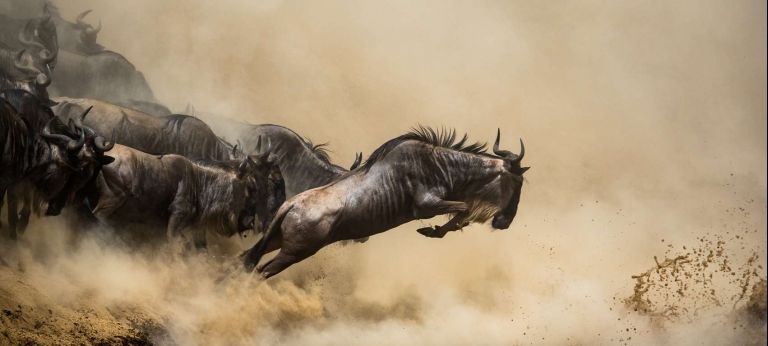 Experience the best of Africa, from the Okavango Delta – one of Africa's Seven Natural Wonders – to the endangered mountain gorillas and East Africa's Great Migration
More on Luxury Safari in the Maasai Mara
Introduction
Maasai Mara is a national reserve that is located in the southern border of Kenya and Tanzania. The reserve is adjacent to Serengeti national reserve which is within the Tanzanian side of the border. It has an exceptional climate which is generally warm during the day and cooler in the mornings and in the evenings. Its animals include hippos, lions, cheetahs, elephants and zebras.
Know before you go
Some things you should know before you travel for a luxury safari to Maasai Mara are:
Park fee is 80 USD per adult, per day and is valid for 24hrs.
45 USD per child older than 3 years
Children under 3 years are free of charge
It's also good to take a camera and binoculars.
When to go
​Consider visiting the Maasai Mara during the great wildebeest migration between July and October. Alternatively, visiting during mid or low season might provide a 'quieter' safari experience.
What to pack
Comfortable clothing
Walking shoes
Warm clothing
Swimming costume
Hat
Semi-formal attire
Weather and Climate
The temperature in Maasai Mara ranges between 79F(26C) to 82F(28C) in September through May. Because of the favorable weather conditions in the Maasai Mara, it is an ideal destination for a wonderful experience, because of the grasslands in the Serengeti and the rich wetlands around the Mara river. The high season is between July to October. During this time, the most exciting experience is the wildebeest migration from Maasai Mara to Serengeti across Mara river. The low season is between April and May, which leaves the months between November and March as the mid season. This can be the best time to visit the Mara if you are looking for a luxury and quiet safari without the usual overcrowding during the high seasons.
Safari / Holiday Styles
​Peaceful luxury safari.
Where to stay
Mara interprids located near the Talek river
AA Lodge Masai Mara located 4kms from Sekenani main gate
Fig Tree camp is located amidst Maasai Mara National Park on the banks of Talek river
Little Governors camp
Mara Eden safari camp located at the banks of Mara river
Olare Mara Kempinski located at Ntiakitiak river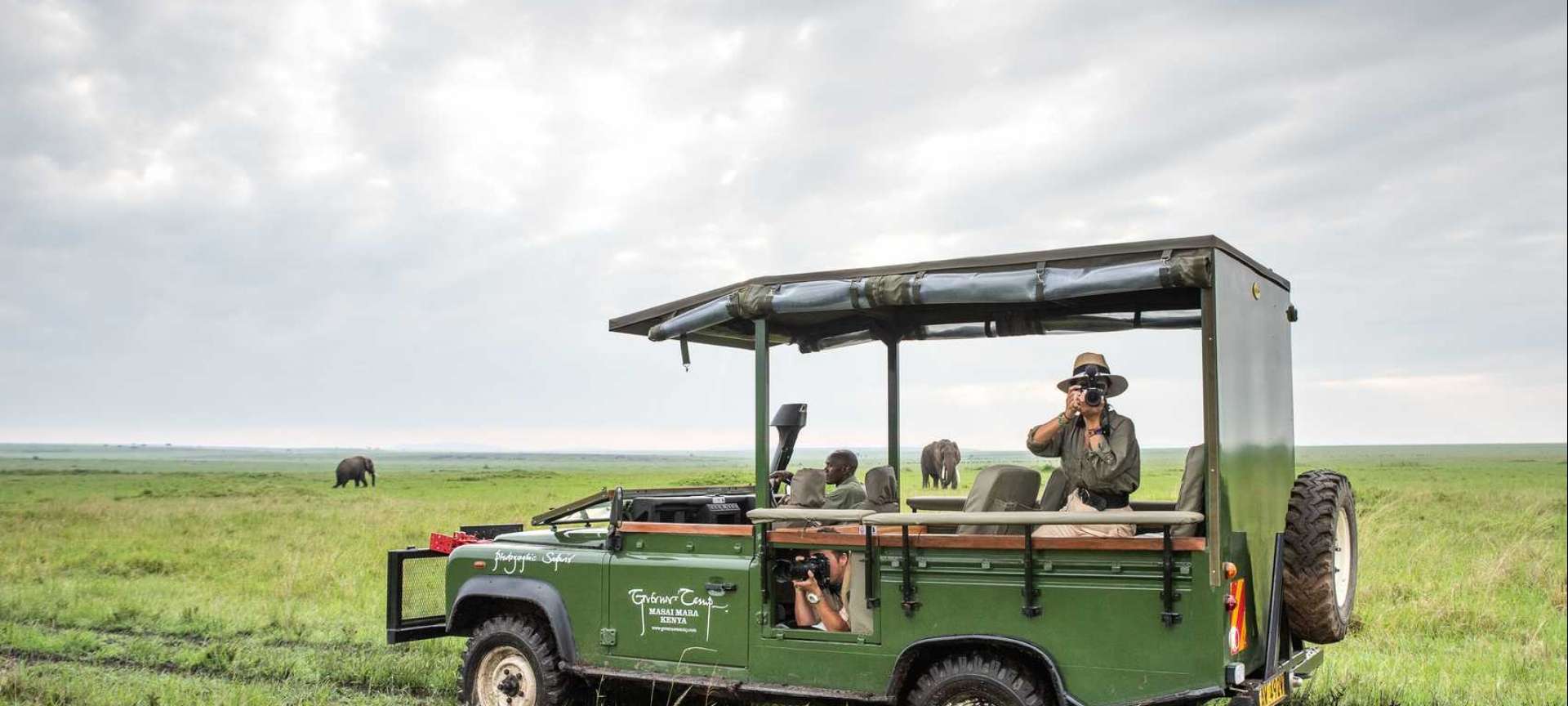 Reviews on our Luxury Safari in the Maasai Mara
This was my first safari. I didn't expect to be so pampered. Everything was first class. We had everything provided for us before even asking. We had a dedicated team at our service. Megan was on call whenever we needed something and she…
Saada
from Nigeria
Tanya was an absolute delight to deal with. From the first phone call she was extremely polite, professional and very eager to facilitate my requests regarding our safari. Our 3 nights at the V & A Hotel were fabulous and Motswari Game…
Debbie
from Australia
Perfectly tailor-made tours that take all your wishes and requests into consideration. All my expectations were beyond fulfilled.
Henrik Wetterstrand
from Sweden
Living afar and trusting in an organisation with whom you have no previous knowledge can lead to feeling of mistrust and wondering whether what we have paid for actually exists. A little more proactive communication would have eased those…
Tony Russell
I just wanted to thank Discover Africa and Karl Svendsen - the safari was great - we saw many more animals than expected including cheetah, leopard, many lions and even a three-day old elephant calf. Additionally, we had our own hippo…
Margaret Dean
Planning the trip was managed extremely well especially since travel was at a busy time of year and not much notice was given. All communication was by email, and was responded to promptly and efficiently. Different options were provided…
Suzanne McKeen