Savuti safaris, tours & holiday packages
World-famous game viewing in a remote wilderness setting.
Custom Savuti
Describe your dream trip
We'll source the best value
Book when you're ready
Nestled in a remote section of Chobe National Park, Savuti provides a dynamic game viewing experience
Savuti is the huge area sprawling across the western side of Chobe National Park. It's comprised of grassland and savanna habitats that attract astounding concentrations of wildlife. It is renowned for its annual zebra migration and the associated predators that give chase, such as lions, hyena and cheetah. Savuti is also known for its elephant-hunting lions, a rather rare phenomenon and one that might be attributed to the notoriously large size of prides there. Elephants congregate in amazing numbers in the dry season.
Popular Savuti safaris
These popular itineraries can be customised to match your budget and travel dates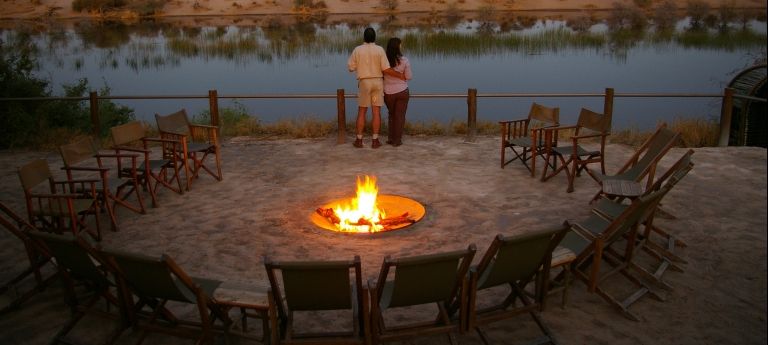 Connect as a family while tracking wildlife and incredible landscapes through some of the most remote stretches of Botswana.
$ 5,990
£ 4,838
R 103,700
€ 5,332
per person
9 days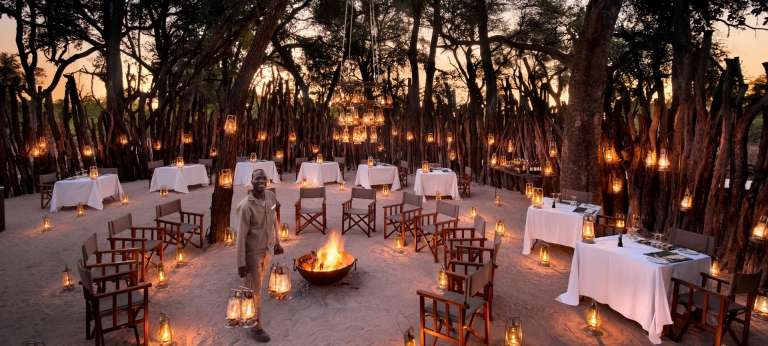 Experience two of Botswana's best safari destinations; the Savute region and Okavango Delta 
$ 5,450
£ 4,402
R 94,352
€ 4,852
per person
8 days
More on Savuti holidays
Although there is a public national park campsite and several luxury lodges in Savuti, Botswana's commitment to low impact tourism means that visitor numbers are kept low. Guests can, therefore, expect an exclusive experience and will be able to enjoy Savuti's remoteness.
Access to Savuti is through charter flight or by driving through the park from the eastern Sedudu Gate near Kasane or the southern entrance, Mababe Gate.The Savuti area of Chobe National Park is home to the Savute Marsh, a huge floodplain atop an ancient lakebed fed by the erratic Savuti Channel. After being dry for nearly three decades, the channel unexpectedly began flowing again, filling the Savute Marsh. Tectonic activity is blamed for the unpredictable water dynamics. Fortunately, the new water source has drawn abundant wildlife to the area. Skeletons of drowned trees dot the landscapes, relics of an era when the marsh was dry.
Savuti Map
Savuti's location on Google Maps

Frequently Asked Questions about Savuti
Do I need any vaccinations when entering Namibia?
Before heading out for a Namibia safari, it's important to receive a few key vaccinations. The World Health Organization and Centre for Disease Control recommend the following vaccines. Hepatitis A, Typhoid, Hepatitis B, Rabies, Yellow… go there.
What vaccinations should I get?
This is all dependant on the countries that you will be visitng and due to the status of certain vaccinations changing at times, please consult our experts before getting vaccines. go there.
Is it okay to drink the water?
In some parts of Southern Africa it is safe to drink the tap water, however it is highly recommended to stick to bottled water (mostly supplied) during your trip as even drinkable African water is completely different in taste and… go there.
Reviews on our Savuti safaris
Every one was so helpful in making the arrangements. The booking people helped in all the questions we had, they were polite and helpful. The tour and lodge were amazing. Every one was helpful and very interesting to talk to. They made our…
Shelia
from United States of America
Reliable and helpful, excellent service...everything was in line with our expectations! We had a great time in South Africa, Namibia and Botswana!
Valentina & Stefano
from South Africa
My young family and I utilised the Discover Africa Group over our 2008, 2009 and 2012 holidays - in total some 14 weeks through South Africa, Namibia and Botswana. Our expectations in terms of itinerary planning and accommodation bookings…
Kerfoot Family
from Australia
I would like to place on record the very important role that Discover/Overlanding Africa and in particular Steve Conradie played in making a success of our Africa trip (Cape to Kenya). The vital information that we were given (that you don't…
Eady Family
from South Africa
We have just returned from our 3rd African safari, this time as far north as Zambia and had an amazing time. It was everything we expected and more. The scenery was beautiful and the wildlife spectacular and the kids loved every minute of…
Howes Family
from New Zealand
Steve, It has been so long, I hope you remember who I am, lol. As a I said before the trip was magnificent, a never-to-be forgotten experience! Thank-you for everything you and your staff did to make this one of the most fabulous…
Viljoen Group
from Australia