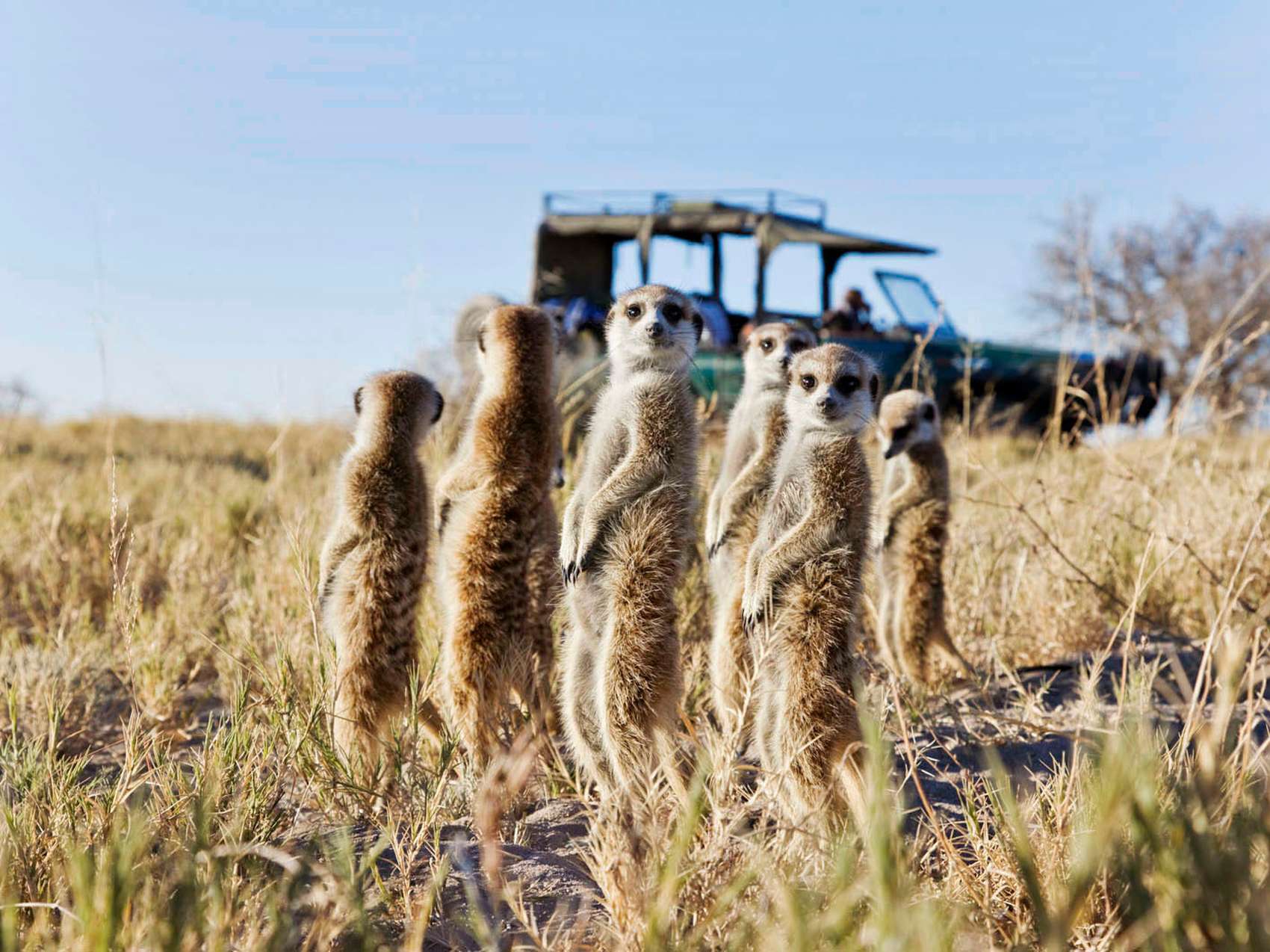 View Photos
Get to Know Makgadikgadi Pans
Makgadikgadi is famous for its blinding white expanses of Ntwetwe, Sowa and Nxai pans and as the setting of one of Africa's largest zebra migrations
While the otherworldly salt pans are the main attraction at Makgadikgadi, the park is in fact characterised by four distinct vegetation zones. The Boteti River on its western boundary gives rise to a riverine sector that is heavily utilised by elephants. These large pachyderms have transformed the wooded landscape by uprooting trees and clearing the area.
Kudu, hippos and impala are also common in this zone with zebras and wildebeest only frequenting the river during the dry season. As you move further east, the vegetation transforms to thorny scrubland before giving way to wide-open grasslands peppered with small islands of palm trees. This region is ideal habitat for cheetahs. Ntwetwe Pan then enters the furthest eastern reaches of the park, although the lion's share of this huge salt pan, along with Sowa Pan, is situated beyond the park boundary.
Travel with Peace of Mind
Plan your safari with confidence. Refundable deposits and flexible rebooking terms standard on your African safari.
Refundable
Rebookable
Flexible
Authentic
---
Why travel with us?
Recent reviews from travellers who planned and booked their Africa trips with Discover Africa Safaris
FAQs about Makgadikgadi Pans
January to March is the best time to witness the Makgadikgadi zebra migration as well as the wildebeest.
Show More FAQs
---
© Copyright Discover Africa Group