Finally got your ducks in a row? It's time to dust off those travelling shoes and discover a beautiful part of South Africa's, KwaZulu-Natal (KZN). Durban, the largest city in KZN, not only boasts some of the most prime beaches in the world, it is also brimming with exciting activities. Here are five tourist attractions in Durban you have to consider when money is not a problem.
Top 5 tourist attractions in Durban
#1 The Vodacom Durban July: See and be seen
Witness the country's best thoroughbreds storm down to the finish line of the R2 million, Grade 1 Vodacom Durban July at Greyville in Durban in July. Meet some stylish locals as more than 56 000 South Africans are expected. Why not sit back and take in the excitement at one of the casual restaurants. Greyville's renowned Al Fresco area, The Paddock, is an excellent choice.
According to the facilitators of the Vodacom Durban July, the "Sold Out" signs should not deter those who have not made reservations. There will always be the casual restaurants, in the main grandstand concourse and the popular Shorthead Restaurant on the first floor.
#2 Take a rickshaw ride along the beach
According to travel guides there are only 20 registered ricksha-pullers in Durban. Don't worry, it is quite easy to spot them – just look for a colourfully decorated head-dress and a matching smiling face. Experience one of the greatest tourist attractions in Durban, aka the "Golden Mile". This fleet of 'tuk-tuk' type three-wheelers is a great way to see the 6 kilometres of Durban Beachfront. If you do need a car to get to all the Durban tourist attractions, however, it will be a good idea to organise your own car rental in Durban.
Why not take a Durban Beachfront Tour and explore Durban tourist attractions such as the recently constructed Suncoast Casino and Entertainment World and work your way down to the 'uShaka Marine World'.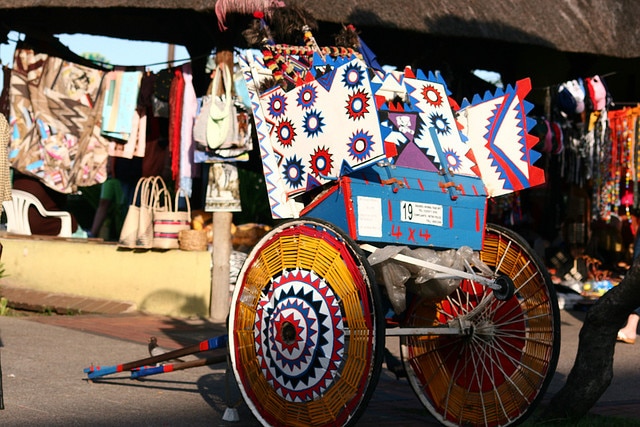 Do something different and take a rickshaw ride in Durban. Photo: MBoy68
#3 Play golf at Windsor Park Municipal Golf Course
Wind down and try the slightly challenging Windsor Park Golf Course with some friends. The many trees make this course quite tricky and will determine your playing strategy at Windsor. With great weather all year round, this course in the heart of Durban looks like an Eden, even in autumn. Definitely a must when you're looking to enjoy Durban's attractions.
#4 Take a city tour of Durban
Get to know the Central Business District of Durban on this city tour in Durban, and see the other side to this seaside city. On this tour you get the chance to explore various markets, beachfront shops and restaurants, take that rickshaw ride and chow down on a spicy pineapple; all of which are exclusive to the city of Durban.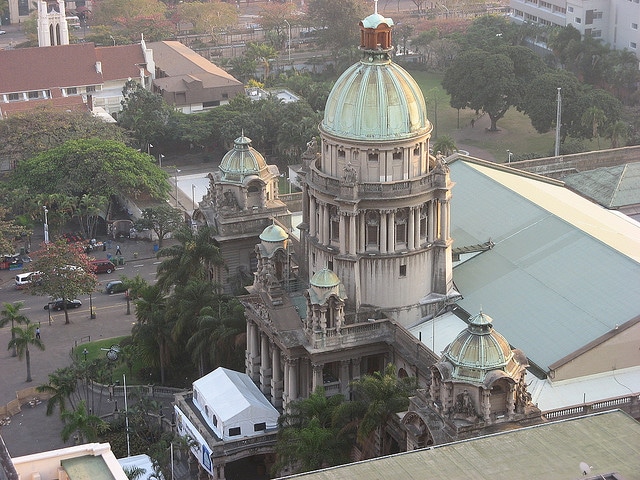 Explore all there is to Durban city life on a City Tour in Durban. Tourist attractions like these are a must. Photo: gallagher.michaelsean
5. Visit the Amanzimtoti Bird Sanctuary
Tired of beach and city life? The indigenous riverine forest is a must see and the half-hour self-guided trail winds itself through the forest and is a haven for birdlife. Explore many of the 150 bird species in the sanctuary, such as resident Spurwing Geese, White Faced Duck, Greenback Heron, Giant Kingfisher and Hamperkop.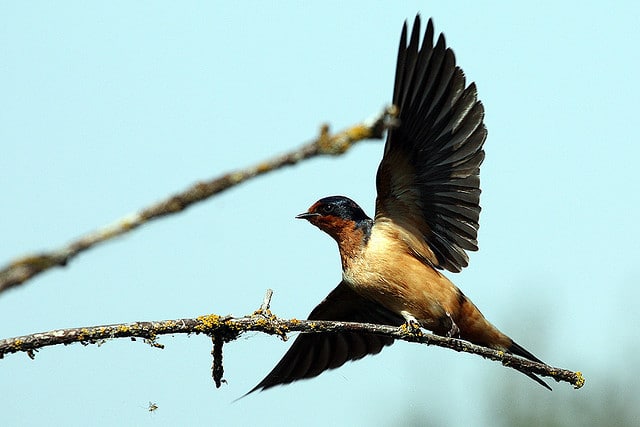 Marvel at the beauty of 150 bird species at the Amanzimtoti Bird Sanctuary. Photo: frosty_white_raven