Table of contents

The concept of an 'African safari' has long been imbued with a sense of excitement, romance, and far-flung adventure. But safari accommodation has progressed a very long way from the basic, dusty old tent used by the old explorers!
Nowadays, safari accommodation is offered in a wide range of options from opulent tented camps to luxury safari lodges offering the last word in comfort and style.
The activities on offer have also expanded vastly to offer visitors a memorable and unique experience. Game drives in comfortable state-of-the-art off-road vehicles are led by expert guides who are steeped in local culture, lore, and history and have an encyclopedic knowledge of wildlife and the environment.
Superb service is the norm, while the gourmet cuisine on offer rivals international standards.
Here are 17 of the very best!
Best Luxury Safari Lodges in Zimbabwe
Singita Pamushana Lodge, Malilangwe
Situated high on a lofty sandstone ridge in the 130,000-acre Malilangwe Wildlife Reserve, Singita Pamushana Lodge overlooks the sparkling Malilangwe Dam. It offers guests eight stylish suites, each with its own private plunge pool.

The emphasis at Pamushana is all on allowing visitors to be soothed and rejuvenated by the Lodge's superb wilderness surroundings. Guests enjoy twice-daily game drives, sundowner boat cruises, bush walks, and excursions to local rock art sites during their safari in Zimbabwe.
Nyamatusi Camp, Mana Pools
Located on the banks of the mighty Zambezi, opulent Nyamatusi tented camp lies in one of the remotest and wildest parts of Southern Africa. The camp offers guests six luxury suites and guarantees guests a glimpse into an old and untouched Africa.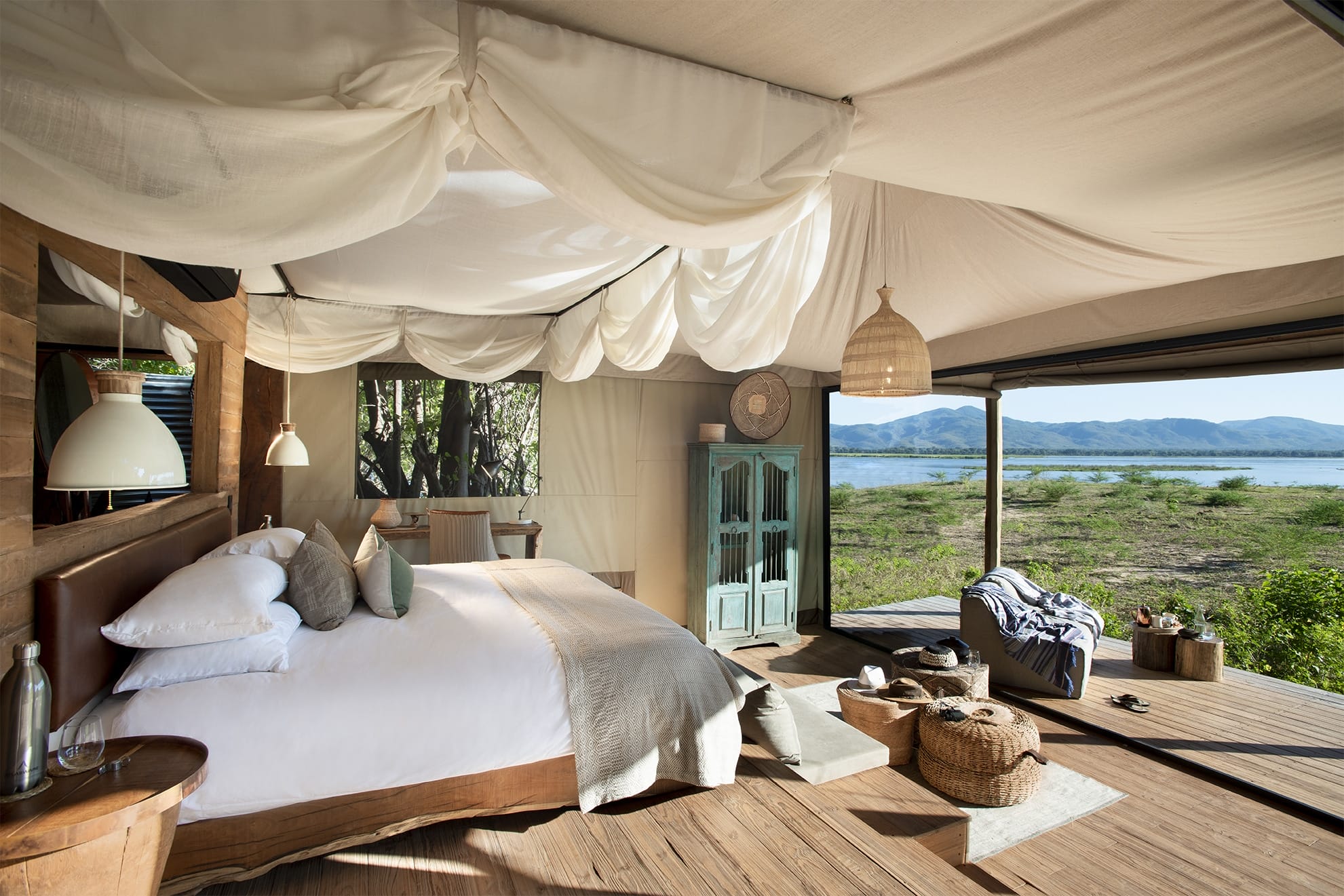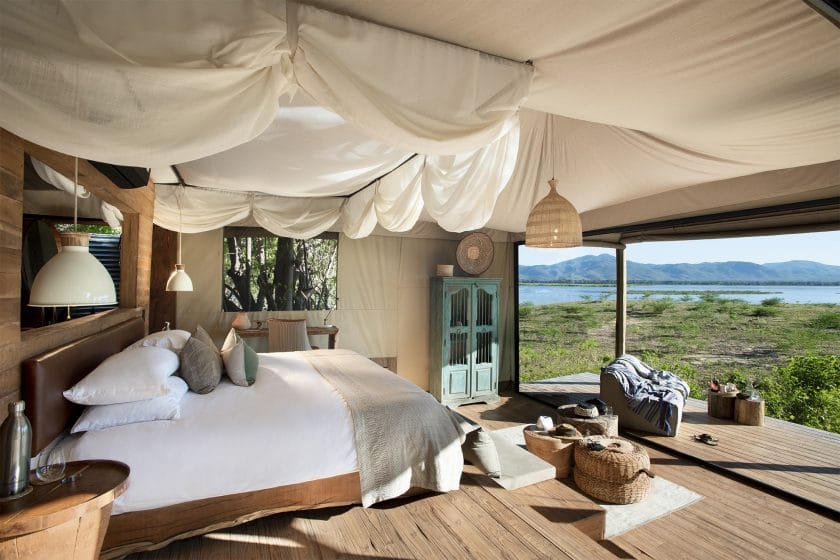 Each guest tent has air-conditioning, charging points for electronic devices, indoor and outdoor showers, a private viewing deck, and a private plunge pool. Guests have the added luxury of a meticulously curated wine cellar during their holiday in Zimbabwe.

Best Luxury Safari Lodges in South Africa
Royal Malewane, Thornybush
Royal Malewane offers an unrivaled safari experience in South Africa's Greater Kruger National Park that exudes the romance and beauty of a bygone age while offering every modern comfort.

The most qualified guiding team in Africa delivers a thrilling wildlife experience providing fascinating insights into the complex ecosystems of the South African bushveld.
Londolozi Private Granite Suites, Sabi Sands, Kruger Park
Meditative luxury, elegance, elephants, and exclusivity are the watchwords of Londolozi Private Granite Suites in one of Kruger National Parks most outstanding private concessions.
The Lodge's enchanting river setting seamlessly blends the inside with the outside. Large windows and doors open directly onto the granite rocks alongside the Sand River where breeding herds of elephants wander alongside the river below.

Only three superlative suites are on offer. Each suite has an amazing outdoor bath as well as a heated private swimming pool. The lodge's colour scheme of silver, charcoal and elephant-grey harmonises with its serene atmosphere and surroundings.
Singita Boulders Lodge, Kruger National Park
African-inspired, eco-concious and tranquil Singita Boulders Lodge aptly sits on the boulder-strewn banks of the Sand River. Located in the Sabi Sand Game Reserve, it offers marvellous wrap-around views of this game-rich paradise.

The spacious glass-fronted suites are all air-conditioned, with indoor and outdoor showers, private wooden decks and heated plunge pools. Singita offers guests healthy, seasonal food, an extensive wine cellar, a traditional boma, and a library, massage and fitness area. Simplifying the essence of comfort, for complete restoration.

Little Saseka, Thornybush Game Reserve
Little Saseka is the ultimate in intimacy. If you're looking for the seclusion of staying in your own private lodge while staying at the Thornybush Saseka Tented Camp, here is the place for you to do so.

Enjoy the privacy of this all-inclusive accommodation for your entire family or small group. The main villa has a tented suite, a sunken outdoor lounge area with a fire pit, and an indoor lounge area. With room for up to six people in adjacent tented suites, you can enjoy the luxury of the bush in a prime location.
Best Luxury Safari Lodges in Namibia
Little Kulala, Sossusvlei
Kulala lies in the 27,000-hectare private Kulula Wilderness Reserve in the Namib, the oldest desert on our planet. It offers access to the Sossusvlei salt-and-clay pan and the Namib-Naukluft National Park via a private gate. Guest activities include nature drives and walks, eco-sensitive quad-biking and dune excursions, as well as hot air ballooning.

Little Kulala has 11 air-conditioned and beautifully appointed thatched units or guest suites, each with its own deck, private plunge pool and romantic 'skybed' under the stars. Excellent cuisine, unparalleled service, a library, a wine cellar and a craft boutique further ensure your world-class experience.

Zannier Hotels Sonop, Namib Desert
Zannier Hotels Sonop transports guests back to the age of the great explorers with designs reminiscent of safari camps from the 1920's. The stark landscapes of the Namib Desert contrast with the richly layered décor of this luxurious tented camp, giving this lodge a truly opulent atmosphere.
Zannier Hotels Sonop, which is located on a 5 600-hectare private reserve, is the ideal starting point from which to explore this surprisingly diverse region. On the daily dawn game drives, guests might spot roaming desert animals including oryxes, brown hyenas, rabbits or foxes.

At night, the majestic starlight is a real wonder. The e-bikes and horses allow a perfect exploration of the boundless surroundings before deciding to explore further the magnificent dunes of Sossusvlei. This surreal lodge out-of-the-time aims to please, whether you have never been in Namibia before or are a seasoned traveler.
Best Luxury Safari Lodges in Botswana
Sanctuary Chief's Camp, Okavango Delta
Iconic Chief's Camp is a magical luxury safari camp situated on Chief's Island in the Moremi Game Reserve, one of Africa's loveliest conservation areas. Its diverse habitats include verdant forests, rolling grasslands, waterlily-grown wetlands and glittering floodplains.

Visitors are accommodated in spacious bush pavilions with en-suite indoor and outdoor showers. They have their own private viewing decks complete with hammocks. The luxury spa has a resident therapist. Professional safari guides conduct game drives in canopied 4x4s for unrivalled game viewing experiences. Gourmet cuisine, premier wines and world-class personalised service create a memorable Okavango Delta Safari experience.
Completely refurbished in 2019, Jao Camp is one of the Delta's most opulent luxury camps. Situated on a private island concession, with breathtaking scenery, Jao is only accessible by air.

Its five spacious tented suites and two villas offer complete luxury and are adorned with stunning local artwork and carvings. There are also two plunge pools, a small library, a curio shop, a gym and spa, and a boma for outdoor dining at night. Both villas come with their own private vehicle, experienced guide, butler and chef. A raised hide 20 minutes from camp offers undisturbed wildlife viewing and can even be used for sleep-outs!
Best Luxury Safari Lodges in Kenya
Set on the lip of the Great Rift Valley, you may well think Angama Mara is suspended somewhere between heaven and earth! The views from Angama Mara are breathtaking and the floor-to-ceiling windows of the spacious suites exploit this wonderfully.
The comfortable interiors are uncluttered, and decorated with handcrafted items that evoke the Maasai culture. Game drives, walking safaris, hot air ballooning or visits to the local Maasai village are on offer, or you can just relax in the peaceful ambience. A family of committed camp managers, safari guides, butlers, chefs and housekeepers find real joy in service to their guests.

Segera wants your experience to be unique, wonderfully comfortable and personal, so superlative, tailored service is the watchword of this oasis of opulence set in 50,000 rolling acres of Kenya's savannahs.
All the spacious suites have private decks equipped with Jacuzzis, sun loungers and swing beds. Segera's famous kitchen makes dining at the resort a memorable experience. Activities include sundowners, picnics, al fresco dining or pampering in a wellness centre. Why not try a helicopter excursion over the Great Rift Valley?
Best Luxury Safari Lodges in Zambia
Thorntree River Lodge, Vic Falls
Blending a serene riverside location upstream from the fabled Victoria Falls with a strong eco-preserving ethos, Thorntree Lodge is one of Zambia's most famous lodges. It makes a perfect and tranquil base for exploring the area. Built from stone, local timber and reclaimed railway sleepers it blends superbly with its surroundings.
The imaginative design of the lodge maximises its stunning location on the Zambezi. The blissfully comfortable lounge seamlessly merges with a stylish dining room. A library also provides Wi-Fi connectivity. A communal deck sits right on the river and boasts an infinity pool and sunken boma. Guests also have access to a gym and spa. The spacious riverside suites have both indoor and outdoor lounges, private decks and plunge pools.
Zambia's South Luangwa National Park is one of Africa's hidden gems, ensuring unspoilt nature, uncrowded game viewing and exceptional walking safaris. Nestled into this pristine paradise is the luxury tented camp of Chinzombo.
Its six roomy, award-winning luxury safari tents each have a private verandah, pool and soaking tub coupled with sweeping views over the Luangwa River with its teeming bird- and wildlife.
You can have in-room spa treatments, browse the library, or indulge in a drink at the bar. Enjoy a delicious dinner prepared with home-grown produce under the brightest stars you've ever seen. Afterwards, you can relax around a fire pit. Game drives, safari walks, and seasonal boat cruises are also on offer to enjoy during a holiday in Zambia.
Best Luxury Safari Lodges in Rwanda
Wilderness Bisate Lodge, Volcanoes National Park
Bisate espouses responsible ecotourism and the conservation of Rwanda's breathtaking natural heritage, as borne out by their commitment to reforestation and partnering with the community. Bisate is dramatically situated within the amphitheatre of an eroded volcanic cone. From the top of Bisate property on a clear day, you are able to see a total of 6 volcanoes.
Bisate was the first lodge in Rwanda to merge world-class luxury with a unique gorilla trekking experience. Deluxe accommodation is provided in six thatched villas that evoke the charming traditional shape of Rwandan architecture. Spacious verandas maximise the marvellous views. Each splendid villa consists of a bedroom, living room with central fireplace, and divine bathroom. World-class cuisine and a well-stocked wine cellar will make your stay at Bisate even more memorable.
Best Luxury Safari Lodges in Tanzania
Singita Sasakwa Lodge, Serengeti
Sasakwa Lodge is the perfect choice for families or a group of friends who want to combine an authentic Tanzania Safari with flawless service, simple luxury and conservation. An Edwardian manor house with an airy atmosphere, enjoy panoramic views of the Serengeti plains and a sense of immense stillness.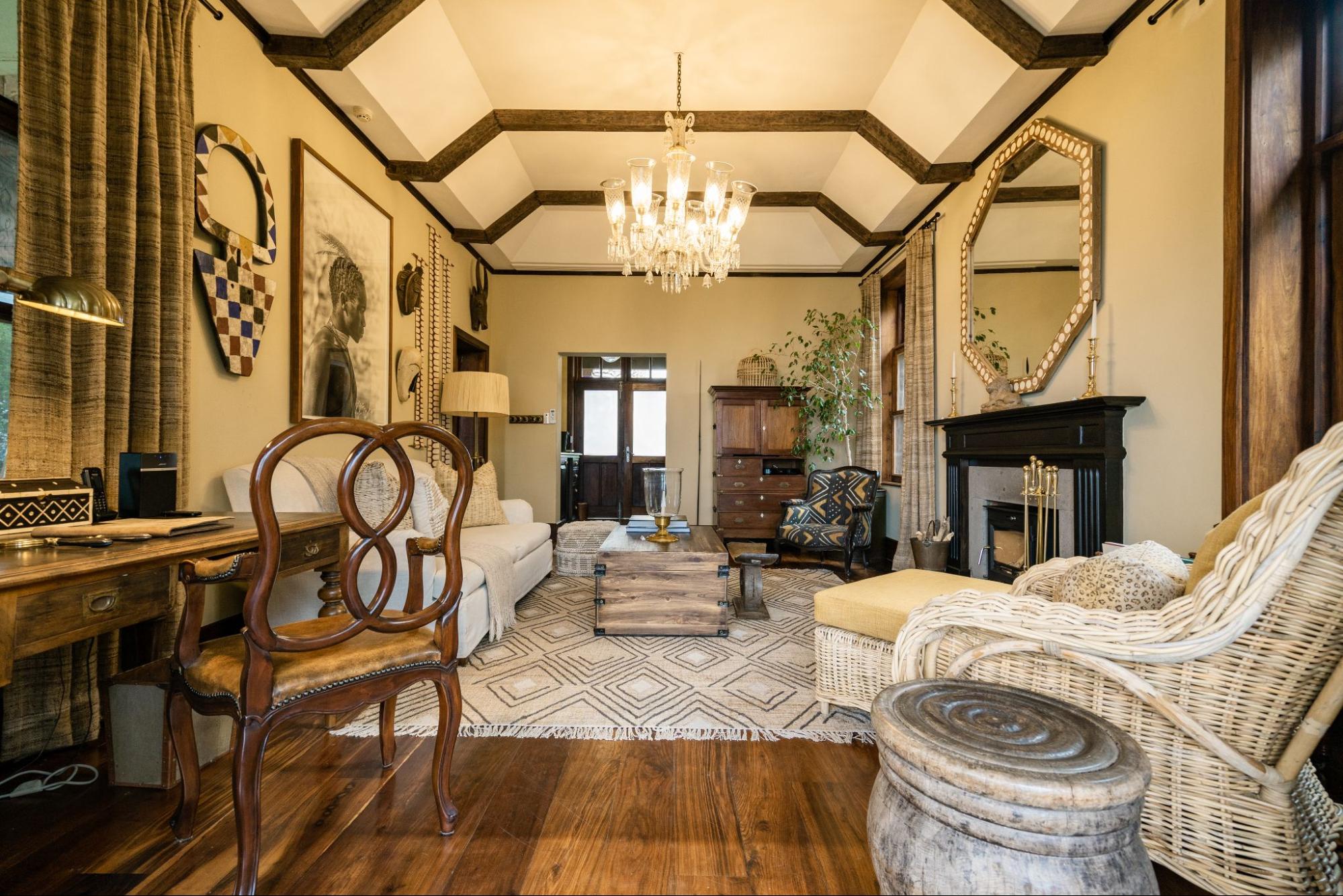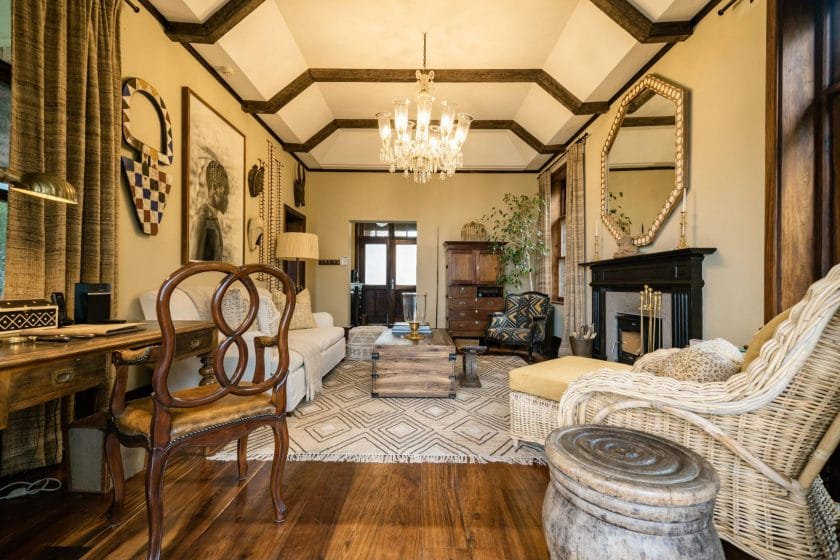 The lodge sits atop Sasakwa Hill in the private 350,000-acre Singita Grumeti reserve in the teeming-with-wildlife-Serengeti. Sweeping verandas ensure limitless views. Hillside Suite is the new villa-for-two, double-volume suite with private entrance and kitchen.
The decor combines elegant chandeliers, local artifacts, and antiques with contemporary charm, impeccable service, wholesome, food and fine wine.
Activities include game drives, tennis, bush walks, or visits to the RISE research center or the canine anti-poaching team.
Ngorongoro Crater Lodge, Ngorongoro
The Ngorongoro Crater Lodge combines romance, ageless elegance and utterly breathtaking views from the rim of the planet's largest caldera. The famous 600-metre deep Ngorongoro Crater harbours a superlatively beautiful wildlife haven. Spectacular year-round game viewing includes antelope, angulates, elephant, buffalo, black rhino, and eland, as well as the world's highest lion population.

Accommodation is provided in round clay structures that charmingly call the traditional Maasai wattle-and-daub manyattas, or homesteads, to mind. Inside sheer opulence abounds! Chandeliers, brocaded sofas, and copious mirrors evoke a French château fit for royalty. Impeccable butler service and world-class cuisine confirm the resort's international reputation for outstanding excellence.
Not sure where to go? Want to visit more than one? Our destination experts are on hand to assist you with planning the luxury African safari of your dreams. Get in touch!