Botswana is a fantastic Safari destination, in actual fact, it's my favourite Safari destination. Botswana is known for its exclusivity, high measures in conservation and beautiful landmarks. Your entire safari in Botswana is unique and unlike any other.
When going to Botswana, one truly wants to have the greatest experience. A big contribution to your experience as a whole is accommodation. Botswana has filled with stunning lodges and camps all around, however, I have a few favourites.
When thinking of my favourite establishments, I kept associating each one with the area its in. I personally have three favourite areas in Botswana, namely, The Okavango Delta, Chobe National Park and the Makgadikgadi Pans.
Chobe National Park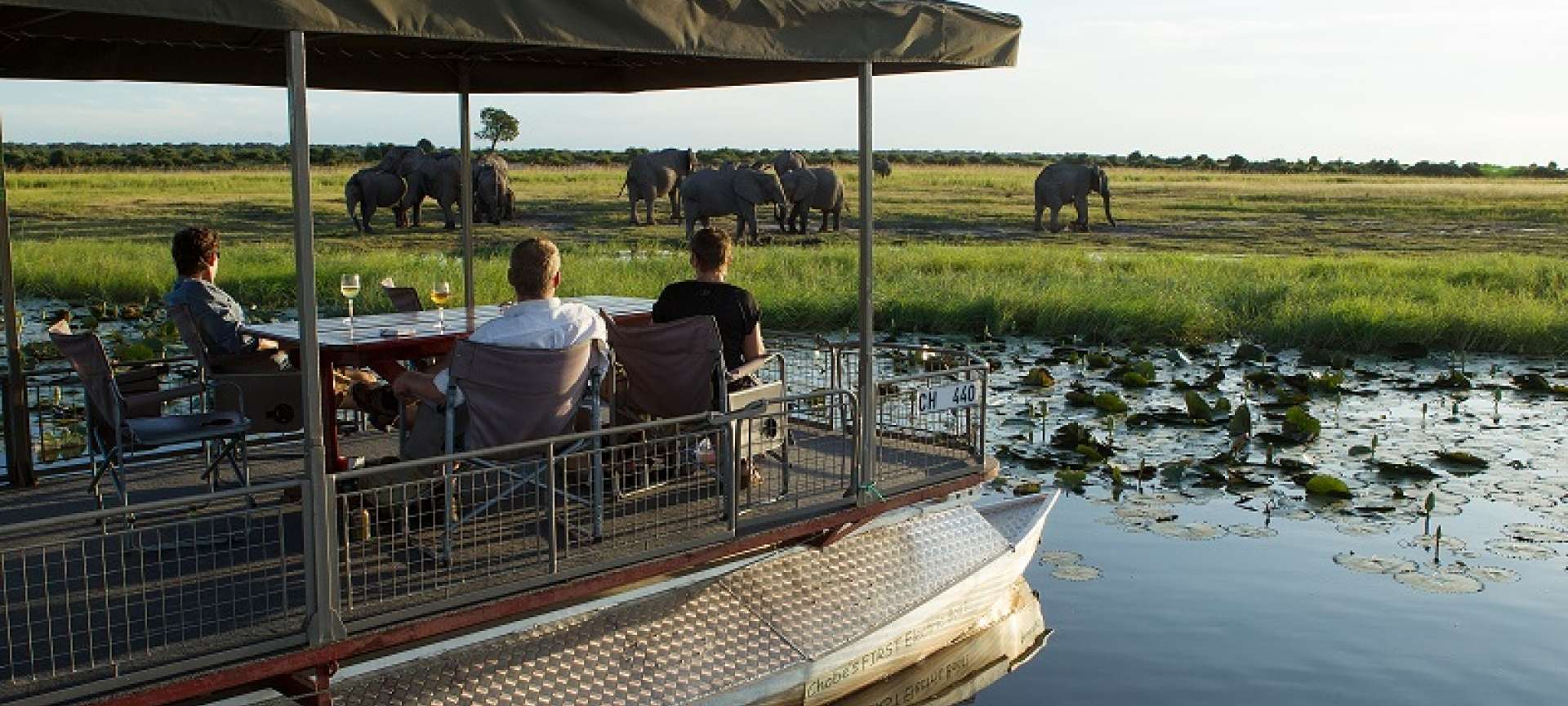 My favourite Safari lodge in the Chobe National Park is Chobe Game Lodge. Chobe Game Lodge is a five-star luxury lodge and is certified as an ecotourism establishment. The lodge consists out of 44 rooms, each with their own deck looking out onto the river. Chobe Game Lodge is a very special establishment, as it is the only property inside the Chobe National Park. The staff and owners take great pride in this. Chobe Game Lodge is right on the banks of the Chobe River, which I love. The lodge has decks looking out onto the river all around, as well as a wooden boardwalk. This gives one a sense of openness and freedom throughout the property. A visit to this lodge will not disappoint.
The Okavango Delta

My next highly recommended lodge is Xugana Island Lodge. This lodge is situated in a private concession in the Okavango Delta. Staying in a private concession is always better, as they have their own set of rules and are more flexible regarding game viewing. Xugana Island Lodge is one of the few establishments that are on a permanent water site, enabling them to offer water activities throughout the year. The lodge only allows 16 guests at a time. This allows for a very exclusive experience. My favourite part about this establishment is not necessarily the style or luxuriousness, but the stunning view one gets right in your room. The fact that you can open your eyes and look straight into the delta from your bed boggles my mind. What a way to wake up!
Makgadikgadi Pans National Park

Next up we have my favourite establishment in the Makgadikgadi Pans, namely, Leroo La Tau. This establishment lies on a cliff and overlooks the Botetsi River dry riverbank. The riverbed acts a permanent waterhole attracting game all year-round. Leroo La Tau has 12 thatched suites with glass fronts looking out onto the riverbed. Apparently, one of their best attractions is the three white rhino's that roam the area on a regular basis. I love that Leroo La Tau has so many activities and excursions to offer. The Lodge offers game drives, cultural excursions such as local village visits, Nxai Pan day trips and seasonal boat safaris. One will not get bored here!
In conclusion, these are my personal favourite lodges, however, we are all different and have our own tastes and interests. Although, I think we can all agree on one thing, and that is no matter where you stay in Botswana, being on a Botswana safari and experiencing a travel here is great enough as is.
---