That ever present bucket list creeps up on us the older we get and this list seems to be growing every year. It's almost a dead giveaway that many people out there would count going on a ride in a hot air balloon as a definite item on this formidable list.
You've travelled all the way to Africa to see the amazing nature and abundance of wildlife so why not make it that much more special by going on a hot air balloon ride in some of the most picturesque places on the planet? Here are five great places in Africa to have this incredible experience…
Namibia – Sossusvlei
The Namibian desert has harsh weather conditions and it can get extremely warm during the day. For this reason, hot air balloon rides are only conducted in the early mornings. Most people agree that the true beauty of Namibia can be felt at sunrise.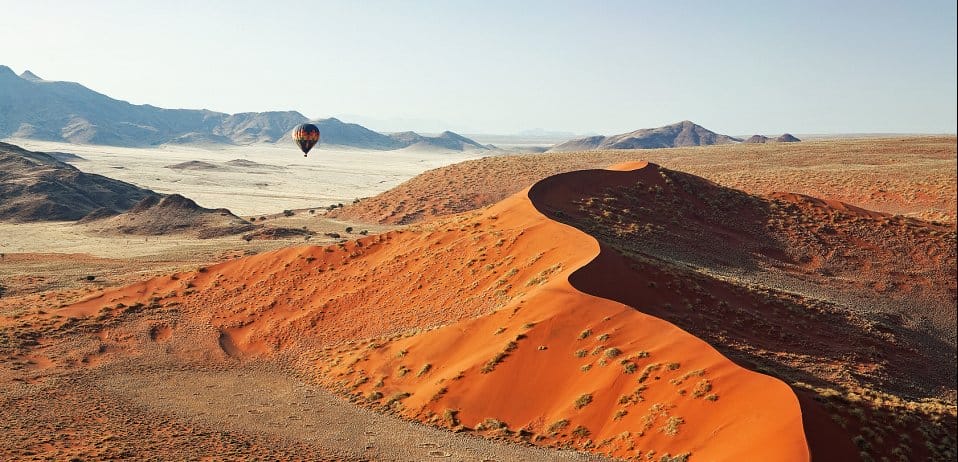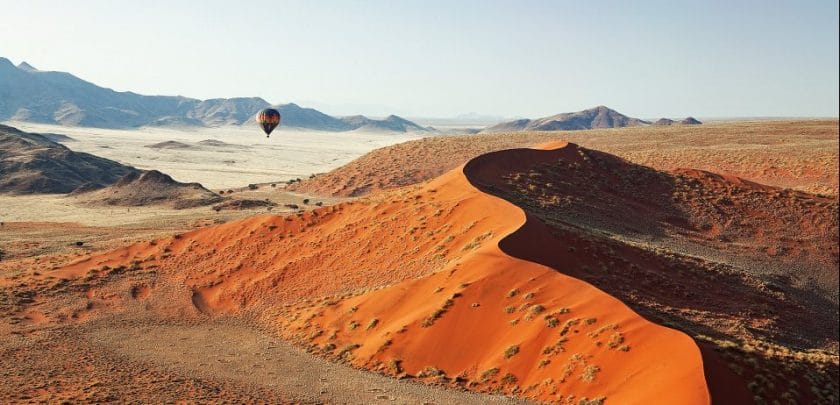 Image: Kulala Desert Lodge
This is also a particularly great time to experience the majestic Sossusvlei which boasts both vast untouched deserts and rolling mountains.  The balloon flight usually lasts around 3 and a half hours and ends with a champagne breakfast.
South Africa – Drakensberg
A safari in South Africa won't be complete with a forray in the clouds. The area in which hot air ballooning takes place is in Kamberg, and patrons will need to be there approximately 30 minutes before sunrise.
The duration of the flight is roughly an hour in the air. Once this is done you will return to an area near to where you took off to enjoy a champagne breakfast before you get back to earth.
South Africa- Magaliesberg
What better was to experience one of the world's most diverse Heritage Sites than by balloon? Panoramic views over the Cradle of Humankind and the surrounding ecosystem is most certainly a thrill. Visit Bill Harrop's Balloon Safaris to experience the magic of this important historic site.
Kenya – Masai Mara National Park
What better way to see one of the best wildlife shows on earth then from the height of a hot air balloon?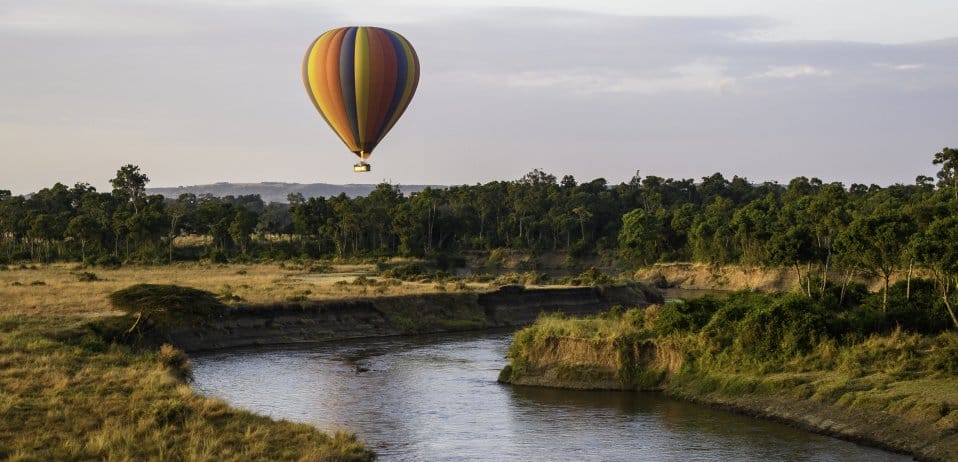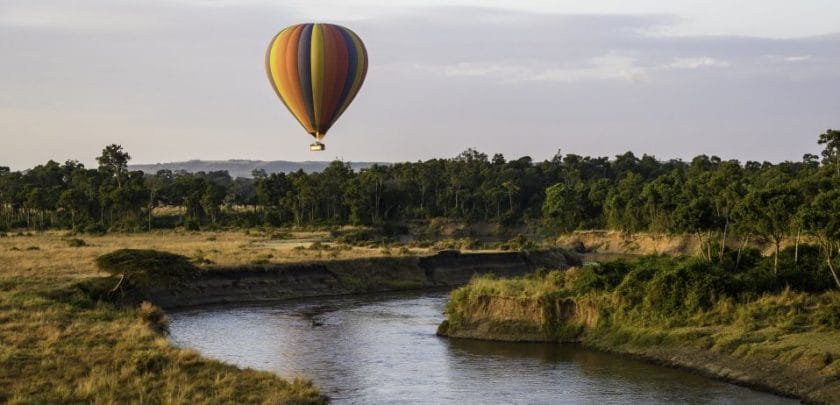 Image: Little Governors Camp
This really is an amazing way to experience the world cup of wildlife happenings. These trips in the air will leave you jaw-dropped as you gaze at all the magical scenery for which this part of Kenya is famous for.
Tanzania – Serengeti
There are three different places in which one can take a hot air balloon ride in this sought after wildlife area which is a location for the great migration. These are within the middle of the Serengeti which is the area where there is a congregation of wildlife at the Seronera River this is largely due to there being a permanent flow of water there.
The Western part of the Serengeti is another amazing place to see all kinds of riveting wildlife happenings, why not achieve this from a hot air balloon.