Afromontane forests cover less than 0,50% of South Africa's land area and are concentrated in areas that receive plenty of rainfall and lie near coastal regions of the country.
The forests to explore in South Africa have diverse ecosystems, supporting birds and of course, indigenous flora and trees.



Forests to explore in South Africa
Since South Africa is a semi-arid country, our Afromontane regions are essential areas to conserve.
Not only are these South African Forests incredibly beautiful, but they also each offer something magical to a safari in South Africa. Take a look at our favourites in the Western and Eastern Cape:
1. Spes Bona Forest, Kalk Bay
Forming part of the extensive Table Mountain National Park, the Spes Bona Forest is nestled in between the valleys and ridges that make up the rocky geological landscape of this stunning national park.
A trip there will give you picturesque views of the ocean (a great vantage point to find any sharks in the area).

Spes Bona Forest, Kalk Bay
A short trek along one of the hiking trails above Kalk Bay, Spes Bona Forest reveals leafy Yellowwood and Milkwood trees that are indigenous to South Africa and highly valuable.
Explore the caves surrounding the forest, where they become remarkable waterfalls during the winter rains. In spring, the region flourishes with fynbos flowers, some of the most diverse group of flora in the world.
2. Grootvadersbosch
This Grootvaderbosch was declared a World Heritage Site as due recognition of its importance.
Not only does this forest offer a variety of activities for the whole family, it's also a haven for birds, both common and rare. Among the 136 species, look out for the rare Striped flufftail as well as the Black, Crowned and Booted eagles. In addition, baboons and bushbuck reside here.

Grootvaderbosch Forest, South Africa
This forest to explore is only three hours from Cape Town by car hire (just outside Barrydale) and offers guests a well-maintained campsite and self-catering chalets if you're to make the most of this South African forest.
Hiking and walking trails take you all around the lush forest, with the occasional bird hide available for avid birders. Highlights include the Ghost frog and Emperor butterfly.
3. Knysna-Amatole Montane Forest
Nestled along the pristine Garden Route, the Knysna Forest's striking beauty remains in the mind of visitors forever.
Almost impenetrable in some places, it was once known for the healthy elephant population who resided there for hundreds of years.
Sadly, only one elephant was sighted in 2016, although there may be more. Bird life is prolific, which the Knysna loerie, Narina trogon, Knysna scrub warbler and Cape eagle owl as the highlights in this forest.

Knysna-Amatole Forest | Credit: Fiction & Development
Also hiding in the depths of the forests are baboons, Vervet monkeys, Blue duikers, honey badgers and even leopards, although they are very rarely spotted.
The Knysna dwarf chameleon also calls this forest home. Knysna-Amatole Forest | Credit: Fiction & Development
4. Woody Cape Nature Reserve, Addo Elephant National Park
Woody Cape Nature Reserve forms part of the longest stretch of dune field in the world.
Located along the coastal area of the Addo Elephant National Park, Woody Cape contains 300 bird species and stunning hiking trails, where you'll be able to release some steam and breathe in the refreshing smells of the nearby ocean.

Woody Cape Nature Reserve, South Africa
In addition there are beach activities to enjoy, as well as fishing (you can buy an angling permit from the park upon arrival).
The nocturnal Tree dassie, Trumpeter hornbill and rare sightings of Brown hyena and leopard on the outskirts of the coastal forest also occur. Spend time in Woody Cape Nature Reserve and finish off your day on a trip through the Addo National Park, where 600 elephants roam freely.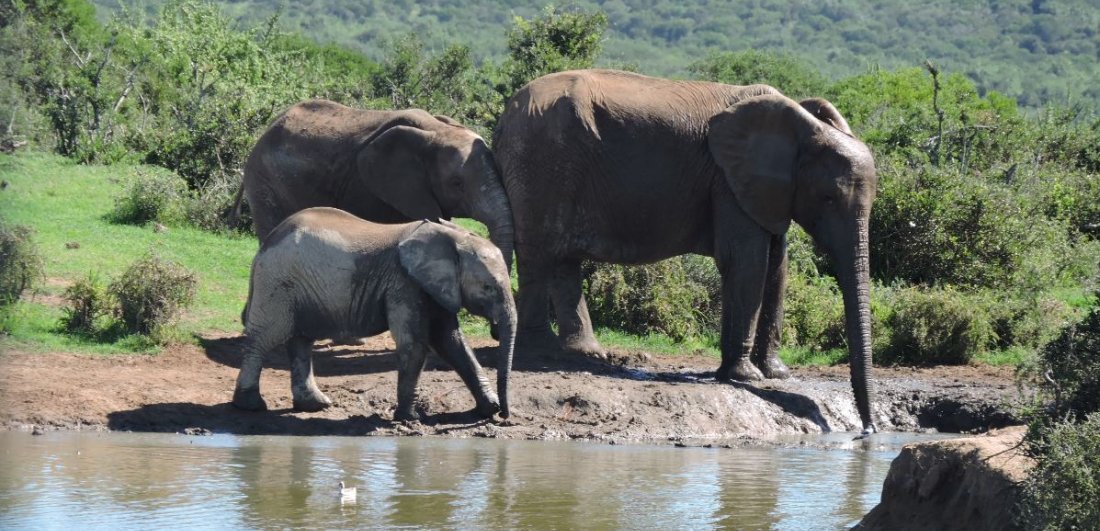 Addo National Park, South Africa
The forests to explore in South Africa are rich and diverse in geology which means that you'll experience an unbelievably memorable experience.
---