Mount Kenya is the second highest peak mountain in Africa, with its highest peak standing at approximately 5 199 meters above sea level (abbreviated as mamsl). It also serves as a UNESCO World Heritage Site and a realm of the mythical Kikuyu god known as Ngai. The ancient Kikuyu people built their customary homes facing this sacred peak as they believed it was a place of light; hence the name Kirinyaga.
Located in the Mount Kenya National Park, the mountain is easily accessible by car or charter flight. Mount Kenya comprises three magnificent peaks namely Nelion (5 188 mansl), Lenana (4 985 mansl), and Batian (5 199 mansl), all of which offer various degrees of difficulty when it comes to mountain climbing. These peaks also provide wildlife and birds with distinctly different environments and landscapes, thus making them unique ecosystems that can be vastly different from one another.
You can expect rainforests, African moors and rocky terrain. The mountain flaunts a ragged series of peaks crowned with snow that creates crystal clear pools of fresh water at the base of the slopes. The best time to get a fascinating view of the mountain is at dawn when the early light of day silhouettes its stunning summit high over the plains surrounding it.
Wildlife to enjoy in the Mount Kenya National Park
Your introduction to Mount Kenya will begin at the Mount Kenya National Park. Lakes, glaciers, tarns, and pristine wilderness with a variety of geological phenomena can be found here. Mount Kenya National Park is also home to the Big Five (elephant, lion, cheetah, leopard, and rhino) and troops of baboons and monkeys whose fascinating behaviour is a joy to observe.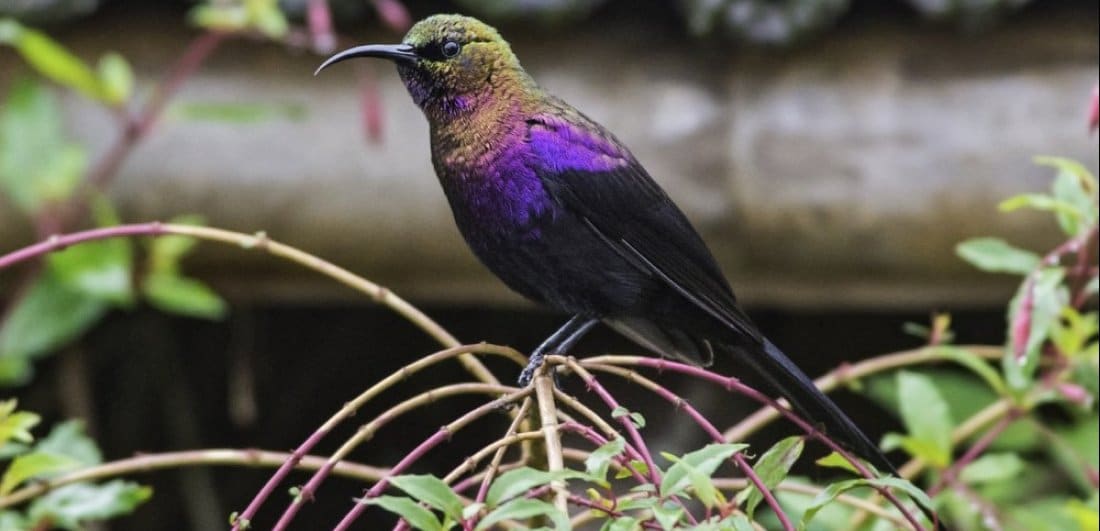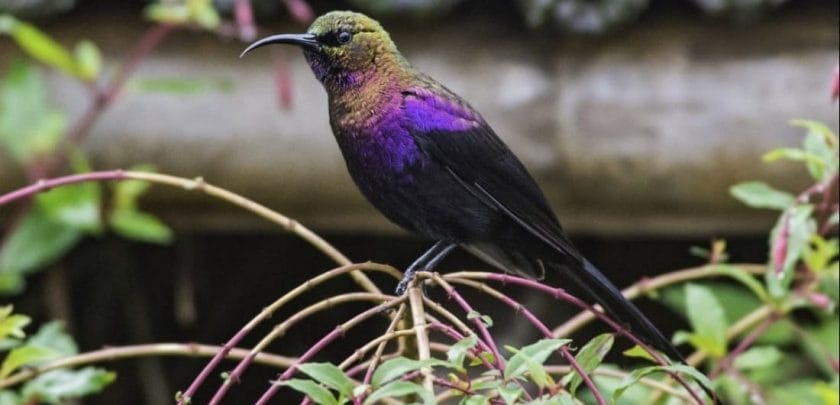 You will also be able to see such animals as waterbucks, tree hyrax, elands, and the white-tailed mongoose. Expect birds in abundance, with owls, eagles, nightjars, ibises, hawks and sunbirds taking centre stage.
Getting there
From Nairobi, the capital city of Kenya, you can access the mountain park via the Nanyuki or Naro Moru route that only takes a mere two hours. Transfers are included in the cost of your safari itinerary with the option of a fly-in transfer, although most people do transfer by road. It is recommended that you include an overnight stay in Nairobi on the first leg of your journey to appreciate the sights and sounds of this bustling city.
Climbing Mount Kenya vs Mount Kilimanjaro
Although Mount Kenya is the second highest mountain in Africa, climbing this majestic natural monument is by no means as gruelling as trekking Mount Kilimanjaro. The climb is technically not as involved as climbing Mount Kilimanjaro (which involves sophisticated gear, training and months of preparation), but rather a slow yet fascinating ascent that can be done at your own pace, with a reasonable level of fitness. If you are able to walk for about six to eight hours a day at a steady pace then this will be a breeze for you.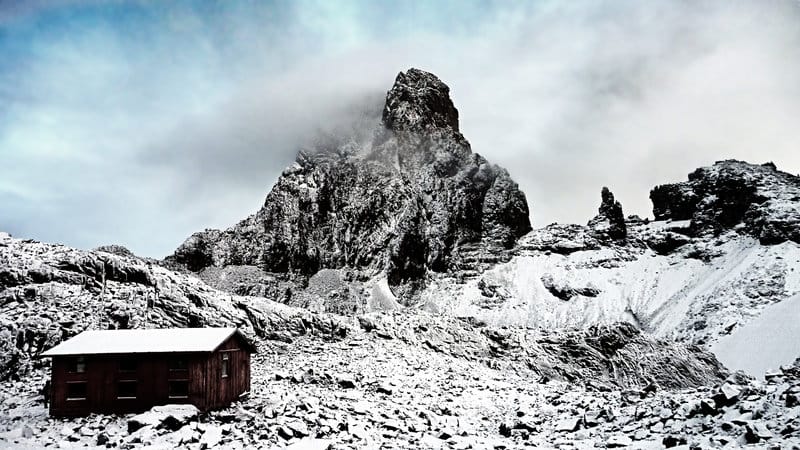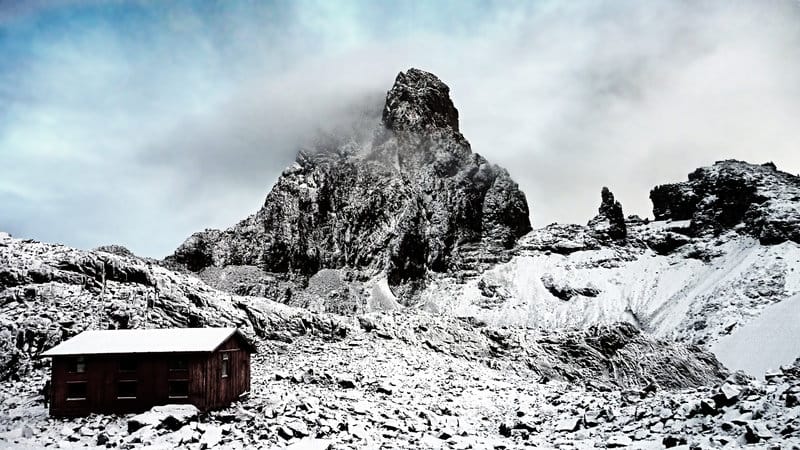 It is important to remember that 'mountain sickness' or altitude sickness is a reality for explorers climbing Mount Kenya. A professional guide will make sure you stay hydrated and ascend at a steady pace to allow your body to adjust to a higher altitude. It is recommended that you only climb Lenana point if you're a first-time mountaineer.
What about the weather?
The sunniest months in Kenya start from December to March, and this is the best time to visit Mount Kenya. The rainy season begins from March to June while drizzles kick off from early October to early December. Cloudy periods and rains restrict clear views. While Mount Kenya National Park is open for visitors all year round, your mountain climb will be affected by the weather.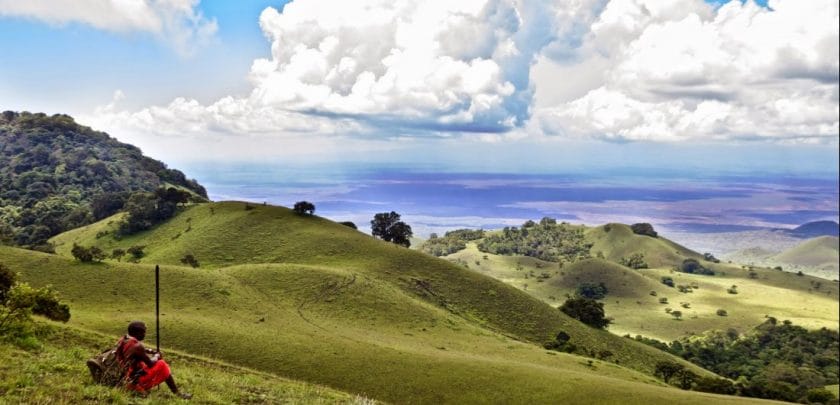 Bear in mind that the temperatures on the mountain can drop to below 20°C (even on Lenana which is at a lower altitude compared to the other two peaks) and the early mornings and nights are literally freezing. However, with the exception of the rainy months, Mount Kenya enjoys plenty of sunshine during the day throughout the majority of the year.
Will I need to use a professional guide?
It is highly recommended that you enlist the services of a professional and reputable mountain climbing safari company should you wish to enjoy the perks of climbing Mount Kenya. This is for your own safety and for the experience of seeing the landscape, wildlife and birds through a passionate and experienced eyes. We are able to make all the necessary arrangements for you and find out which mountain safari company provides all the equipment you require, or if you have any particular needs.