This is a guest contribution by Umayya Theba.
I often think that I may have quite a bit in common with Reese Witherspoon's character in Legally Blonde, except that I sport a brunette mane and I definitely have several more interests other than nail polish and lipstick shades, but if there's one thing I'm sure she would love just as much as I do, it would have to be my bright pink set of Cellini suitcases which no self-respecting man would dare lay his hands on.
My prized luggage set has been by my side on every holiday: a bumpy stroll over Rome's cobble-stoned streets, it rode the express train to Venice on the baggage rack, it was hauled up the steep staircase of my aunt's Canadian home and it's been flung through baggage control at airports everywhere - London's Heathrow Airport, Spain's Barajas and Paris' Charles de Gaulle.
When planning a camping trip into the depths of the African wilderness with crazy friends or getting ready to seek refuge in the serenity of the bushveld, it certainly won't be a good idea to haul my reliable pink companions along for the adventure. To avoid looking out-of-place and to prevent a twisted spine, I'd be forced to abandon them and find durable, versatile bags and accessories instead that are waterproof, light-weight and easy to manoeuvre.
For lovers of luxury…
I found this incredibly stylish Melvill and Moon safari set made from hardwearing beige canvas and brown leather at Wolman's in Sandton's Nelson Mandela Square. The range includes the 'Katunda' cross-body bag for safe-keeping of your small essentials, a large 'Catalina' duffle bag as well as a stylish tote bag that can be slung over your shoulder. Can't make it to Sandton City? Save your energy for your getaway instead, because Wolman's will courier your luggage of choice straight to you anywhere in South Africa.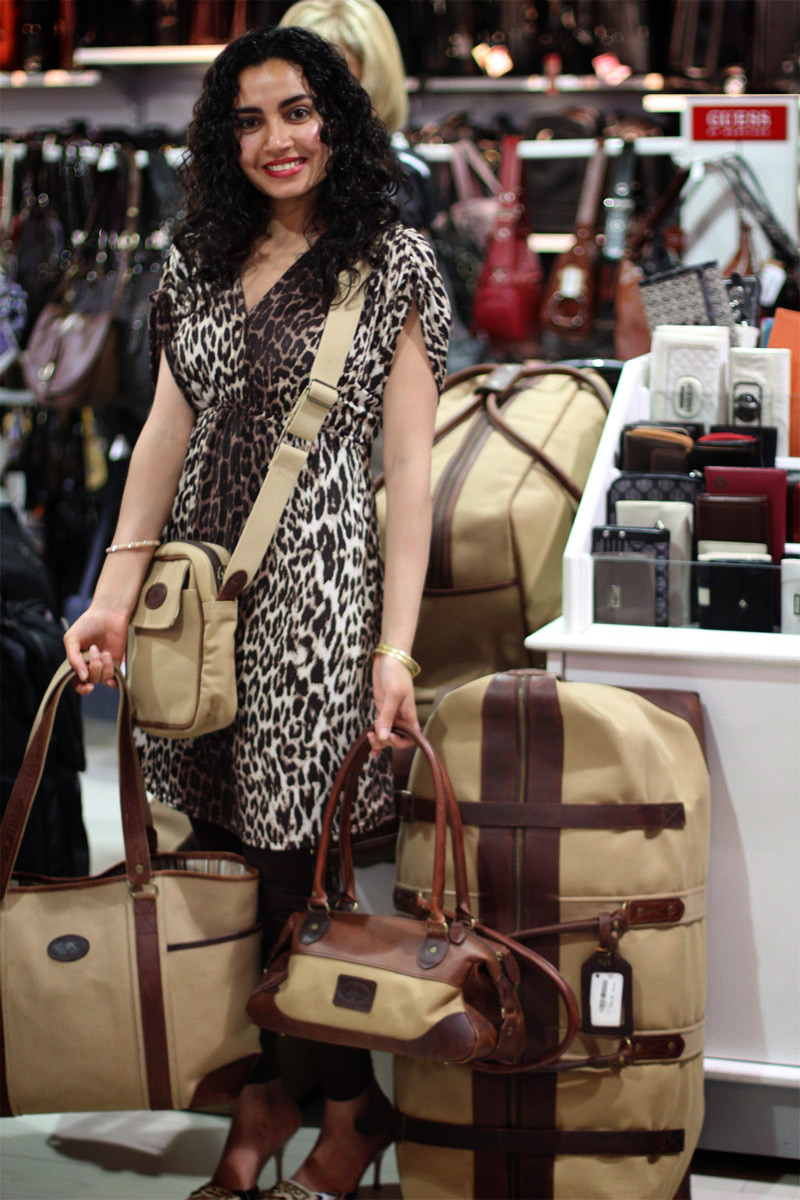 Above: Melvill and Moon safari set
To rival this, I found Khaki & Dust bags and accessories at Fraser's in Sandton City. Also made from canvas with leather detail, this range sports accessories in animal print as well. I could picture Sigourney Weaver in 'Gorillas in the Mist' flipping through this zebra-striped folder or rummaging through a leopard spotted bag. Then again, it's perfect if you fancy a bit of African luxury incorporated into your general surroundings.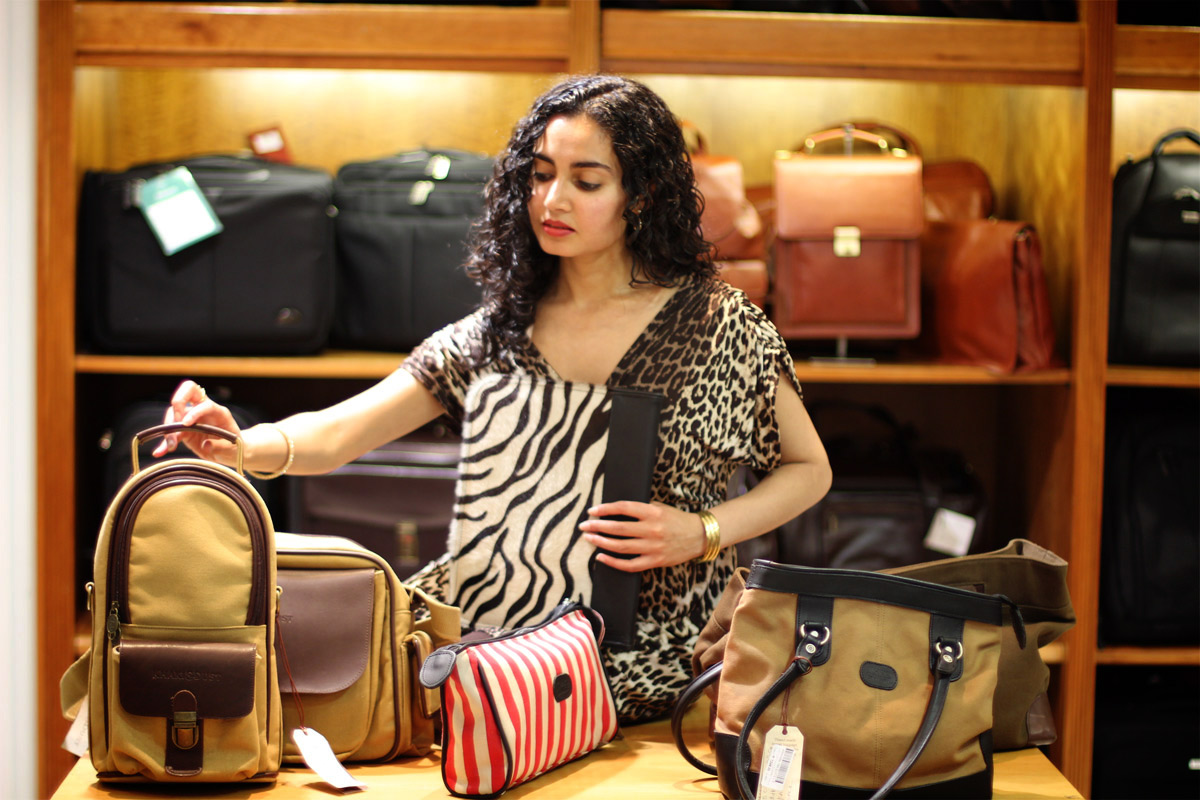 Above: Khaki and Dust range
For the young and trendy…
Imported from Sweden, the backpack, duffel bag and suitcase in the Thule range from Wolman's with their bright blue zip pullies, dotted fabric and special feature pockets really stands out from the crowd. Other versatile backpacks and duffels-with-wheels that get my vote are from the Alpha Bravo range of Tumi bags available at Fraser's. Durable and lightweight, these items come in super-strong nylon or leather, while the outdoor palette of army green, black and tan won't show dirt too easily.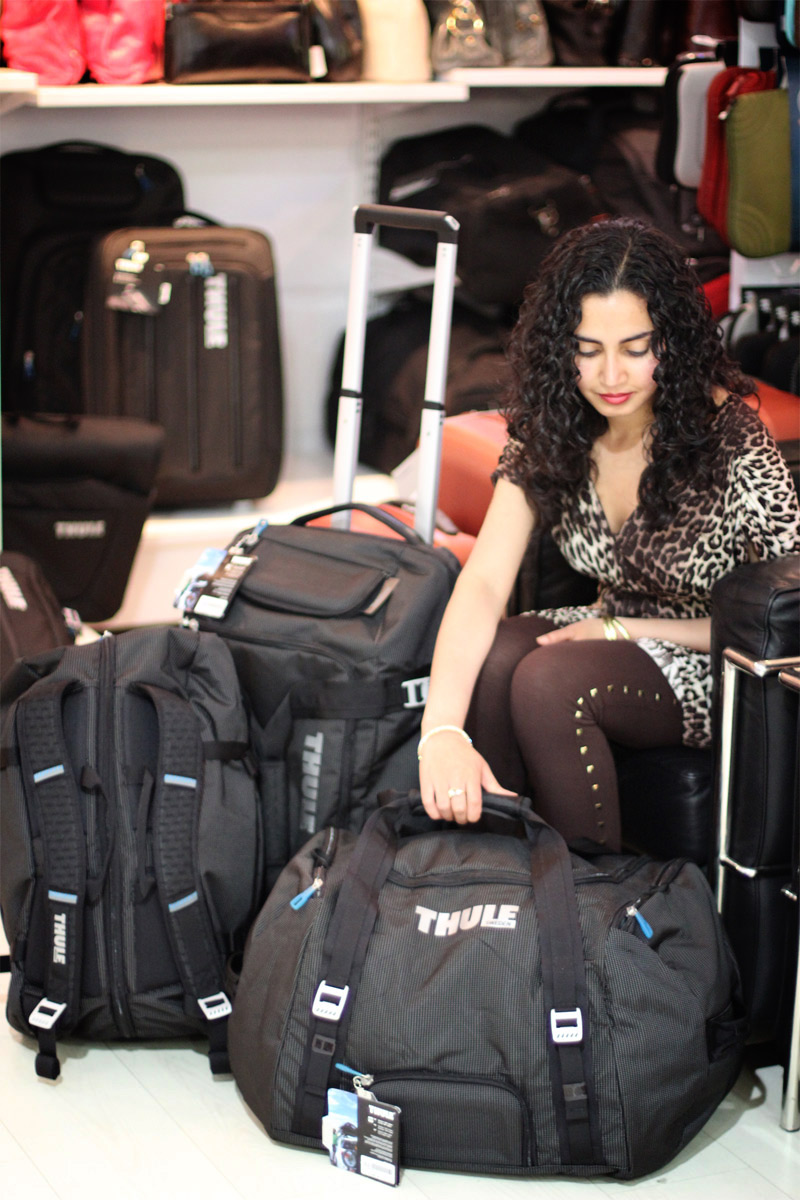 Above: Thule range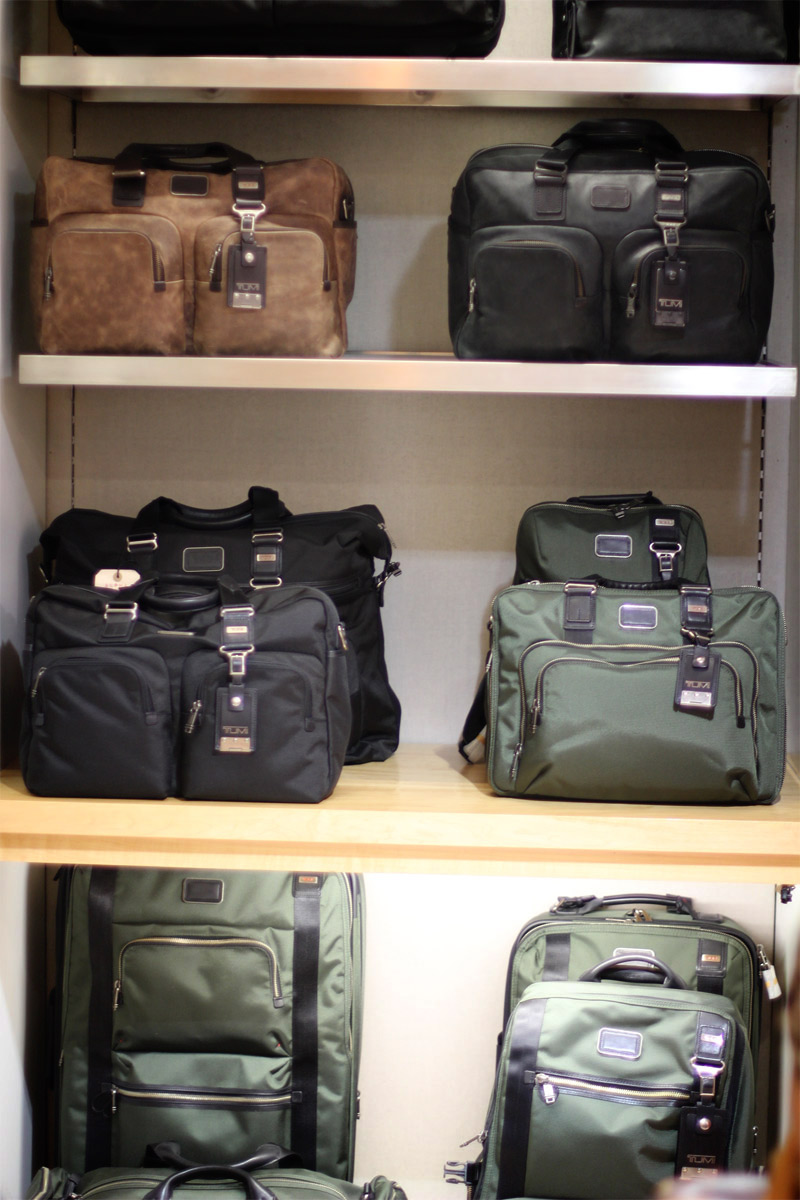 Above: Tumi range
If you'll be braving wild waters on your African adventure, or simply attending London Christmas parties, then you might want to consider buying a waterproof and machine-washable bag from Kipling. Imported from Belgium, this brand is available in South Africa at the Fraser's stores in Johannesburg, Cape Town and Durban. There's no misplacing any of these colourful handbags which are also casual and practical with their exterior pouches and strong zips.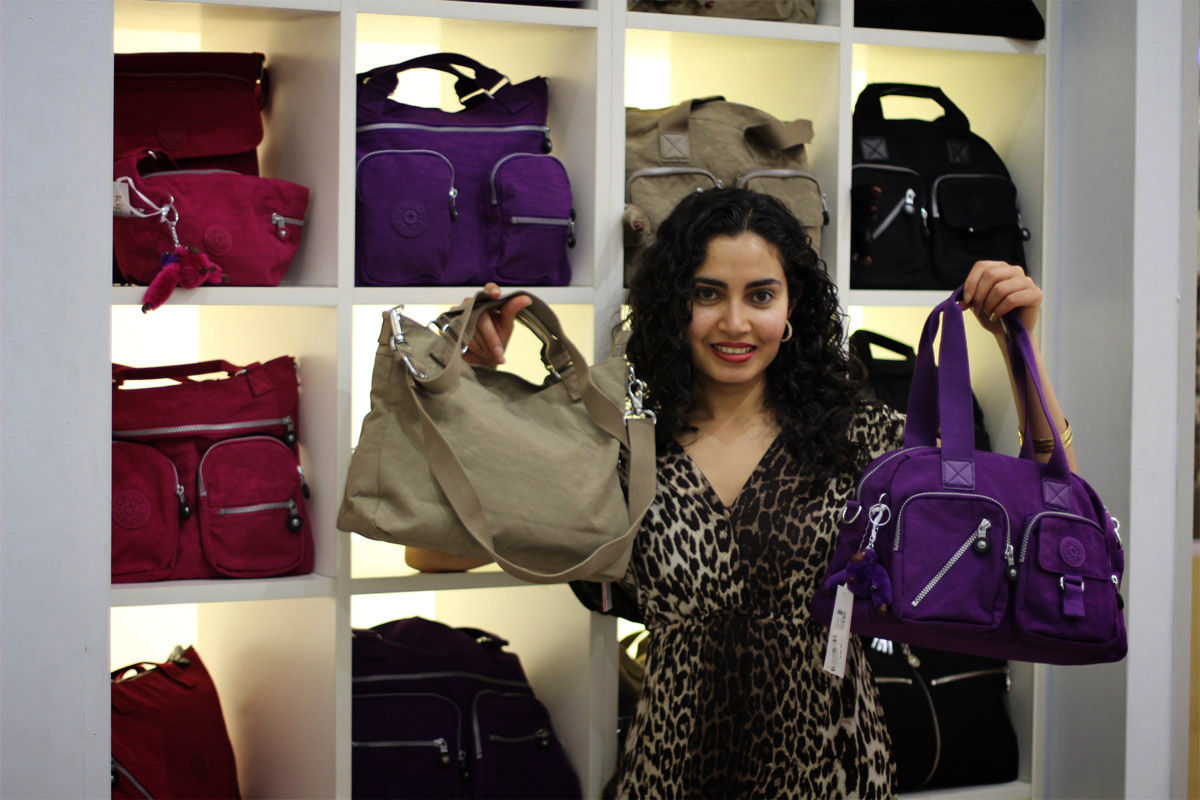 Above: Kipling range
Where there is a need, there is a luggage set to suit that need and when you're enjoying luxury holidays to Africa, you want to make sure that you have bought a good quality luggage set that is going to protect the things you deem important enough to take with you on your luxury travels. Happy packing!
Photos by Boenie van Deventer
About the writer:

Umayya Theba
Journalist, blogger, online copywriter and adventurer at heart, I am a fashion-crazed, fun-loving lady with an obsession for healthy living, global travel and all things Italian: the shopping streets of Milan and Rome, the rich culture and craftsmanship, the romantic language as well as its passionate people and their appreciation of beauty. A big dreamer and lover of life, I am steadily ticking off my personal list of 1000 places to see and things to do. It's my mission to dance the life-path less travelled and to look stylish doing it!
---