Sandton tours & holiday packages
The city's most affluent suburb, known as "Africa's richest square mile", is home to gleaming skyscrapers, top businesses, five-star hotels, restaurants and shopping malls.
Sandton, a large residential and commercial area of northern Johannesburg, has some of the city's best hotels, making it a popular choice whether you're visiting the city on holiday or on business. Sandton City, one of the largest shopping centres on the continent, is the main attraction here. This multi-level mall has hundreds of shops - everything from curios to high-end designer fashion - restaurants, bars and cafes.
Sarah Duff says
"I grew up in Sandton and have seen its meteoric rise from a suburban residential area to a financial and business hub. It's an exciting area to visit because you can see how fast South Africa is developing - and how Johannesburg is on its way to becoming a world-class city."
More on Sandton holidays
Walk through Sandton City to get to Nelson Mandela Square, another upmarket shopping mall with a six-metre-high statue of the former South African president in its courtyard. A short drive from here is a more significant Nelson Mandela landmark - Liliesleaf Farm, where he lived in the early 1960s and where several anti-Apartheid activists were arrested and subsequently tried in the Rivonia Trial. Liliesleaf is now open to the public as an interactive museum.
Next to Sandton is the township of Alexandra, only a few kilometres distance, but a world away from its wealthy neighbour. Here you can get a taste of township life by doing guided cycling tours, meeting the community, visiting a house Nelson Mandela once used as a young lawyer in the 1940s and the graves of political activists in the cemetery.
Sandton Map
Sandton's location on Google Maps

Frequently Asked Questions about Sandton
What vaccinations should I get?
This is all dependant on the countries that you will be visitng and due to the status of certain vaccinations changing at times, please consult our experts before getting vaccines. go there.
Is it okay to drink the water?
In some parts of Southern Africa it is safe to drink the tap water, however it is highly recommended to stick to bottled water (mostly supplied) during your trip as even drinkable African water is completely different in taste and… go there.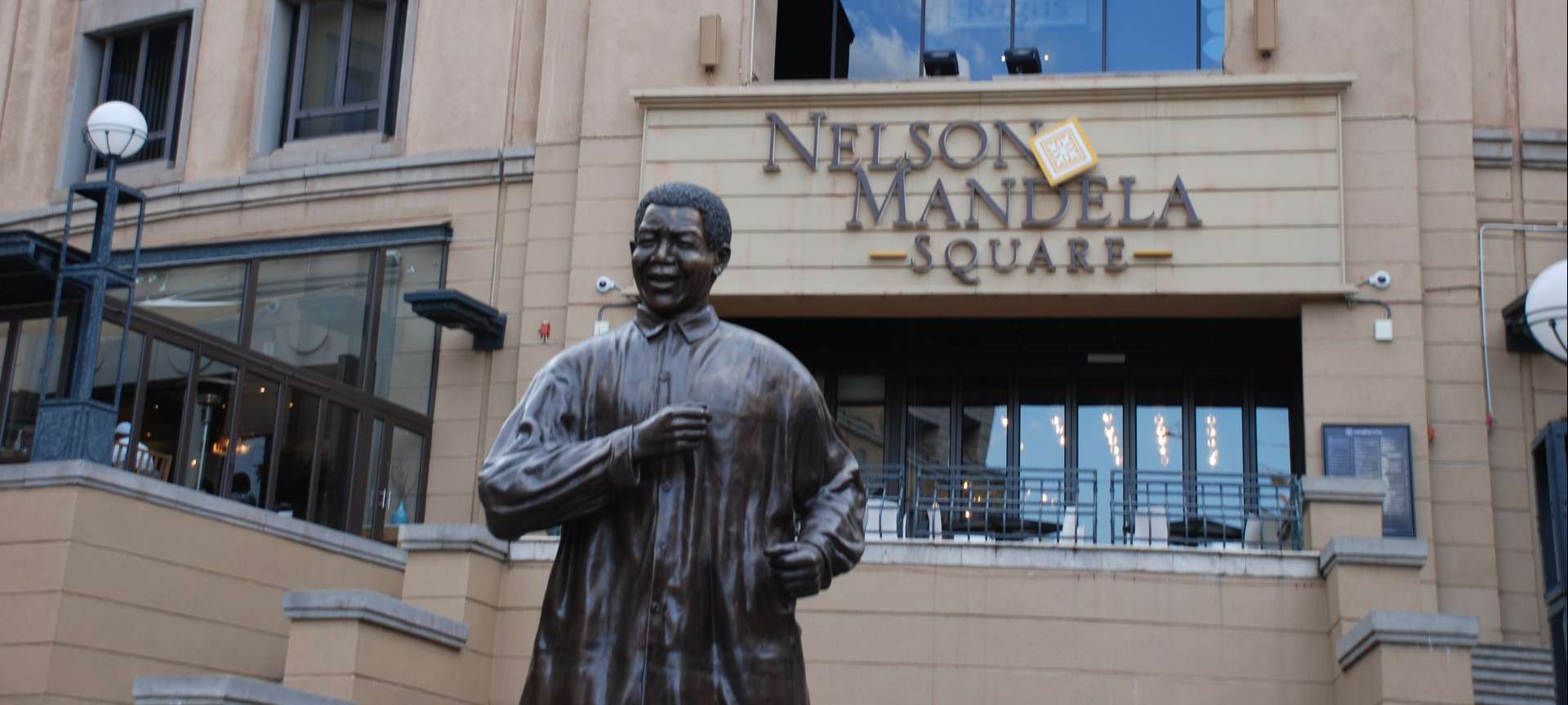 Reviews on our Sandton safaris
This was my first safari. I didn't expect to be so pampered. Everything was first class. We had everything provided for us before even asking. We had a dedicated team at our service. Megan was on call whenever we needed something and she…
Saada
from Nigeria
Tanya was an absolute delight to deal with. From the first phone call she was extremely polite, professional and very eager to facilitate my requests regarding our safari. Our 3 nights at the V & A Hotel were fabulous and Motswari Game…
Debbie
from Australia
Perfectly tailor-made tours that take all your wishes and requests into consideration. All my expectations were beyond fulfilled.
Henrik Wetterstrand
from Sweden
Living afar and trusting in an organisation with whom you have no previous knowledge can lead to feeling of mistrust and wondering whether what we have paid for actually exists. A little more proactive communication would have eased those…
Tony Russell
I just wanted to thank Discover Africa and Karl Svendsen - the safari was great - we saw many more animals than expected including cheetah, leopard, many lions and even a three-day old elephant calf. Additionally, we had our own hippo…
Margaret Dean
Planning the trip was managed extremely well especially since travel was at a busy time of year and not much notice was given. All communication was by email, and was responded to promptly and efficiently. Different options were provided…
Suzanne McKeen