If you're thinking of a gorilla trekking experience on a Rwanda safari, then you're probably interested in the range of accommodation available on your journey. Lodges in Rwanda are spotless and pristine, often with dramatic views of the surrounding forests and jungle canopies.
The Gorilla tours entail visiting various habituated gorilla families in Rwanda. These are concentrated in areas such as Sabyinyo, Bisoke, Muhabura and Karisimbi. Gorillas keep moving thus gorilla tours entail trekking to the different parts of the park. Nothing feels better than exchanging an intelligent gaze with a silverback gorilla. The Gorilla's peaceful look sweeps off all fear and uncertainty. Mountain gorilla trekking offers an experience that no other tourist destination can offer.
Where can you stay during your mountain gorilla trekking tour? Some of the leading camps and lodges include:
Mountain Gorilla View Lodge
The lodge is located in Musanze district, Northern Rwanda. It neighbors the Volcanoes national park the main home to mountain gorilla. It features thirty spacious cottages that can accommodate a full group of trekkers. African safari prices are often estimated per person, although in some cases the accommodation offer a group estimate.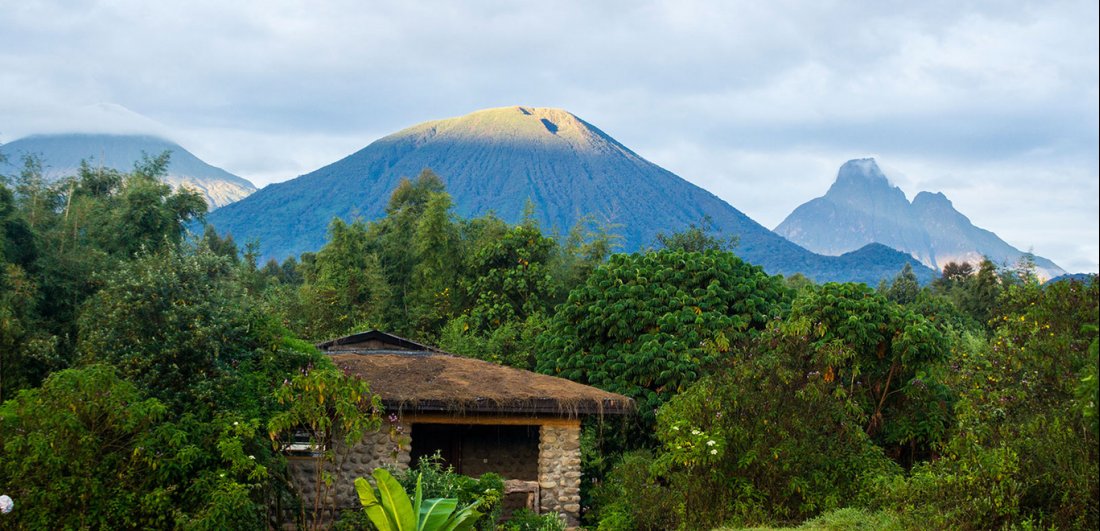 The cottages are made of Eco-friendly materials such as stones and thatch. The cottages are strategically positioned to ensure that visitors are accorded ample privacy. Guests enjoy a living area with a fireplace and ensuite facilities. Located only 15 minutes from Parc National des Volcans, the camp forms the best base for gorilla treks.
Sabyinyo Silverback Lodge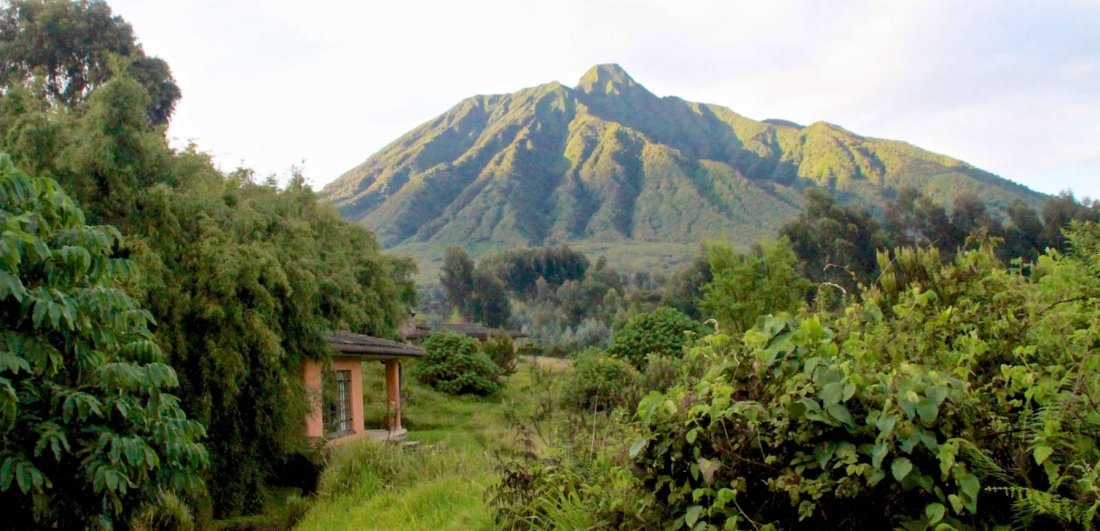 The facility is situated at the foothills of the renowned Virungas volcanoes. It is within a close proximity to Parc National des Volcans which is the main gorilla treks starting point. Built and operated by the Governor's Camp, the lodge feature guests cottages and the main building. The lodge is owned by a community trust, SACOLA. By staying at the facility, you positively contribute to the development of local communities adjacent to the park.
Virunga Lodge

The luxury gorilla lodge is rated as one of Africa's finest and most popular lodges. It rests on a high ridge and offers breathtaking views of Musanze valley and Virunga volcanoes. The rooms are beautifully decorated giving them an authentic Rwandese theme. Guests enjoy sumptuous food and personalized care by professional staff.
Bisate Lodge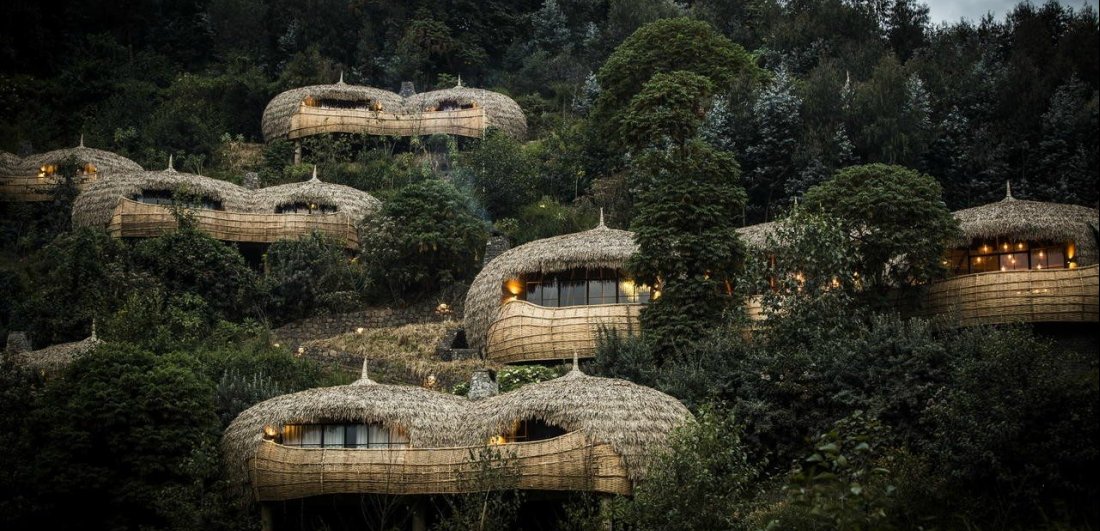 The lodge is situated on an eroded volcanic cone. Its very name; bisate, translates to 'pieces' in Kinyarwanda the local Rwandese language. The name describes the state of the volcanic cone which was once full but has been eroded natural conditions. Guests enjoy great views of volcanic peaks such as Karisimbi, Bisoke, and Mikeno. The lodge is within an easy driving distance to the Volcanoes National Park where visitors enjoy gorilla treks.
We highly reccommend the above lodges for a comfortable and breathtaking view of the Rwanda landscape. Contact us for a quote on these accommodation options when planning your dream gorilla trekking safari:

---