Botswana's Okavango Delta, one of the richest wildlife destinations on the planet, has finally been named as a World Heritage Site.
The good news was announced by the World Heritage Committee, who held their 38th meeting in Doha, Qatar.
The Okavango Delta is also the 1000th site to be proclaimed under the 1972 World Heritage Convention.
The decision to make the Okavango Delta a World Heritage site was influenced by a recommendation by the International Union for the Conservation of Nature (IUCN) that advises the UN Educational, Scientific and Cultural Organisation (UNESCO), the convention's management authority.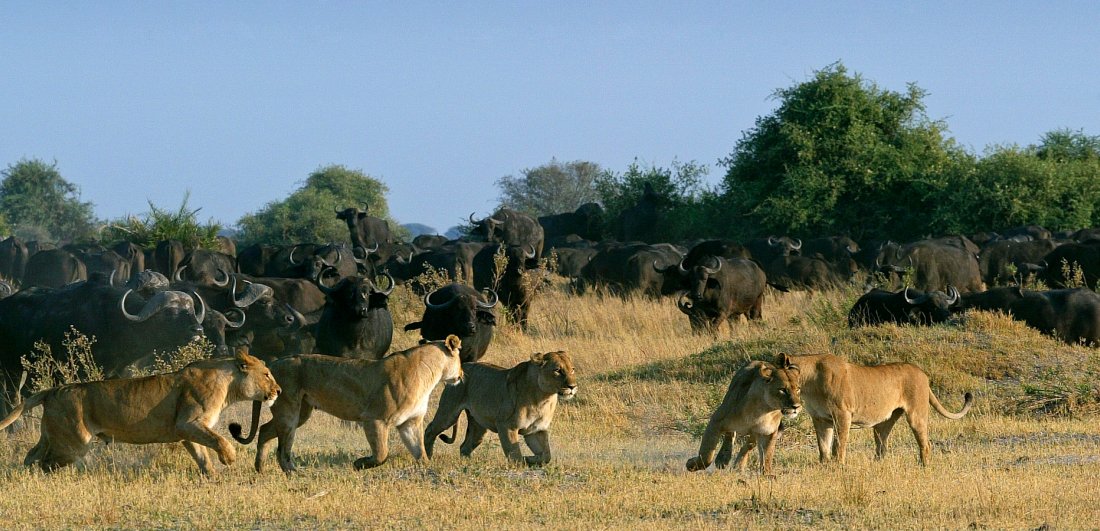 Lions and buffaloes clash in the Okavango Delta. Image by Great Plains Conservation.
What is the Okavango Delta?
Known as the world's largest inland delta, the Okavango Delta is created by the seasonal flooding of the Okavango River, which spills into the Kalahari Desert at a place where an ancient lake was once situated.
Why you should visit the Okavango Delta
If you want to see wildlife, then the Okavango Delta is the ideal place for you.
You'll be able to see the Big Five here (lion, African elephant, Cape buffalo, leopard and rhinoceros) as well as African wild dog, hippo, giraffe, zebra and so many species of antelope.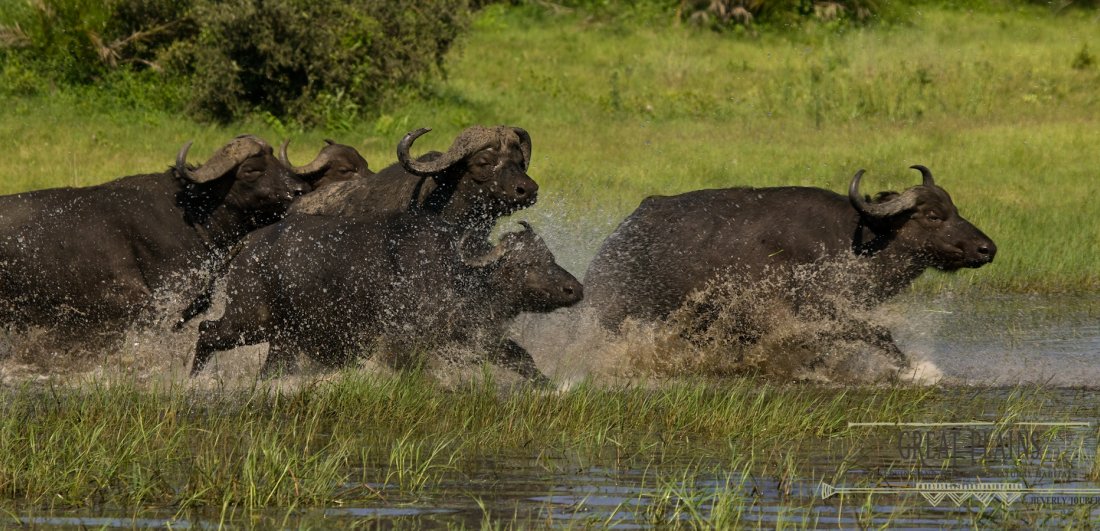 Cape Buffalo splash in the Okavango Delta's swamp areas. Image by Great Plains Conservation.
Even though it's wild and wet, the Okavango Delta is very accessible. Guided game drives, bush walks and boat trips can all be done safely here.
Mokoro rides are another big feature of the Okavango Delta. Mokoros are dugout canoes made from the trunks of large, straight trees. It's steered by another wooden pole, which helps it propel through the shallow waters of the Delta.
If you want to know more about the Okavango Delta, check out its location page for more information.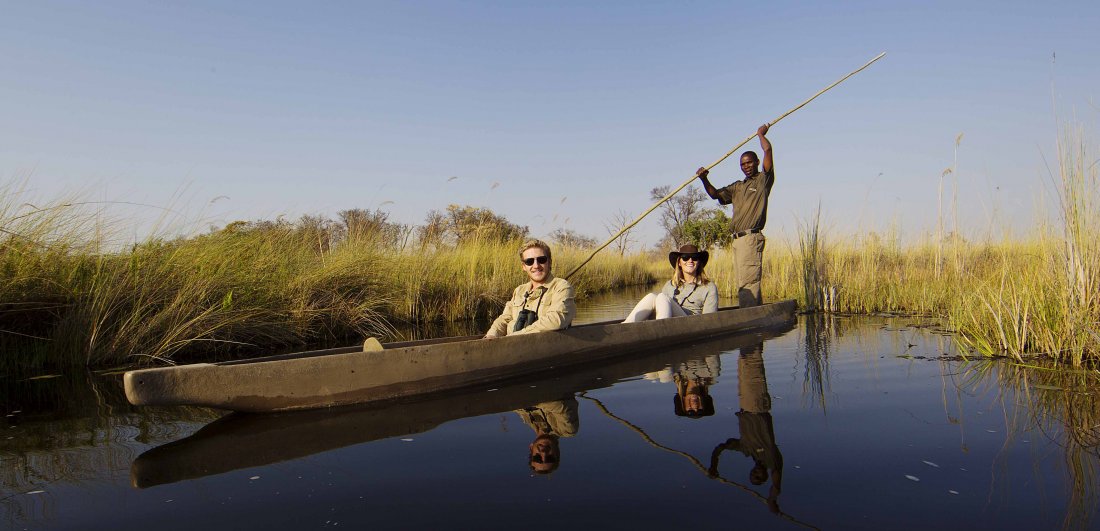 Mokoro rides through the waters of the Okavango Delta. Image by Desert & Delta.
If you're interested in visiting the Okavango Delta, we have great Botswana journeys set up for you to experience it in its full glory. Alternatively, contact us now and we'll provide you with more information.
---