Walking Kruger's Pafuri Trail (4 days)
Walking Kruger's Pafuri Trail (4 days)
A four-day walking trail offering bush lovers the opportunity to explore the remote northern corner of the Kruger National Park
Led by experienced field guides, you will explore a place that is as vast as it is varied and wild. The trail offers you a chance to focus on the little things but you will also experience the rush of adrenaline when you happen upon members of the Big Five. Home base is a seasonal bush camp near the banks of the Luvuvhu where hearty food and drink are served in a setting that allows you a close-up experience of untamed Africa. And, for the truly adventurous, occasionally, minimalist trails are offered when you camp under the stars or foray across the border into the transfrontier park. You'll notice how the landscape changes from woodland to riverine forests, mountains, floodplains and pans where animals roam freely. It is here that you will find forests of fever trees, groves of baobabs and vast herds of wildlife. Highlights of the experience include Crook's Corner, where the Luvuvhu and Limpopo Rivers meet, Lanner Gorge and the Luvuvhu fever tree forest. Departs every Monday and Friday
AprPeak
MayPeak
JunPeak
JulPeak
AugPeak
SepPeak
OctPeak
Costing tip: When comparing with other companies, remember most of them only show the low season rate. How pricing works >
What to Expect on This Safari
This popular itinerary can be customised to match your budget and travel dates by adding/removing a few days or selecting different lodges
On foot in the African bush
This out of way safari lodge is the ideal location for individuals wanting to get away from the hustle and bustle of city life. Accommodation facilities include tents and a cottage which are boast the idyllic setting of the Luvuvhu River in South Africa's famed Kruger National Park. If home away from home comforts and rugged nature and wildlife are what you're after, look no further.
After this you will meet your guide at the Luvuvhu River Bridge and let hm assist you to the Pafuri Trails Camp.
Once you have settled in, you will have a briefing session on what to expect over the following few days, before heading off on a short afternoon walk through the incredible African bush.
Once you arrive back at the lodge, enjoy a delicious meal under the African skies.
Overnight at Pafuri Trails Camp inclusive of all meals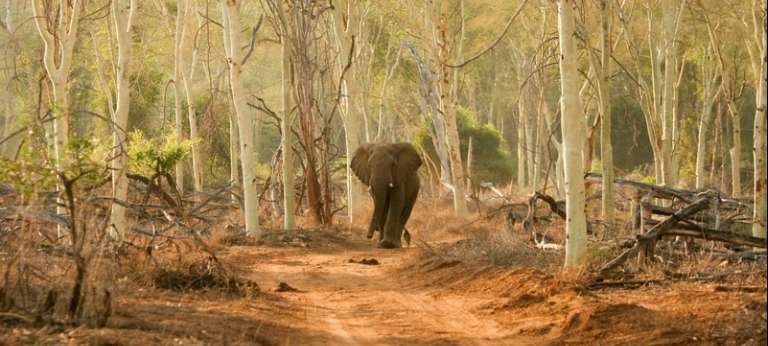 These boots were made for walking
Early mornings are part and parcel of this adventure, all designed to enable you to have as much time in the bush as possible. The walks last three to four hours, depending on game activity, during which you will follow the game paths that they have been trampled on by both humans and wildlife for many years. This is what has created great oppurtunities to view wildlife.
A hearty brunch is served once you get back to the camp, after which the day can be spent at your leisure. Around the camp or relaxing in your tent.
Later in the afternoon there will be another walk, or a game drive (your choice), to spot game and birds that visit the area
Dinner is served once you return to the lodge.
Overnight at Pafuri Trails Camp includes all your meals.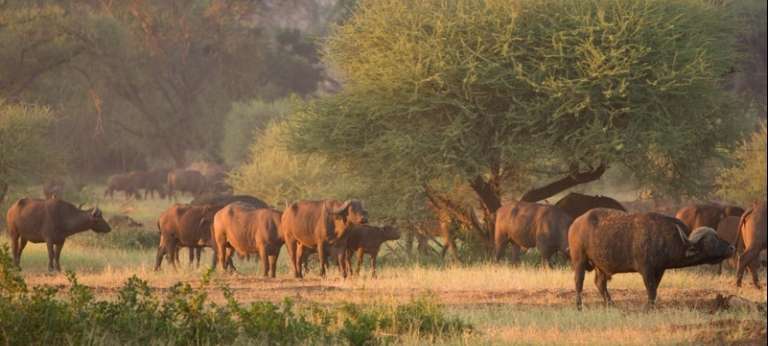 We're sad to see you leave
The last day its up to you whether you have the stamina or not to go on the last bush walk of your African experience. This is however entirely up to as you will also be more then welcome to sleep in before enjoying a leisurely breakfast before checking out and making your way home.