9-day Calving Season safari with HerdTracker (Luxury)
9-day Calving Season safari with HerdTracker (Luxury)
This four-in-one calving season safari includes not only the Serengeti, but Tarangire, Lake Manyara and Ngorogoro Crater
Go on a 9 day safari like this from
USD 10,860
Show price in
USD $ 10,860
GBP £ 8,656
ZAR R 171,548
EUR € 10,254
per person
customised to your needs
This safari will give you the best possible chance to see the animals of the migration give birth to their young on the central Serengeti.
It covers areas where they're most likely to be, from the central Serengeti plains around Simba kopjes, south around Naabi gate, lakes Ndutu and Masek and can include Goll kopjes and Matiti hill (Kusini). To make the journey truly memorable, it also includes the Ngorongoro Crater.
Show price in
USD $10,860 - $10,860
GBP £8,872 - £8,872
ZAR R176,100 - R176,100
EUR €10,443 - €10,443
Estimated cost per person for a 9-day safari like this, depending on the season.
International flights not included.
Costing tip: When comparing with other companies, remember most of them only show the low season rate. How pricing works >
What to Expect on This Safari
This popular itinerary can be customised to match your budget and travel dates by adding/removing a few days or selecting different lodges
Arusha and your arrival
When you arrive at Kilimanjaro International, your guide will meet you to begin your safari. You'll get a quick safari briefing before a late dinner at your hotel. Overnight at Legendary Lodge, with dinner and breakfast included.
Meals: Bed and Breakfast
Transport: Included
Tarangire offers unparalleled game viewing
After spending a night in Arusha, drive to Tarangire National Park which offers unparalleled game viewing especially in the dry season when elephants abound.
The breathtaking views of the Maasai Steppe and the mountains in the south make a stopover at Tarangire National Park a memorable experience. Large herds of elephant can be seen scratching the dry river bed for underground streams, while migratory wildebeest, zebra, buffalo, impala, gazelle, hartebeest and eland crowd the shrinking lagoons. Tarangire is renowned for dry-country antelope. It's here where you can observe the Fringe-eared Oryx as well as the Long-necked Gerenuk. After exploring in the wild, relax at the Sanctuary Swala Camp for two nights with all your meals and local drinks included.
Meals: All meals
Drinks: Included (Local Brands)
Transport: Included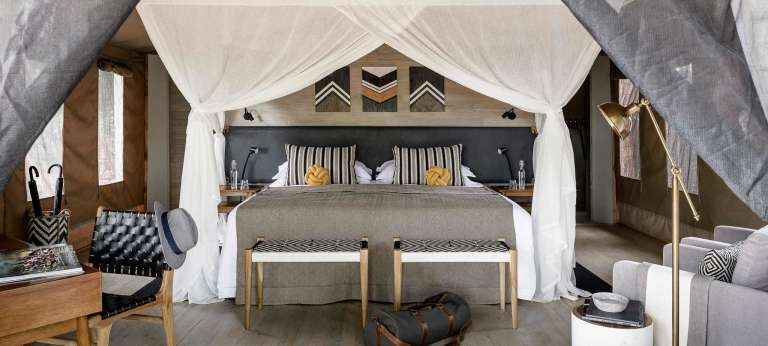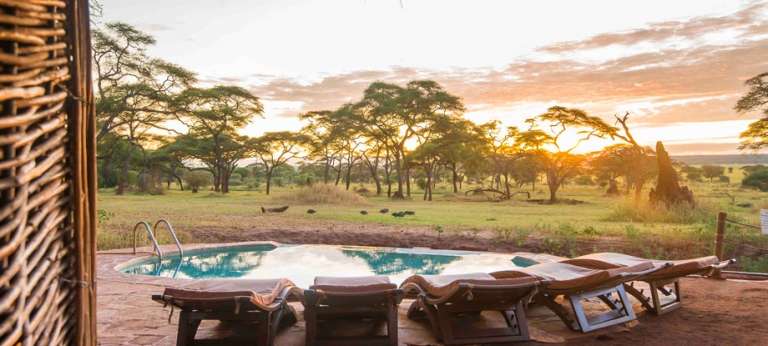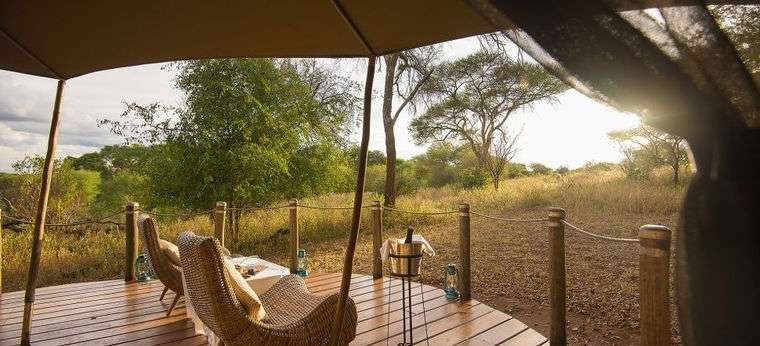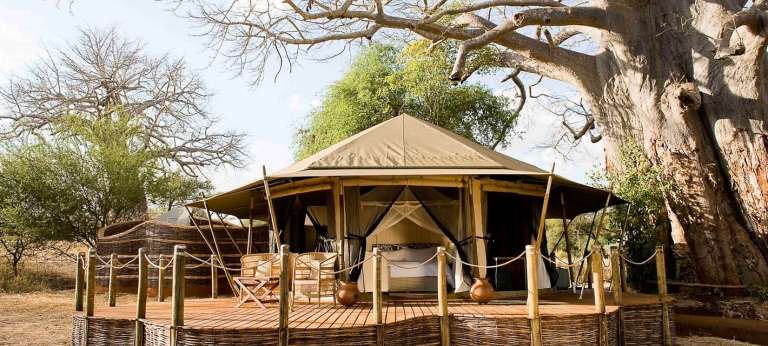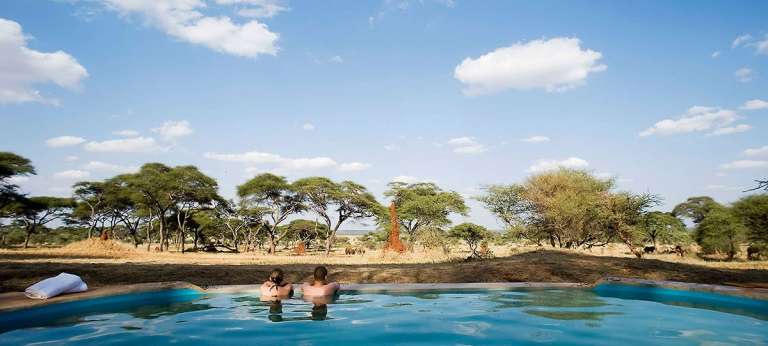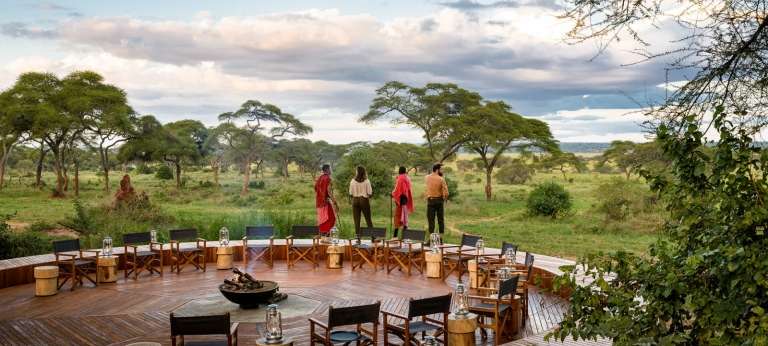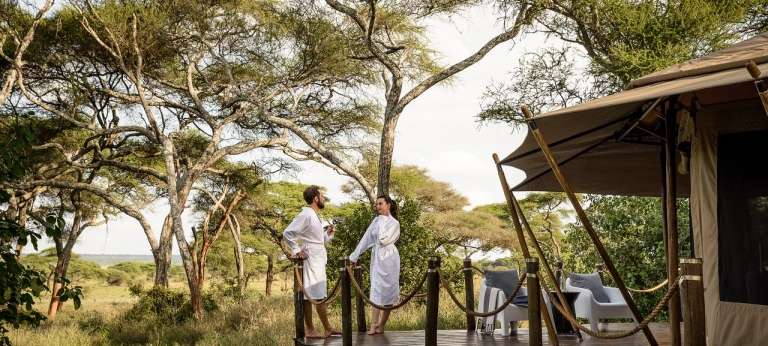 Encounter cultural activities
Say your final goodbyes to Sanctuary Swala Camp, as you head to the Ngorongoro Crater region. The Entamanu Ngorongoro Lodge will be your home for the next two nights with all your meals included. Lemala Ngorongoro is intimately set in a delightful ancient acacia forest close to the rim of the magnificent Ngorongoro Crater.
Highlights include game drives and nature walks in the famous Ngorongoro Crater, with a picnic lunch. You can also enjoy cultural activities in the nearby Maasai village.
Meals: All meals
Drinks: Included (Local Brands)
Transport: Included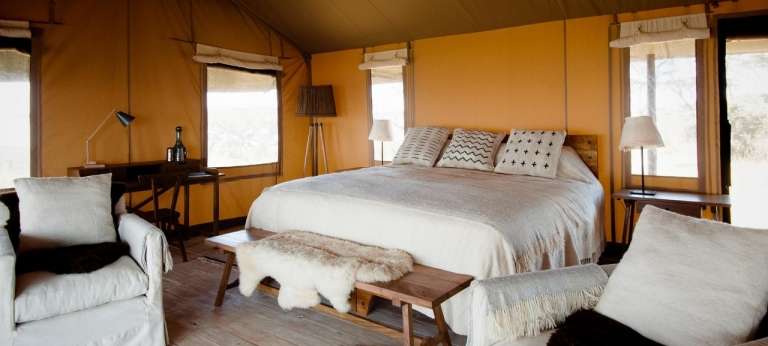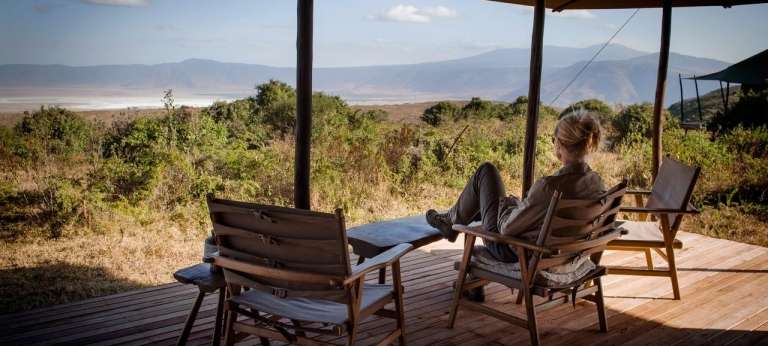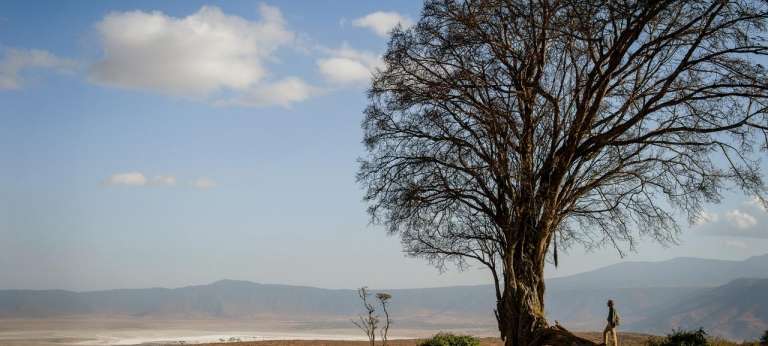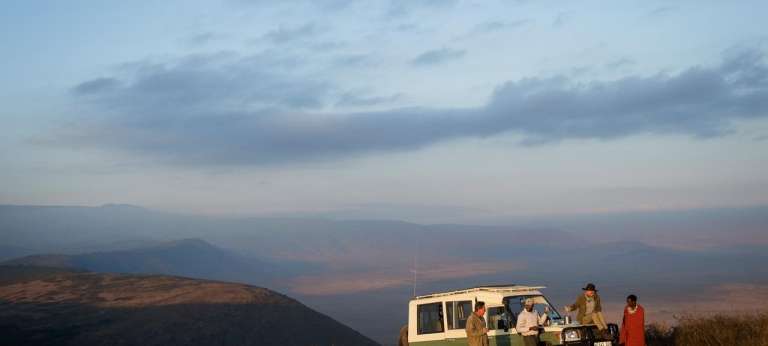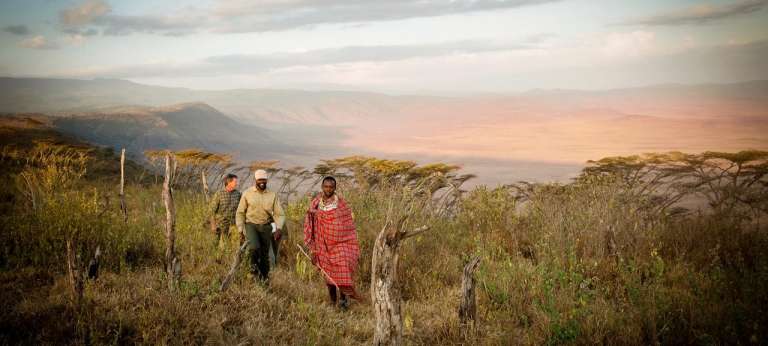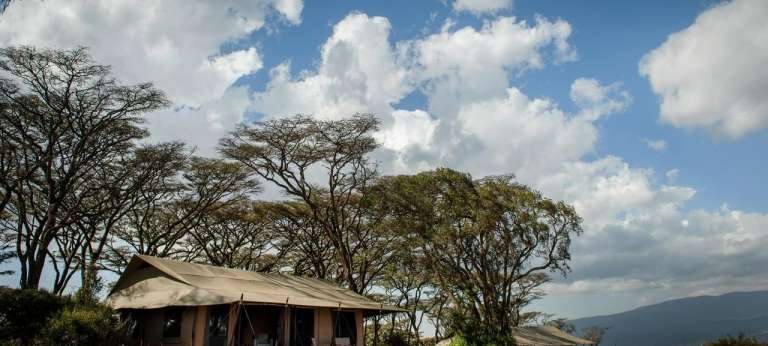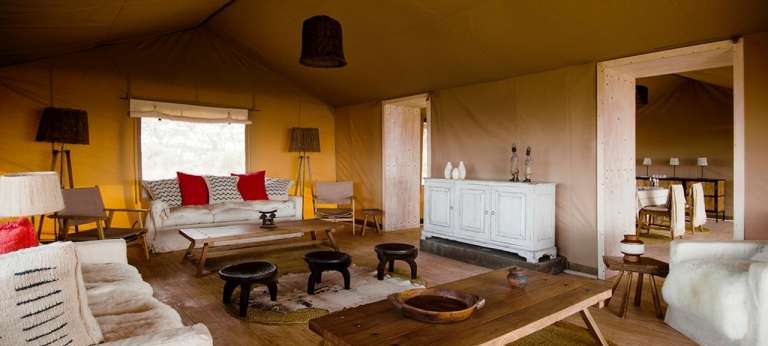 Enjoy more of the wildebeest migrating
Drive to the Serengeti National Park and enjoy watching the great wildebeest migration. Stay in the Roving Bushtops lodge located in Central Serengeti for three nights with all your meals included.
This tented camp is situated just outside of the Seronera circuit allowing some private game viewing but in reach of the world-famous Seronera area - famous for its large concentration of cats and resident wildlife due to its abundance of water in the many rivers. Additionally, the tented suites cater for honeymooners with private bush dinners, small groups, and families.
Experience guided wildlife viewing, bird watching and nature walks in the central Serengeti, while balloon safaris are a romantic and evocative way of experiencing the wilderness of East Africa. This affords you a unique perspective as you silently fly over the plains.
Meals: All meals
Drinks: Included (Local Brands)
Transport: Included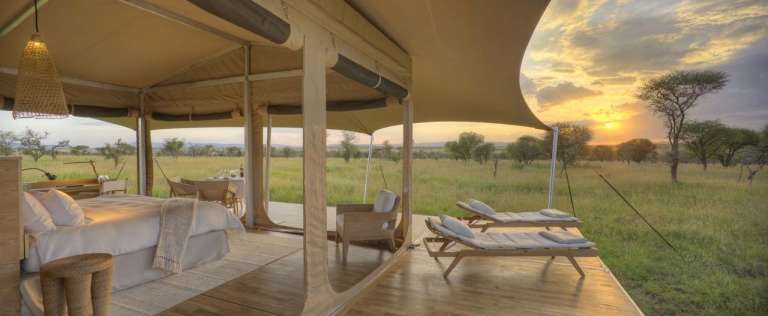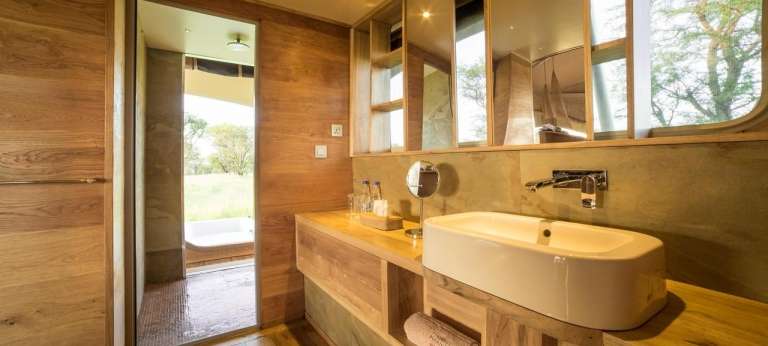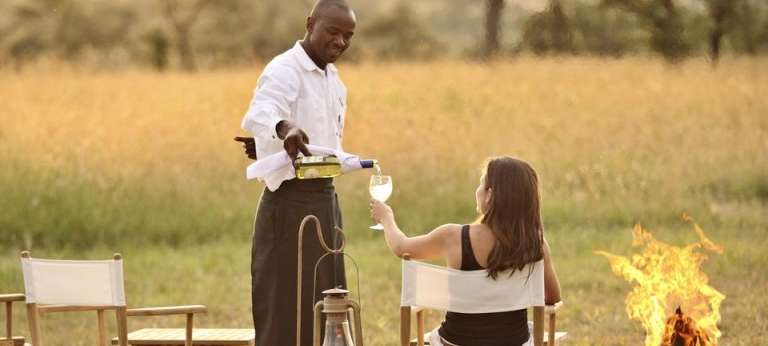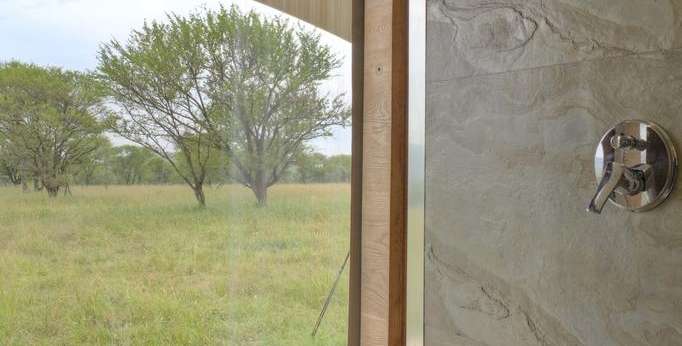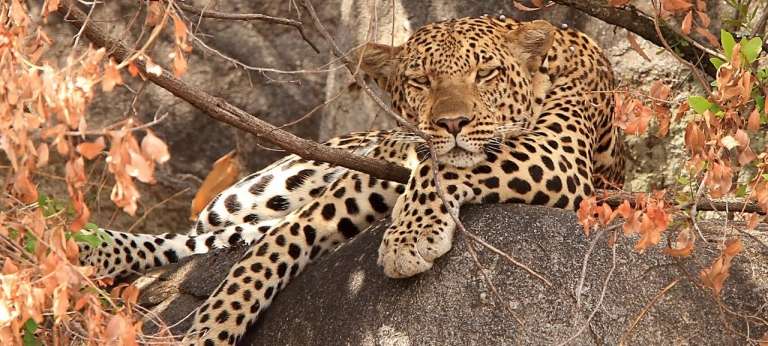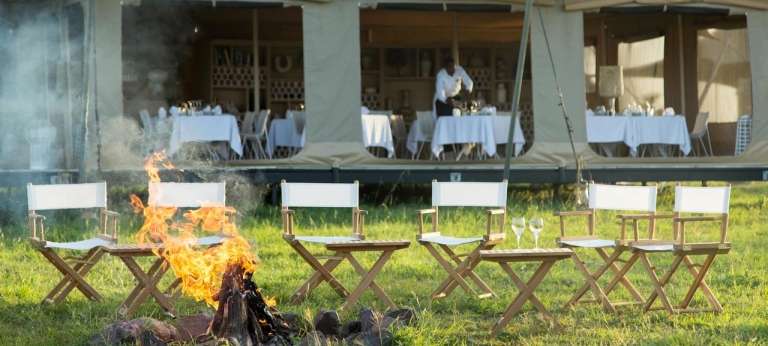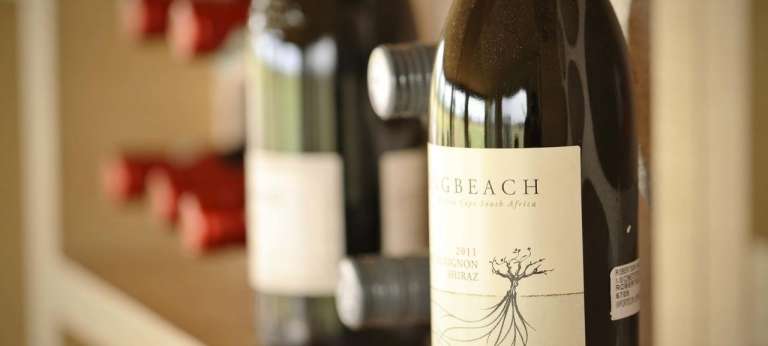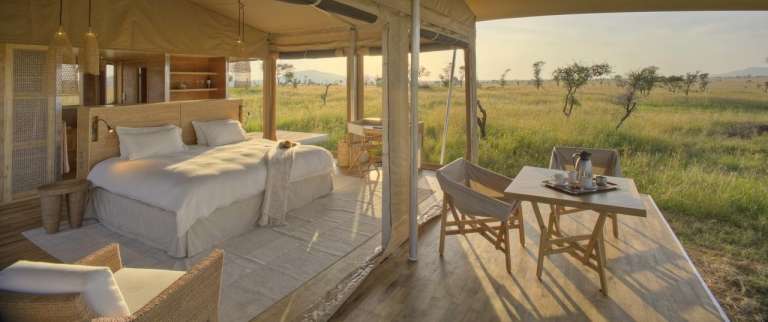 Your Tanzania migration safari ends
Unfortunately, all good things come to an end. You'll be transported to the Seronera Airstrip for a scheduled flight back to Kilimanjaro International Airport [JRO] to catch your connecting flight back home.