By November the herds have generally begun moving out of the Masai Mara and by December they are usually spread out on the eastern and southern plains of the Serengeti. Wildebeest continue to move south, and some leave the confines of the unfenced national park into the Ndutu and Ngorongoro Conservation Areas.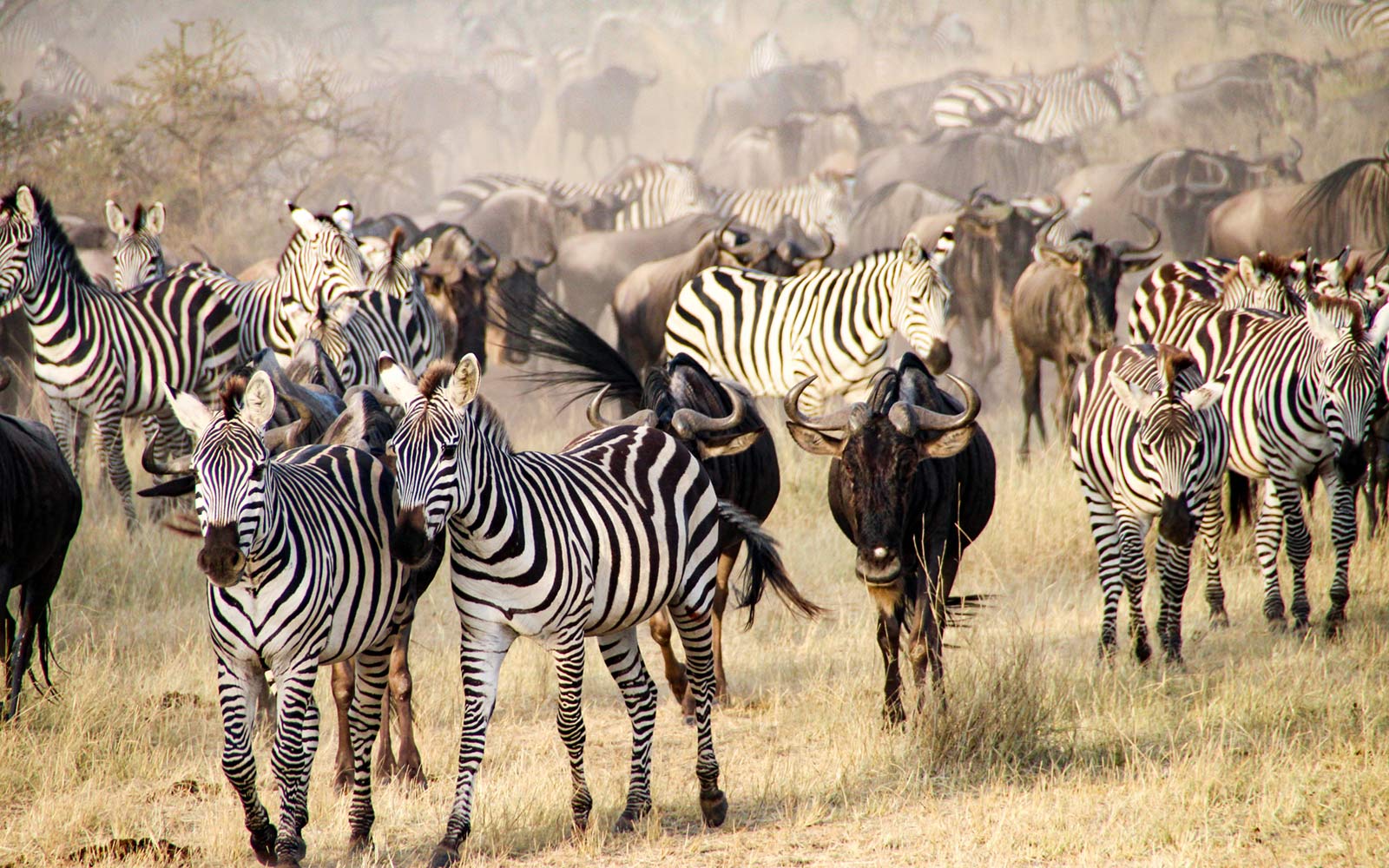 Toward the end of January or in February, all the wildebeest that will give birth that year do so within two weeks of one another. Needless to say, it is an incredible sight to behold and of course, predators take full advantage of easy prey during the calving season. This is a rewarding time to travel to East Africa - summer rains have transformed the landscape into a green paradise, there are all kinds of baby animals everywhere, fewer travellers and rates are lower.
The wildebeest herds enjoy the Serengeti's 'green season' and continue grazing for some time. Around April they begin to gather together and start travelling north into central and western Serengeti. By May, wildebeest have amassed into herds of up to 40 kilometres / 25 miles in length and are steadily moving north.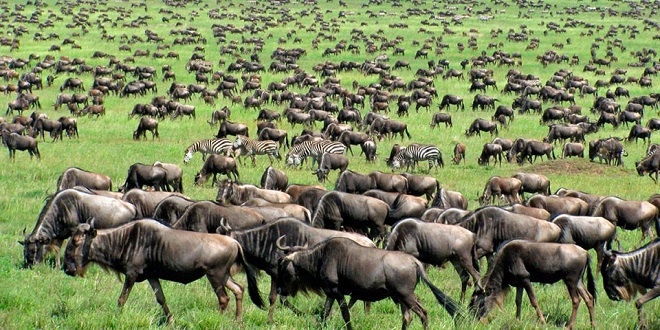 It's important to note that all of the above timelines are based on historical data. Because movement is propelled by rainfall (which changes from year to year) you can't predict too far in advance exactly when calving will begin and when the herd will arrive in various locations.
Serengeti is famous for its excellent selection of mobile camps - these camps move up to three times a year allowing you to always be close to the herd, whenever it may be. We know that each camp offers a unique experience and atmosphere. It's our job and our pleasure to give you independent advice and match you with the perfect lodges and itineraries. Here are five lodges/camps that move close to herds during the calving season!
Ndutu Safari Lodge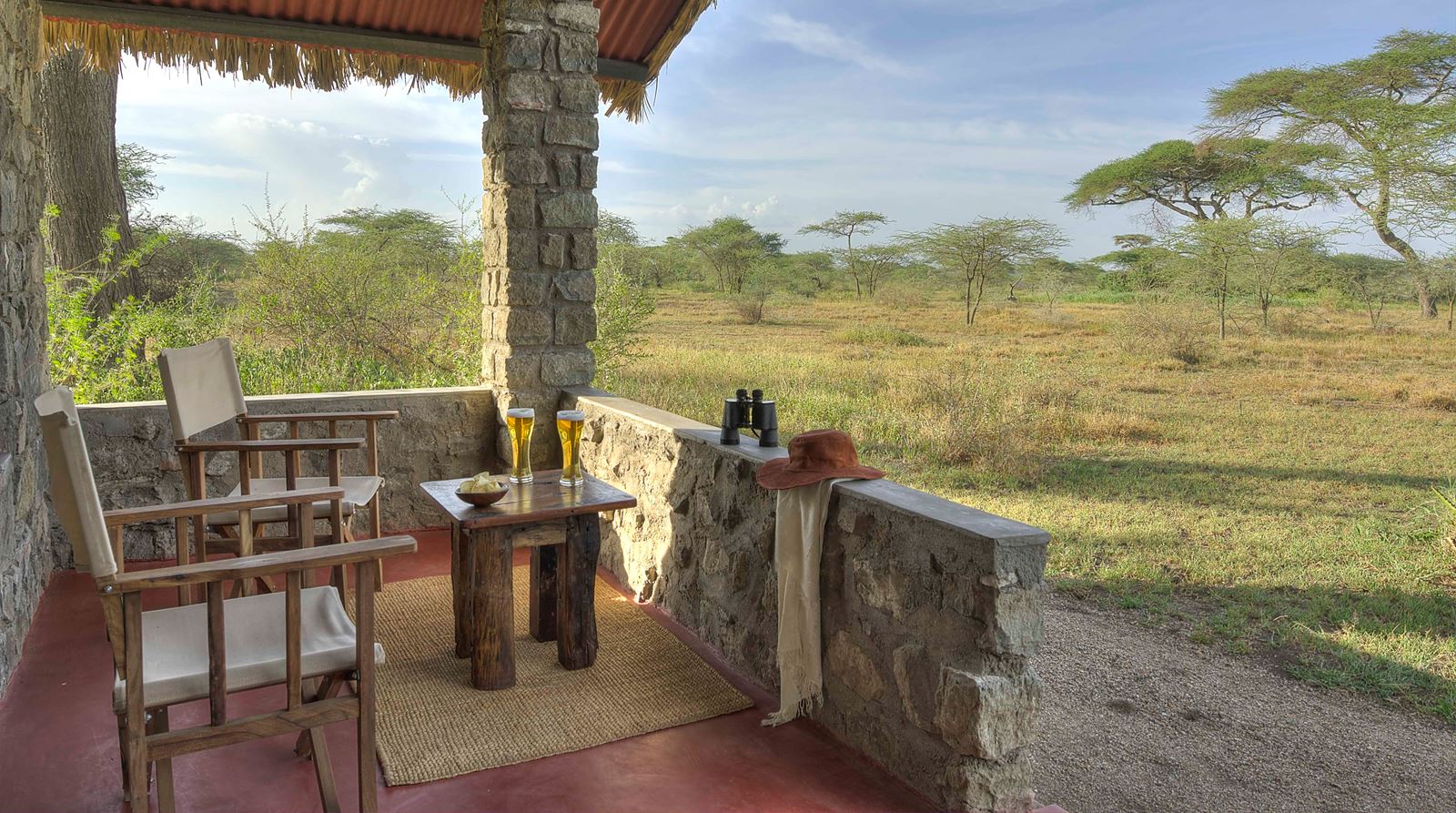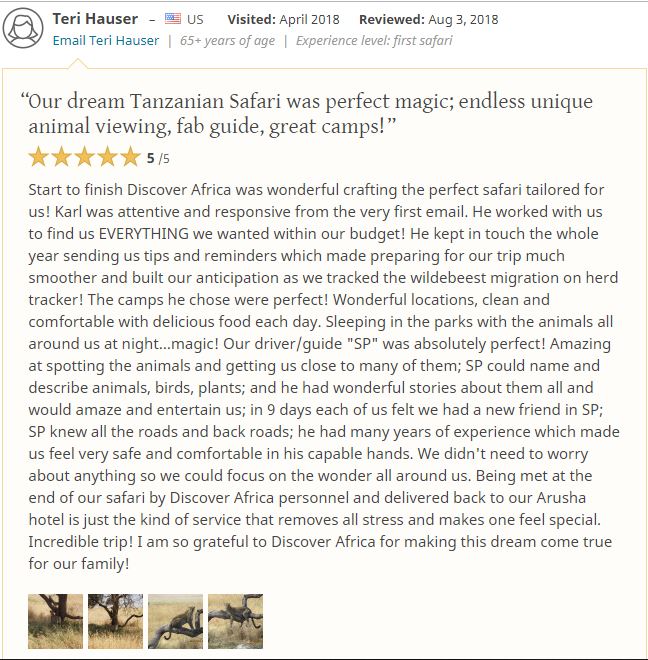 Lemala Ndutu Tented Camp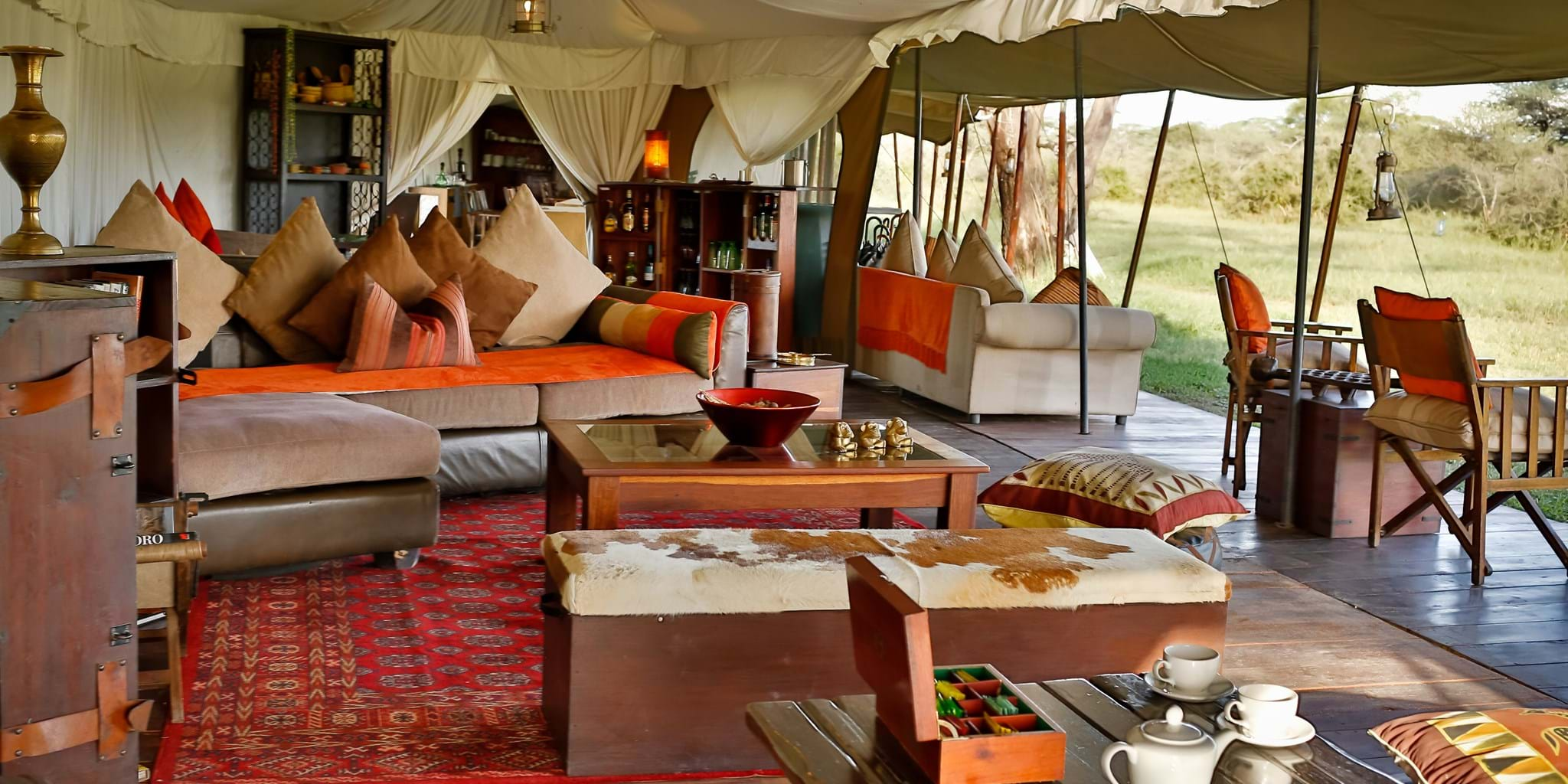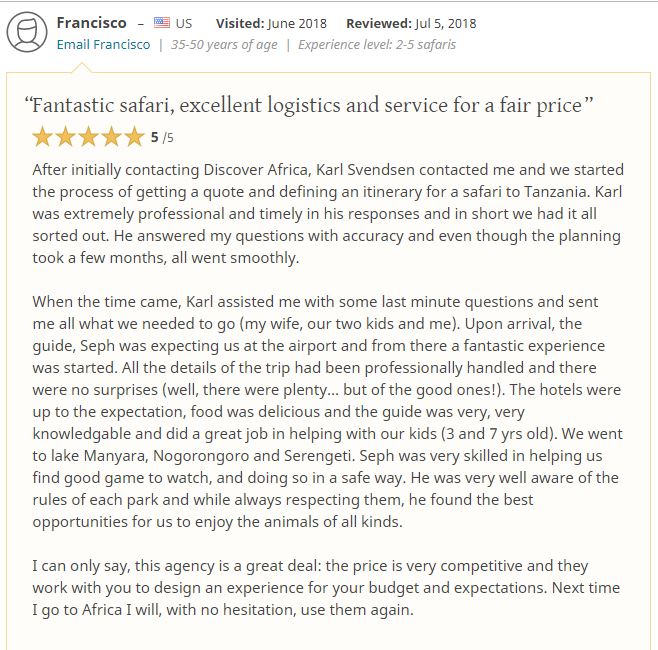 Kusini Camp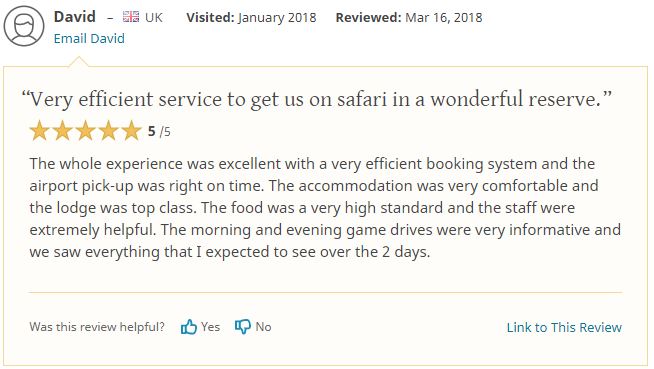 Lake Masek Luxury Tented Camp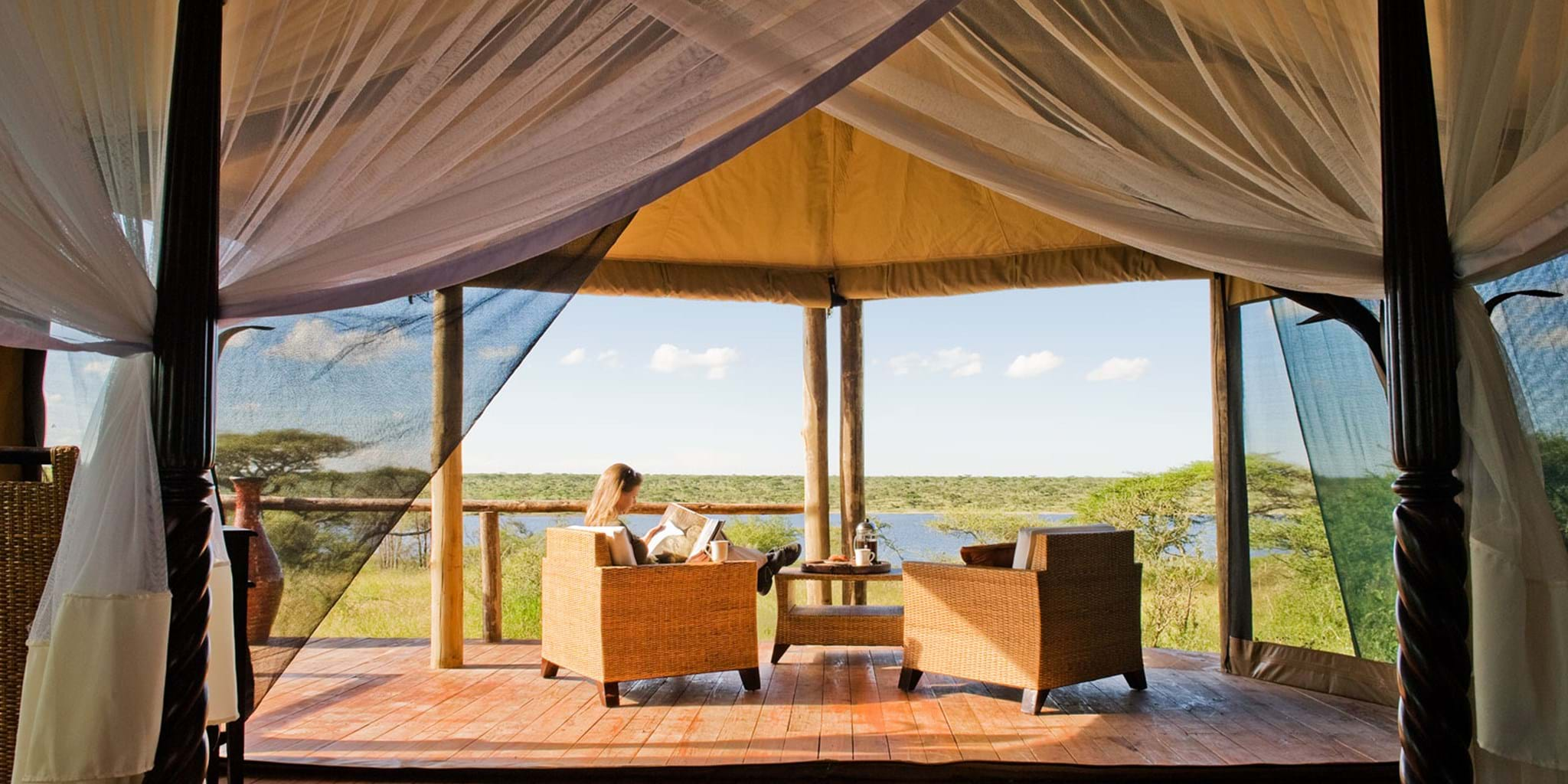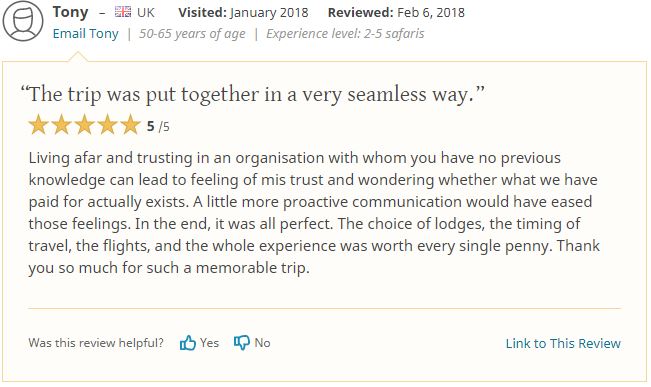 Ndutu Wilderness Camp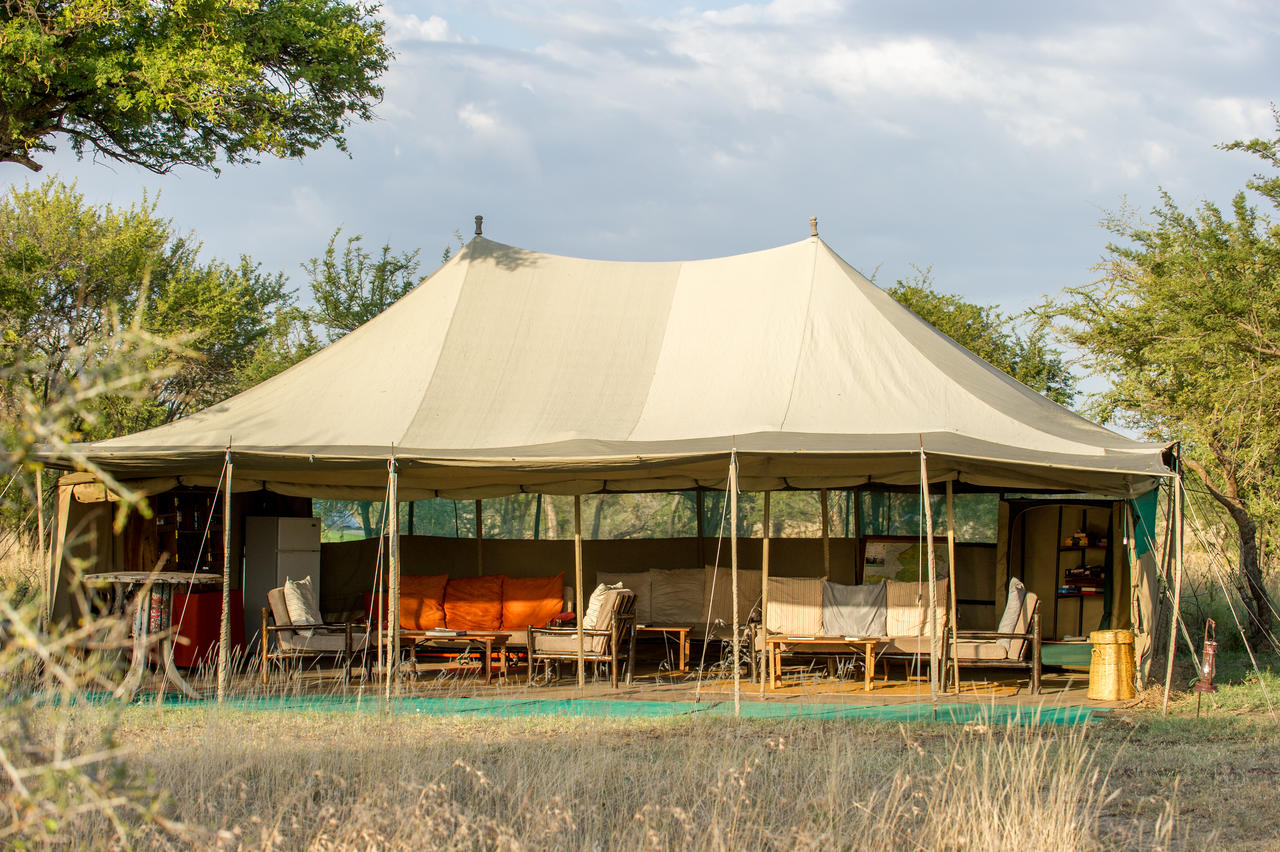 November to May is considered low season in Africa so you can get away with booking just a few months in advance. We recommend booking at least three to four months ahead of travel to give yourself plenty of time to consult with an Africa Safari Expert and ensure you get the best value!

---