As a wedding location, the Cape Winelands has everything going for it. Dramatic mountains, streams of lush vineyards, lovely weather and a host of simply exquisite venues. We've made it easy for you to scope out the cream of the crop, featuring SA Weddings' top pick of best wedding venues in Cape Town's Winelands.
SA Weddings online editor Jana van der Spuy shared her personal favourites of top Cape Winelands wedding venues with us, and here they are:
Lanzerac Hotel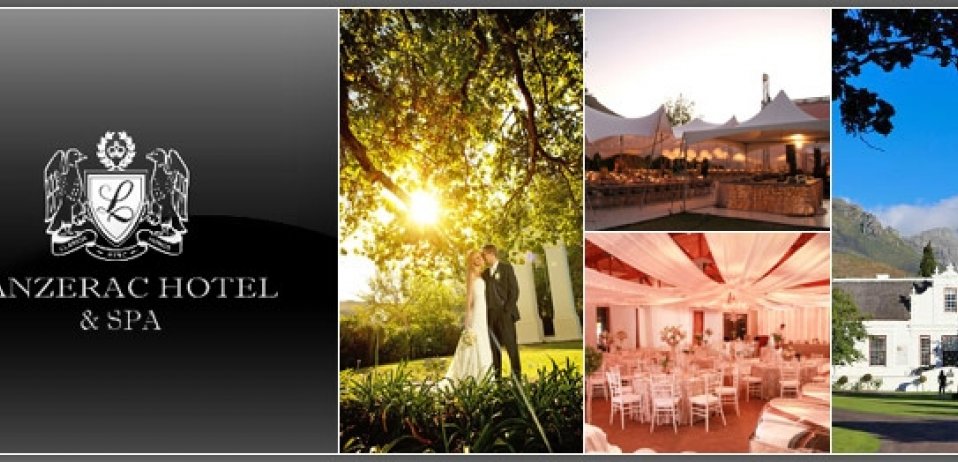 Nestled in the greenery of the Jonkershoek vineyards in Stellenbosch, Lanzerac Hotel is a Cape Winelands wedding venue that oozes old-world luxury with its architectural Cape Dutch character.
One of the three air-conditioned available venues is Lanzerac's 300-year-old Manor House. Behind the Manor House lies a lush open lawn that can accommodate up to 400 people. Apart from being surrounded by exquisite winelands, the panoramic views of the Stellenbosch and Helderberg mountains add another element of grand natural beauty to the occasion.
If you have your heart set on an outdoor wedding, then accommodating those 400 guests under a marquee won't be a problem. If you envisage an elegant indoor wedding, the venue capacity seats 130.
Lanzerac Review
"We held our wedding here. We stayed in the presidential suite and used the private garden for the ceremony. We fell in love with Lanzerac as soon as we drove through the gate - it really is the most perfect place to exchange vows!" - Trip Advisor Review
Kleine Zalze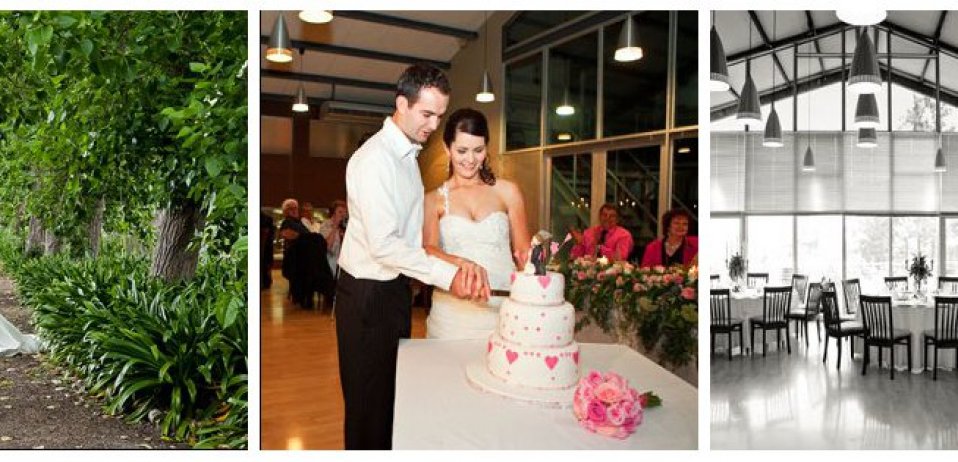 Rolling lawns, lush gardens, al fresco wedding ceremonies and a gorgeous setting for your photographer's lens to fall in love with. Kleine Zalze's indoor venue is perfect for your reception and party with a view into the estate's barrel cellar and out over the perfectly manicured golf course.
The venue's laminated flooring means you won't have to worry about hiring a dance floor, and its air conditioning will ensure your guests feel fresh and comfortable.
If your guests are looking to stay the night and witness the first African sunrise after exchanging your everlasting vows, the Kleine Zalze Lodge offers 47 rooms in 4 star Country House style, topped off with sweeping views of the Stellenbosch and Helderberg Mountains, as well as the estate's neat vineyards.
A stunning choice and definitely one of the best wedding venues Cape Town winelands has to offer, accommodating intimate weddings of up to 100 guests. Various locations around Kleine Zalze can be used to host your wedding ceremony. The pond area can seat 100 guests, the Vintage Barrel Area can seat 80 guests and the Pool Area can accommodate 50 guests. The indoor reception area has space for 100 guests who can enjoy a buffet or set menu, depending on how many you're expecting.
Kleine Zalze Review
"Kleine Zalze is the best. The location, the venue and the sights - they are simply the best. Our room was extremely luxurious and the food was excellent." - Trip Advisor Review
Lothian Vineyards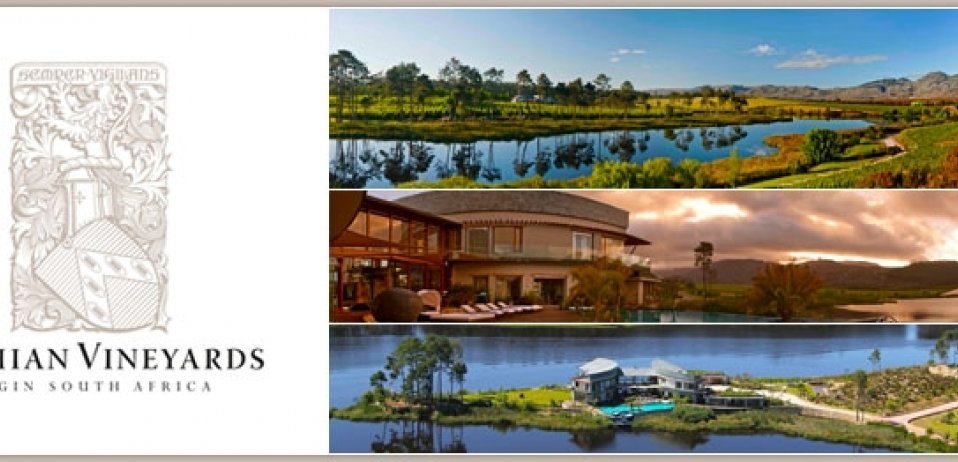 Lothian Vineyards is an Elgin Valley venue of stretching lawns, gracious vineyards and natural Cape wilderness beauty. The vineyard is home to Lothian House which makes for an absolutely gorgeous wedding venue, and provides accommodation for your guests if they wish to spend a romantic night in the Cape Winelands.
The Cape Winelands is a truly picturesque setting and Lothian House is blessed with a variety of great spaces that showcase this beauty. Your vows and photographs can be shared with the area's lush lawns, rolling vineyards, protea fields, fruit orchards or the gentle curve of the Palmiet River as it flows into the nearby sparkling blue Peninsula Lake. Its versatile locations make it one of the best Cape Winelands wedding venues.
With capacity to entertain 80 wedding guests, Lothian Vineyards is charming, elegant and without a doubt a memorable location for a stunning wedding.
Lothian Review
"I love Lothian House because it is such a unique venue. It's one of those rare places where the bride and groom always come back and comment about the calm sense of luxury they felt." - Jana van der Spuy
Towerbosch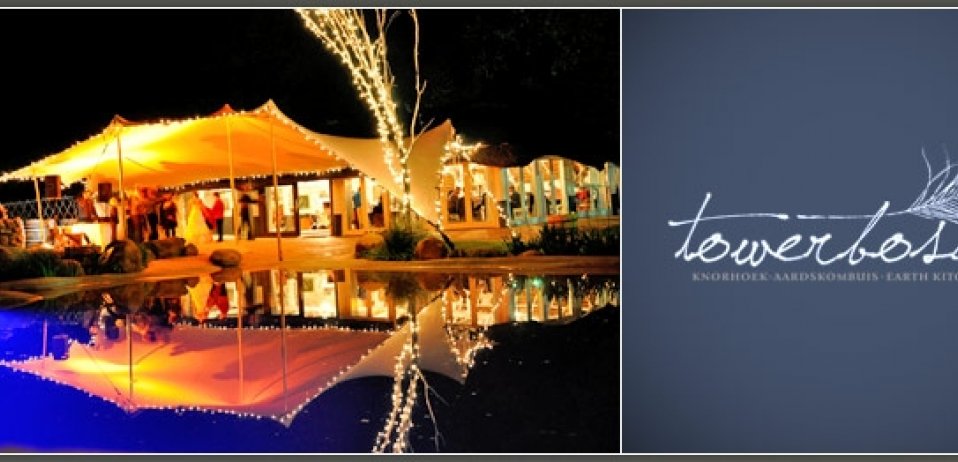 Towerbosch is a down-to-earth, charming venue with heaps of eclectic character. Surrounded by trees, and their shady canopy, on Knorhoek Wine Estate, this space offers brides a warm, earthy ambience reflected in its magical, imaginative décor. When you enter the venue, look up. You'll see a simply gorgeous ceiling chandelier installation made from farm twigs painted white and draped with vintage treasures, old crockery and family trinkets. The creative touch of acclaimed designer, Neil Stemmet, sees a space made exceptionally beautiful so that it doesn't cost Daddy's Beemer to hire wedding decorations.
With capacity for either an intimate wedding with few guests, or one with over 100, this spot is a bridal couple's dream, perched on the curve of a mountain stream. One of the most inspired wedding venues Cape Town winelands proudly offers. Nature, vows and character... bridal bliss.
Towerbosch Review
"The scenery is magnificent and the food so tasty. The venue is wonderful with a huge lawn, swings and pool. It's so peaceful under the trees." - Trip Advisor Review
Nantes Estate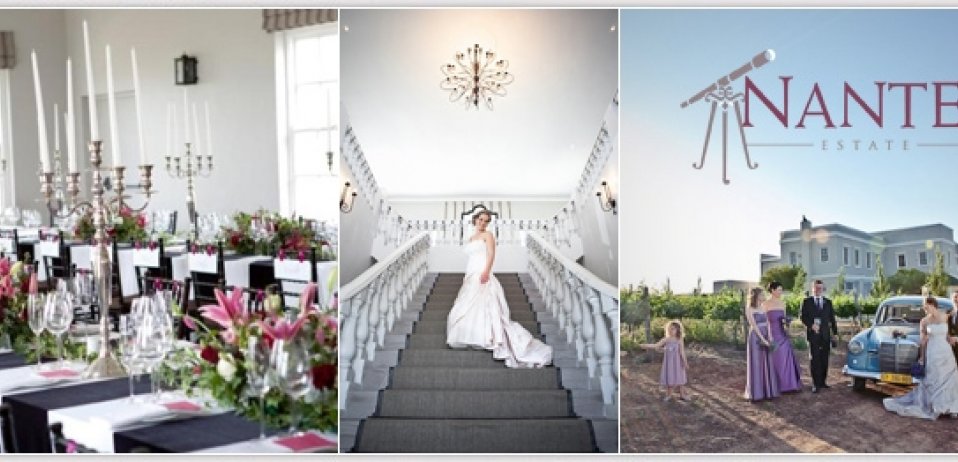 Nantes Estate is the pearl of the Paarl Valley. It should therefore come as no surprise that it is also one of the most elegant Cape Winelands wedding venues. Its newly renovated function venue is ideal for statement weddings within the beautiful vineyards, the dramatic Drakenstein Mountains its backdrop. The venue is frosted in fine, grand detail, giving off an air of classic elegance.
Nantes Estate strives to breathe the essence of Paarl's old European 1687 style in through its doors with characteristics that are rare, fine, admirable, and valuable.
This unique, air conditioned venue offers seating for up to 220 guests if you go for a banquet style wedding. If you opt for a dinner and dancing type wedding, there is available seating for 180 guests. The venue's swimming pool area acts as a perfect setting for pre-dinner drinks while you and your hubby glide off on a magical photo shoot.
Nantes Review
"I find that Nantes is one of the area's most peaceful places. It just has a serene ambience about it and its natural beauty makes for a luxurious backdrop where the bridal couple can host their wedding and reception. Its a very modern establishment with lovely touches of that old-world charm we love. I simply adore their big staircases and large mirrors." - Jana van der Spuy
---