Greater Kruger region safaris, tours & holiday packages
Centred on the world-famous Kruger National Park, the Greater Limpopo Transfrontier Park spans three countries and is abutted by several prestigious private game reserves
Extending across 35,000 square kilometres, the Great Limpopo Transfrontier Park was created in 2001 when South Africa, Mozambique, and Zimbabwe signed a memorandum of understanding amalgamating the Kruger National Park with the cross-border Limpopo and Gonarezhou National Parks.
The transfrontier park also unofficially incorporates several small and exclusive private reserves that run along the Kruger's western border, unimpeded by fences, which were taken down in the 1990s. More than 160 mammal species have been recorded, including all the Big Five, and the protected area supports the largest extant populations of white and black rhino.
Popular Kruger National Park (Greater Region) safaris
These popular itineraries can be customised to match your budget and travel dates
Steve Conradie says
"Kruger was the first game reserve I visited, and it remains one of my firm favourites. For first-time visitors, a recommended approach is to start with a few days of relaxed, self-drive exploration, followed by a night or two of more intensive game viewing at a private game reserve."
More on Kruger National Park (Greater Region) holidays
The main tourist focus is the Kruger itself. Founded in the 19th century, this vast national park extends for 350 kilometres from north to south and spans two provinces, i.e. Limpopo and Mpumalanga. It is better suited to affordable self-drive exploration than any other African destination, thanks to its extensive network of good tar roads and inexpensive rest camps. These are mainly concentrated in the park's southern third, within Mpumalanga, about four hours' drive east of Gauteng and OR Tambo International Airport.
At the opposite end of the cost, the scale is the bloc of private reserves along the Kruger's western border. These include such exclusive upmarket bush retreats as MalaMala, Londolozi, Singita and Sabi Sabi, which host a concentrated, all-inclusive safari experience in open 4x4s manned by knowledgeable guides and trackers. Rather less well developed are the transfrontier park's Zimbabwean and Mozambican components. However, the recently opened Giriyondo border post does allow direct road access to Limpopo National Park, which has one small private camp offering canoeing and foot safaris.
Kruger National Park (Greater Region) Map
Kruger National Park (Greater Region)'s location on Google Maps

Frequently Asked Questions about Kruger National Park (Greater Region)
What vaccinations should I get?
This is all dependant on the countries that you will be visitng and due to the status of certain vaccinations changing at times, please consult our experts before getting vaccines. go there.
Is it okay to drink the water?
In some parts of Southern Africa it is safe to drink the tap water, however it is highly recommended to stick to bottled water (mostly supplied) during your trip as even drinkable African water is completely different in taste and… go there.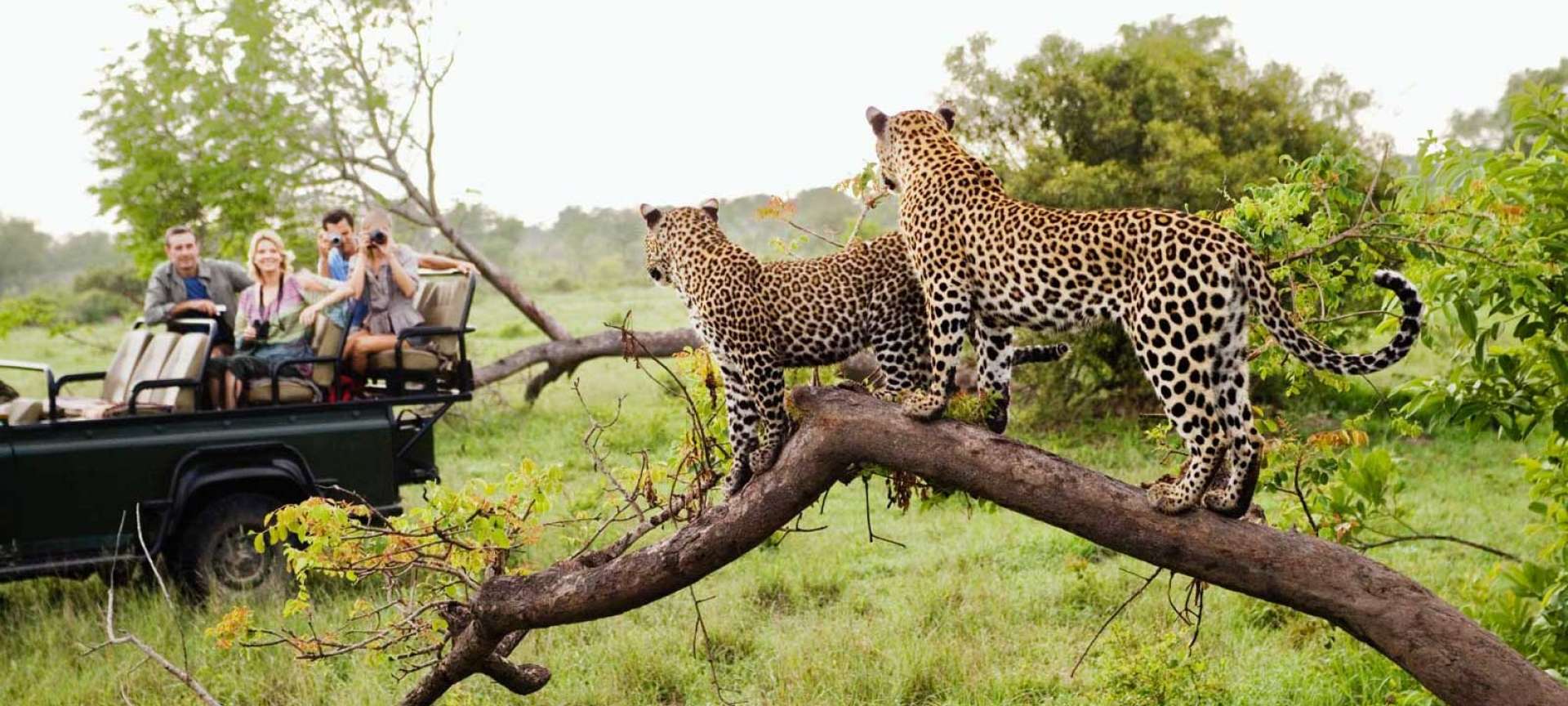 Reviews on our Kruger National Park (Greater Region) safaris
Living afar and trusting in an organisation with whom you have no previous knowledge can lead to feeling of mistrust and wondering whether what we have paid for actually exists. A little more proactive communication would have eased those…
Tony Russell
Planning the trip was managed extremely well especially since travel was at a busy time of year and not much notice was given. All communication was by email, and was responded to promptly and efficiently. Different options were provided…
Suzanne McKeen
They delivered on all promises timely and accurately! Matthys was our agent and he was wonderful about communicating with us. We had never done a trip like this before and we're nervous about traveling so far from home. Also my wife had…
Ron
Everyone was so helpful in making the arrangements. The booking people helped in all the questions we had, they were polite and helpful. The tour and lodge were amazing. Everyone was helpful and very interesting to talk to. They made our…
Sheila
We worked with Alice to plan the safari portion of our South Africa trip. Alice was wonderful to work with. She was very helpful with finding two safari locations within our budget. We considered both Botswana and South Africa, and she…
Alyson Esteves
from South Africa
All details were covered, all staff and food excellent, service was perfect - would highly recommend for sure.
Ron
from United States of America