Sun City Resort holidays
South Africa's kingdom of pleasure.
Custom Sun City
Describe your dream trip
We'll source the best value
Book when you're ready
Play on some of the best golf courses in Africa, slip down an exhilarating waterslide or have a fling with Lady Luck.
Some say it's kitsch and completely over the top, but if you're looking for a family holiday destination, you can't go wrong with Sun City. The resort is a flight of fantasy of business magnate Sol Kerzner, the same innovative developer responsible for Atlantis in the Bahamas and Atlantis: The Palm in Dubai. Kids love the water park, the Valley of Waves where they can slip and slide down rides such as the Temple of Courage, a steep 17-metre waterslide. Golfers from all over the country rave about the Gary Player-designed golf course, which is rated as one of the best in Africa. The neighbouring Lost City Golf Course is a bit more challenging, with rocky terrain and a 13th hole guarded by a bask of African Nile crocodiles.
Popular Sun City safaris
These popular itineraries can be customised to match your budget and travel dates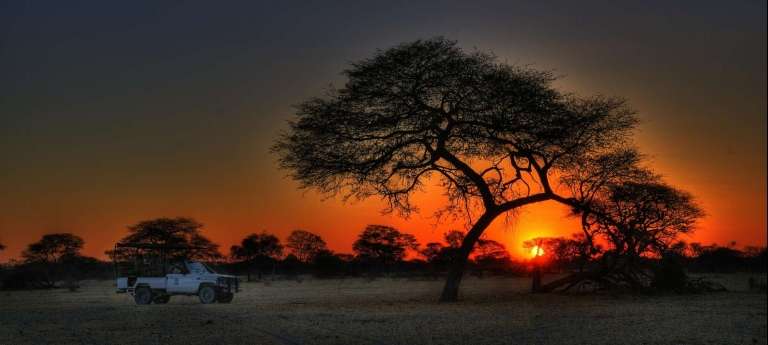 Africa safari adventure will take you to the tip of the African continent
$ 5,570
£ 4,353
R 95,685
€ 4,790
per person
19 days
Carla Lewis-Balden says
"My parents loved visiting Sun City when I was small and I've returned quite a few times. I think they do the best buffet breakfasts in South Africa, from the Cabanas right up to the Palace. The spread is huge and varied, the produce fresh and service is excellent."
More on Sun City holidays
Accommodation at Sun City caters for every budget, from the affordable, family-friendly Cabanas to the lavish African rococo chic of The Palace. In the past, people visited the resort because it was located in one of South Africa's homelands and was not subject to the laws of the National Party, the architects of Apartheid. At Sun City, visitors could indulge in gambling and other adult entertainment banned in South Africa. Today the world-class casino is still a drawcard, but it has taken a back seat since 1996 when gambling was legalised in South Africa.
Instead, the resort focuses on more family-friendly activities and sporting events such as the Nedbank Golf Challenge, Africa's most prestigious golfing tournament. It's also close to Pilanesberg National Park, a Big Five game park, should you want to combine your stay with a game drive. Sun City has also caught the attention of Hollywood. Blended, a romantic comedy starring Drew Barrymore and Adam Sandler was filmed at Sun City in 2013 and is due to be released in 2014.
Sun City Map
Sun City's location on Google Maps

Frequently Asked Questions about Sun City
What vaccinations should I get?
This is all dependant on the countries that you will be visitng and due to the status of certain vaccinations changing at times, please consult our experts before getting vaccines. go there.
Is it okay to drink the water?
In some parts of Southern Africa it is safe to drink the tap water, however it is highly recommended to stick to bottled water (mostly supplied) during your trip as even drinkable African water is completely different in taste and… go there.