Mozambique bordering Zambia, Zimbabwe and South Africa, really is a country of absolute natural splendor, largely credited as being a great destination for anyone just looking to get away and enjoy some sun, sand and surf for a while. The most popular destinations in the country could arguably be Maputo, Tofo and Ponto De Oro, yet the coastal town of Vilanculos is also a popular place for lovers, merrymakers and holiday goers alike.
The town is also considered to be a gateway to the majestic Bazaruto Archipelago and people can travel to and from these amazing island areas by the ancient boats known as Dhows which have their origins within the coasts of Eastern Arabia and East Africa mainly used for merchandise, get a chance to relive those ancient times in Vilanculos.
Three accommodation facilities to consider when staying in Vilanculos
Bahia Mar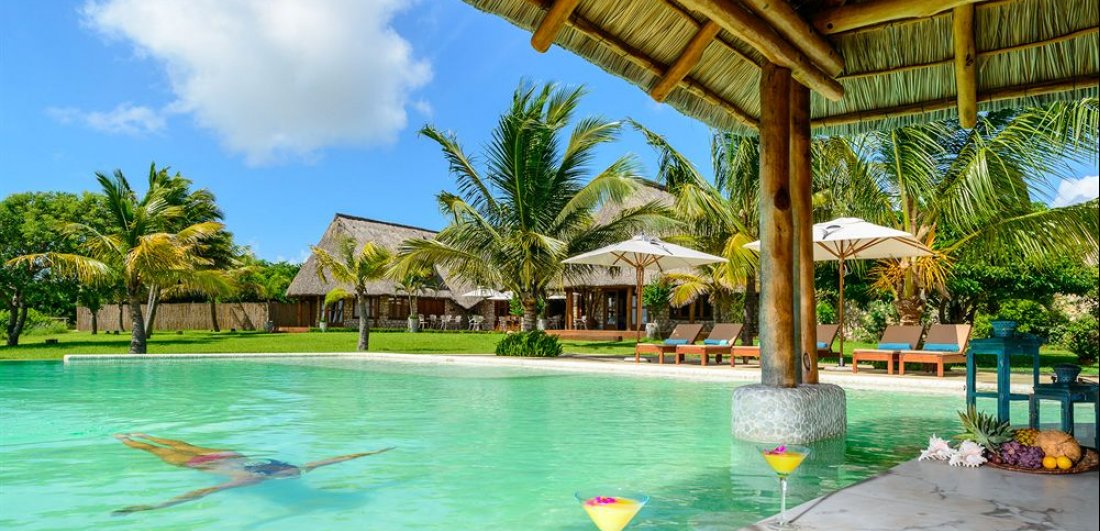 Unwind in this picturesque piece of paradise photo taken from - https://www.mozambiqueaccommodation.co.za/
What's nice about this facility is it hasn't been open for very long so it's still has an air of sparkle about it. The place prides itself in having modern finishes quite unique to the area and it also is within close proximity to untouched world class beaches, for which the whole of the area is famous for. Visit this website for more information.
Marimba Secret Garden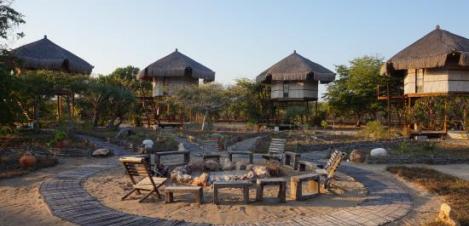 A home away from home is the Marimba Secret Garden photo by - taken from www.TripAdvisor.com
This immensely enchanting location situated just 20km outside of Vilanculos has kept travelers coming back for various reasons and one of these reasons is that when you arrive one is treated to an abundance of nature in a secluded bay surrounded by lush vegetation in a secret garden. The Marimba Secret garden is all about getting away from stressful urban environments so you can unwind before you head back to suburbia. This is the getaway you have been waiting for. Visit this website for more information.
Vila Do Paraíso

Another lazy day in paradise photo taken from - www.mozambique.co.za
This is a great place for those wishing to escape city life and the facility prides itself on having loads of other activities available, including nearby fishing spots and diving and snorkeling places. It also geared for bigger groups and families and the resort boasts luxury villas which sleep roughly six to eight people. There really is a lot to explore, experience and do in and around the town of Vilanculos and this is a great place for anyone wishing to experience this wonderful part of the world in bigger groups or families. Visit their website to find out more information.
Worthwhile activities to consider whilst visiting Vilanculos in Mozambique
Mozambique Horse Safari - Day Tours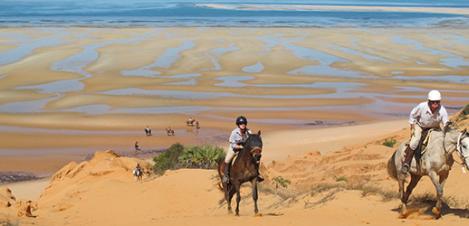 Horseing around the dunes of Vilanculos photo by - www.mozambiquehorsesafari.com
This is definitely a unique experience and one you are unlikely to forget in a hurry, the initiative makes use of somewhere around 104 horses that were rescued and rehabilitated during Zimbabwe's land invasion of 2006. This leading company prides itself in putting together horseback safaris along the coastal areas of Vilanculos coast, Benguerra Island and the Bazaruto Archipelago with some of the most amazing ocean sights and sounds you are likely to experience anywhere. For more information visit their website.
South East Africa Safaris - Vilanculos Canoe Trails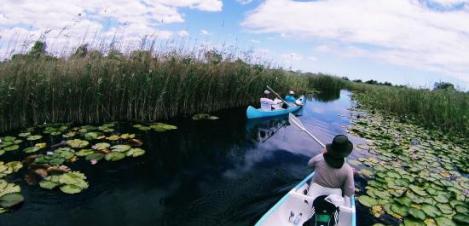 A canoe trip in Vilanculos is considered to be a must photo taken from - www.TripAdvisor.com
A Vilanculos canoe tour takes visitors in the area to various spellbinding locations in the Govuro Wetlands which span for somewhere around 30km past the coastal area leading inland. This amazing part of Vilanculos is also home to wide variety of birdlife, interesting firefly's and various species of water based animals for more information visit them on Facebook.
Odyssea Dive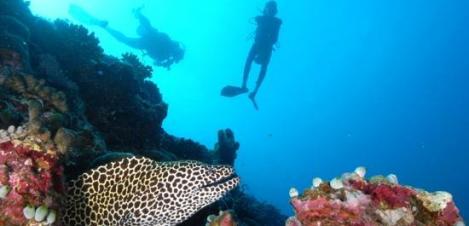 A visit to this iconic part of Mozambique isn't complete with a dive in the blue ocean photo taken from - www.TripAdvisor.com
Many of the coastal areas of Mozambique are blessed with absolutely splendid nature which has become famous the world over for many reasons and a notable one being diving. Many people from all over the globe travel to this part of the world for the abundance of marine life and open spaces. Odyssea Dive will ensure you experience the amazing pastime of diving in glorious crystal blue oceans in no time. For more information visit this website.
---