Victoria Falls: Zambia vs Zimbabwe?
The famed Victoria Falls one of the most sought after travel destinations in Africa due to its size, romance and prime positioning. Tourists flock to the majestic falls year in and year out to get a little taste of the grandiose scale of nature in this part of the world.
For a very long time, the Zimbabwean side of the falls was considered a more ideal base for exploration of the area. However, this is slowly changing. Both countries are sought after destinations for different reasons.
Both countries have opened up a joint visa initiative called the UniVisa, valid for around 40 eligible countries. This gives travelers access to both countries on one visa within a 30 day period and makes it a lot easier to see both sides of the falls.
Below are some subtle differences between the two border countries:
Victoria Falls can be viewed in Zimbabwe all year round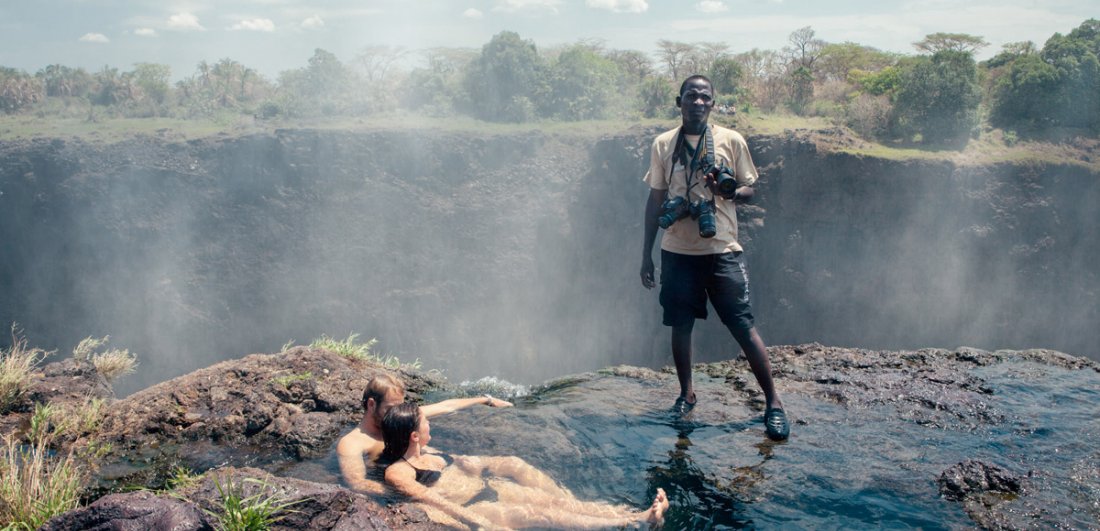 Devil's Pool in Zambia
In Zambia, the majestic falls will not be seen all year round but only during certain times of the year. Around October and November, the waterfall on the Zambian side almost completely dries up, creating an area where one can swim and gaze off the edge, with the help of guides so you don't get pulled over the side and tumble down the treacherous falls. This swimming area is called 'Devil's Pool' and is perfect for brave, dare-devil travellers.
Accommodation and shopping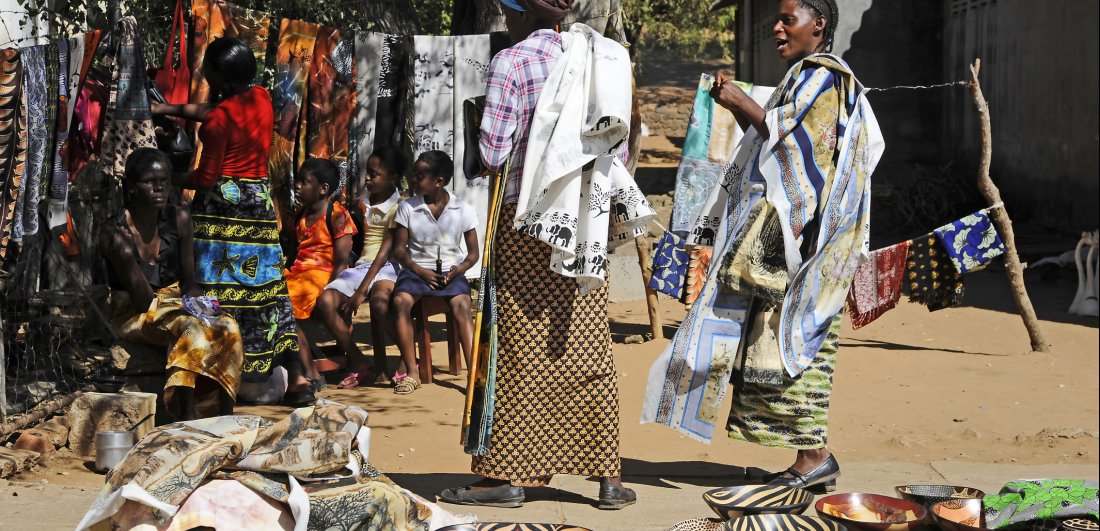 Zimbabwean curio market in Victoria Falls
The Zimbabwe side is more geared around quality established hotels and lodges whilst the Zambian side is for people wanting to stay at quaint riverside tented camps within the heart of nature. The Zimbabwe side is also better for people looking to do some shopping as it is more geared around this kind of curio tourism.
Zimbabwe has more viewpoints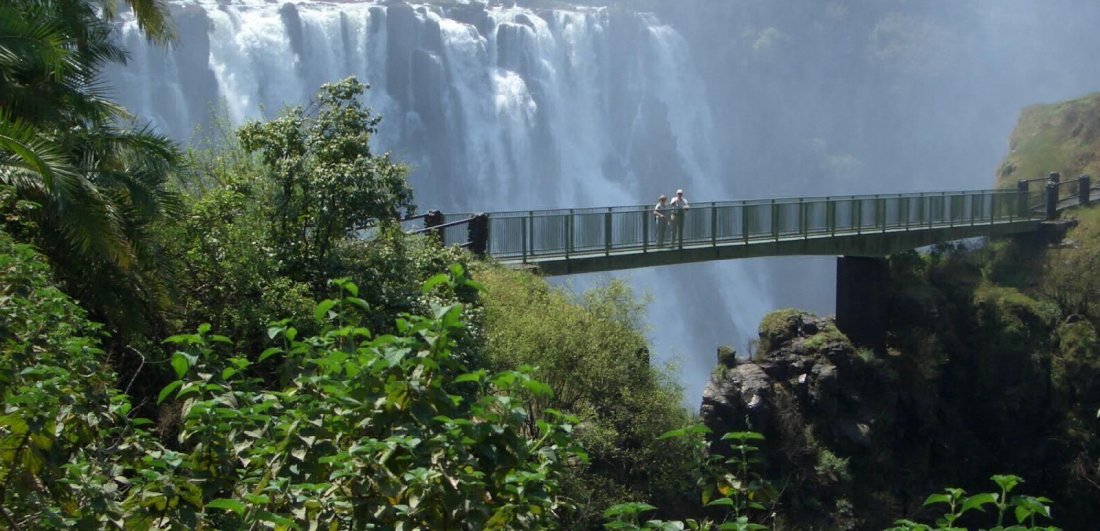 Knife-Edge Bridge
Zimbabwe has more viewing points than the Zambian side including the main falls viewpoints. However, many people say that the Knife-Edge Bridge is a great viewing area on the Zambian side.
Other wildlife areas near both sides of the waterfall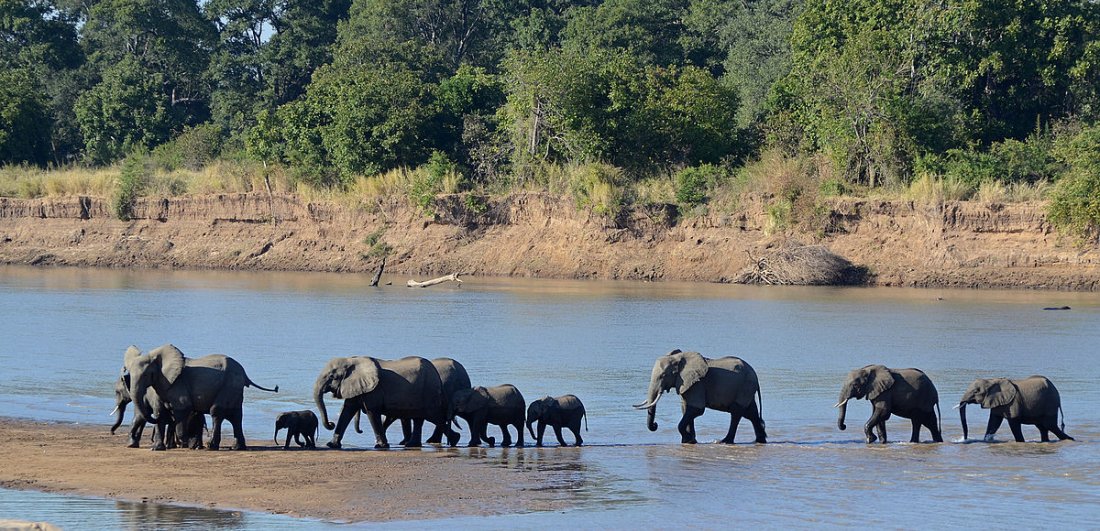 Elephants in the South Luangwa National Park
What's also great about this part of the world is there are other areas in which one can enjoy wildlife and nature in abundance. They include the South Luangwa and Lower Zambezi on the Zambian side of the falls and Hwange and Mana Pools on the Zimbabwean side. Another noteworthy aspect is this part of Africa is also in close proximity to the famed Chobe National park in Botswana and now with the joint visa arrangement visitors can go to all three on the same visa provided one goes only on day trips to Chobe through the Kazungula Borders.
Which one to choose?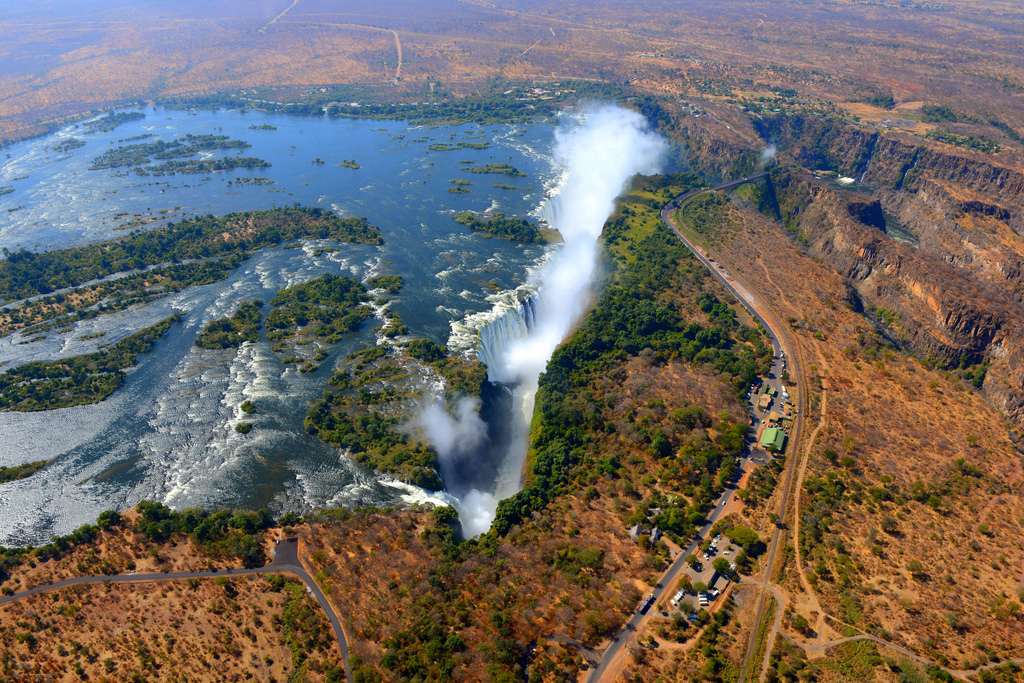 It would seem there really is so much to do and experience on both sides that it would serve one an injustice if you decided to only visit one country whilst in the region instead of both. From the tourism hub of Livingstone on the Zambian side to the old colonial style architecture and world-class hotels and lodges on the Zimbabwe side. Victoria Falls keeps proving that's it a mecca for any traveler and explorer wishing to experience Africa for its spectacular natural wonders and original animals and wildlife.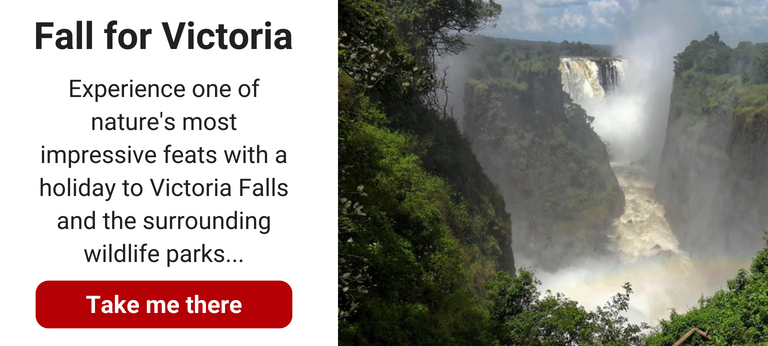 We'll create a fascinating Victoria Falls experience based on your budget. Find out more here.
---