Everyone has a dream to visit Africa some day! Being such a vast continent, amazing landscapes from beaches to mountains, desert to wetlands and everything in between. A variety of cultural, modern cities to towns dating back to yesteryear. Why would you not want to come and discover Africa?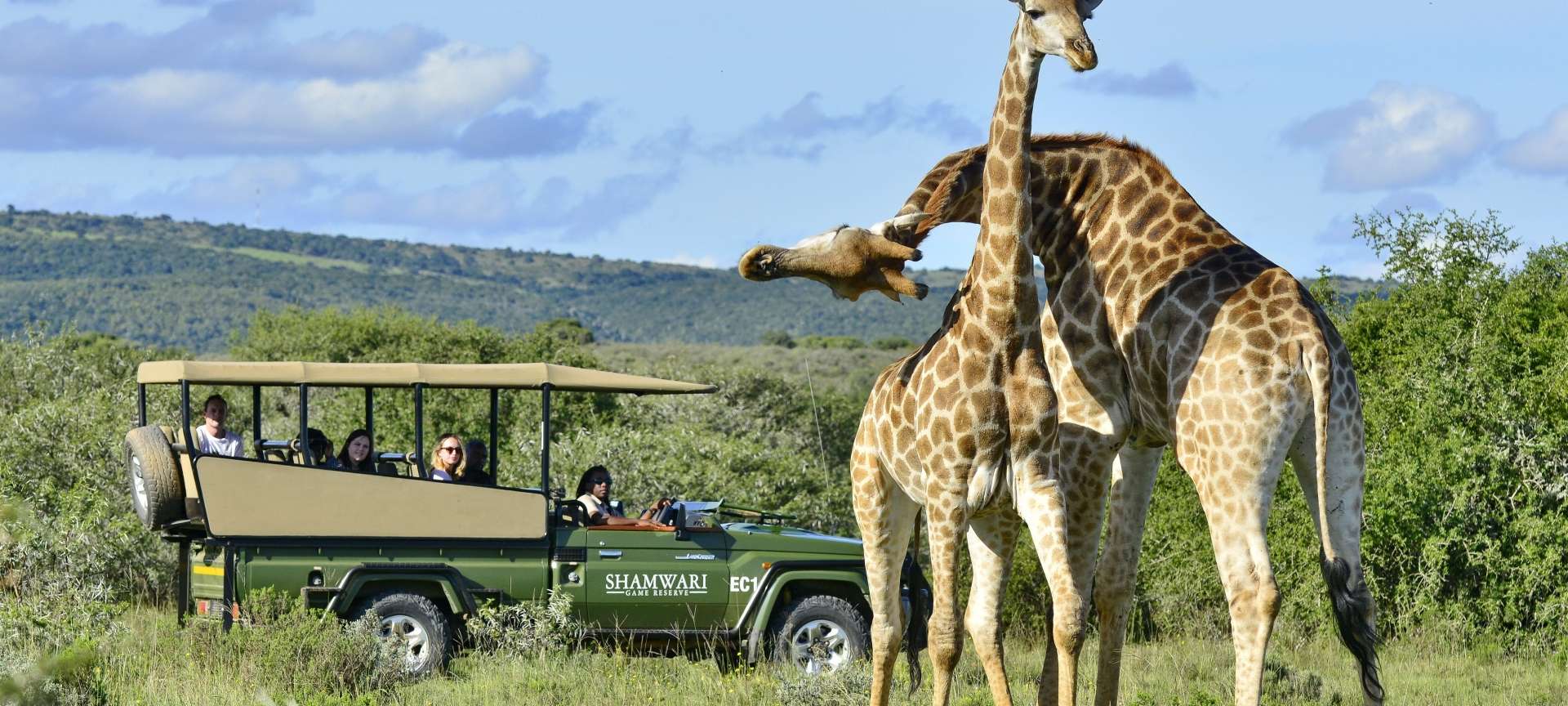 South Africa Safari Game Drive
Here are a few options to include on your bucket list:
Big Five Safari
Africa, the home of the Big five safari. One of the best areas to experience this would be South Africa.
The famous Kruger National Park and Sabi Sands Game Reserve offer some of the best safaris. Big five sightings include elephant, rhino, lion, buffalo and leopard as common when visiting these parks. But there is so much more including cheetah, zebra, giraffe and plenty of sable.
Buffalo sighting on Safari
Another great safari destination in South Africa would be the Madikwe Game Reserve. Known for their Wild Dog packs, this is a great addition to spotting the Big five.
This is also a malaria-free game reserve and is great for travelling with younger children.
Botswana
If you are looking for a variety of game activities while on safari, Botswana is a great opinion. The famous Okavango Delta offers great safaris not only through game drives but also motorboat and mokoro.
Walking safaris would also be an option on the smaller islands in the Delta.
Safari in Botswana​
The Chobe National Park is known for its large herds of Elephants. Game drives are enjoyed through the park, but you can also hop on a boat for a cruise along the Chobe River. Sunsets are amazing while out on the river!
Namibia
The land of desert, sand and culture. Known for its large sand dunes, this is definitely a country for the adventurous.
Quad biking through the desert or climbing Big Daddy in Sossusvlei. Standing at a whopping 325m, you deserve the bragging rights when reaching the top. But also so rewarding with the most spectacular views of Dead Vlei, a white pan will with fossils of camelthorn trees.

Namibia Safari | Namib Desert Scenic flight ​
Travelling north, you would be able to meet some Himba tribes. They are considered the last semi-nomadic people of Namibia.
Known for their red skin tone, which is achieved from applying crushed red ochre mixed with butter and fat. Women would apply this to their skin each morning.
The Great Migration
The Great Wildebeest Migration. National Geographic has documented the annual migration of more than 1.5 million wildebeests as they migrate in an enormous loop each year.
But seeing is believing! The herds mainly stay within the Serengeti in Tanzania for most of the migration. They move in a circular route in search of greener pastures.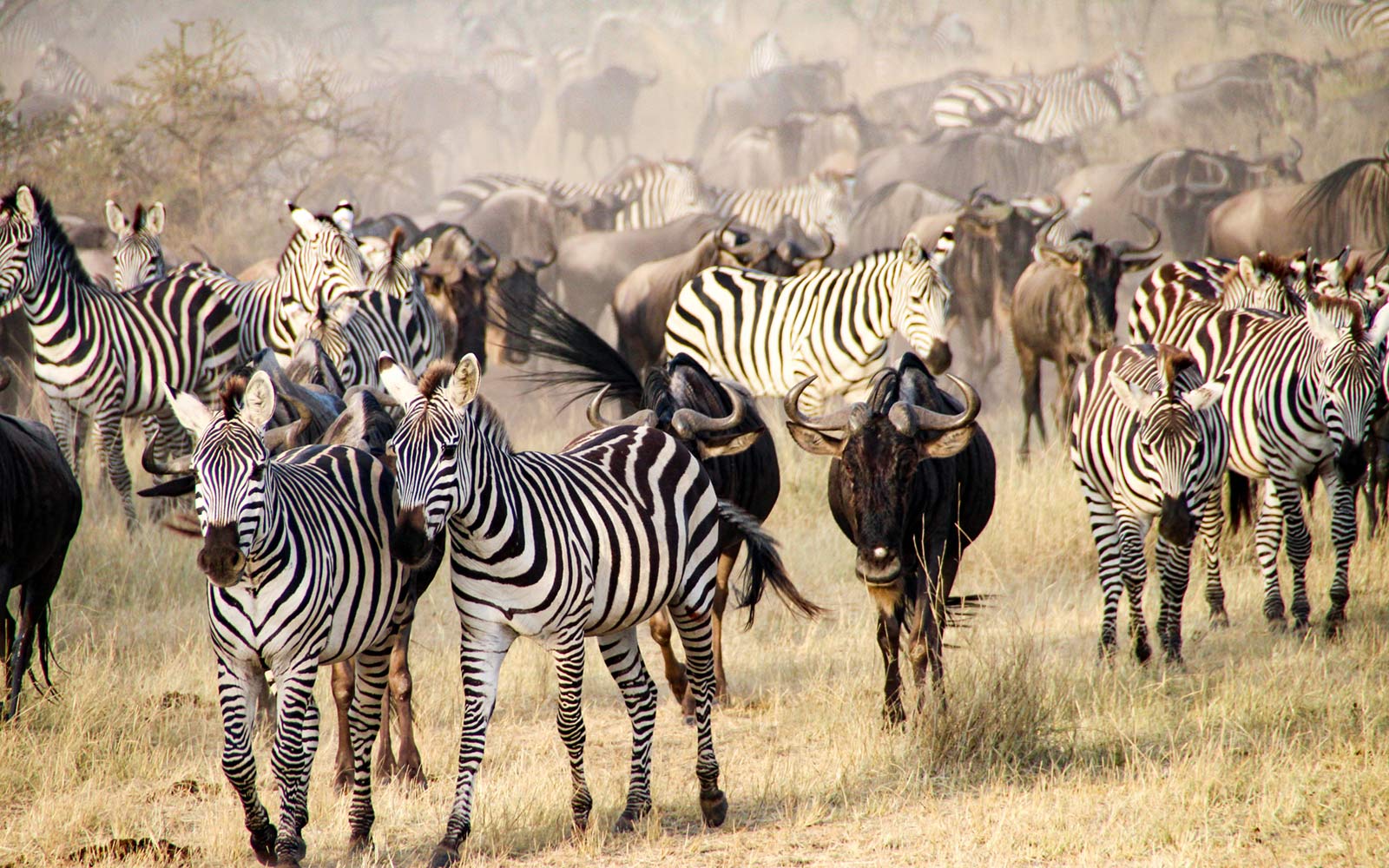 Wildebeest Migration, the great migration safari
From about August the herds cross the Mara River to the Masai Mara in Kenya. These river crossings are rather exciting as only the strong survive. Not only do they fall victim to the river currents, but crocodiles also lurk around. By October, the herds start to move back into the Serengeti from the Masai Mara and they continue their loop through the Serengeti.
This is a great all year round event and can be combined with a visit to other parks in both Kenya and Tanzania.
Gorilla Trekking
Mountain gorillas can only be found in 3 countries in East Africa, including Uganda, Rwanda and the Republic of Congo. The most popular would be Uganda followed closely by Rwanda.
Gorilla trekking is not like any other safari. It calls for a little more planning and a little more effort. The only way to reach the Gorilla families would be to hike through the forests.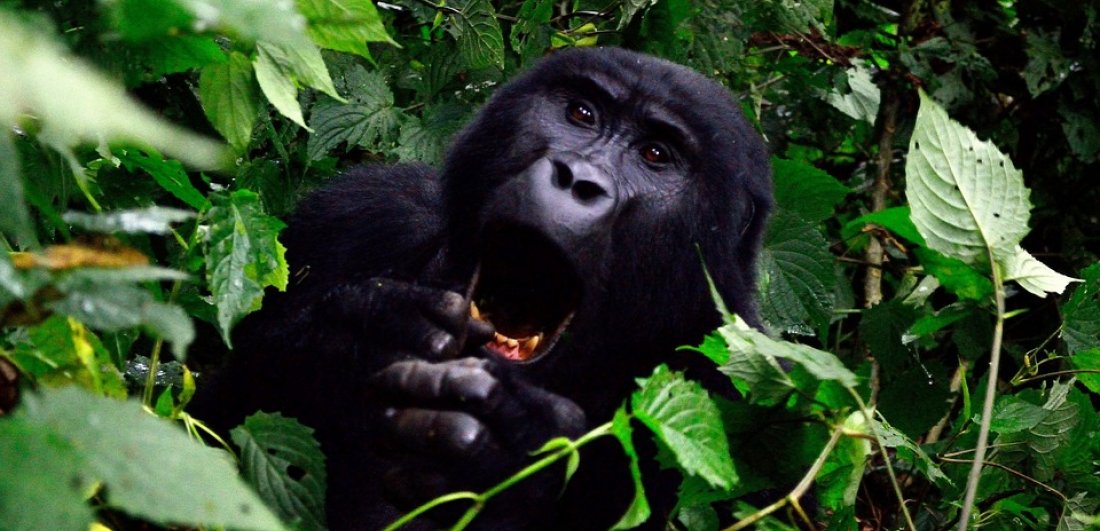 Gorilla Trekking Safari
But so worth it! Seeing these creatures up close and personal in their natural environment going about their business. is like nothing else.
Africa has so much more to offer than these, but this would be a great start to your bucket list. Why wait, start planning your trip today with Discover Africa Safaris. And we would be glad to assist in making your dreams a reality!
---