Lemala Kuria Hills Lodge
Serengeti National Park, Tanzania
Make Lemala Kuria Hills Lodge part of your safari from
USD 541
Show price in
USD $ 541
GBP £ 414
ZAR R 7,573
EUR € 477
per person per night
Lemala Kuria Hills Lodge is remotely located in the Wogakuria Hills of the Northern Serengeti. A scenic region characterized by grassy rolling hills, open woodland and tree-lined watercourses, it is a habitat that attracts wildlife throughout the year. Lemala Kuria Hills is in close proximity to the Mara River on the Serengeti's border with Kenya's Maasai Mara, so is also within the main corridor of the world-famous wildebeest migration between July and October. ​

The lodge offers unrivalled luxury and sophistication, where you can choose to either relax in style or enjoy the Northern Serengeti's excellent game viewing (without the crowds) with our superb guides in open 4x4 vehicles.Large granite boulders and kopjes are the prominent feature of Lemala
Kuria Hills, and each of the 15 spacious, glass-fronted tented suites has been discreetly set amongst the giant rocks to ensure maximum privacy and spectacular views from the open decks. Each suite has an elegant and contemporary design, with comfortable, modern interiors enhanced by authentic African touches. The public areas are dominated by magnificent kopjes, and guests can enjoy the broad views of the grasslands from the bar, sitting and dining areas and swimming pool.
There are several dining options at the lodge or out in the bush, and delicious meals include a choice of starters, main courses, desserts and house drinks. Afternoon tea is served before your game drive, and cocktails at sunset are taken on one of the kopjes with distant views of the Isuria Escarpment in the Maasai Mara. The Melengali Spa is in a separate tent where you can indulge in massages and manicures in a peaceful, natural setting
Karl Svendsen says
""
Stay at Lemala Kuria Hills Lodge on these recommended safaris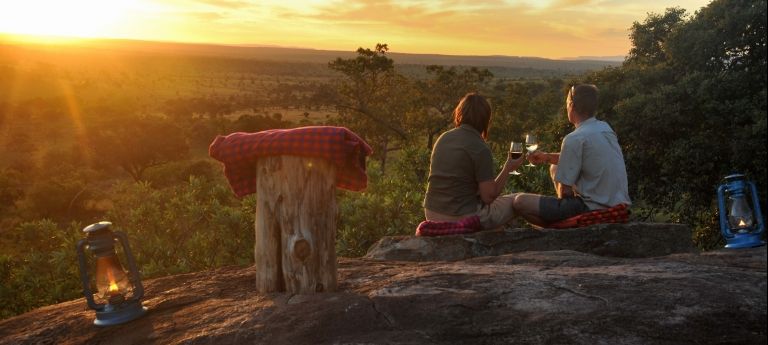 Fly into the northern Serengeti to view the migration on the banks of the Mara River
$ 3,080
£ 2,356
R 42,962
€ 2,713
per person
4 days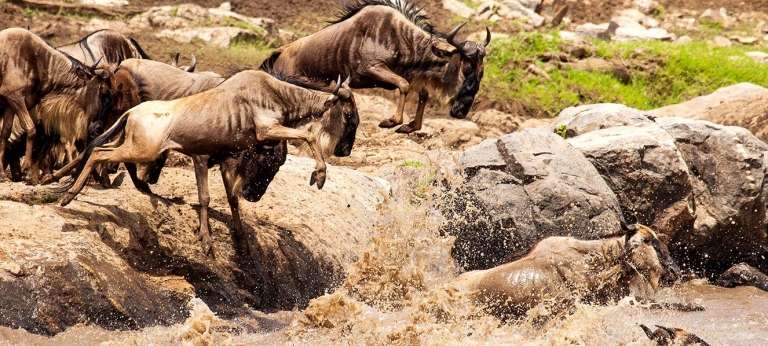 Join HerdTracker on a wildebeest migration safari in the Serengeti National Park's Grumeti region
$ 7,210
£ 5,514
R 100,571
€ 6,351
per person
10 days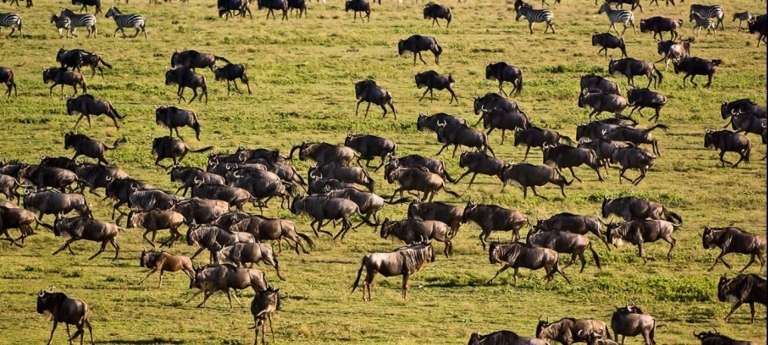 This is the stage on which the greatest wildlife show on earth and plays out, as it is by far the greatest mass movement of land mammals on the entire globe.
$ 9,855
£ 7,537
R 137,466
€ 8,681
per person
9 days
Lemala Kuria Hills Lodge Details
Activities offered at the lodge
Game drives (day)
Game drives (night)
Game walks
Cultural experience
Balloon safaris
Sundowners
Bush dining
Birdwatching
Hiking

Amenities
Bar/Lounge
Dining/Communal Area
Free High-Speed Internet
Free Parking
Kids Activities
Restaurant
Spa Services
Shuttle Bus Service
Suites
Swimming Pool
Barbeque facilities
Library

Included in your stay
Meals: All meals
Drinks: Most drinks (excludes certain spirits and wines)
Activities: 2 safari activities per day

Lemala Kuria Hills Lodge Map
Lemala Kuria Hills Lodge's location in Tanzania on Google Maps