Tropical East Madagascar Tour
With its spectacular rainforests, beaches and waterways, this former pirate hideout offers a relaxed ambiance and more than enough activities to keep guests occupied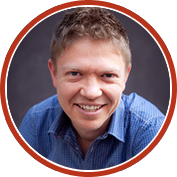 Matthys van Aswegen
On this fantastic beach holiday you'll get to discover Madagascar's stiriking east coast. Get in touch with the Indri, the largest of the lemur species along with Brown and Bamboo lemurs. Explore the wonderful island paradise of Sainte Marie, a sliver of paradise off Madagascar's northeast coast. A notorious pirate hideout in the late 17th century, it's believed that this tropical islet once provided shelter for almost 1000 marauders...
Jan
Feb
Mar
Apr
May
Jun
Jul
Aug
Sep
Oct
Nov
Dec
Costing tip: When comparing with other companies, remember most of them only show the low season rate. How pricing works >
What to Expect on This Safari
This popular itinerary can be customised to match your budget and travel dates by adding/removing a few days or selecting different lodges
Landing in Antananarivo
On arrival, you'll be met and transferred to the Lokanga Boutique. This will be your home for one night with dinner included.
Enjoy a city tour around the town, artisans Flea Markets and relax around your hotel.
Meals: Dinner
Transport: Included
Antananarivo to Andasibe
After your breakfast, your tour-driver will drive you to Andasibe-Mantadia National Park. Stretching across 154 square kilometres of eastern Madagascar, Andasibe-Mantadia National Park is a place of great beauty and biodiversity. It is divided into two distinct sections: the smaller Analamazaotra or Perinet Reserve to the south and the larger Parc National de Mantadia to the north. The region is swathed with thick tropical rainforests made up of lush ferns, tangled lianas, hundreds of orchid species and myriad other jungle flora and teeming with a diverse array of endemic wildlife. You'll know you've arrived when you hear the peculiar call of the Indri, the largest living lemur in existence, which can reach up to one metre in height. Visitors can enjoy spectacular hikes, discover hidden waterfalls, and hunt for rare orchids.
After the visit, drive to Andasibe check-in at your hotel. At the end of the afternoon, you will be taken on a late visit to Vakona forest. After the visit enjoy dinner and overnight in the charming Vakona Forest Lodge.
Meals: Dinner
Transport: Included
Visit Andasibe National Park
Enjoy breakfast at the hotel before joining your driver/guide. Today you head to the Andasibe National Park, a 12,810 hare area of lushness and hs two parts: the small specials reserve of Analamazaotra ("Perinet") and the large National park in Mantadia.
During your longer walk, you will see more variety of fauna and flora such as orchids growing in the forest or the Indri (biggest existing lemur, size of a Koala). You will also enjoy small and beautiful waterfalls and learn more about the cultural rituals of the surrounding inhabitants. At the end of the afternoon, you will have an evening visit near the national park to spot nocturnal animals. After your visit, you will return to your hotel for dinner in the Vakona Forest Lodge.
Meals: Dinner
Transport: Included
Andasibe to Manambato
Today, drive to Manambato over the old suspension bridge of Brickaville. Manambato is a charming village lying on the Pangalanes Channel where Tananarivians use to come for short beach holidays. Embark on a one-hour boating expedition to reach Ankanin'ny nofy, literally translated to the "nest of dreams".
Today, there is unique lifestyle along the canal. Most of the villages edging the canal are actually not linked by road to the rest of the island, giving it a rustic and somewhat forgotten feel.
Dinner and overnight at, Bush House where bungalows are nestled atop a tropical hill, where only the birds, lemurs and sometimes waves of the lake will pace your day.
Meals: Dinner
Transport: Included
Visit Palmarium Private Reserve
Explore the surroundings of Lake Ampitabe where you have the option of exploring the Palmarium Private Reserve either by day or night. Home to a dozen species of lemurs and tropical plants that you've never seen before. Spend your afternoon at leisure,
where several activities can be organized on the spot such as:
Boat trip to visit a typical Betsimisaraka village (School and nursery)
Contemplate the dozens of kilometers of empty beach in the wild Indian Ocean shore
Walk along the Pangalanes canal to see the endemic carnivorous plant nepenthes madagascariensis
Dinner and overnight at the Bush House.
Meals: Dinner
Transport: Included
Mahambo via Tamatave
After breakfast, you will boat along the Pangalanes Canal to Tamatave. This boat trip allows you to "readapt" to the bustle of city life after your restful experience at Bush House.
Taomasina (formerly known as Tamatave) is Madagascar's main port city. The region is characterised by long beaches, split by rivers that empty into the sea. High concentrations of unique flora and fauna can be found, as well as exotic plantations of coffee, vanilla, clove, banana, coconut and lychee. The city itself is an enticing mix of bric-a-brac sophistication – boulevards lined with palm trees and upmarket hotels sit alongside old, crumbling colonial buildings and creole houses built on stilts.
Enjoy lunch before your drive to Mahambo. You will drive along the coast where you can buy coconuts straight from the roadside. Do not hesitate to stop at one of the shops bordering the road to discover unusual tropical fruits. Mahambo is a small village well shaded by coconut trees. It is famous for surfing and resort holidays, even if it remains very
traditional and old fashioned.
Accommodation and dinner at La Pirouge by the ocean.
Meals: Dinner
Transport: Included
Mahambo to Sainte Marie via ferry
Enjoy your breakfast with a view of the Indian Ocean. Thereafter, you'll jump aboard a ferry to Sainte Marie island. While boarding, you
Sainte Marie's Malagasy name is "Nosy Boraha". The shallow waters and secluded bays around Nosy Boraha make it an excellent destination for snorkelling. The best spots are near Atafana and La Crique on the central western shores where the mix of healthy coral reefs and shallow wrecks make for an enchanting underwater experience. Further out, black-coral reefs and expansive granite-bouldered seabed are the perfect environment for scuba divers to encounter grouper, grey sharks, stingrays and barracuda. There are also a handful of deeper wrecks for more experienced divers to explore. For solitude and total isolation, this small island off the southern tip of Nosy Boraha is perfection. There are no roads and no cars, the beaches are gorgeous and the coral reefs some of the best in the world.
Dinner and overnight at Princess Bora Lodge and Spa.
Meals: Dinner
Transport: Included
Sainte Marie Island | Visit the Island and active
Two days at leisure in Sainte Marie. Suggested activities:
Whale watching (mid-July to mid-September): Sainte Marie is a worldwide hotspot for humpback whale. During the season, they give birth & mate just in front of the Island! You can easily see them from the shore, but also during a boat tour with a local
Available land activites: quad biking, biking, hiking. The island is very small with only one main road and little traffic. This allows you to tour the island safely by yourself
Available sea activities: Diving, fishing, kitesurfing thanks to the lagoon surrounding a part of the Island.
Dinner and overnight at Princesse Bora Lodge.
Meals: Dinner
Transport: Included
Sainte Marie Island to Antananarivo
Enjoy a morning of leisure in Sainte Marie. You'll depart on a short flight back to Antananarivo. Upon your arrival, you'll be transfered to your hotel for dinner and overnight at the Lokanga Boutique.
Meals: Dinner
Transport: Included
Antananarivo | International flight
Depending on your flight schedule, you will be transferred to the airport for your flight back. If time allows it, you can do
some last minute shopping for Malagasy handicrafts.