North Madagascar Diego Suarez and Nosy Be Beach Tour
Two of Madagascar's most popular destinations are yours to explore in this relaxed beach-based itinerary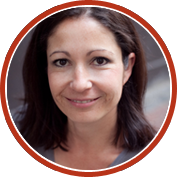 Alice Lombard
A Madagascar vacation lends itself to more than just a beach holiday. As the world's fourth biggest island there is much to explore and be seen on this Mystical Island of Madagascar. To appreciate the full diversity of the Madagascar wildlife, culture, amazing plant life and unusual Tsingy rock formations you need to travel through the forests, through villages and across the countryside, finally enjoying three days of relaxation on the beaches of Nosy Be Island.
This adventure holiday tour will take you to the northernmost tip of Madagascar, Diego Suarez and then south-west to Nosy Be Island. Diego is situated on the shores of the second largest natural bay in the world and a strategic safe deep-water harbour to shipping with dry docks and other shipping services.
JanLow
FebLow
MarLow
AprPeak
MayPeak
JunPeak
JulPeak
AugPeak
SepPeak
OctPeak
NovPeak
DecLow
Costing tip: When comparing with other companies, remember most of them only show the low season rate. How pricing works >
What to Expect on This Safari
This popular itinerary can be customised to match your budget and travel dates by adding/removing a few days or selecting different lodges
Landing in Antananarivo
Antananarivo, also known as Tana, is Madagascar's capital city. It is perched at 1400 metres above sea level crowning a spectacular mountain range. Founded in 1625, Antananarivo boasts a rich historical heritage that is complemented by scenic landscapes covered in a large network of popular hiking routes. The city serves as a great base from which to explore the magnificent surrounding area, which hosts several nature reserves, including the Tsingy de Bemaraha National Park, with its fantastic limestone karsts. Known for its vibrant nightlife, Antananarivo features local live music at a variety of clubs and bars. Visitors can look forward to exploring the remnants of the French colonial era in the old heart of the city, as well as discovering ancient Malagasy palaces interspersed between the faded grandeur of these colonial relics..
Dinner and overnight at Lokanga Boutique Hotel.
Meals: Dinner
Transport: Included
Encounter the beautiful three bays of Diego
After spending a night in the Lokanga Boutique Hotel, you'll fly from Antananarivo to Diego Suarez (also called Antsiranana), at the northern tip of Madagascar. Depending on your arrival time, you will be able to explore the beautiful three bays of Diego. This eclectic holiday destination with a diverse mix of architecture and cultural influences that include Creole, Indian, Colonial and Arab.
In the middle of the harbour, a small island (nicknamed 'the sugarcube') rises out of the water and the region is ringed by a lush hillscape that's as dramatic to look at as it is to explore.
With its secluded beaches, bustling nightlife and extensive list of adventure activities such as surfing, kitesurfing and trail running, Antsiranana offers something for everyone.
Dinner and overnight in the Allamanda.
Meals: Dinner
Transport: Included
Diego Suarez To Joffreville
Bid farewell to Diego Suarez as you short drive to the south, passing through Joffreville (historical town with former colonial architecture) to visit Amber Mountain National Park (25 kilometres).
The Amber Mountain National Park is a hotspot of endemic wildlife with 77 species of birds, seven species of lemurs and 24 species of amphibians. During your visit, spot more than 1,000 planet species. It is also here, if you are lucky, you'll capture the cutest and smallest chameleon in the world. You will have a picnic lunch on the site. Enjoy Dinner and overnight in the Litchi Tree.
Meals: Dinner
Transport: Included
Ankarana via Red Tsingy Special Reserve
Drive four hours to Ankarana special reserve, located about 100 kilometres from Diego Suarez. On your way, you will visit the famous Red Tsingy ("Tsingy" means sharp, the word remains singular in Malagasy). These otherworldly sandstone pinnacles are the result of from red laterite being battered over the centuries by wind and rain erosion.
After your visit you'll drive on towards Ankarana. The Ankarana National park is the home of the Grey Tsingy. While smaller than in Western Madagascar, they're equally as impressive.
Dinner and overnight in the Iharana Bush Camp on the outskirts of the national park.
Meals: Dinner
Transport: Included
Ankarana National Park
Today you'll continue your exploration of Ankarana National Park by walking through the limestone pinnacles populated by dry deciduous trees such as baobabs and the elephant foot plant. Visit caves, spot crowned lemurs, ring-tailed mongoose and the northern lemurs. Marvel at sacred lakes and canyons.
Dinner and overnight in the Iharana Bush Camp.
Meals: Dinner
Transport: Included
Nosy Be via Ankify
Board a boat for the next leg of your journey to Nosy Be by way of Ankify. This magnificent, green and lush landscape is littered with coffee, cocoa (Malagasy chocolate is one of the best in the world), ylang-ylang, sugar cane and clove plantations.
From Ankify, you will take another boat to Hell Ville, the main city of Nosy Be, Madagascar's quintessential beach-holiday destination, with a delightful climate almost year-round and white-sand beaches so pure they squeak. Its coral reefs are colourful and prolific and the tropical waters, warmed by the Agulhas Current, beckon you in. Inland, forested reserves and lush ridges are home to island birds, peculiar reptiles and lemurs, making Nosy Be an unmissable destination for sun seekers and nature lovers alike. On its south coast, the small port town of Andoany (more commonly known by its former French name, Hell-Ville) connects Nosy Be to mainland Madagascar by ferry. It's awash with bright colours, tuk-tuks, old colonial buildings and busy markets selling fresh seafood and spices and everywhere the hypnotising scent of ylang-ylang blossoms drifts through the air.
Dinner and overnight at Manga Soa Lodge.
Meals: Dinner
Transport: Included
Day at leisure
Enjoy a stress-free day exploring the surrounding islands around the Nosy Be archipelago.
You can schedule a boat trip to Nosy Komba (the island of lemurs), Nosy Tanikely (the protected marine reserve), or Nosy Sakatia (the Orchid island) where exceptional marine life awaits you. Snorkel or dive your way in the pristine Indian Ocean.
Dinner and overnight Manga Soa Lodge.
Meals: Dinner
Transport: Included
Nosy Be to Antananarivo
Time to leave this paradise island! You'll be transferred to Nosy Be airport for your flight back to Tana. Your car in Antananarivo remains at your disposal for the whole day. We reccommend getting to know this charming city better on a guided city tour.
Meals: Dinner
Transport: Included
Fly home!
Depending on your flight schedule, you will be transferred to the airport for your flight back. If time allows, you can do some
last minute shopping for Malagasy handicrafts.