Mount Kenya National Park safaris, tours & holiday packages
For the thrill seekers out there, you'll find the perfect blend of wildlife and mountain to explore
Mount Kenya is the second highest peak mountain in Africa, with its highest peak standing at approximately 5 199 meters above sea level. It also serves as a UNESCO World Heritage Site and a realm of the mythical Kikuyu god known as Ngai. The ancient Kikuyu people built their customary homes facing this sacred peak as they believed it was a place of light; hence the name Kirinyaga.
Mount Kenya comprises three magnificent peaks namely Nelion (5 188 m), Lenana (4 985 m), and Batian (5 199 m), all of which offer various degrees of difficulty when it comes to mountain climbing. These peaks also provide wildlife and birds with distinctly different environments and landscapes, thus making them unique ecosystems that can be vastly different from one another. You can expect rainforests, African moors and rocky terrain. The mountain flaunts a ragged series of peaks crowned with snow that creates crystal clear pools of fresh water at the base of the slopes. The best time to get a fascinating view of the mountain is at dawn when the early light of day silhouettes its stunning summit high over the plains surrounding it.
Mount Kenya National Park is also home to the Big Five (elephant, lion, cheetah, leopard, and rhino) and troops of baboons and monkeys whose fascinating behaviour is a joy to observe. You will also be able to see such animals as waterbucks, tree hyrax, elands, and the white-tailed mongoose. Expect birds in abundance, with owls, eagles, nightjars, ibises and hawks taking centre stage.
Popular Mount Kenya National Park safaris
These popular itineraries can be customised to match your budget and travel dates

It's easy to see why so many visitors flock to Kenya from around the world to experience a truly unique African adventure in one of the world's most pristine safari destinations.
Price on Request
per person
12 days
See the beauty of nature's greatest wildlife spectacle in two countries
Price on Request
per person
8 days
Megan Warrington says
"For me Mount Kenya was a tougher but more rewarding experience than Kili. It's far quieter on Mount Kenya and it's great that you can see wildlife on the lower slopes, something that is distinctly absent on Kilimanjaro. I recommend that you include Batian and not just Nelion on your climb; it's worth the extra few hundred metres. "
More on Mount Kenya National Park holidays
Climbing Mount Kenya is far less technically challenging that a trek up Mount Kilimanjaro, but mountaineering experience is recommended if you're to reach the summit safely. Let us get in touch with a reputable mountaineering safari company, who will make your Mount Kenya National Park visit one to remember.
Mount Kenya National Park Map
Mount Kenya National Park's location on Google Maps

Frequently Asked Questions about Mount Kenya National Park
When is the best time to visit Namibia?
June to October is the best time to visit Namibia - wildlife viewing in the dry season is the best in all national parks, especially in Etosha National Park. The newborn animals are also born in summer. go there.
What vaccinations should I get?
This is all dependant on the countries that you will be visitng and due to the status of certain vaccinations changing at times, please consult our experts before getting vaccines. go there.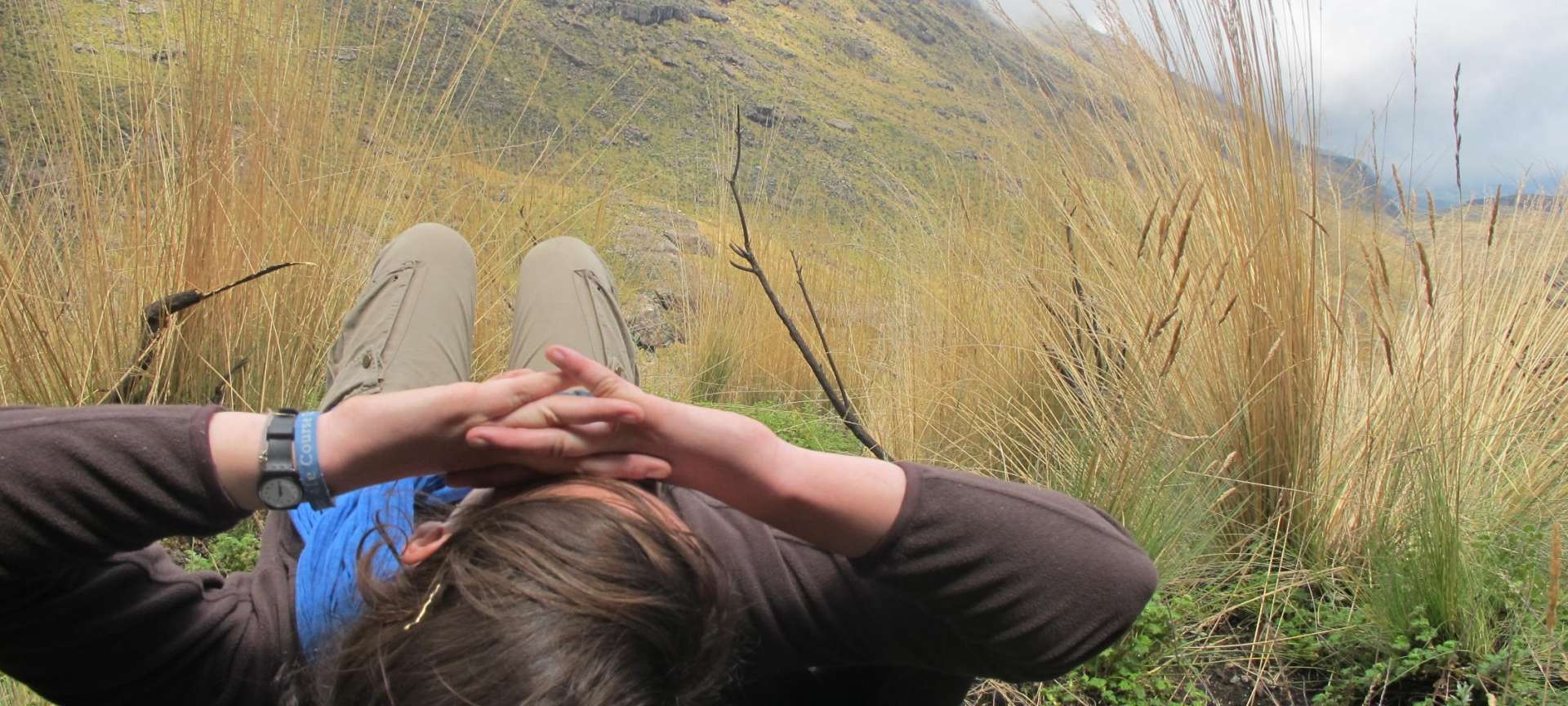 Reviews on our Mount Kenya National Park safaris
Discover Africa and Carel has put in such an effort for us to experience the annual wildebeest migration, meticulous planning and accurate predictions with logical and the best accommodation options both sides of the Mara River guaranteed us…
Jates and Hil Oettle
from South Africa
I really felt looked after by Megan and her colleagues at Discover Africa since the first point of contact. They really tried to understand our interests before coming up with their proposals, and came up with very useful information and…
Excellent tailor-made family trip to Namibia
from Namibia
All details were covered, all staff and food excellent, service was perfect - would highly recommend for sure.
Ron
from United States of America
Our trip was arranged by Carel Verhoef at discoverafrica.com and was perfectly organised. We flew into the Masai Mara from Nairobi and all flight connections and transfers were arranged for us and went like clockwork. Carel was also very…
Geoffrey Burton
from South Africa
Our service from Carel at Discover Africa was outstanding. His recommendations on the timing of our trip, the lodges we should book, communication and overall assistance ensured that our trip went off very smoothly and that we were in the…
Patti Legg
from South Africa
Discover Africa planned our safari to East Africa and we were certainly in the right areas at the right time, our itinerary was well designed to maximize time with the migration and related sightings - logistics ran smoothly and all in all…
Billy
from South Africa