Mount Kenya National Park safaris, tours & holiday packages
For the thrill seekers out there, you'll find the perfect blend of wildlife and mountain to explore
Mount Kenya is the second highest peak mountain in Africa, with its highest peak standing at approximately 5 199 meters above sea level. It also serves as a UNESCO World Heritage Site and a realm of the mythical Kikuyu god known as Ngai. The ancient Kikuyu people built their customary homes facing this sacred peak as they believed it was a place of light; hence the name Kirinyaga.
Mount Kenya comprises three magnificent peaks namely Nelion (5 188 m), Lenana (4 985 m), and Batian (5 199 m), all of which offer various degrees of difficulty when it comes to mountain climbing. These peaks also provide wildlife and birds with distinctly different environments and landscapes, thus making them unique ecosystems that can be vastly different from one another. You can expect rainforests, African moors and rocky terrain. The mountain flaunts a ragged series of peaks crowned with snow that creates crystal clear pools of fresh water at the base of the slopes. The best time to get a fascinating view of the mountain is at dawn when the early light of day silhouettes its stunning summit high over the plains surrounding it.
Mount Kenya National Park is also home to the Big Five (elephant, lion, cheetah, leopard, and rhino) and troops of baboons and monkeys whose fascinating behaviour is a joy to observe. You will also be able to see such animals as waterbucks, tree hyrax, elands, and the white-tailed mongoose. Expect birds in abundance, with owls, eagles, nightjars, ibises and hawks taking centre stage.
Popular Mount Kenya National Park safaris
These popular itineraries can be customised to match your budget and travel dates

It's easy to see why so many visitors flock to Kenya from around the world to experience a truly unique African adventure in one of the world's most pristine safari destinations.
Price on Request
per person
12 days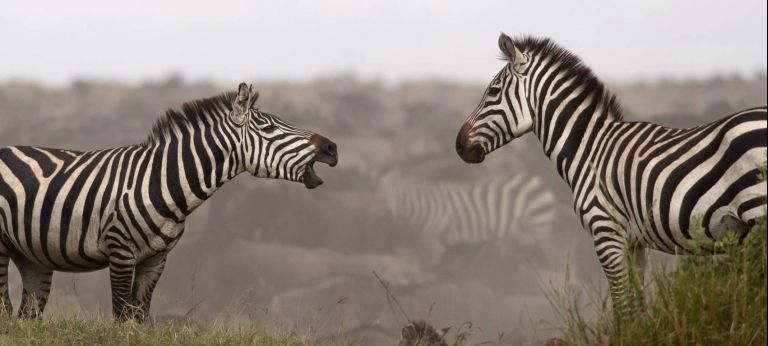 See the beauty of nature's greatest wildlife spectacle in two countries
Price on Request
per person
8 days
Megan Warrington says
"For me Mount Kenya was a tougher but more rewarding experience than Kili. It's far quieter on Mount Kenya and it's great that you can see wildlife on the lower slopes, something that is distinctly absent on Kilimanjaro. I recommend that you include Batian and not just Nelion on your climb; it's worth the extra few hundred metres. "
More on Mount Kenya National Park holidays
Climbing Mount Kenya is far less technically challenging that a trek up Mount Kilimanjaro, but mountaineering experience is recommended if you're to reach the summit safely. Let us get in touch with a reputable mountaineering safari company, who will make your Mount Kenya National Park visit one to remember.
Mount Kenya National Park Map
Mount Kenya National Park's location on Google Maps

Frequently Asked Questions about Mount Kenya National Park
When is the best time to visit Namibia?
June to October is the best time to visit Namibia - wildlife viewing in the dry season is the best in all national parks, especially in Etosha National Park. The newborn animals are also born in summer. go there.
When is the best time to see the great migration?
Many people think that the Great Migration happens only once a year, but it occurs every year, with each season offering a unique wildlife experience. Although the migrations take place in a clockwise loop between Tanzania and Kenya, the… go there.
What vaccinations should I get?
This is all dependant on the countries that you will be visitng and due to the status of certain vaccinations changing at times, please consult our experts before getting vaccines. go there.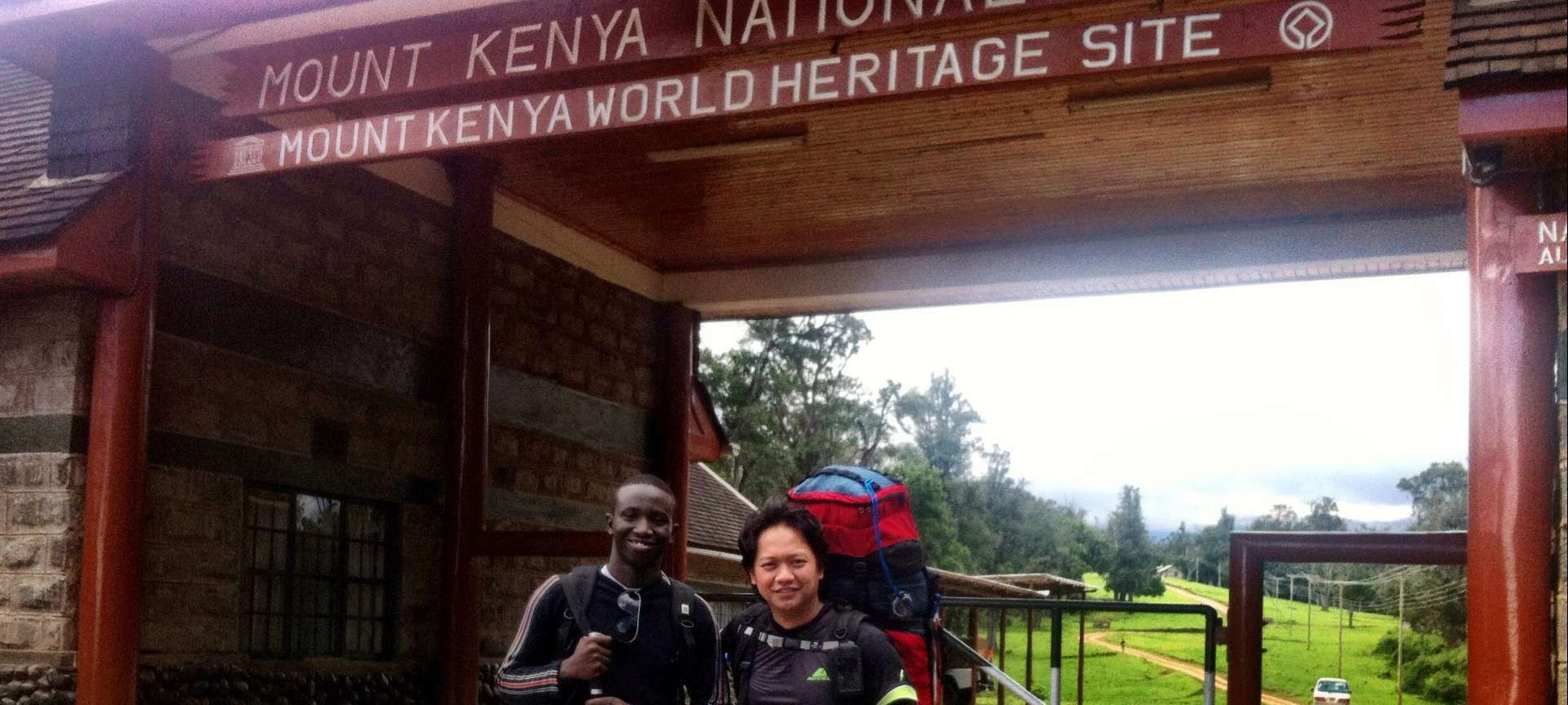 Reviews on our Mount Kenya National Park safaris
Since the beginning, agents and staff of Discover Africa already work in a professional way for me to plan the trip. Their quick responses to my questions help us a lot before departing from our place to the Africa continent. When we were…
YT
from Hong Kong
This was my first safari. I didn't expect to be so pampered. Everything was first class. We had everything provided for us before even asking. We had a dedicated team at our service. Megan was on call whenever we needed something and she…
Saada
from Nigeria
Tanya was an absolute delight to deal with. From the first phone call she was extremely polite, professional and very eager to facilitate my requests regarding our safari. Our 3 nights at the V & A Hotel were fabulous and Motswari Game…
Debbie
from Australia
Perfectly tailor-made tours that take all your wishes and requests into consideration. All my expectations were beyond fulfilled.
Henrik Wetterstrand
from Sweden
Living afar and trusting in an organisation with whom you have no previous knowledge can lead to feeling of mistrust and wondering whether what we have paid for actually exists. A little more proactive communication would have eased those…
Tony Russell
I just wanted to thank Discover Africa and Karl Svendsen - the safari was great - we saw many more animals than expected including cheetah, leopard, many lions and even a three-day old elephant calf. Additionally, we had our own hippo…
Margaret Dean