On Madagascar's west coast, this ultra-relaxed seaside town was once a popular stopover for sailors trading with chiefs of the Sakalava Kingdom.
Today it's the center of a large rice-growing region, and aside from its sandy streets and seaside bungalows, there's not much to see or do. It's beyond the town where the treasures lie.
More or less mirroring the distant Mozambique coastline, the landscape north and south of Morondava boasts remote beaches, deciduous forests, sprawling deltas, and waterways teeming with life.
Exploring the region's excellent nature reserves is definitely for the more adventurous traveler. At the same time, those looking for a laid-back beach break will find a range of hotels and resorts along the beautiful boulevard that runs along the Nosy Kely Peninsula.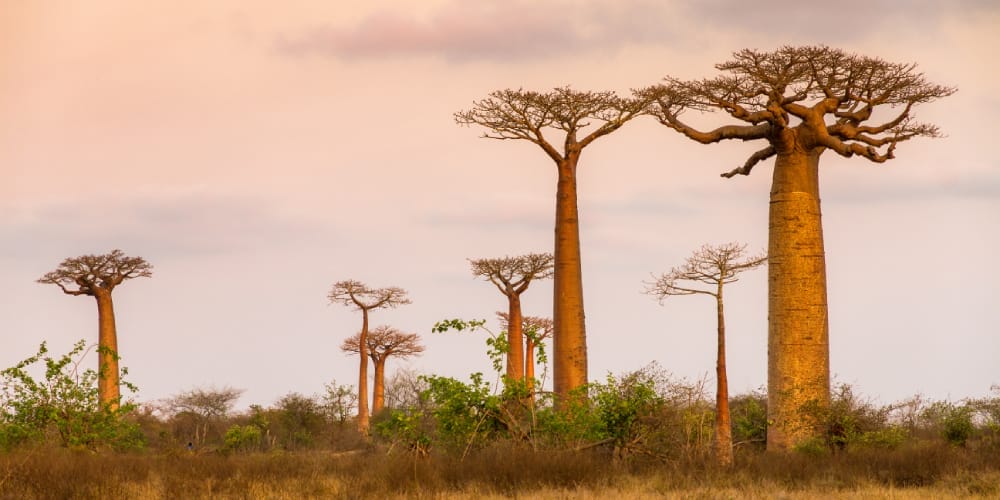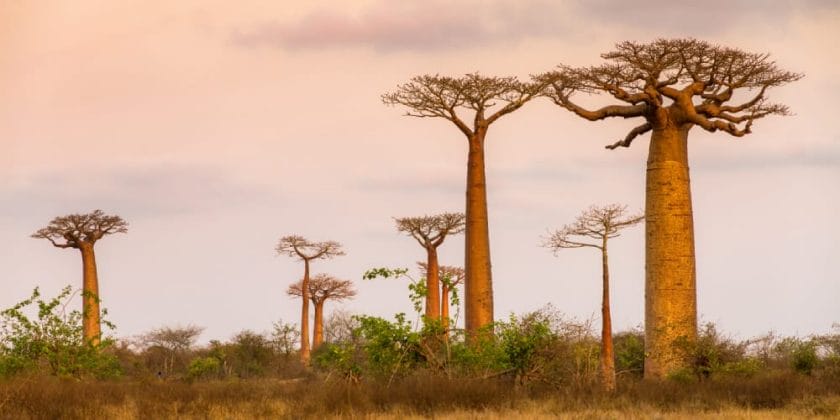 Walk along Baobab Avenue
With trees up to 30 meters high, the baobabs along this famous 'avenue' in Madagascar are unique not only because of their size but also because this is one of the few places where they're almost entirely unobstructed by surrounding forests.
This makes for spectacular photography holidays, with dawn and dusk the best times to capture their isolated silhouettes against a purpling sky.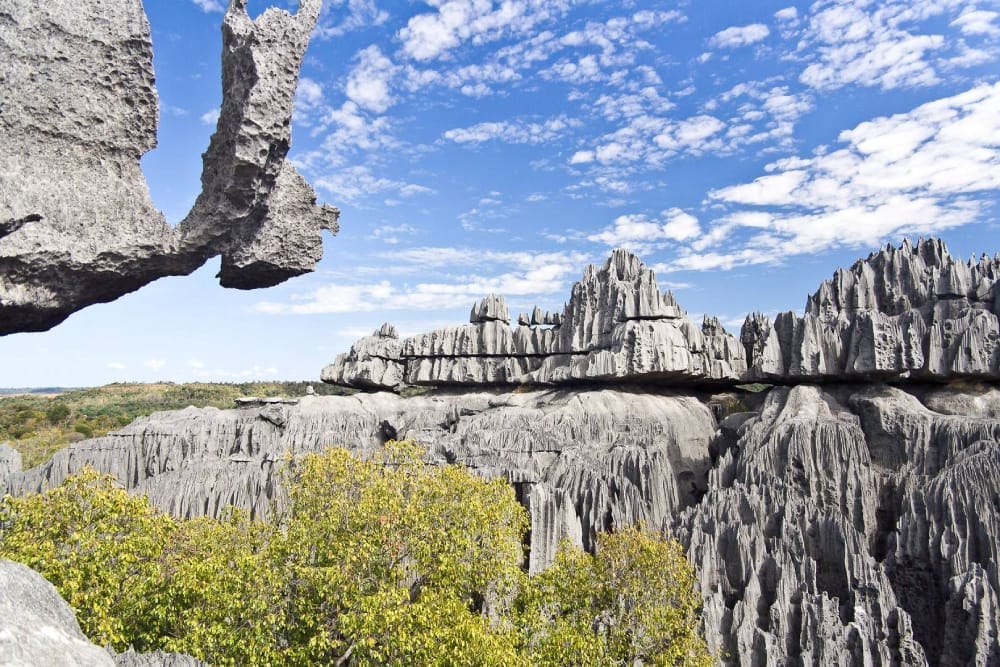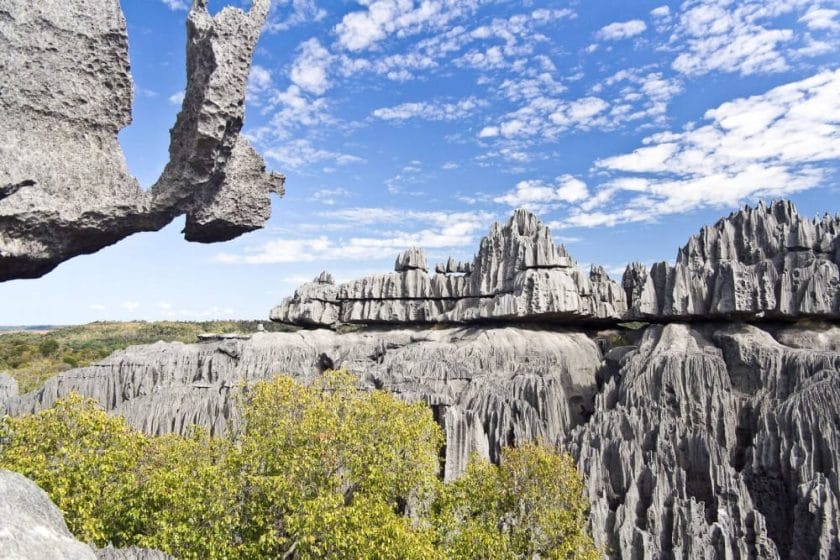 Take a 4×4 trip to Tsingy de Bemaraha National Park
Only accessible from May to November (and even then, only via a 10-hour 4×4 drive or chartered flight), this UNESCO World Heritage Site is fantastic for nature lovers.
With gigantic grey rock pinnacles (called tsingy) that appear to be balanced precariously on top of one another and careful walkways and suspension bridges that somehow link them together, it's an otherworldly landscape.
Alien-like succulents, sifakas, crocodiles, and chameleons, complete the stunning picture, and there are six hiking trails of varying lengths that allow visitors to explore on foot.
You'll find a wide range of accommodation, from basic camping to luxury lodges, at Bekopata, just a few kilometers from the park entrance.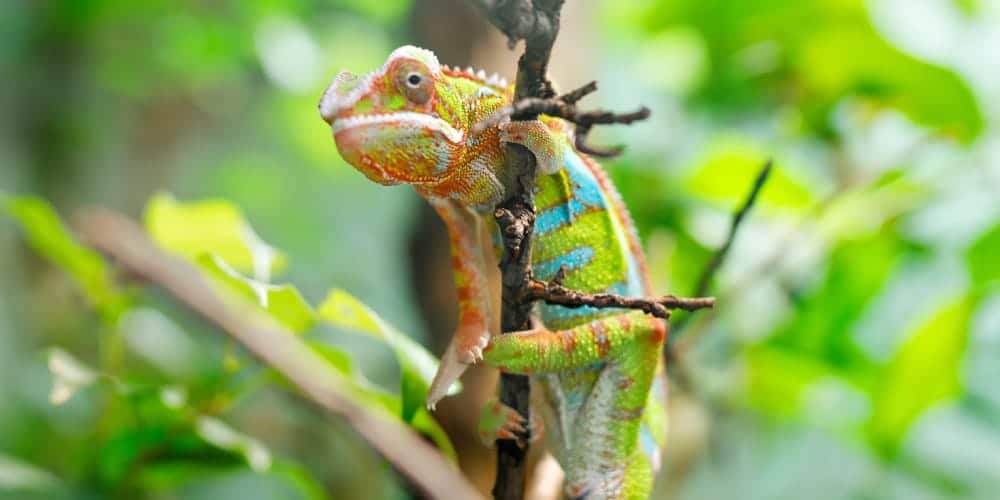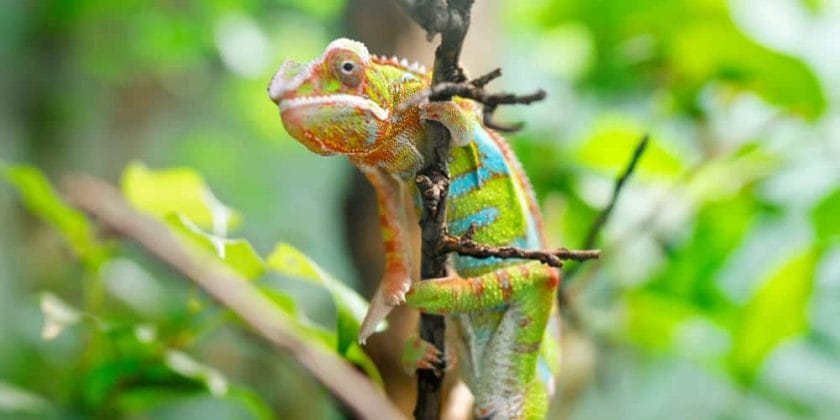 Visit Kirindy Reserve
Not to be confused with Kirindy-Mitia National Park, which lies directly to the south of Morondava, Kirindy Reserve is 65km (40mi) to the north and is one of Madagascar's most recently established protected areas.
Despite its history as a logging zone, it's home to significant concentrations of wildlife and plenty of reptiles, including collared iguanas and hognose snakes.
It's also one of the best places in the country to spot fossa, a rather curious cat-mongoose that eats lemurs and lizards and is endemic to Madagascar.
Practical Information
This region of Madagascar is hot and dry, especially in summer. If you're planning to hike, rock climb, or spend the day outdoors doing anything physical, start early and avoid the afternoon heat.
Traveling to the national parks and reserves in this area can be challenging, especially if you're traveling alone or not staying at a lodge that offers transfers.
Tour operators generally charge per vehicle, with the onus on single travelers to negotiate between themselves to split the costs.