Madagascar in September
September is springtime in Madagascar and temperatures start to rise gradually across the country. Evenings on the west coast and the highlands remain cooler, while the northwest and northern coasts experience daytime averages of 25°C (77°F) and sporadic showers. The southwest and south are a little warmer and remain dry, with steady winds along the south coast that are not quite strong enough to ruin lazy days on the beach. In general, September's weather is mild and pleasant across Madagascar and it's a great time to find yourself anywhere on the island.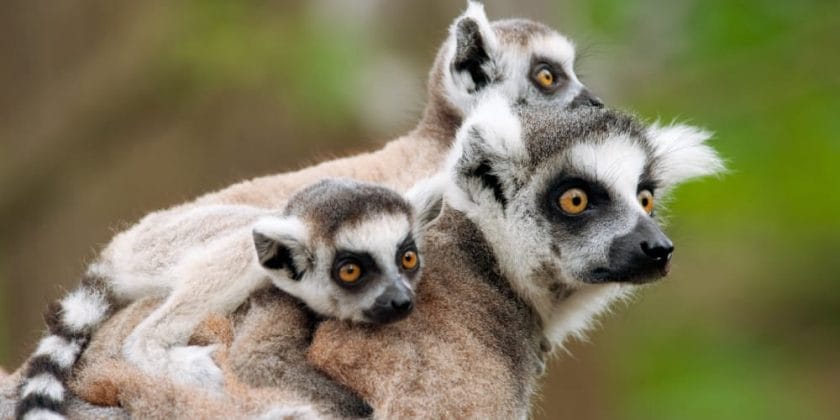 Spring signals the start of baby lemur season in Madagascar and it's nothing short of adorable watching mother lemurs and their babes swinging through the trees. Berenty Reserve near Taolagnaro is an especially good place for this, but reserves and national parks across the country are all excellent at this time of year. Ranomafana and the montane rainforests offer exceptional birding in September, with optimal avifauna conditions continuing through to January. September also marks the start of the mating season for Madagascar's curious fossas and your best bet of spotting these are on the west coast's Kirindy Reserve, near Morondava.
Practical Information
September is your best chance of spotting whale sharks as they move across the Mozambique Channel to the warm waters off Madagascar's north-western archipelagos. Fauna and flora flourish at this time of year and the beaches across the country are at their magnificent best.
September's major disadvantage is its popularity with visitors and smaller boutique hotels and budget backpackers can fill up equally quickly. You'll need to book well in advance to avoid disappointment.