Antsiranana (Diego Suarez)
Once coveted by French and British military powers for its strategic importance, the northern port town of Antsiranana has grown into an eclectic holiday destination with a diverse mix of architecture and cultural influences that include Creole, Indian, Colonial and Arab. In the middle of the harbour, a small island (nicknamed 'the sugarcube') rises out of the water and the region is ringed by a lush hillscape that's as dramatic to look at as it is to explore. There's a wide variety of accommodation available, from budget backpackers to upmarket beach lodges. With its secluded beaches, bustling nightlife and extensive list of adventure activities such as surfing, kitesurfing and trail running, Antsiranana offers something for everyone.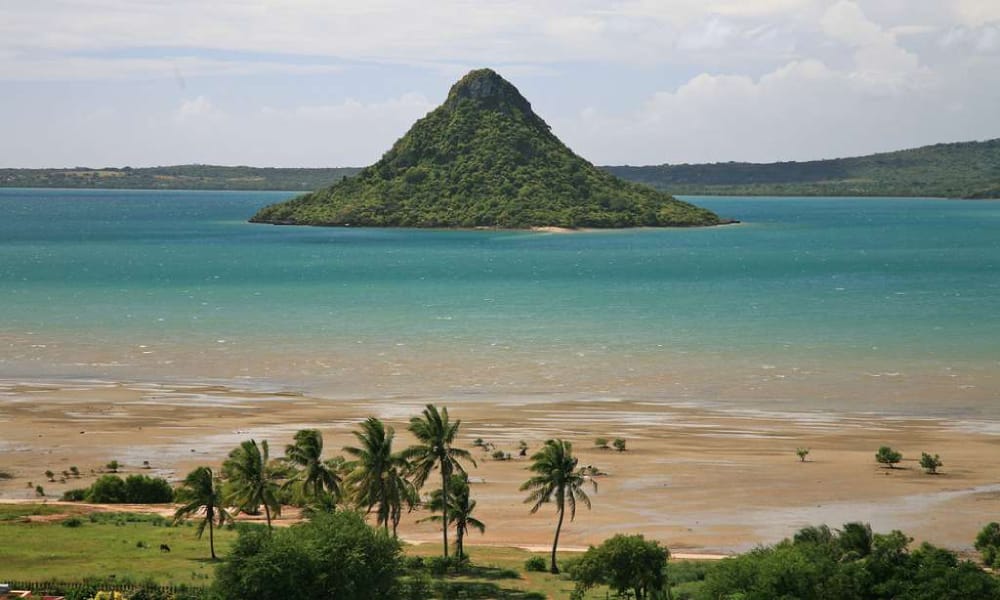 Hike French Mountain (Montagne des Francias)
For some of the best views of the turquoise bay and colourful town, it's worth taking the four-hour hike up to the top of French Mountain. The trail is well-maintained and set inside a protected area home to lemurs and baobabs. On clear days you can see the island of Nosy Lonjo from the summit.
Go Surfing or Kitesurfing
There are several fantastic bays around the east coast of Antsiranana and the conditions in Madagascar's north are perfect for surfing and, especially, kitesurfing. Sakalava Bay and Andovokonko Bay are two notable examples, which have increased in popularity over the past few years. New lodges and surfer-friendly facilities have started to garner attention from the international surfing community.
Visit Amber Mountain National Park (Montagne D'Ambre)
This park is home to some of the most pristine montane rainforest in the world. When dry, the its beautiful peaks (massifs) can be reached by road and in general it's one of Madagascar's most accessible parks and a great place to get close to the enormous ferns, ancient cycads, chameleons and lemurs that are endemic to the island.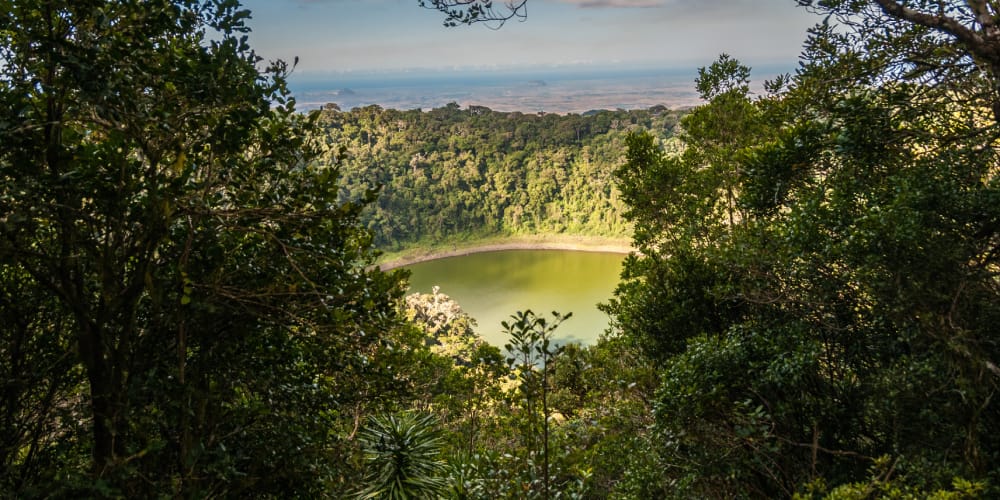 Spend the Night in Ankarana National Park
This unusual park is also home to more than 100km of underground caves that wind their way beneath the limestone tsingy (rock pinnacles shaped by the wind). Many have their own small ecosystems and some feature underground lakes containing cave-dwelling crocodiles. The best way to experience this park is to book a few nights at one of the upmarket lodges on its outskirts as most include transfers via 4×4 from Antsiranana.
Practical information
Antsiranana is well connected by air with weekly flights from Nosy Be and daily flights from Antananarivo. There are also a few direct flights from a handful of international destinations.
While the weather here is similar to Madagascar's eastern zone, the region has its own microclimate and conditions tend to change quite quickly.
Taxis are a good way to get around town, but get an estimate of the price before you set out as unscrupulous drivers do sometimes overcharge.