Planning your first adventure together as a married couple is rather exciting. And spending this in the beautiful African wilderness is an amazing choice. There are some things you need to keep in mind when travelling to Africa. Especially on your honeymoon so that both of you can have the time of your life.
Not Every Game Reserve has the Same Wildlife
With the location of the different game reserves, the terrain and landscape differ. Along with the different terrains, comes a variety of wildlife.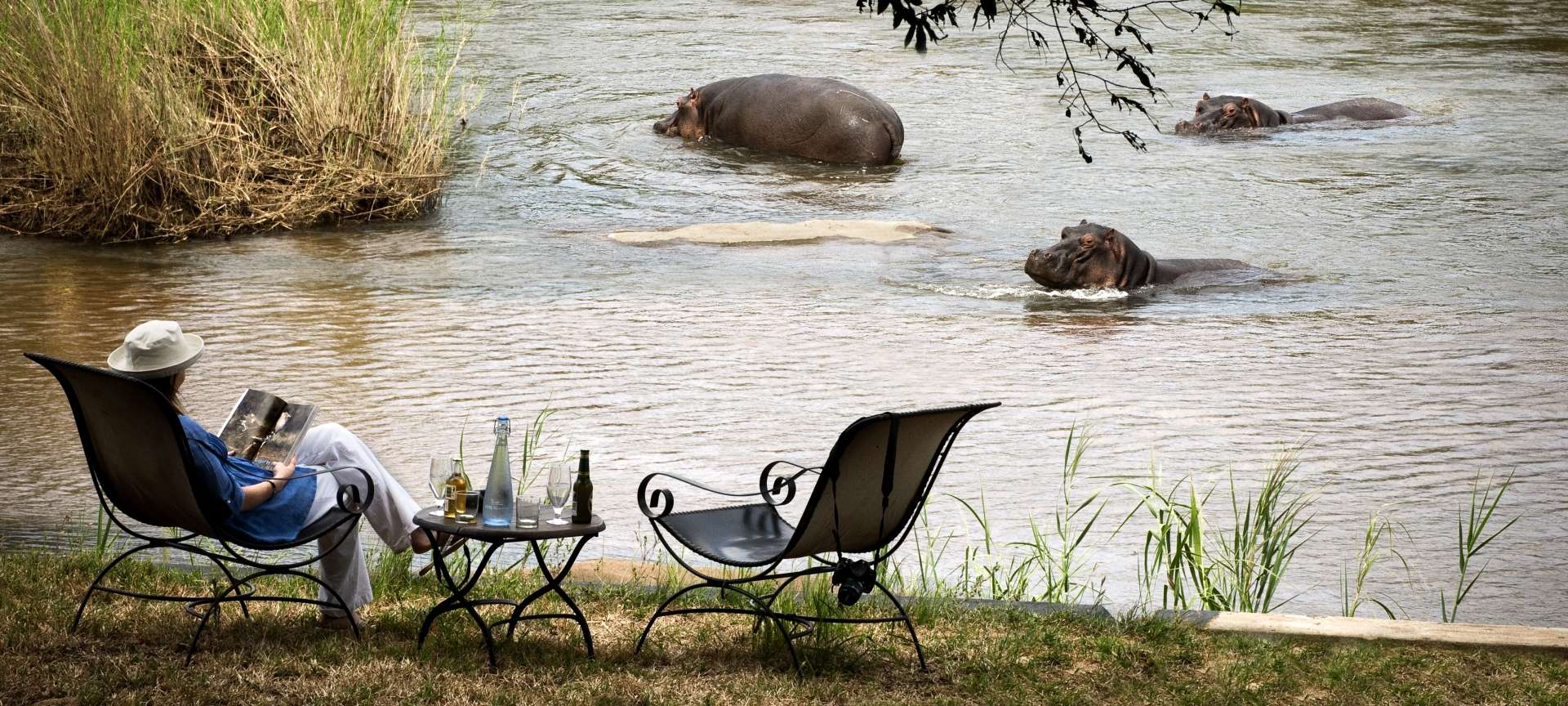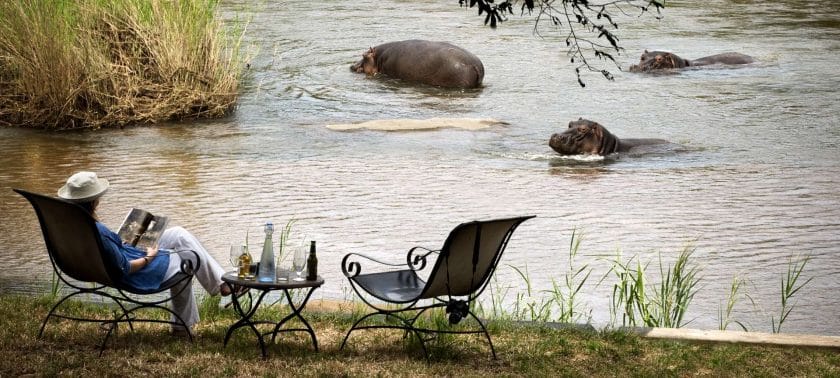 Hippos chilling around tourists
Cheetahs would prefer more open grasslands whereas Hippos are found in areas with abundant water. The best would be to create a bucket list of wildlife you would like to see while on safari and then selected the reserve better known for sightings of this wildlife.
The Luxury Camp is a Big Investment
Including a stay at a luxury camp for your safari, can be expensive. However, travelling to a more elite camp does have it's benefits. Luxury camps generally have fewer rooms and therefore have fewer people in camp at any time. Being on your honeymoon would allow you a little more privacy.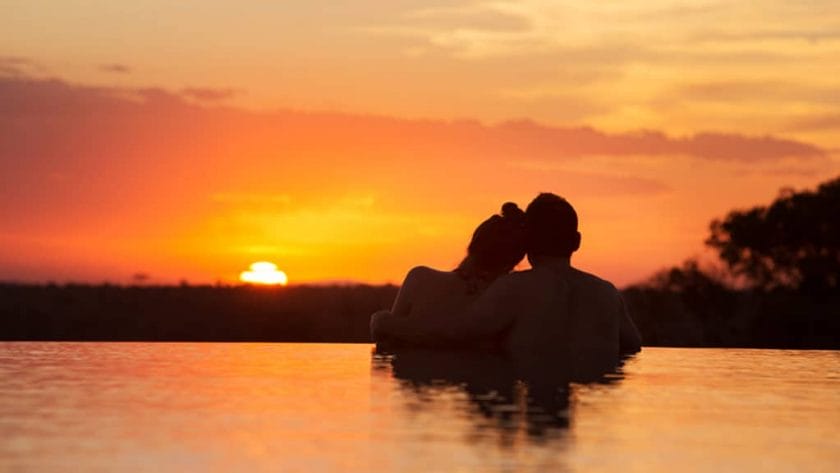 Couple watching the sunset in Africa
Having fewer people in the camp also means fewer people during game drives. The number of people in each vehicle would be less and offers you a more personalised experience.
As there are fewer rooms at luxury camps, they very often do not allow children to stay in camp. Staying at a larger hotel or in the city leaves no problem when children are around as there are plenty of areas you can escape to. However while on safari, you only have the areas around the lodge. And it might not be ideal to relax at the pool and there are families enjoying the African Sun.
Most lodges offer more than safari drives
Visiting Africa for the first time, you are excited about your first safari. When thinking of your time on safari, you imagine setting out on a game drive in the early morning as the sun rises over the African bush.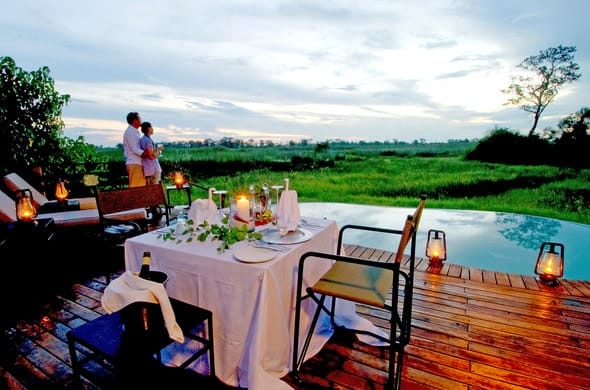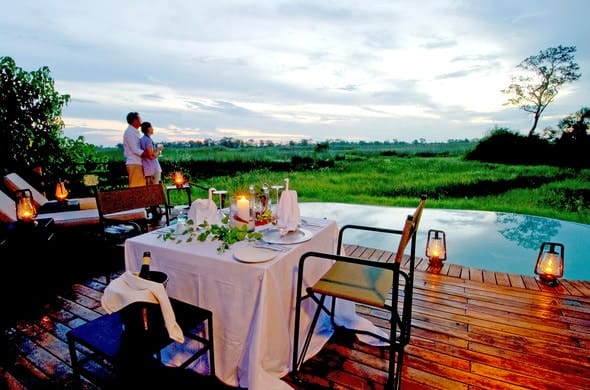 Romantic African Safari Dinner
But being on safari, there are other options exploring the bush as well. Most lodges offer bush walks or even longer walking safaris where you are able to get to experience the bush first hand. Depending on the location of your safari lodge, you would also be able to explore either in a motorboat or canoe.
With the game activities mostly scheduled for the early mornings or late afternoon, it might be worth looking at a camp that offers a little more facilities as well. Maybe a spa or even a gym. Nothing beats a back massage out in the African bush!
Three of Four days is usually enough time at camp
Although this might be your first safari, you might not want to spend all your time in the bush. African cities have so much to offer or maybe you would like to combine your stay with another destination. Maybe the beach or hiking in the mountains.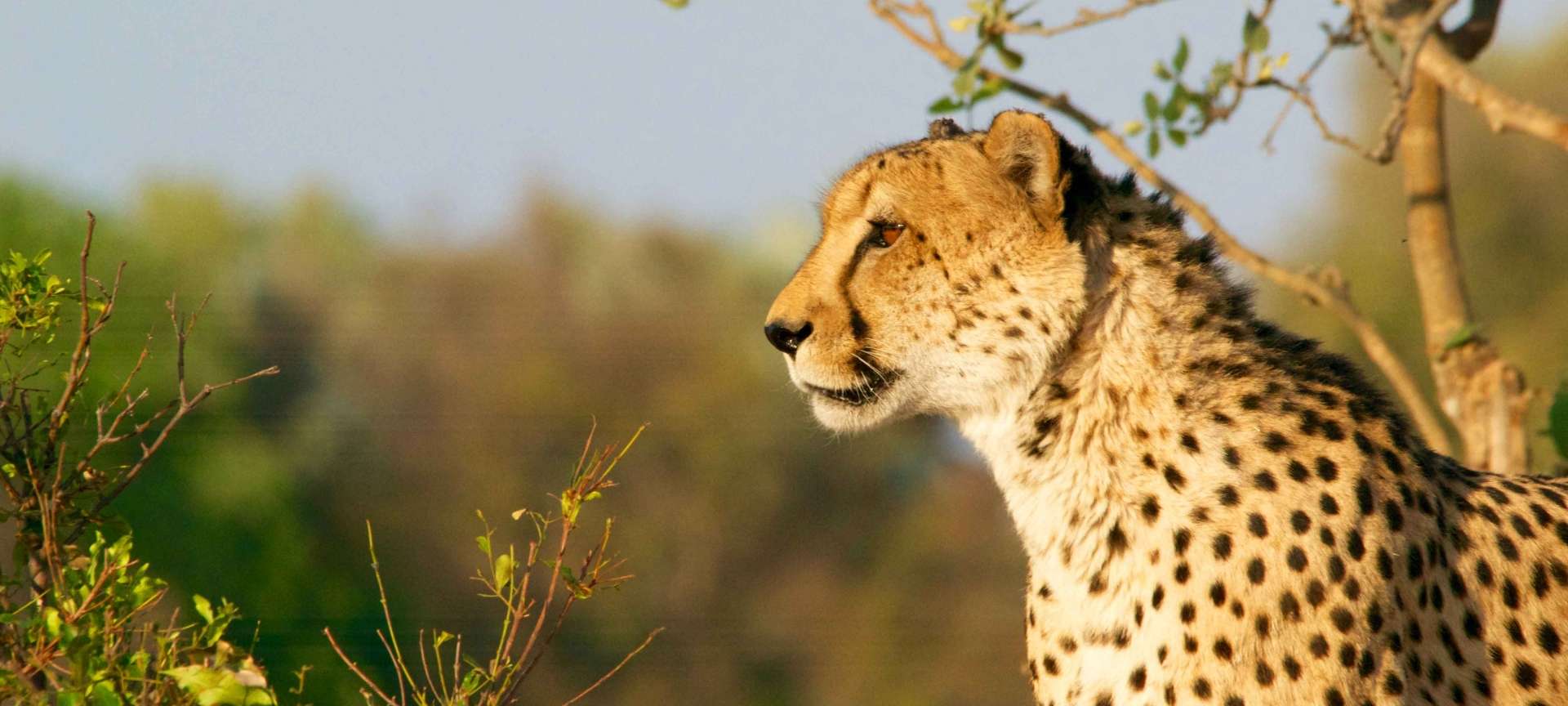 Cheetah with a powerful stare
Ideally, you would like to spend a minimum of 3 nights at a safari lodge. This would give you enough time on safari and spotting your bucket list wildlife, but also give you some time to enjoy the lodge facilities or just relax in your room. Most safaris are rushed and you might have booked a great room, but you hardly spend time here.
You will need to get some vaccinations
Travelling to Africa you would need to keep in mind that you might need some vaccinations. Some of the more common vaccinations would include Yellow Fever and Malaria prophylaxis. Should you prefer not to get any vaccinations or you are at medical risk for these vaccinations, the best would be to avoid these areas/countries. But do not let this put a damper on your safari. You would still be able to go on safari with any risks. For example, you would not need a Yellow Fever shot or Malaria prophylaxis when visiting the Madikwe Game Reserve in South Africa. This is a great Big 5 game reserve and is also known for their Wild Dog packs.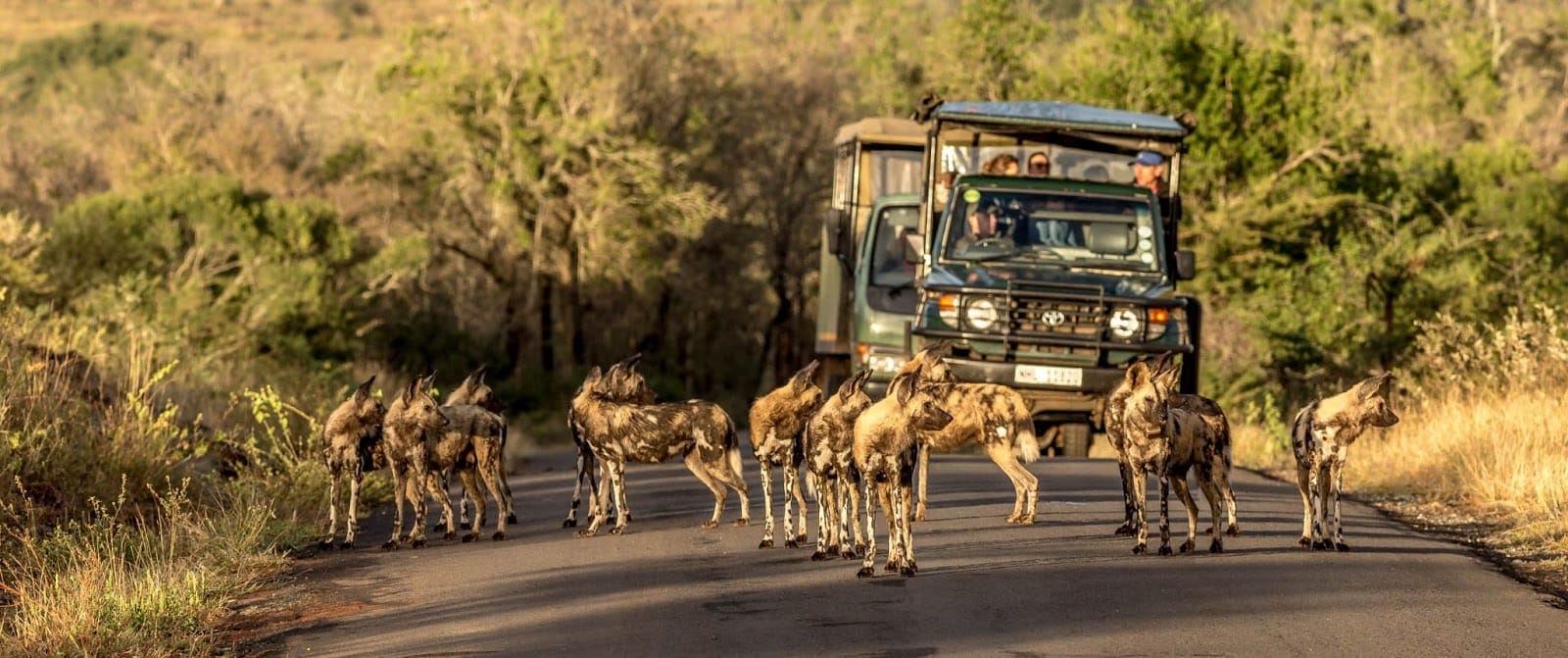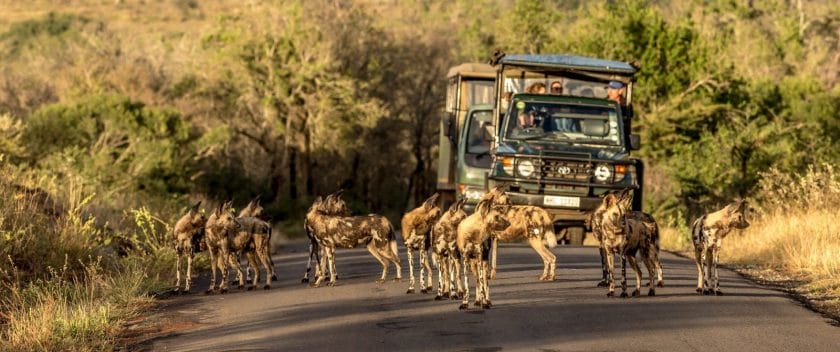 Pack of Wild Dogs in Africa
An African safari is a dream come true for many and celebrating your honeymoon whilst in Africa just makes a little more special. Keeping the above tips in mind would have you heading on the right track. But why not contact me for the perfect package. One less thing to stress about while planning your dream trip.