Despite Rwanda's turbulent past, these days it's a wonderfully lush, pristine country to visit, particularly if you'd like to get up close to the critically endangered mountain gorillas.
Sharing a border with Uganda, the Congo, Tanzania and Burundi, this land-locked country has a blossoming tourism industry. Going on a trekking expedition to see mountain gorillas will take you into the heart of Volcanoes National Park, a journey in itself. Here are some things you should know before you go:
1. There are limitations on the amount of guests allowed on a gorilla trekking excursion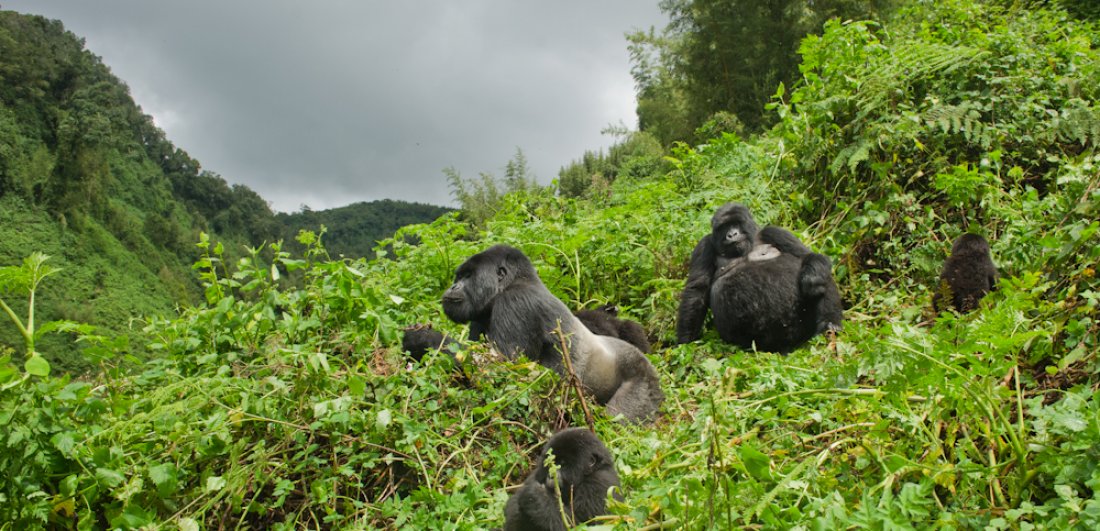 You will need to book your Rwandan journey well before the time, which requires plenty of planning. Only 80 permits are issued per day in Volcanoes National Park and trekking groups are limited to a maximum of eight guests per group. You are only allowed to observe the gorillas for about one hour.
Permits are $1500 per person so it is advisable to book a safari through a tour agency who will be able to secure permits for you that are included in the cost of your safari. The permit includes a professional guide and armed forces to protect you from harm.
Please note that children under 15 years of age are not permitted on gorilla trekking journeys.
2. Volcanoes National Park has a mix of different landscapes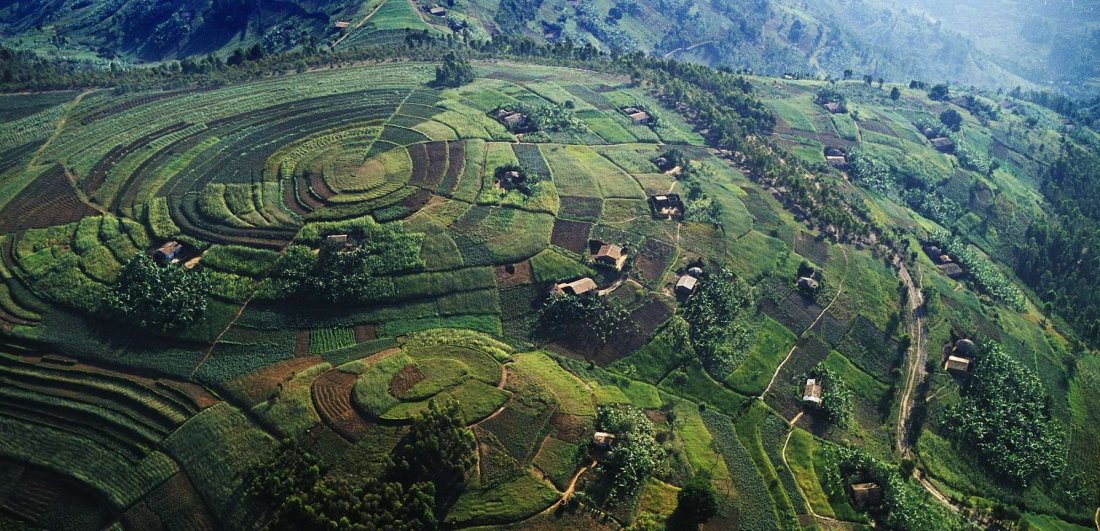 Rwanda has beautiful rolling hills
In addition to the lush jungle that characterises this park, there are in fact a variety of unique montane ecosystems to explore. Swamps, grasslands, bamboo forests and heaths make this rich, fertile region a hub of different wildlife and birds. Rwanda is incredibly beautiful.
3. Kigali is very clean
The capital city of Kigali is absolutely pristine and is a pleasure to visit. In addition to your gorilla trekking experience, you can pay tribute to Dian Fossey's memorial tomb, the world-famous primatologist and conservationist who spend decades studying the behaviour of the mountain gorillas. Another point of interest is the Kigali Genocide Museum.
4. There are more than just mountain gorillas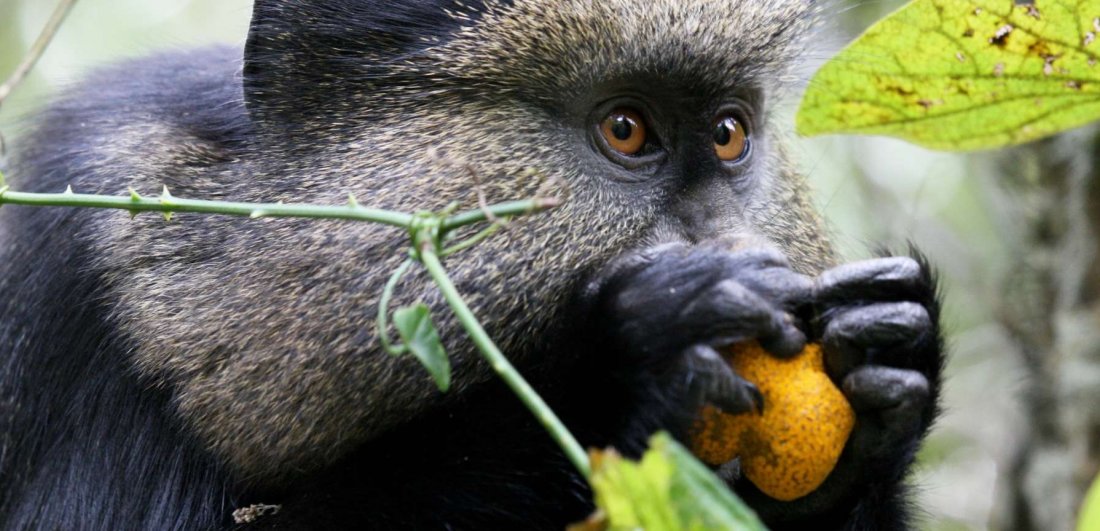 Golden Monkey in Volcanoes National Park
While the highlight is always seeing these incredible animals up close, the endangered golden monkey is another highlight of the park. These treks only cost $100 and are suitable for children of all ages.
5. The gorillas are habituated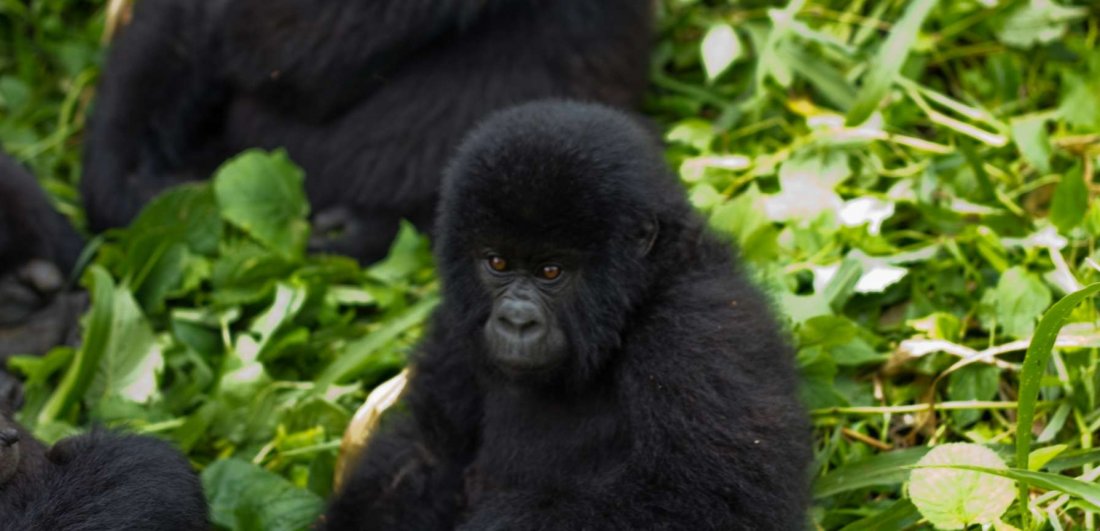 What does this mean? Usually gorillas are very shy and will flee in the presence of a human. For the purposes for research and tourism, groups of gorillas have been exposed to humans over a long period of time so that they have learnt not to see us as threats. Despite this, visitors must keep a distance of 5 metres from gorillas at all times and back away if the gorilla approaches you.
6. You have to be relatively fit to go on a trekking adventure
The mountainous region of Volcanoes National Park means that trekking this landscape can be quite taxing. While there are different routes to explore based on fitness, the trek can be strenuous and takes about six hours to complete simply because of the varied terrain.
Must-pack essentials include binoculars, hiking shoes, a raincoat and long sleeved clothing, insect repellent and sunscreen as well as a towel to wipe the mud away.
7. There are different seasons
Best time to travel is during the dry season from mid-December to early-February. However, if you are including another safari destination in your itinerary then June to September is best for an extended trip into Tanzania for example. You can do both with a gorilla and migration combo.

---